If you've been reading the blog for a while, you'd know I'm a strong proponent of buying local. And, at home, I usually buy Big Island Bees honey. So, while on the Big Island, I made it a priority to pay them a visit.
Following our brunch at Ikena Landing, Mrs. Island Miler and I headed back to our room and debated what to do that day. Eventually, we ended up settling on paying Big Island Bees a visit.
Location
Big Island Bees is on the southwestern side of the Big Island in the town of Captain Cook. That places Big Island Bees about an hour and 10 minutes away from the Westin Hapuna Beach Resort. Most of the drive down, by the way, is along the Queen Kaahumanu Highway. But, as you turn off the highway, the road gets windier.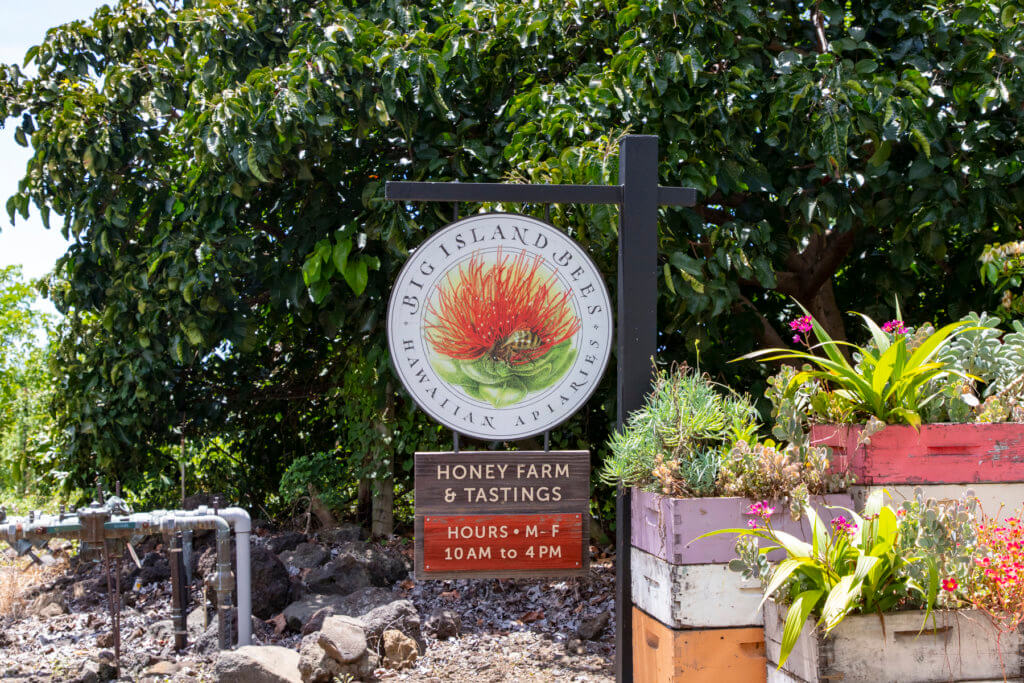 Then, the last quarter mile turns into a one-lane road that's in dire need of resurfacing. But, the road is still way better than the Back Road to Hana and the road we took from Mauna Kea Tea back to the highway.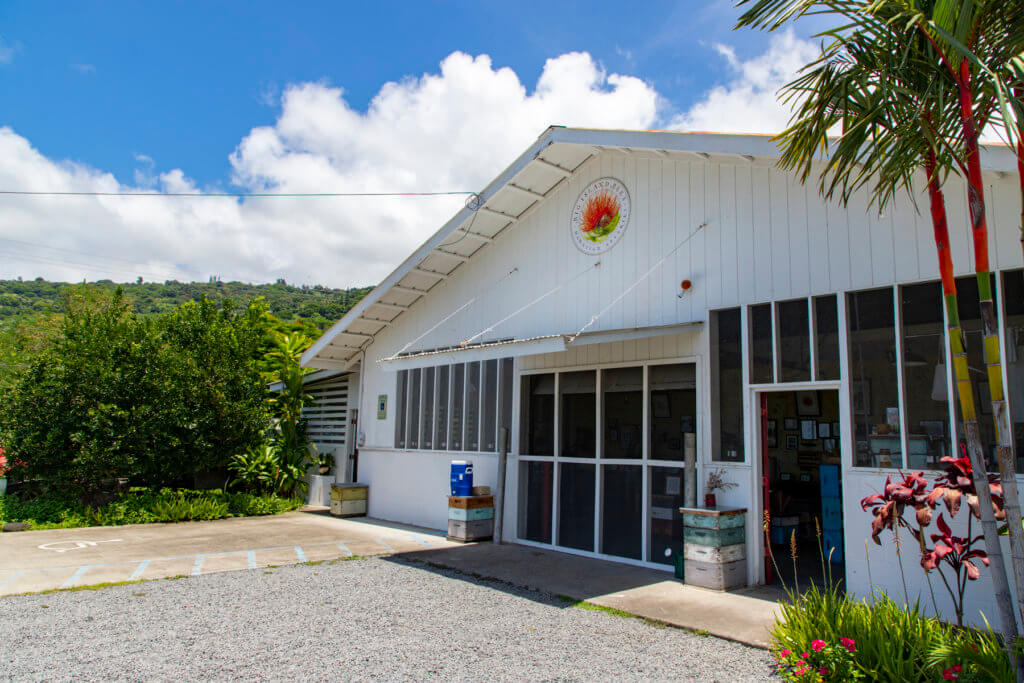 Things to Do
Unlike most places on the Big Island, everything to do at Big Island Bees is free or low-cost. For example, browsing the museum or enjoying a honey tasting are both free. Want to do the beekeeping tour? That'll cost $15 for adults, $10 for youths 9-18, $8 for kama'aina, and free for kids eight and under.
Tour
In case you're wondering, the open-hive tour gets you a glimpse into where the queen resides. You'll also get to learn about how honey is made and what makes bees so special. No protective gear required either, by the way, though reservations are highly recommended.
Museum
As far as the museum is concerned, it and the gift shop are one and the same.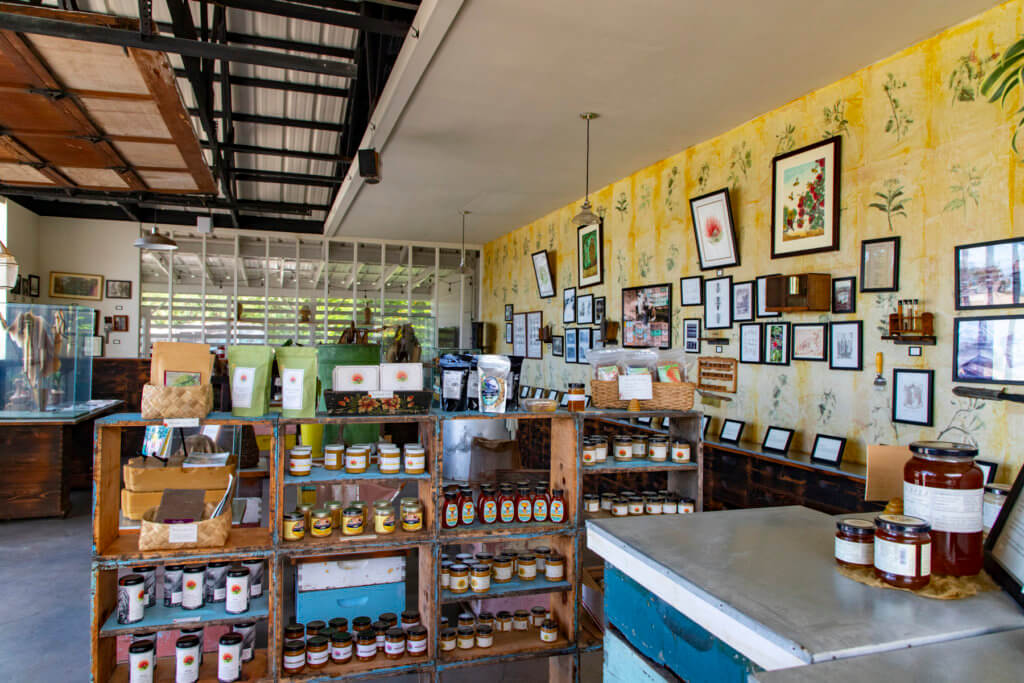 That's not to say the museum isn't interesting, because it certainly is. For example, take a look at this display of the different bees that make up the colony.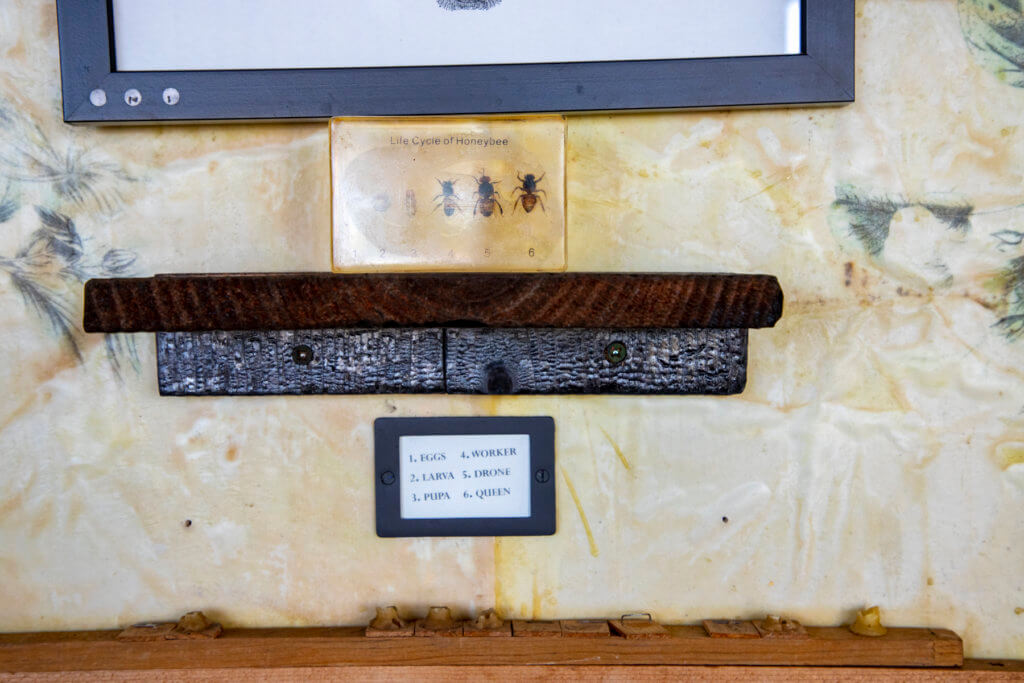 Plus, there's a display of live honey bees at the far end of the museum too.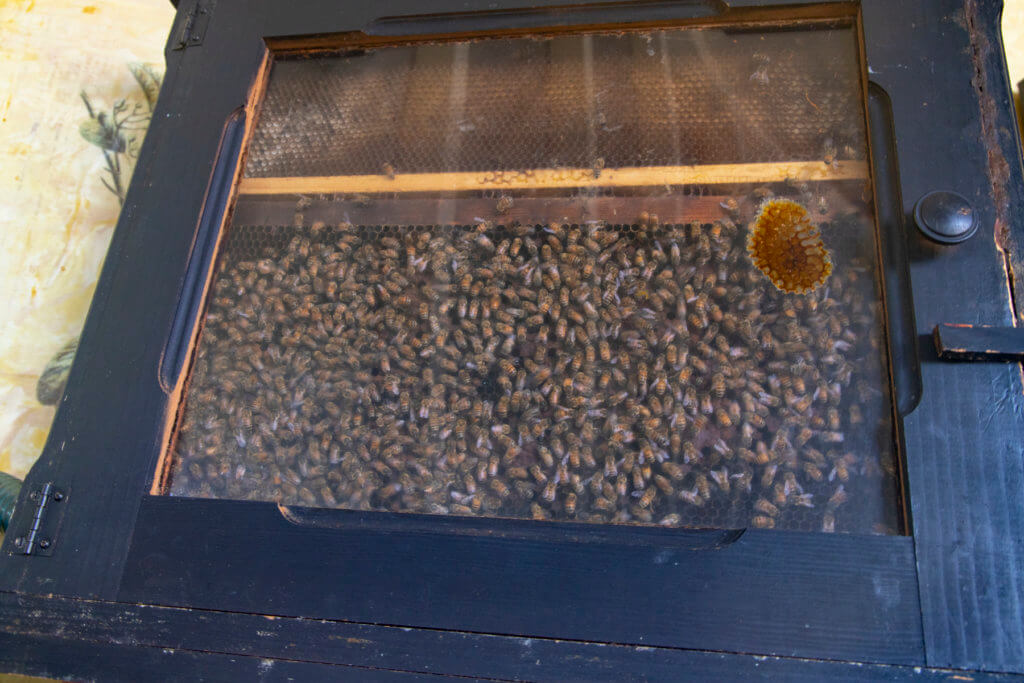 Tasting
Near the live bee display is the tasting table. You'll need to see an employee to do the tasting, but, as mentioned earlier, it's free. And, best of all, they encourage you to try every variety, while they explain the nuances of each to you.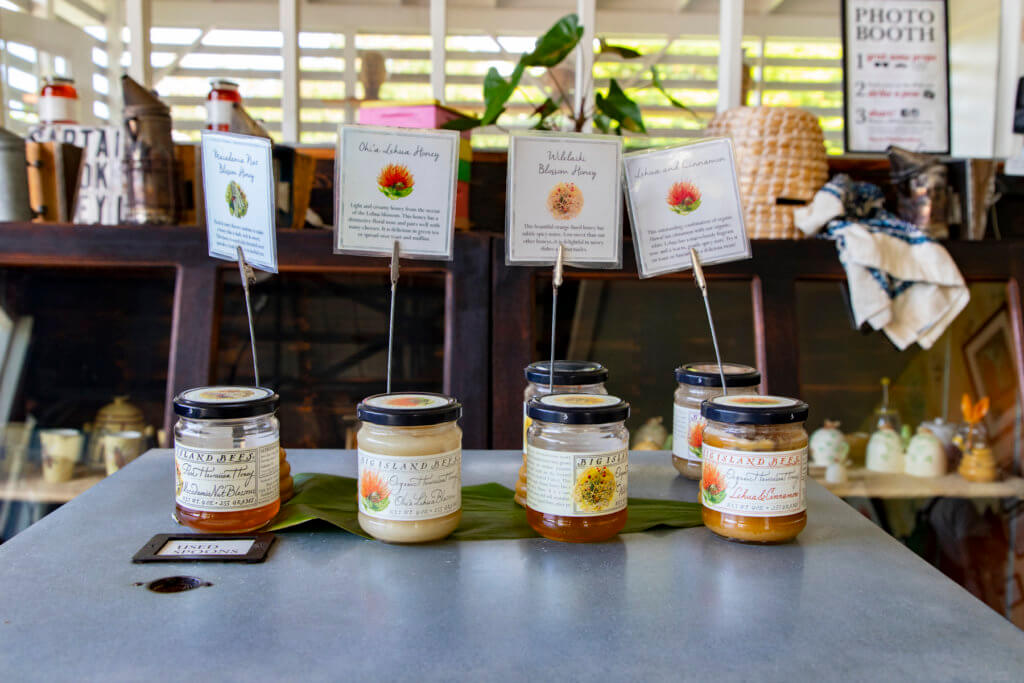 What was most surprising to me about this experience was the number of varieties available. Up until then, I only knew of Big Island Bee's Wililaiki (Christmas Berry), Macadamia, and Lehua (creamy white) honey. But, they also have a vanilla bean, cinnamon, and Hawaiian Chili one too.
Can you guess which was my favorite?
Shop
Back towards the other end of the museum is the gift shop. And, here, you'll find logo items, all of their honey varieties, including honeycombs, products made with honey, beeswax products, and products made by other local producers like Mauna Kea Tea. They also have a couple of drinks and ice cream for sale too.
We ended up buying a bit too much stuff while there. So much so that we BARELY made the weight limit going back home. Probably should've brought two checked bags since Southwest doesn't charge anyway. Oh well!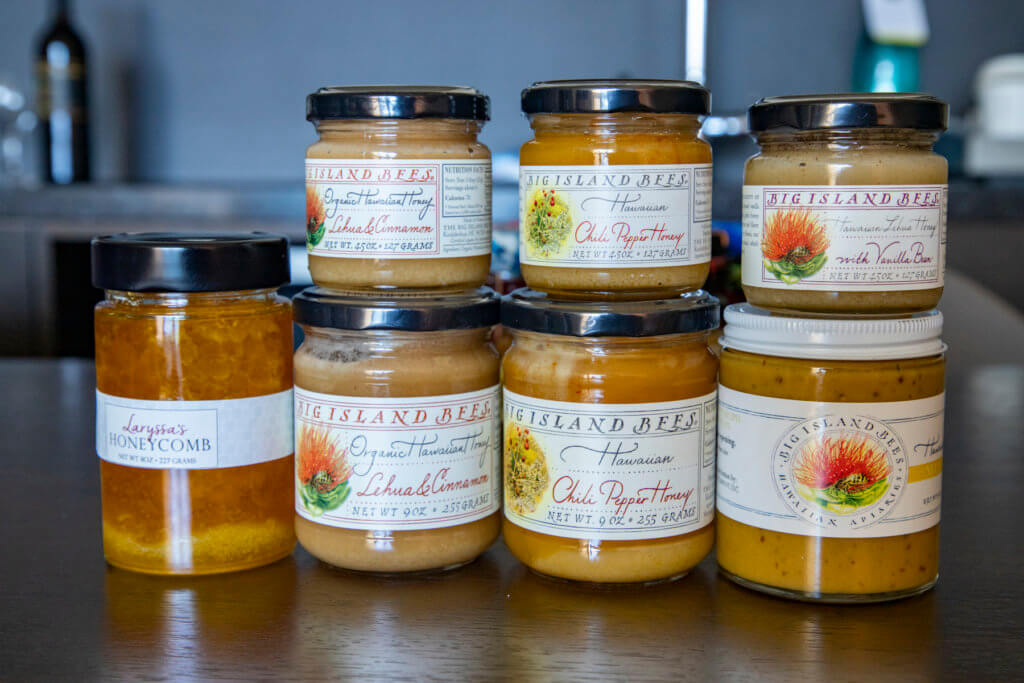 Big Island Bees, Final Thoughts
I love Big Island Bees. Their honey is some of the best in Hawaii, though I do wish they had more variety. Especially since, just before this trip, we went to Portland and got to taste a huge variety of unique kinds of honey. But, more on that later.
That said, I do highly encourage anyone in the area to check out Big Island Bees. It's an especially good spot for those going to Kealakekua Bay or even further south to place like Punalu'u. Just bear in mind that Big Island Bees is open Monday to Friday from 10 am to 4 pm, and Saturdays between 10 am and 2 pm. Tours are available Monday to Friday at 10 am, 12 pm, and 2 pm, and at 10 am and 12 pm on Saturdays.
Oh, and in case you're wondering, the Cinnamon was my favorite. It tastes like no other cinnamon product I've ever had in a very good way. And it better, as the only two ingredients in it are the organic Lehua honey and organic, Big Island-grown cinnamon.
Big Island LUV