While the Westin Hapuna is a large, gorgeous property, it lacks variety when it comes to dining. In fact, the Ikena Landing Breakfast is the only breakfast service available aside from room service.
Of course, heading into our stay at the Westin Hapuna Beach, I knew dining options would be limited. So, at check-in, I opted for the free breakfast vouchers in-lieu of the bonus points. Which, to me, anyway, made sense. The breakfast buffet at Ikena Landing, which the voucher is good for, runs $38 per person. So, saving almost $80 for breakfast was a good trade-off, in my opinion.
Where
Ikena Landing is two floors below the lobby, which places it a floor down from Piko (lobby bar).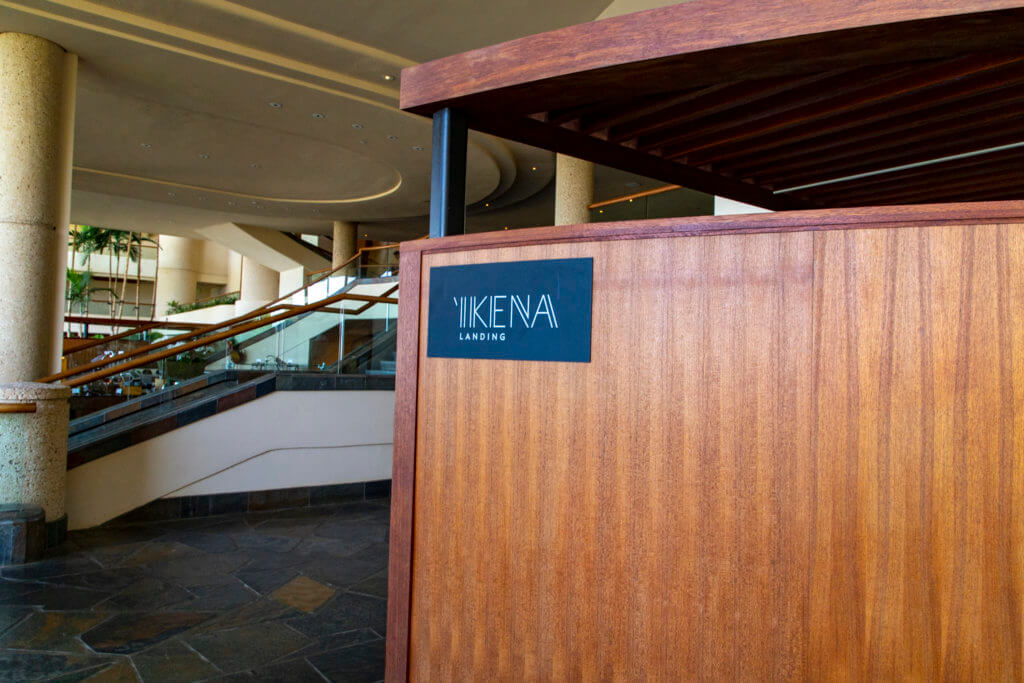 The restaurant occupies a large open-air space with different seating zones overlooking Hapuna Beach.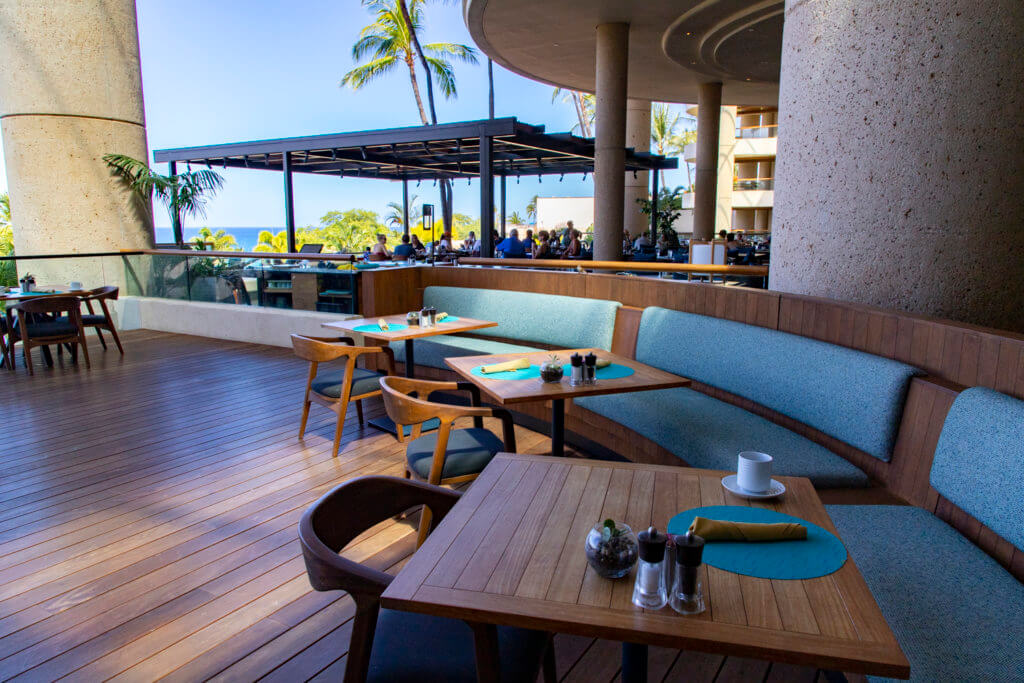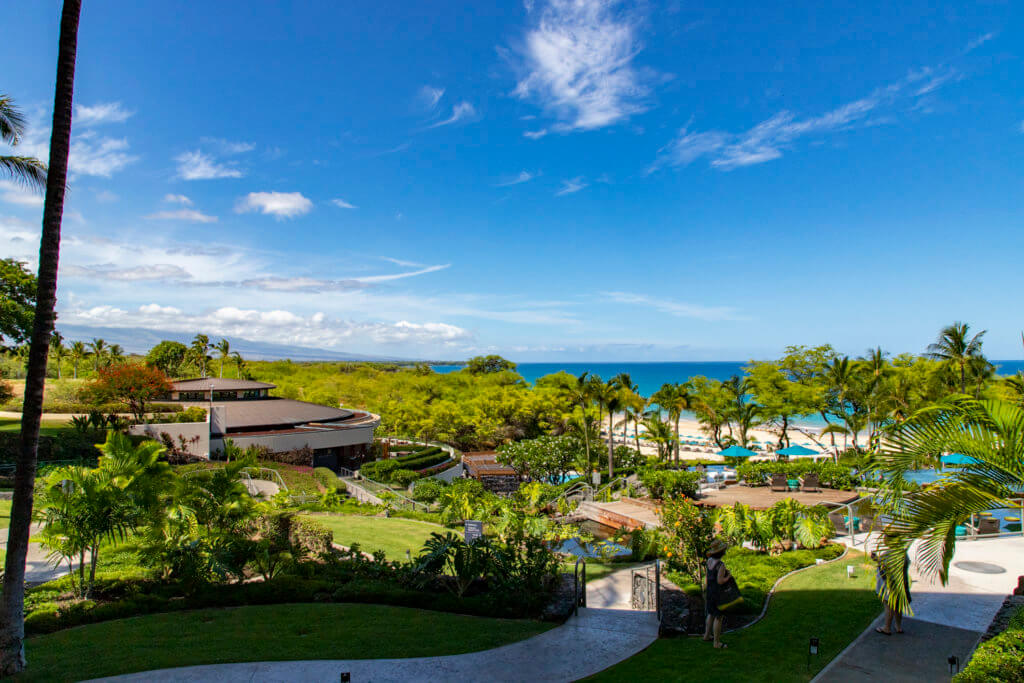 Service + Ambiance
This being August meant that, while the weather was gorgeous, it was also hot. I'm not going to lie, the temperature did get a little uncomfortable during our meal. Otherwise, I've got no complaints. The restaurant was buzzing with activity, but it was never too loud, and the service was generally quick and friendly.
Buffet Options
The Ikena Landing Buffet is quite large. Among the different options where things like pastries, bread, fruits, build-your-own salad, breakfast meats, three kinds of yogurt, cereals, eggs, eggs benedict, build-your-own loco moco, miso soup, waffles, an omelet station, and more.
Such a massive variety is welcome, while the commitment to local (and even resort-made) sourcing is nice, there was nothing that really stood out to me.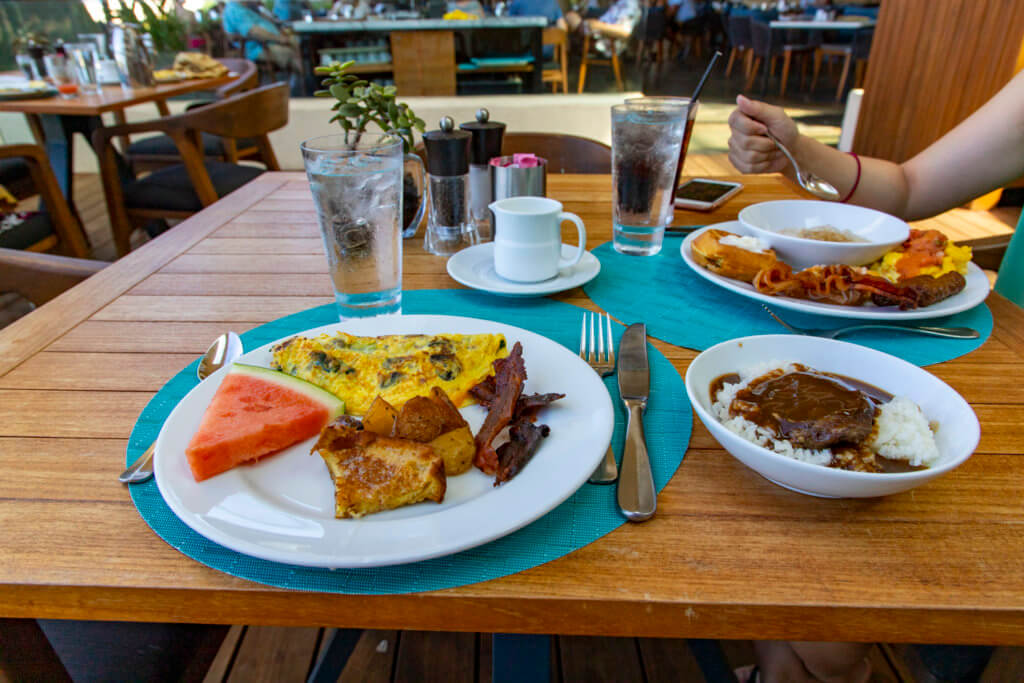 The omelet was probably the best item, while everything else was rather underwhelming. Heck, the loco moco was a massive disappointment. The mealy, dry burgers weren't made any better by the thinly-flavored gravy.
Ikena Landing Breakfast, Final Thoughts
After our breakfast at Ikena Landing, I was even more happy that I took the vouchers instead of the points. I would've been pretty unhappy if I paid full price for this buffet. The quality simply wasn't there, in my opinion, and I certainly didn't eat my money's worth. Plus, there was no seafood at all; no smoked salmon or shrimp, etc. So, thank goodness we got the fruit plate later that day, which we used as an impromptu breakfast on our final day. Otherwise, I probably would've gone elsewhere for breakfast or skipped the meal entirely on our last day. And thank goodness dinner on-property was delicious! But, more on that later.
Big Island LUV
Ikena Landing Breakfast at the Westin Hapuna