There were two places I really wanted to get to in Vegas this year. These two places have long been on my list of places to try and were places we were going to visit in 2020. Those two places were, of course, e! by Jose Andres and Mott 32 Las Vegas. Fortunately, we made it to both, with Mott 32 being the first.
Our first full day in Vegas was pretty uneventful. In fact, all we did was run around doing errands – such as our ritualistic visit to Trader Joe's. Hey, we don't got them in Hawaii, and I like buying a case of water for longer stays like this. It is far cheaper to buy a $3 case of water from TJ's than a $3-$5 bottle from the hotel. So, yeah. Dinner was the only notable thing we did that day. And, yup, we are eating Chinese food two nights in a row.
Mott 32 Las Vegas Location
I find Mott 32 Las Vegas' location to be a bit ironic – it's in the Palazzo. You know, the Italian-themed hotel connected to the Venitian, which is a recreation of Venice, Italy. Truth be told, I've NEVER been to the Venitian or the Palazzo until we went to Mott 32. Crazy, right?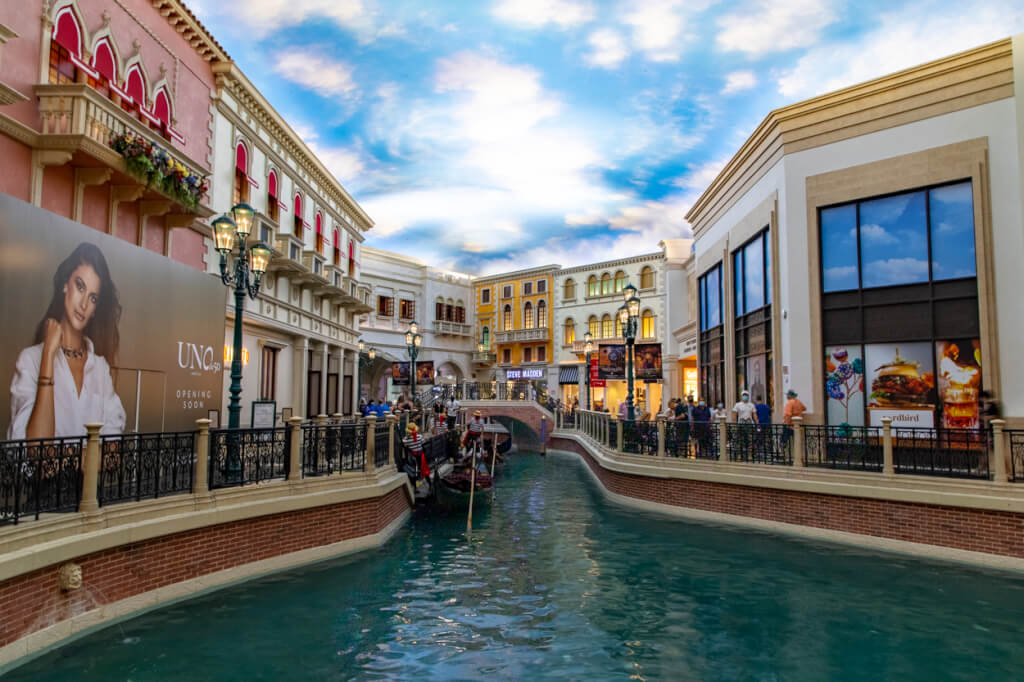 At any rate, you'll find Mott 32 Las Vegas right off of the casino floor inside the Palazzo.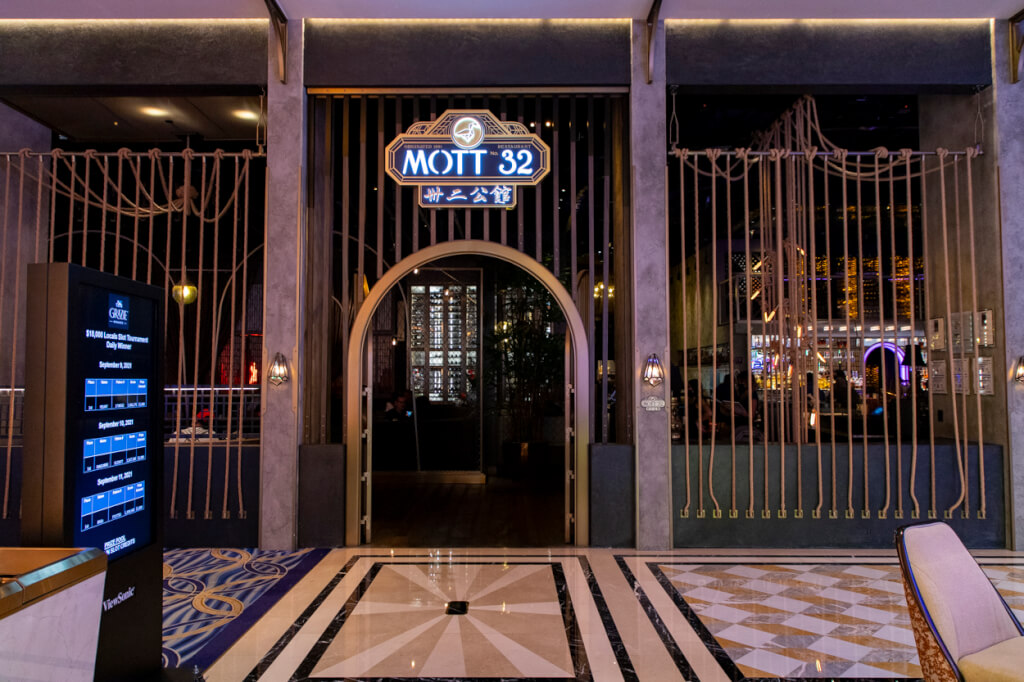 Service & Ambiance
Much like Din Tai Fung, Mott 32 has its tables spaced a comfortable distance apart given the times. But, that's where the similarities end. As you can see, the interior design at Mott 32 is far more eclectic and features dimmer lighting. It actually reminds me of the defunct Yauatcha Waikiki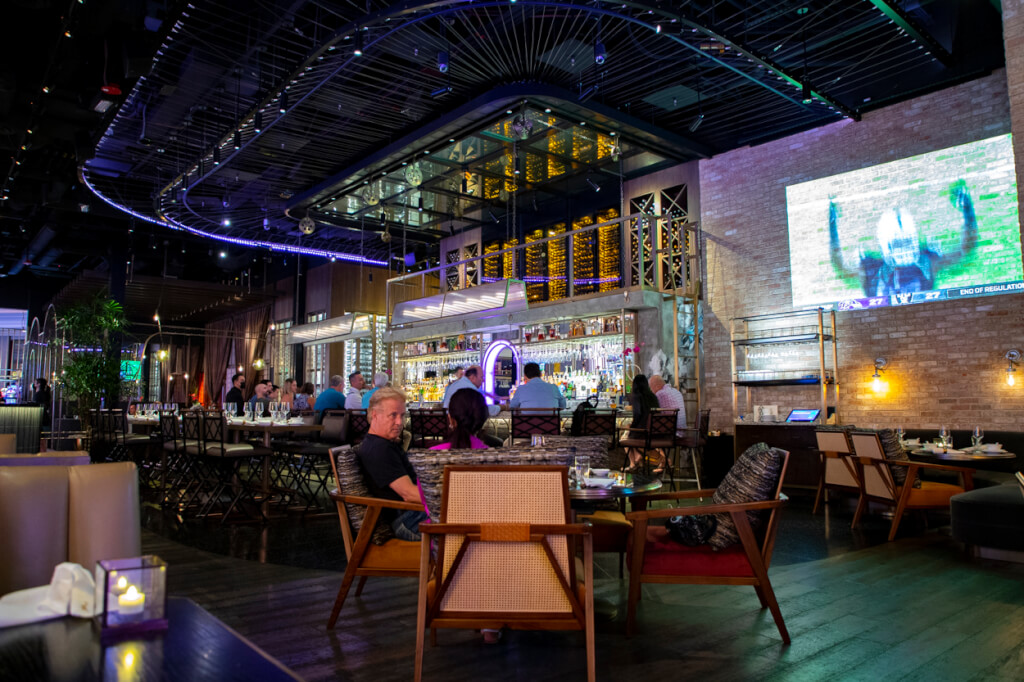 Service at Mott 32, I'm happy to say, was superb. Our server was polished, yet very personable and warm. In fact, all of the staff we interacted with were friendly and made you feel appreciated. That said, I should note that the restaurant was mostly empty during our visit.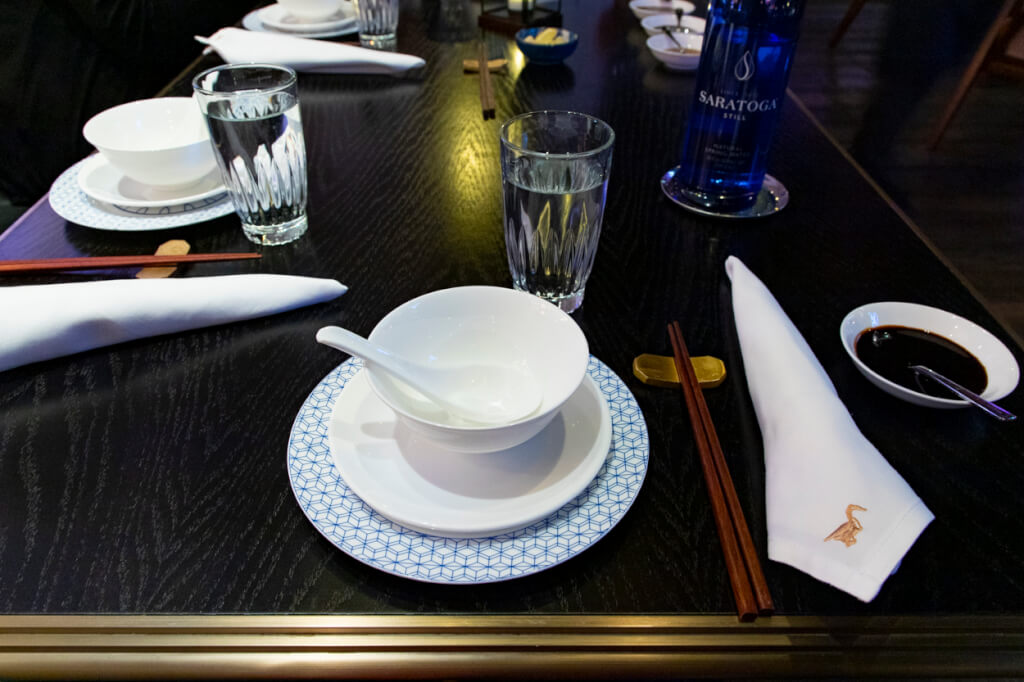 Mott 32 Las Vegas Pre-Arrival
Before we get into the food, I should note that some of the menu items at Mott 32 requires an advance pre-order. The two I can remember off the top of my head are the Applewood Roasted Peking Duck and the Signature Iberico Pluma Char Siu. For our visit, we pre-ordered the APplewood Roasted Peking Duck.
Cocktail
Of the four of us dining that night, I was the only one that ordered a cocktail, while Mrs. Island Miler went for a Mottail. For my cocktail, I went with the Minami ($18) – WhistlePig PiggyBack Rye 6-year, Roku Gin, Umeshu, Yuzu, Shiso, Ginger Beer, and Chrysanthemum. The Minami comes in a very large glass with a whole shiso leaf, which is a bit much. But, it's also a very delicious, well-balanced, and refreshing cocktail that paired beautifully with our food.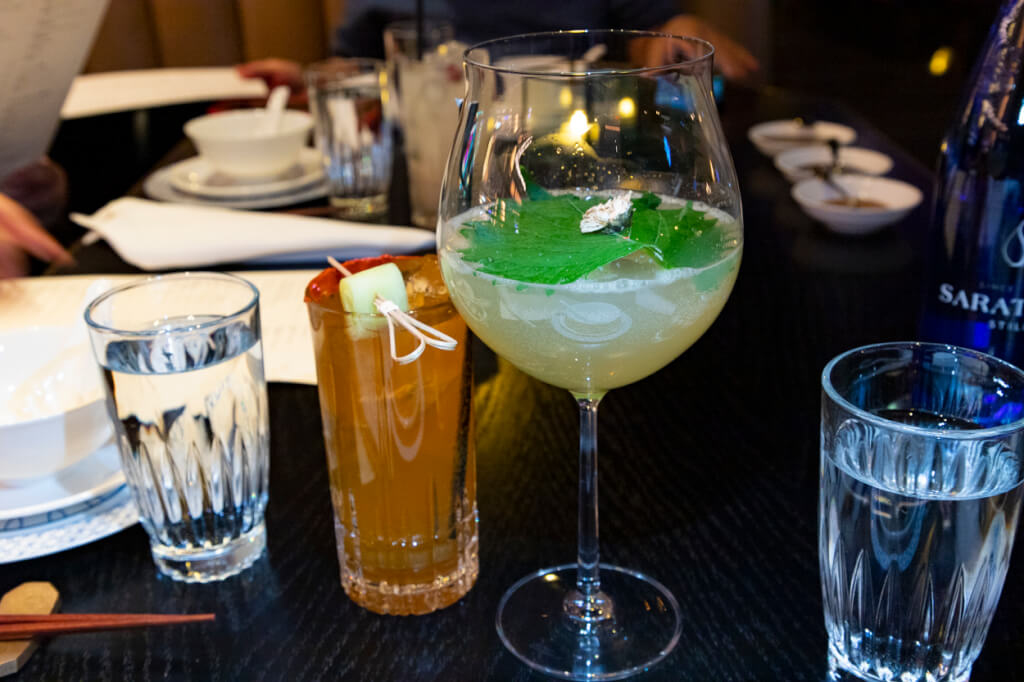 The same can't be said of Mrs. Island Miler's Stonecutter ($12) Mottail, unfortunately. Incorporating passion fruit, miso honey, lemon verbena, and plum, it ended up being a cloyingly sweet drink. Boo. It sounds good in principle, but didn't work well in practice.
Mott 32 Las Vegas Food
The main event of the night would be the Applewood Roasted Duck – it's the primary reason I wanted to come here. But, you can't come here and not try other stuff too. Given our small party size, however, we couldn't order too much.
Dim Sum
If there's something Mott 32 is known for besides its duck, it's the dim sum. On this night we went with the Traditional Iberico Pork Shanghainese Soup Dumplings ($13 for 4), Hot & Sour Iberico Pork Shanghainese Soup Dumplings ($14 for 4), Soft Quail Egg, Iberico Pork, and Black Truffle Siu Mai ($14 for 2). Those prices certainly make the 6 Xiao Long Bao for $10.25 at Din Tai Fung look like a bargain, huh?! But, you know what? There as a noticeable difference in taste between the two. The Iberico pork soup dumpling definitely packs more flavor and umami, and even has more soup than Din Tai Fung's XLB,! The wrapper had a better texture too.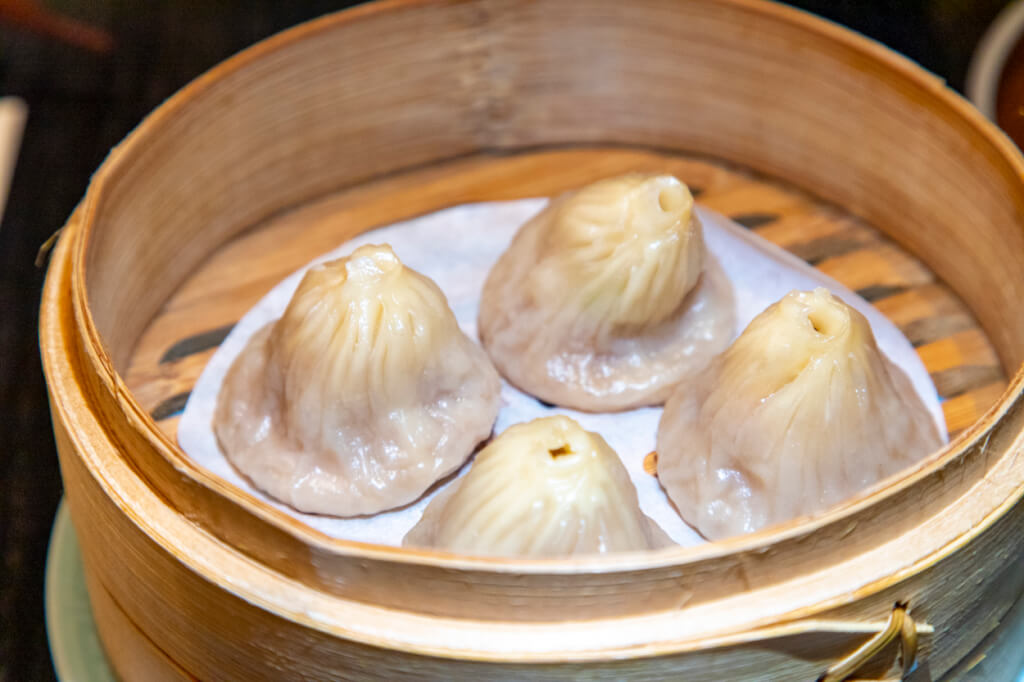 The Hot & Sour dumpling wasn't quite to my liking. The spice and acid completely overpowers the nuanced flavor of the pork. But, hey, if you're a fan of pungent, traditional Chinese hot & shour soup, you'll probably like these too. These soup dumplings are also the most "grammable" dish here.
Our final dim sum was the Soft Quail Egg, Iberico Pork, Black Truffle Siu Mai. Unfortuntately, you aren't going to find any fresh truffle on this dish, but that's ok. The truffle flavor isn't overpowering, nor does it have the metallic twang that crappy truffle oil can have. What I wasn't expecting was the creaminess of the dish thanks to the rich qual eggs hiding inside. I wanted to order more of this, but we ordered a lot of food, so I (smartley) decided against it).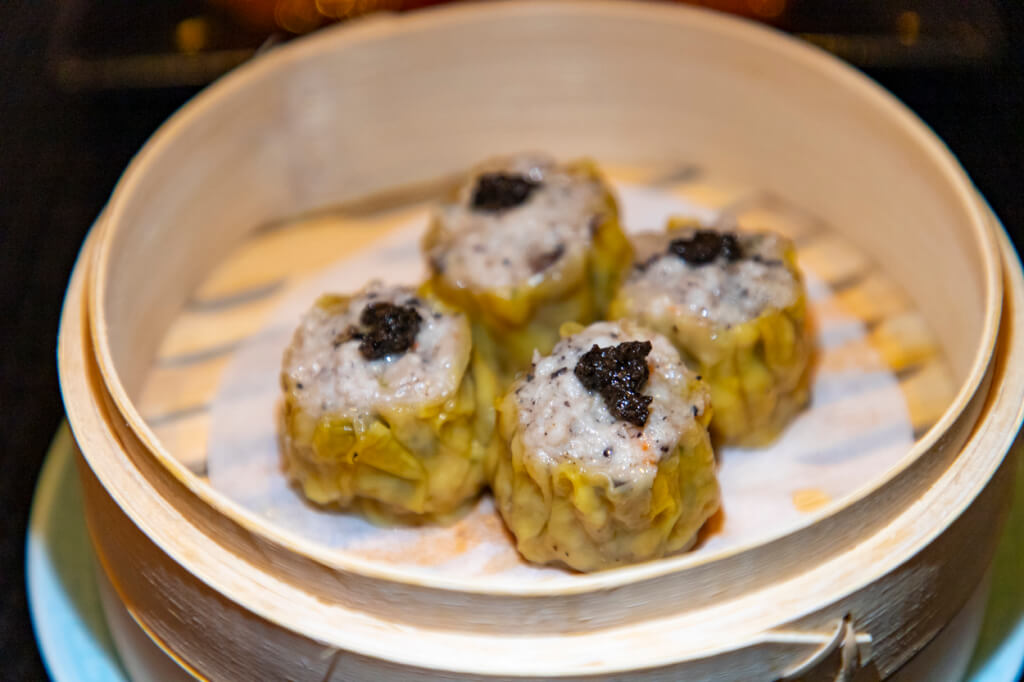 The Mott 32 Applewood Roasted Duck
The next thing to show up was the pre-ordered Applewood Roasted Duck that Mott 32 is so famous for. This thing will set you back $108. But, man, @lasvegasfill is right. This is one of the best roasted ducks you'll have in the U.S. Even the presentation is over the top since they'll roll the thing out on a cart to you whole, present it to the table, then a chef will carve it right there in front of you on the cart.
At the same time, our waiter stood by and served us portions of the duck as they became available. First up was the crispy skin, which she recommended eating in the crepes with cucumber, scallion, hoisin, and sugar. The duck typically comes with peanut sauce too, but they gave me my own dish of hoisin sans the peanut sauce.
Let me tell you, this is probably the first time I've had roasted duck with properly crispy skin. More often than not in Hawaii, roasted duck often has limp skin. Tasty, but zero crispiness whatsoever. Not the case here. That said, I only used the sugar for my first crepe – I didn't think it was necessary.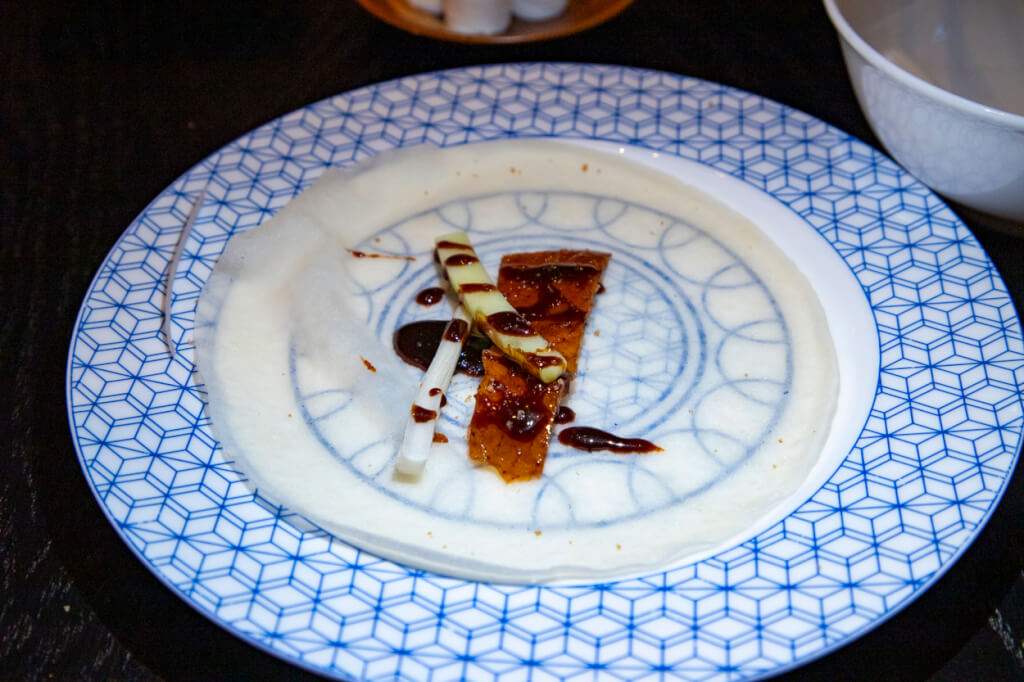 Next up came the duck meat which was rich, succulent, and just black-out good. There was not a dry bit of meat anywhere at all. Perfection is the best way of describing this whole experience. And I do like the crepes better than the thick, bready buns you often see.
Other Dishes
Of course, we ate more than just duck and dim sum, though the duck was plenty filling on its own. While the duck was being carved up for us, other dishes did make their way to our table. These dishes included the Marinated Cucumber & Garlic ($9) which was recommended as a palette cleanser by our server; Sesame Prawn Toast with Autumn Sauce ($18); Braised Eggplant, Minced Pork, Chilli Peppers ($20); and the Alaskan King Crab Meat Casserole ($45).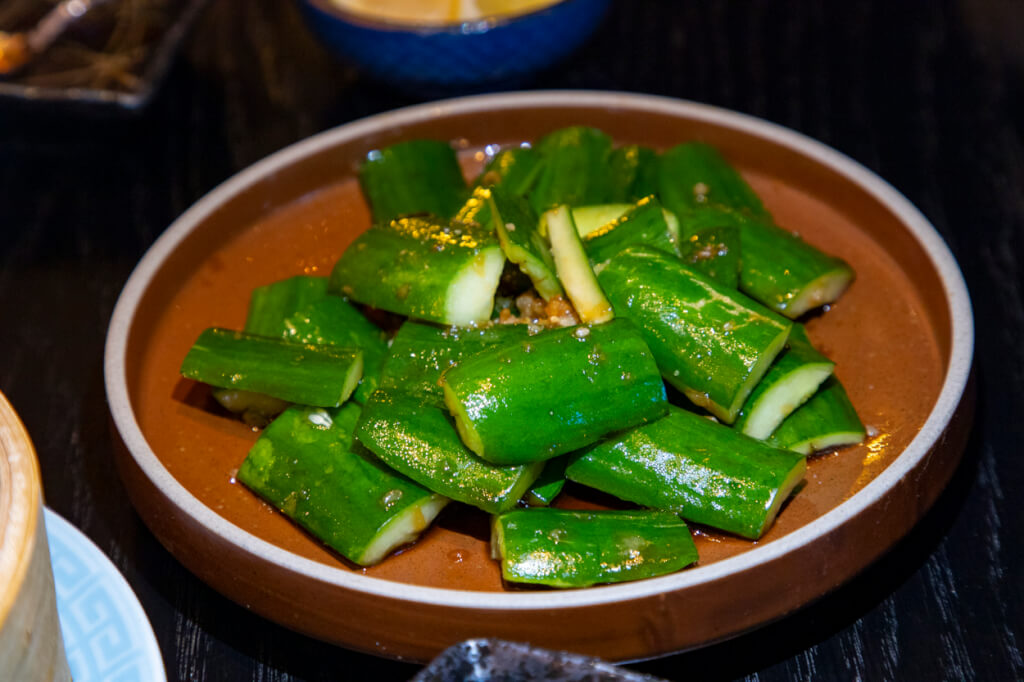 Our server was right about the cucumber. Not only was this dish tasty, but it did provide a wonderful counterpoint to the richness of the other dishes – especially the duck! The Prawn Toast, however, was a little less successful. It wasn't anywhere near as good at the version at Mister Jiu's, while the sauce didn't help either since, as it reminded me of chop suey house shrimp canton sauce!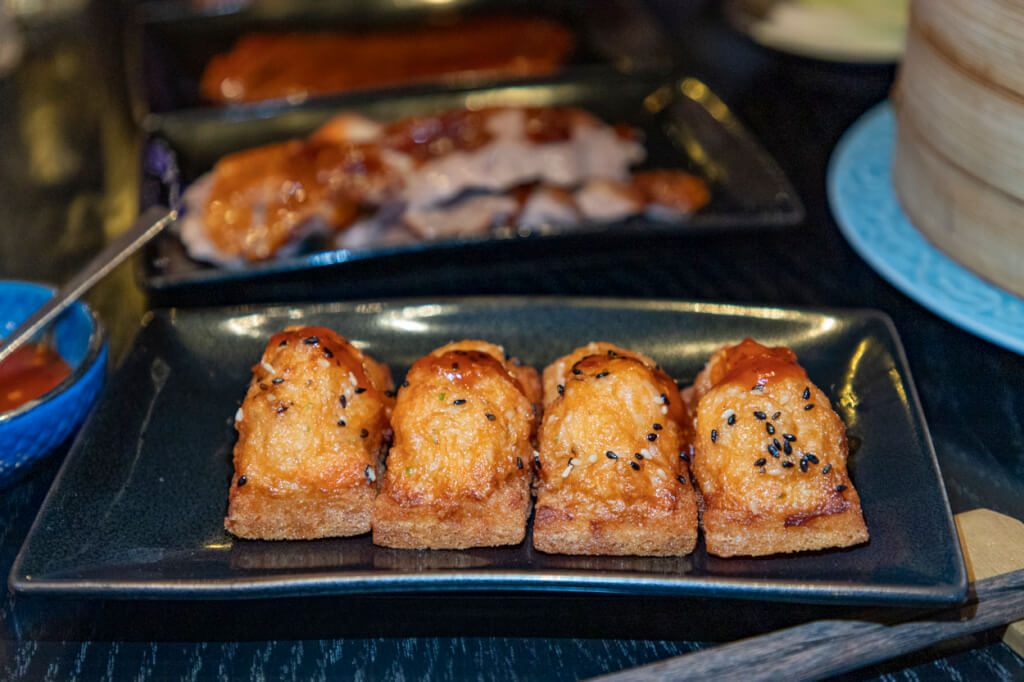 Likewise, the pricey casserole was a bit of a letdown too. There was an essence of crab and loads of umami present in the dish, but the vermacelli was very sticky and difficult to mix or handle. What's more, the dish was quite small and I felt the amount of crab was, well, lacking. But at least it was tasty.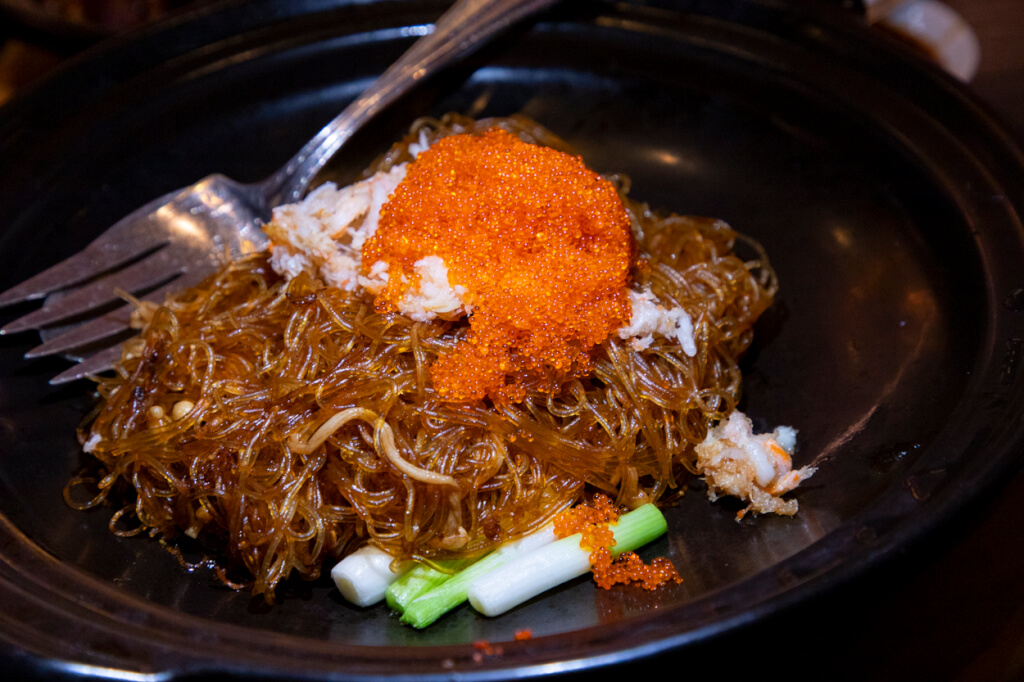 The highlight of these other dishes was definitely the braised eggplant. It was a bit on the salty side for my liking, but WOW! The eggplant was perfectly cooked and just so full of flavor! Had I not been so full at this point, I probably could've eaten the whole bowl on my own. This and a side of steamed rice would make a great meal all on its own!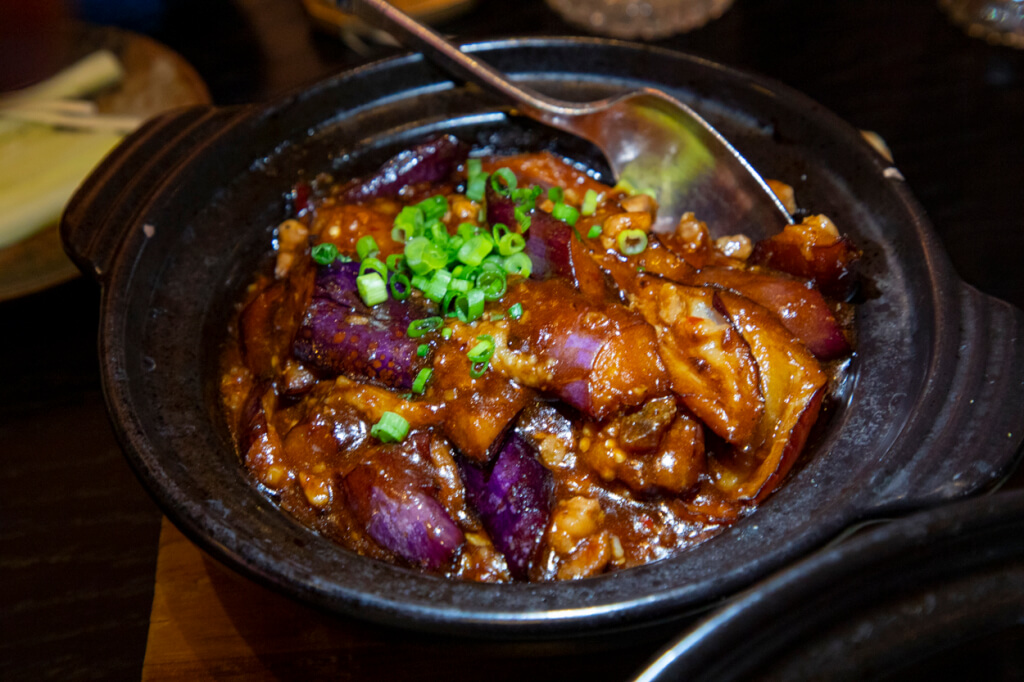 Dessert
Perhaps the biggest disappointment of the night was the dessert. The menu said Mango, Coconut, Glutinous Rice Roll ($12), which is always a great combination! But, that isn't what we got, at least not literally. Instead, we got this candy bar interpretation of the traditional South Asian snack.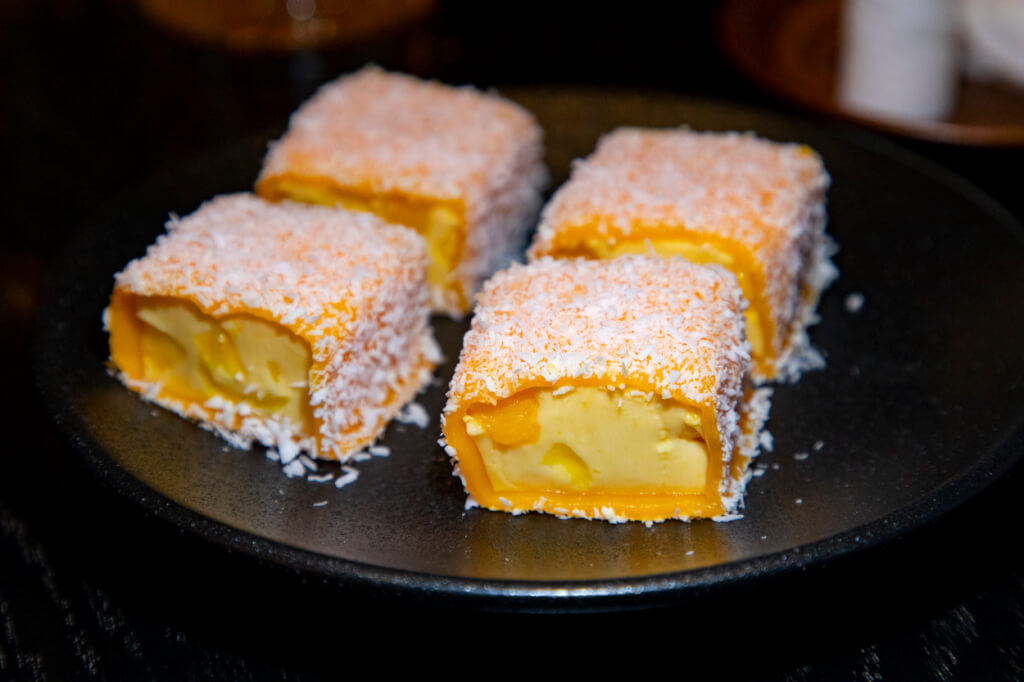 I hated it. The inside is like bland rice-based jello studded with small cubes of mango, while the exterior is vaguely mochi-like skin coated in shredded coconut. I definitely wouldn't order this dish EVER again. If the inside was stuffed with coconut milk glutinous rice, that'd be a different story. But, yeah. Gross.
Mott 32 Las Vegas, Final Thoughts
You know, Mott 32 reminds me a lot of Yauatcha. The design of the menu, the price point, the atmosphere, everything is pretty similar. But they're not the same. Though I liked Yauatcha, Mott 32 is far superior. Like Yauatcha, though, the dishes are a little hit or miss, though. I'd definitely order the dim sum items, the duck, the eggplant, and my drink again. Everything else? Meh. Overall, though, I will say that I was pleased with our experience there and will definitely be going back. The Xiao Long Bao is definitely better than Din Tai Fung too, though it better be for the price! 😉
Vegas + Irvine Trip Report