After your first two safari drives, you start to get the hang of how things will unfold over the rest of the experience. Each drive will focus on tracking down animals that the passengers would like to see or those that have left a clear trail during their daily comings and goings. The morning drives will be far too early, and the evening drives will be a fun adventure before an awesome dinner at the lodge.
Note from Jeffsetter: This post is part of a series of posts about my recent trip to South Africa. Posts include: South Africa Introduction, Westin Cape Town Review, Visiting Robben Island and More Adventures around Cape Town, Vuyani Safari Lodge Reivew, GoPro Flying, Safari Adventures 1 & 2, and Hyatt Regency Johannesburg Review.
In between the morning safari drives (5:30-8:30 AM) and the evening drive (4:30-7:30 PM) there was a lot of downtime at the Vuyani safari lodge. You can either choose to fill this time with even more adventures and side trips, or you can just hang out around the lodge. Given that we had been on the move for nearly 5 full days at this point, we chose to spend the time in between Safari drives at the Lodge relaxing. Well, relaxing and trying to fly my Drone helicopter over the South Africa Savanna. That meant the majority of the action we saw during our stay was on the safari drives, so let's get right to it!
Drive #3: Sunday Afternoon
This drive started out slowly, and we barely saw any animals during the first hour of the drive. You can tell things were going slow, because our guide actually let us take pictures of Impalas at one point.
I was beginning to think that either we were either really unlucky or that there weren't many animals on our game reserve to see, and then out of nowhere we saw a group of Giraffes in a clearing.
Giraffes are one of my favorite animals because they are so unique. There are really no other animals like them, they have beautiful colors and if you're lucky they will stop for some candid photos while they munch on leaves.
In our case, the giraffes sat there for a good 15 minutes while we snapped photos and watched them eat their leaves in peace.
Once everyone was satisfied with their Giraffe photos, we started moving on again for our sundowner cocktail. On our way to the sun setter area we saw another Kudu (turns out the animal from the first drive may have been a Nyala mistaken as a Kudu) before finding a place to watch the sunset.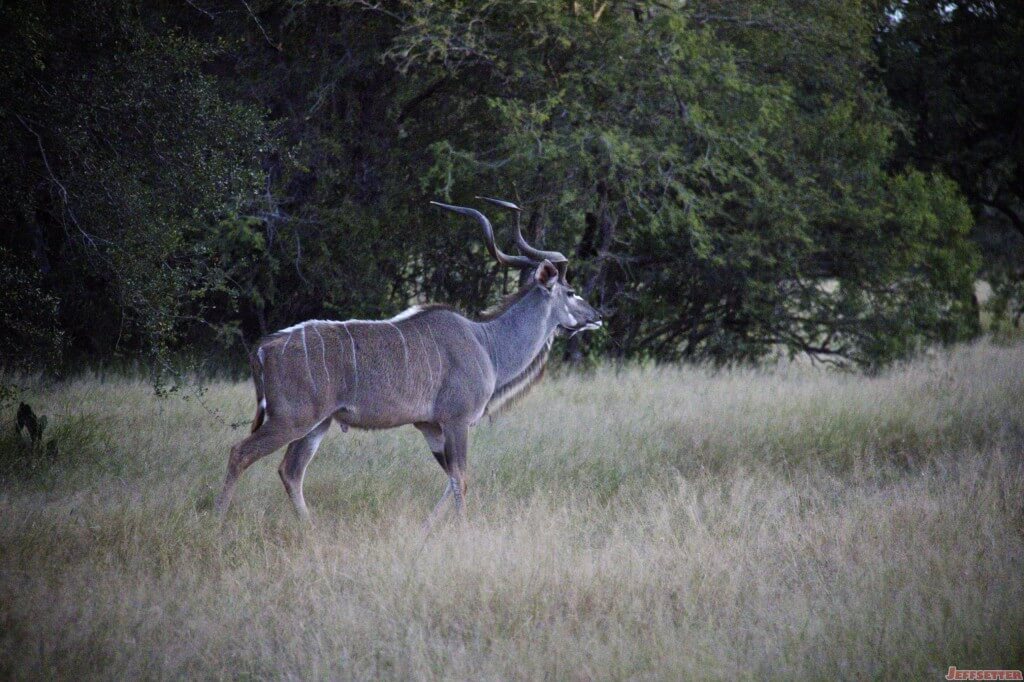 While the clouds in the air had all of the makings of a beautiful sunset, I can honestly say that the sun sort of fizzled out without any of the beautiful colors I would have hoped to see at dusk. It may have had something to do with the tree lines or perhaps just poor positioning. I got some cool sky photos, but nothing I would consider great or desktop image worthy.
I did happen to peek backwards, though, and noticed an awesome group of Giraffes looking at us in the distance. I really love how this shot came out.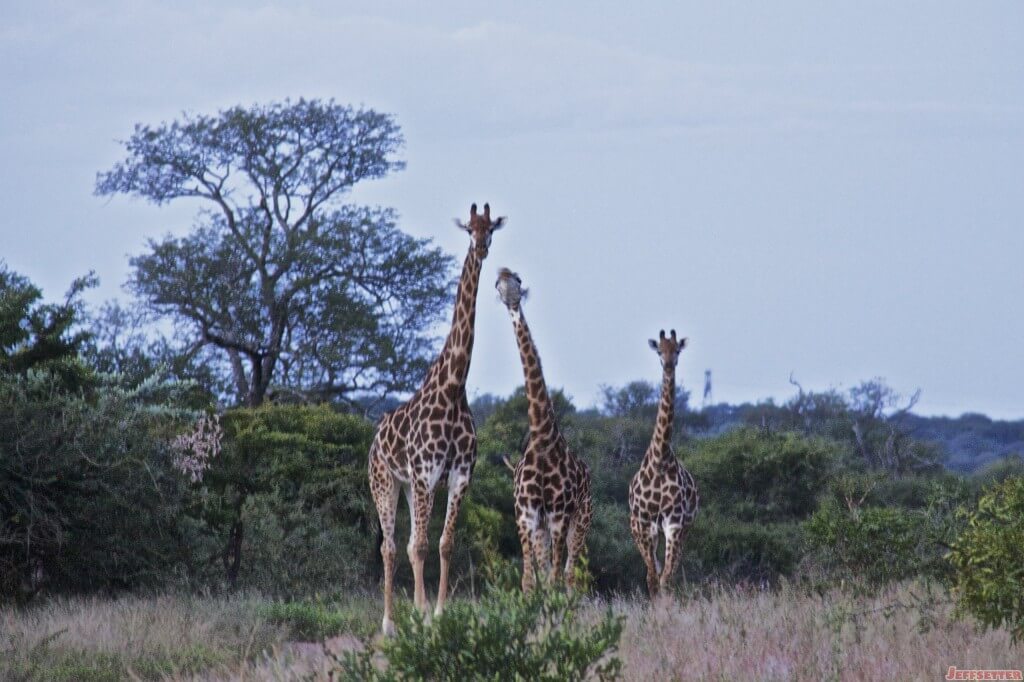 While enjoying our sundowners and looking at the nearly full moon, one of our safari mates Jerome allowed me to attach his amazing Canon zoom lens to my camera to experiment with taking photos. While this beast of a lens was so heavy I could hardly keep it stable, I did manage to take a picture of the moon with an incredible amount of detail.
Now all I can think about is how to do I get better equipment for my own photos. This trip has cost me a lot more than I would have thought when you add in all of the new photo gear I need to purchase!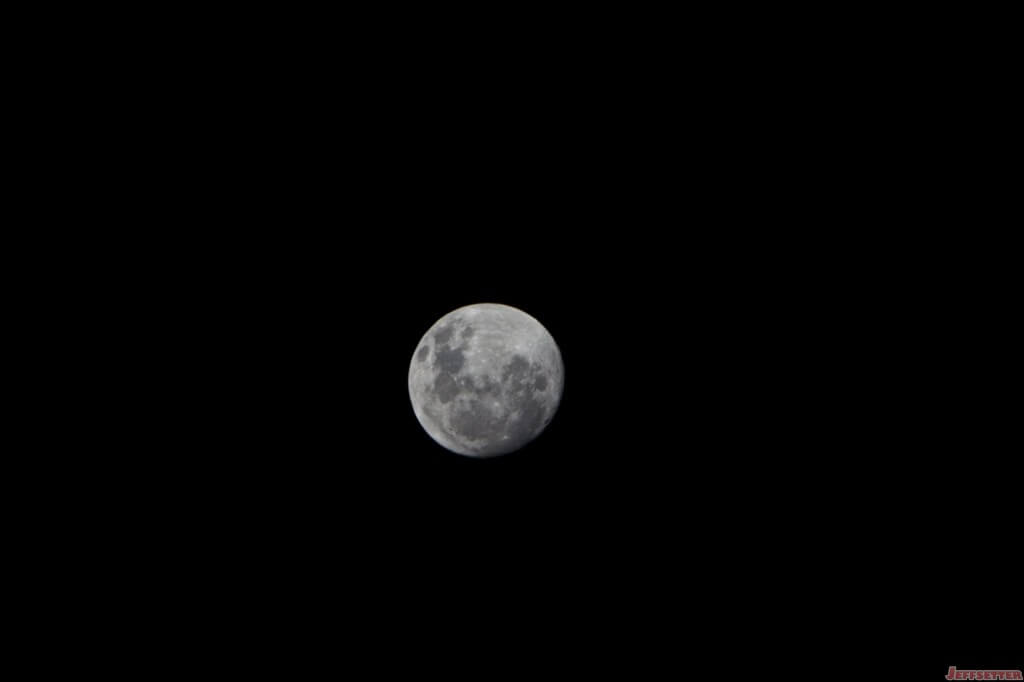 Then came the best part of our day and my second favorite part of the trip: an encounter with Lions.
A little background. There are 5 Lions on the 36,000 Acre Modilto game reserve. We had been tracking these Lions on and off during our game drives, but it didn't seem like we were anywhere near seeing them.
Then as we were driving around at night, our guide Mike put the car into reverse because he saw something in the bushes. We go back, flash the spotlight and BAM, there's a 5 year old male lion looking right at us!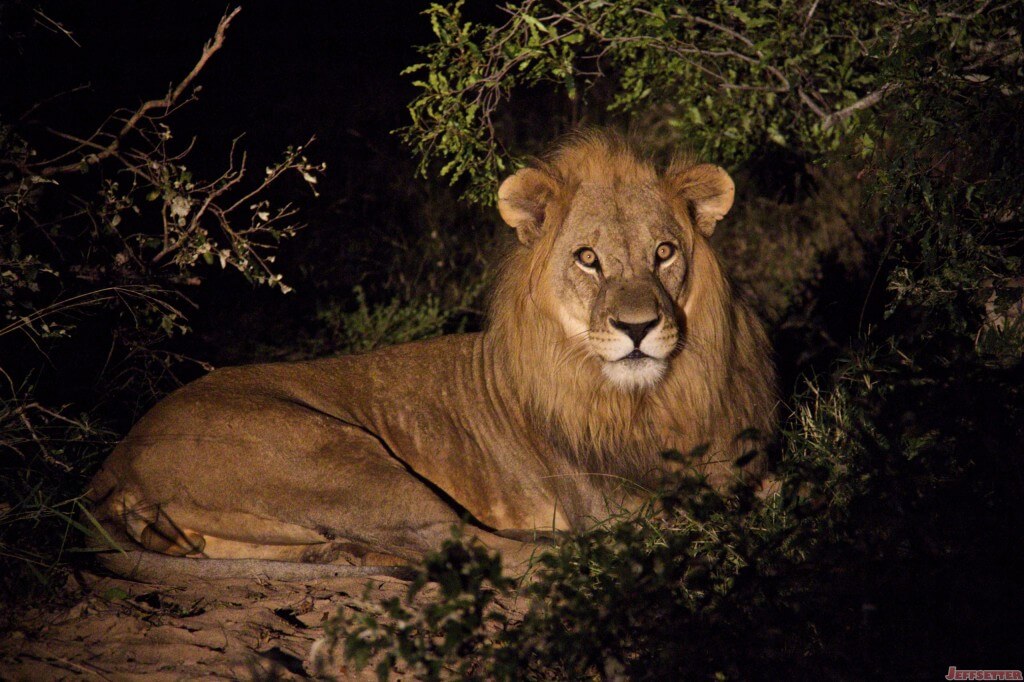 He was not very happy to see us and made sure we knew who was boss as we shined the light on him to snap photos.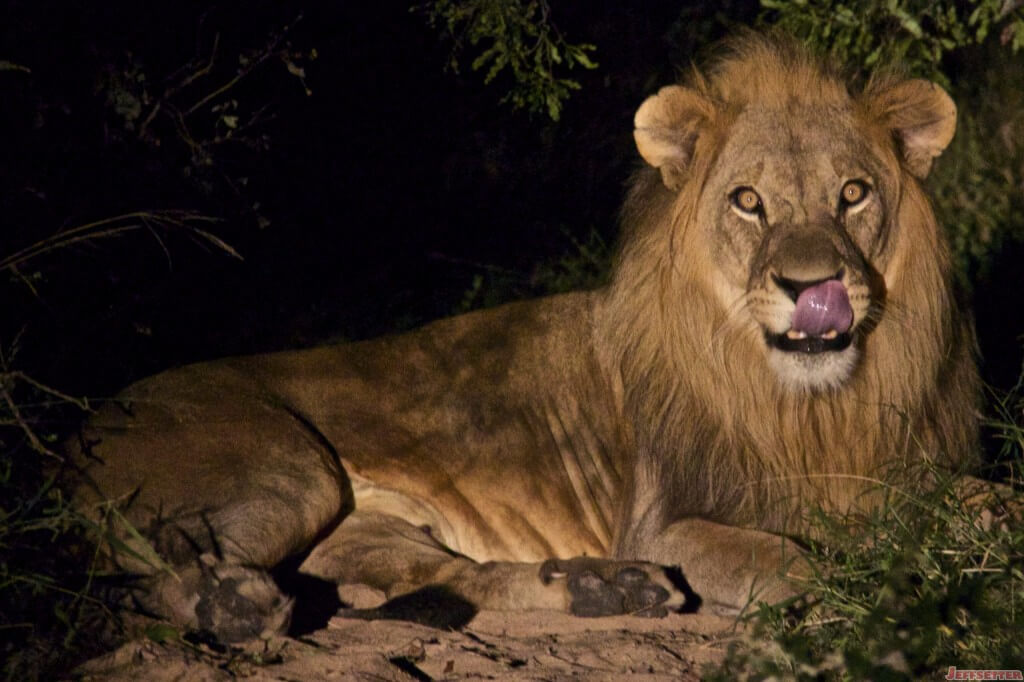 Then it was time for him to get down to business. Yes, it was time for the male lion to mate with a female, because it was mating season for them.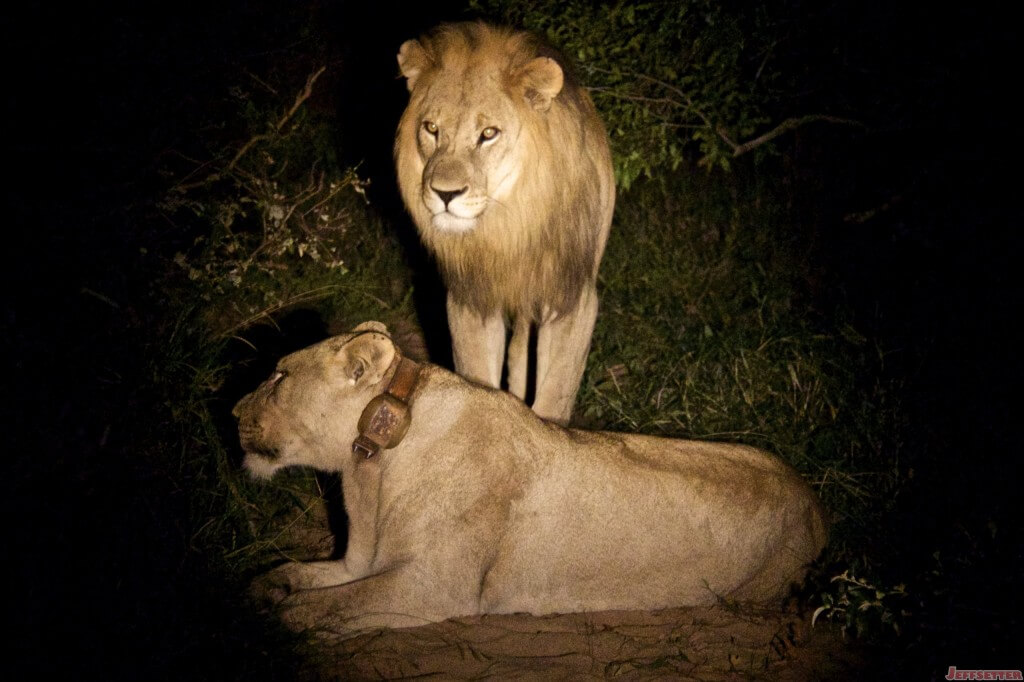 While I am not going to post the videos we took onto YouTube (yet), I will give you a little lesson about mating season for Lions, as I best remember it being told from our guide:
First of all, they mate for a week at a time, and they do not eat during that week. Next, they mate every 15 minutes, and the process does not last for more than 5-10 seconds at a time.
How do I know that they mate every 15 minutes? Because they mated shortly after we found them in the first place, and then we snapped photos for 15 minutes until they decided to mate again. Talk about persistence!
So I got to see some Lions doing it on my trip to South Africa (twice), and that wasn't even the highlight of the trip! Just wait for the Elephant story in part 3.
Drive #4: Monday Morning
After arriving back at the Lodge Sunday night, we were treated to an amazing BBQ dinner in the BOMA at the Vuyani lodge. The wine was flowing freely and the great conversation kept us up way past our bed time. That made our early morning drive a really quiet affair.
As the sun started to poke out to start a new day, I tried to take a few photos that turned out blurry.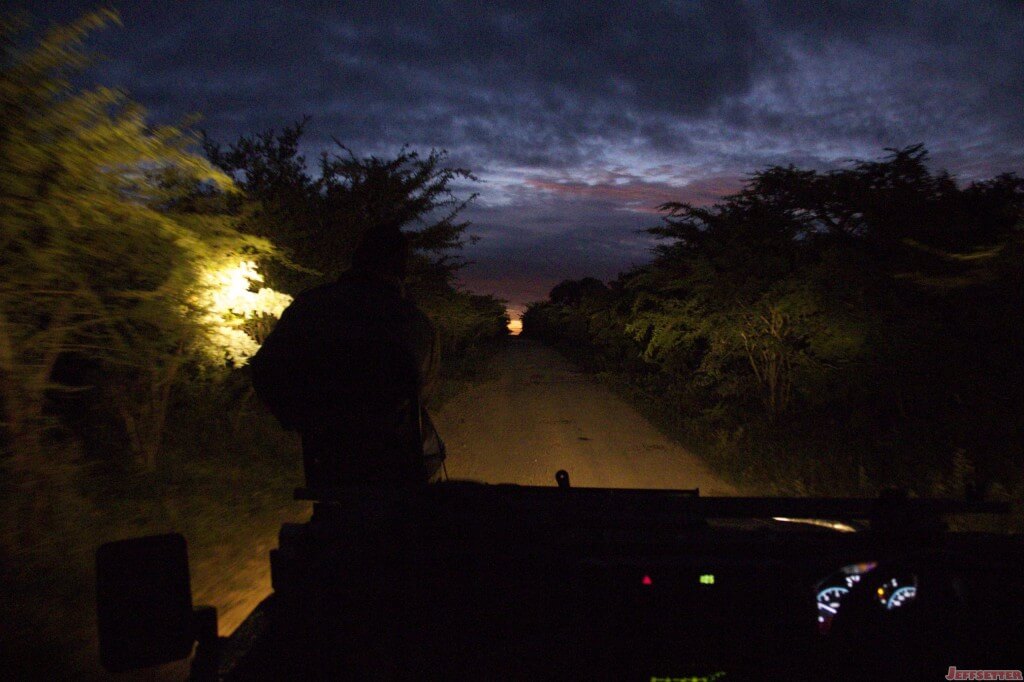 It wasn't until about 30 minutes later that we were able to stop for some photos of the rising sun. Our guide Jesse moved the car just perfectly so that we could see the sun shine through a tree in the distance. It was perfect.
After the sun came up we started looking for animals. We saw some Giraffes (old news by now after the field of them we saw the night before), and that was the only animal photo I got that morning. If we hadn't just seen a bunch of animals the night before, I might have been disappointed.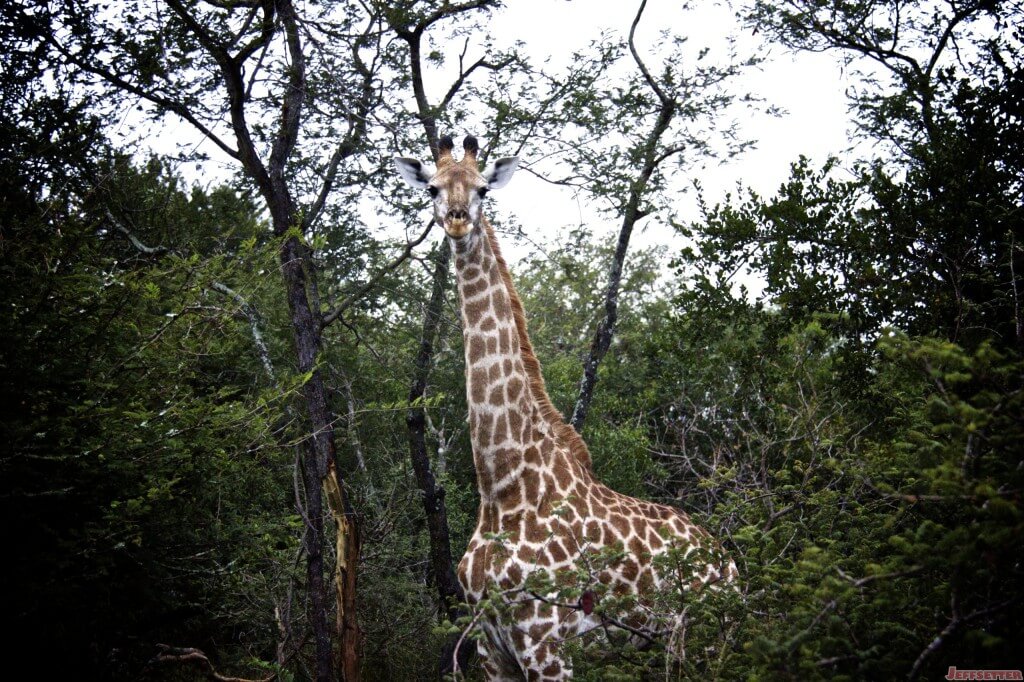 The day was overcast, so none of my pictures seemed to turn out. All of the photos that I did take required massive amounts of post-processing to look like anything. Here's an example.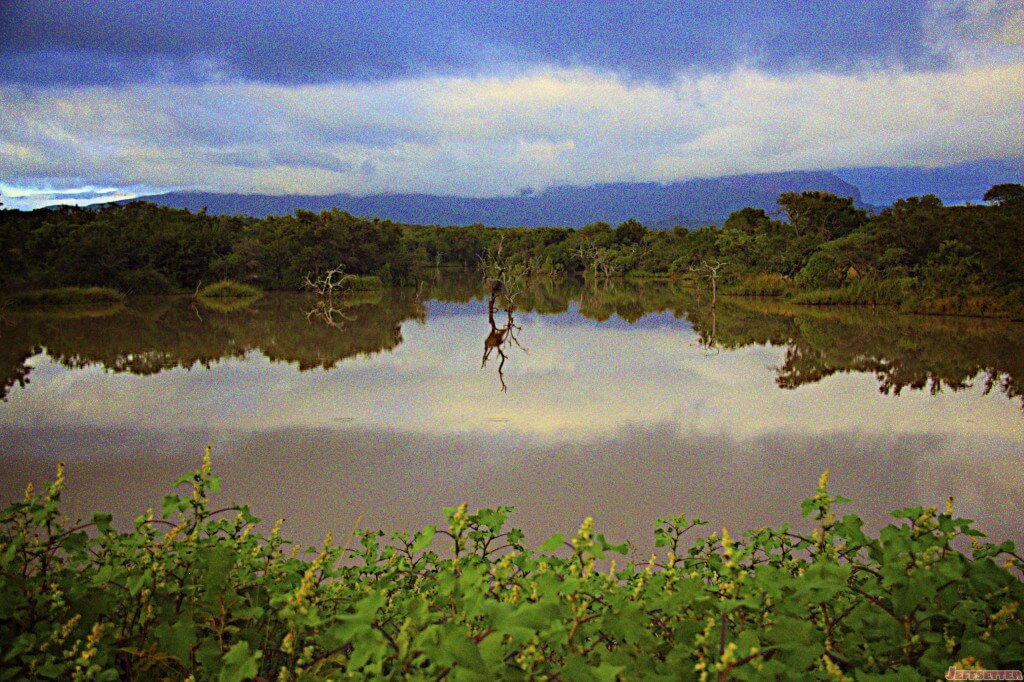 We did see a cool communal spider nest though.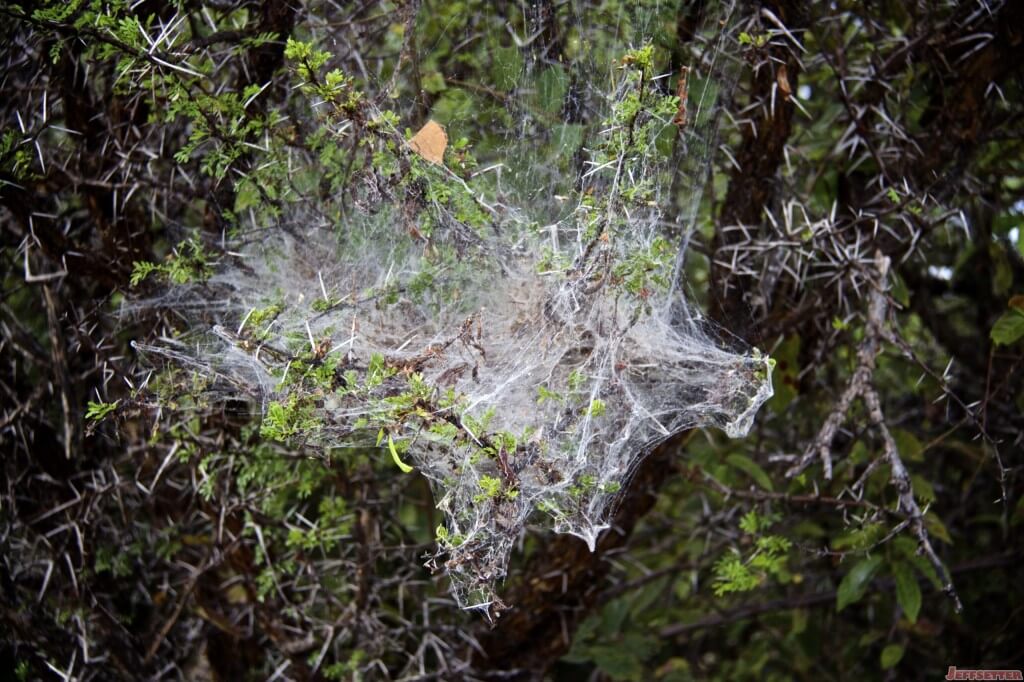 My favorite photo outside of the sunrise was the dead tree on an ominous background that I shared as the photo of the week last week.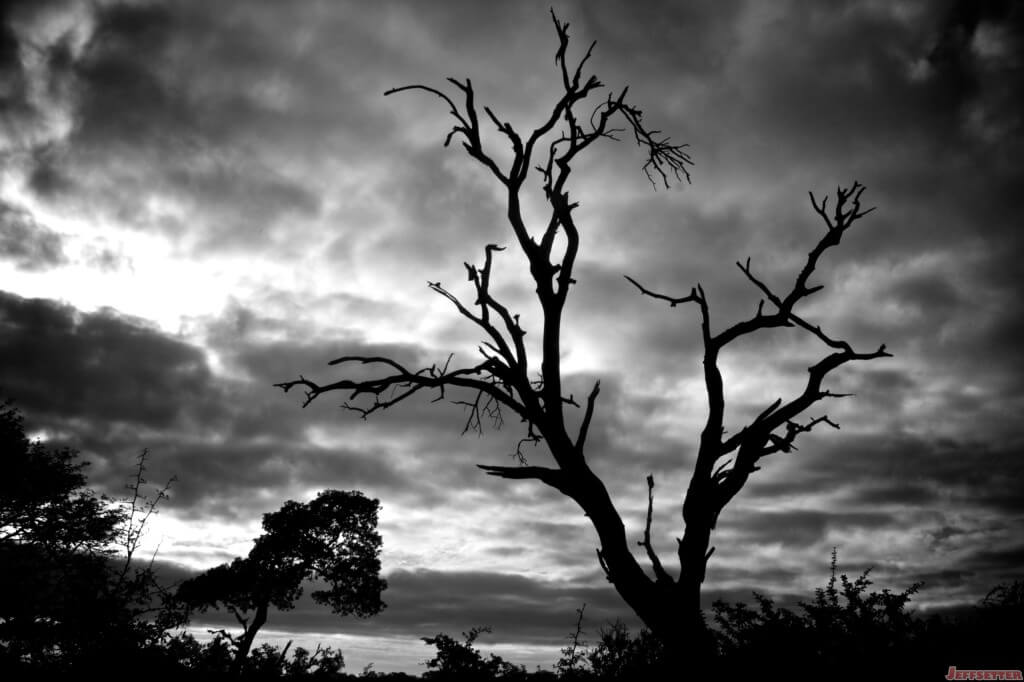 Back at the Lodge, I took some photos of spiders and worked on editing photos and cataloging the videos taken so far on the trip. Then I took a glorious nap that did wonders to help me get all of that excess wine out of my system.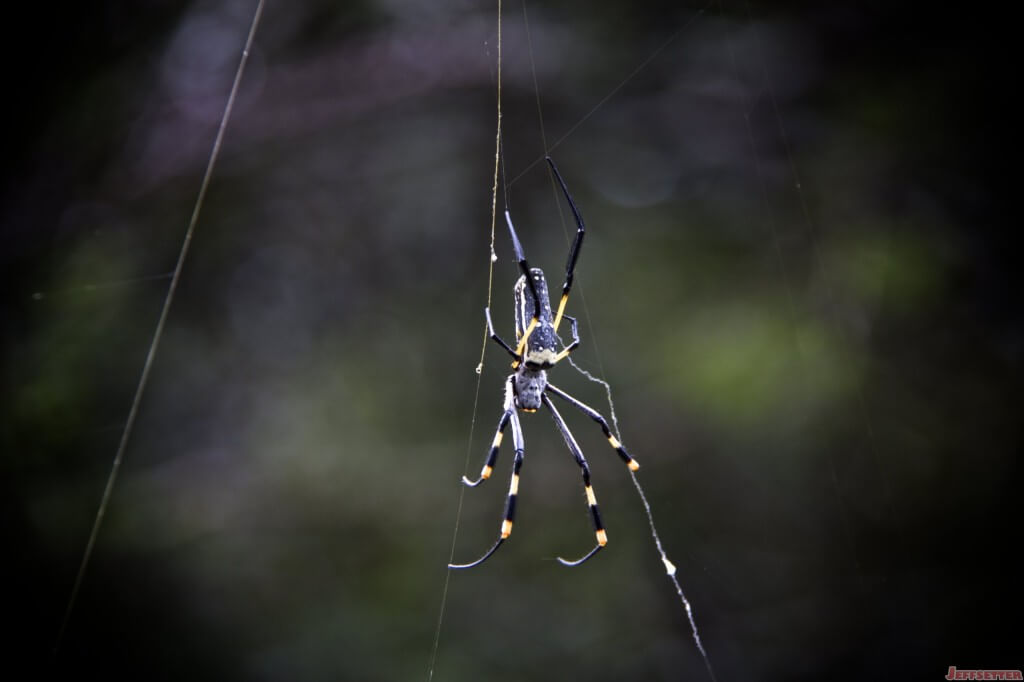 In our next report we will finish the Safari experience. Did we see Elephants and Rhinos? Find out soon…