Hawaii had a record year as far as tourism goes in 2018. But, the islands' popularity is causing issues. So let's talk about the Tourism Tipping Point – Hawaii Edition.
This post is based on the Civil Beat's recent series called Tourism's Tipping Point. It's an interesting read and I recommend checking it out on your own. So, for this post, I'm going to touch on certain points from the series along with my own thoughts on them.
Ever-Increasing Arrivals
Naturally, visitor arrivals quickly ramped up with the advent of affordable air travel. However, around the late 80's, arrivals peaked. Since then, arrivals yo-yoed between 6 million and 7.5 million annually. Then, in 2009, arrivals began increasing again, staying on an upward trajectory through to today.
A number of things contributed to the recent increase in arrivals. For one, the economic rebound from the Great Recession drove higher arrivals. However, new air service to the islands helped drive even more new arrivals too. What's more, Hawaii's most recent arrival, Southwest, has had to delay its service roll out to the islands because of the 737 MAX groundings. What will happen once they ramp up their service here?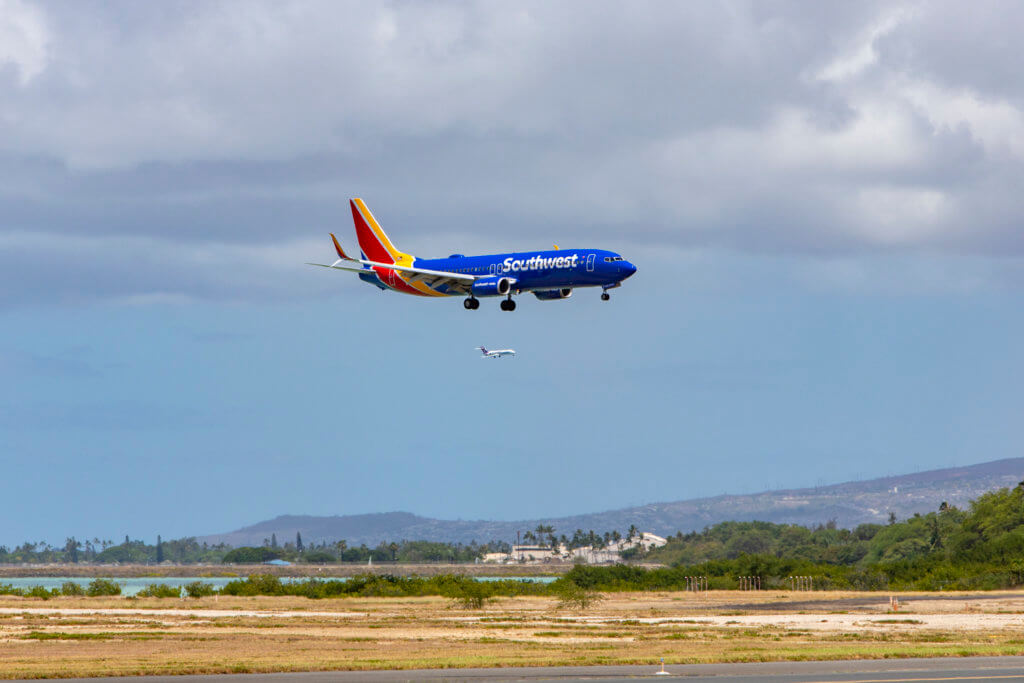 Source of Visitors
Traditionally, Hawaii's largest source of visitors come from the U.S. West Coast. That's still the case today with 3.84 million West Coast visitor arrivals in 2017. Behind them came East Coast visitors accounting for about 2 million visitors in 2017, followed closely by Japan at 1.6 million.
As you can see, three quarters of all visitor arrivals in Hawaii come from the Continental U.S. and Japan. Other major sources of visitors include Canada (520,062), Other Asia, Oceania, Other, Europe, and Latin America.
Changing Habits
While visitor arrivals continue to climb and their sources remain steady, average per-person spending is falling. Why is that? Vacation Rentals.
We know that, based on 2018 numbers, traditional visitors spend an average of $234.44 per day. That figure includes lodging, dining, entertainment, shopping, transportation, and other expenses. The average vacation rental guest, though, spends only $178.54 per day. And it isn't just because vacation rentals are cheaper than hotels. Spending for these visitors are down in every other category too, except for transportation.
Now, remember those above numbers because we're going to look at lodging statistics next. You see, in 2008, visitors occupied 42,461 hotel units, 16,400 condo hotel units, 5,492 timeshare units, and 1,510 vacation rental units. Compare that to 2018 when visitors occupied 43,857 hotel units, 10,615 condo hotel units, 11,923 timeshare units, and 13,082 vacation rental units. So, you can see how this can be problematic. Hotel occupancy remains essentially flat, while condo hotels decreased, timeshares more than doubled, and vacation rentals increased nearly 800%.
The results of the above trends are this, in 1989 Hawaii welcomed nearly 6.7 million visitors and they spent $18.24 billion. But, in 2018, we welcomed just under 9.8 million visitors who spent $18.32 billion. So while visitor arrivals increased by 3.2 million, spending remains essentially flat.
Increasing Pressures
With higher visitor arrivals come more significant pressures on our infrastructure. There's more wear-and-tear on our roads and ports, increased water use, and increased waste generation. But with flat spending, there aren't any more tax revenues to improve maintenance. But increasing pressures on our infrastructure isn't the only issue.
Beyond changing lodging habits, visitors activities are changing too. We're seeing a decline in traditional pastimes like golf and an increase in "adventure" activities like hiking. But visitors (and even some residents) don't know their own limits. Today, we see nearly 1,000 hiker rescues per year with about 10% of those happening at the relatively easy Diamond Head hike.
Increased search and rescue costs aren't the only concern either. More hikers mean more erosion on our hiking trails too. As a result, many trails are falling into disrepair, which has the potential to further increase rescue needs. It's a compounding issue, really.
Impacts to Residents
The most visible impact to residents is the jobs tourism create. These jobs pay reasonably well with starting wages at Disney's Aulani being $20/hour + full family medical + employee meals + uniform cleaning. But $40,000/year isn't enough pay to afford a home, etc. in Hawaii.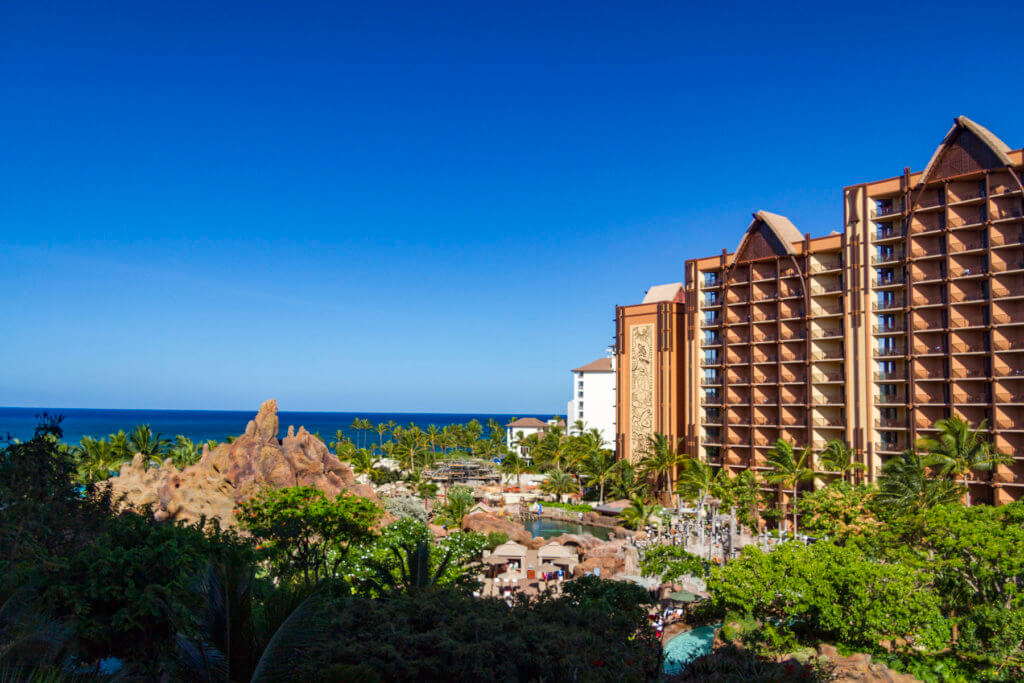 Less visible impacts, though, include displacement of locals. Vacation rentals remove homes from the resident market and increases real estate prices, further compounding cost of living issues. But, there's an impact to quality of life too. With so many visitors hitting the trails and venturing outside of tourist areas, locals are forced out of their favorite spots too. Nowadays, popular trails like the Lanikai Pillbox Hike are so crowded that you have to arrive really early to find parking or get there by other means. And even if you get to the hike, the trail is so congested it's no longer enjoyable. That's bad not only for residents, though, but for visitors too.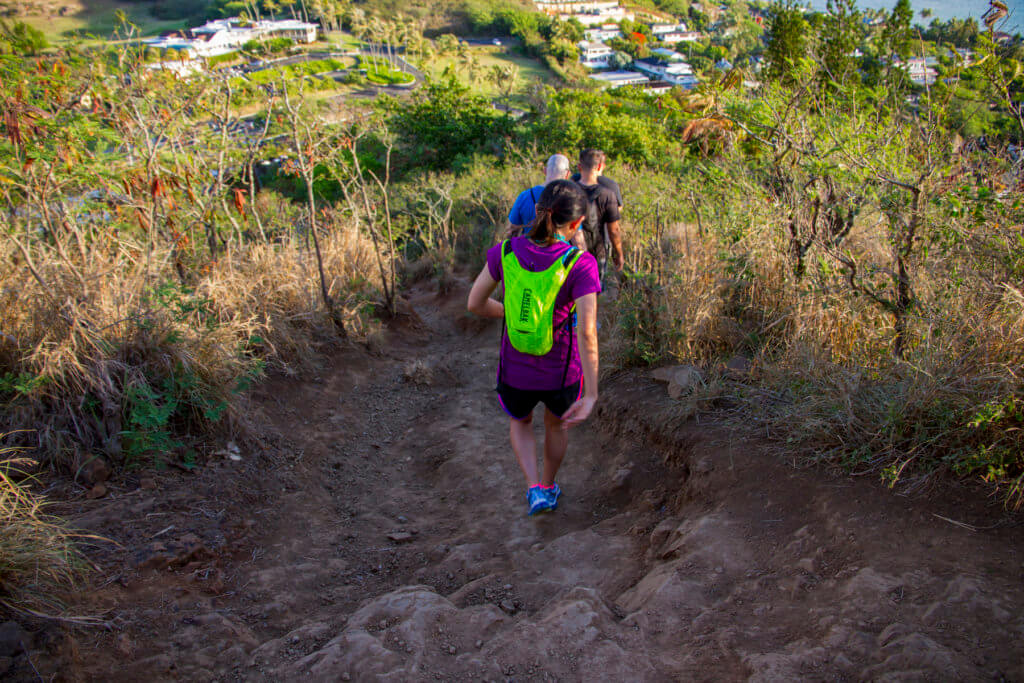 So What Do We Do?
Government bodies throughout Hawaii are slowly attempting to gain control of the issue. Recently, the Honolulu City Council enacted a law limiting vacation rentals on Oahu to 1,600 or 1,700 total and require that the owner live on-site too. The other islands have yet to follow suit, but I wouldn't rule it out.
As far as attractions go, the State is beginning to put access limits in place and are beginning to assess fees for more popular parks and hikes. The National Park Service also began imposing limits and requires reservations to visit the summit area of Haleakala National Park during popular sunrise hours.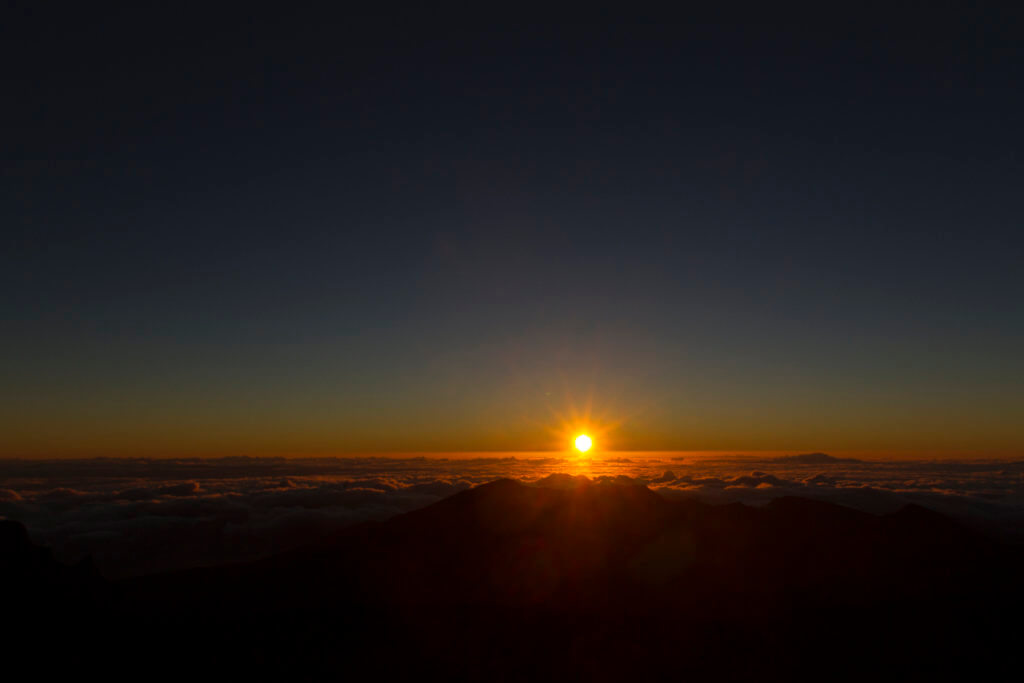 Initiatives like these need to expand to reduce wear on our natural resources, but also to create revenue to get the money we need to maintain our recourses.
What We All Can Do
Now, I'm not saying you need to spend more money if you're coming to Hawaii. I get it, we all live on a budget and anyone that wants to come should be able to. But, there are little things we can all do that'll go a long way – residents included.
A while back I wrote about courtesy on the Road to Hana. Well, courtesy needs to be pervasive everywhere. So, please, everyone needs to clean up after themselves and do not remove any natural resources. Also, do not park in front of someone's driveway, don't walk through their property, and don't use their water, etc. Sounds outlandish, right, but it happens! And be sure to follow all rules and laws; they're there for a reason.
The Tourism Tipping Point – Hawaii Edition, Final Thoughts
The issue of ove- tourism is a very complex issue for Hawaii. On the one hand, tourism is the primary driver of our economy. But, at the same time, tourism has very real impacts on residents' quality of life and to the environment. Further, because increases in arrivals haven't resulted in higher spend, tourism is having very real, negative impacts to Hawaii's infrastructure and resources.
So, while steps are being taken to help curtail impacts, they're not enough. More of these changes need to happen across the state. Very difficult questions also need to be asked, such as, should Hawaii institute an arrival tax for non-residents? Are there are things we can do to offset declining lodging and sales tax revenues? Also, how do we attract more wealthy visitors and/or increase visitor spending? And, how can Hawaii diversify its economy and provide residents with better quality, higher-paying jobs?
These issues aren't unique to us, by the way. All major tourist destinations around the world suffer from these issues. Mrs. Island Miler and I have experienced them for ourselves in places like Paris, Rome, New York, etc.
By the way, no, I don't think limiting airlift to Hawaii is an option. Increased competition is good for visitors and locals alike. After all, we ALL rely on air travel to get to and from the islands. So it's important for residents to have affordable access to air travel too.
I do think the hotels are part of the problem too, though. Room rates continue to increase with the same, crappy rooms. And even when hotels renovate, it's usually just lipstick on a pig. That's a big turnoff for wealthier travelers.