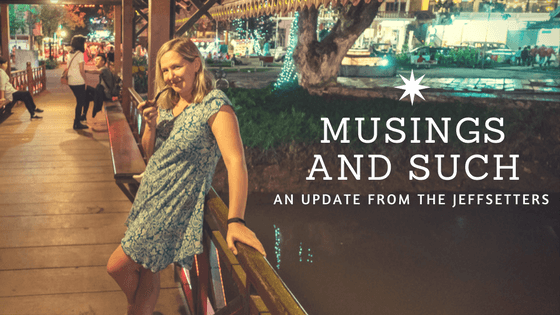 Once again we have been shy with the posts, just a few here and there.
As we head towards the Thanksgiving weekend, I thought I would share an update with our readers. In this post, you can find out what the Jeffsetters have been up to over the past year.
Where are the Jeffsetters?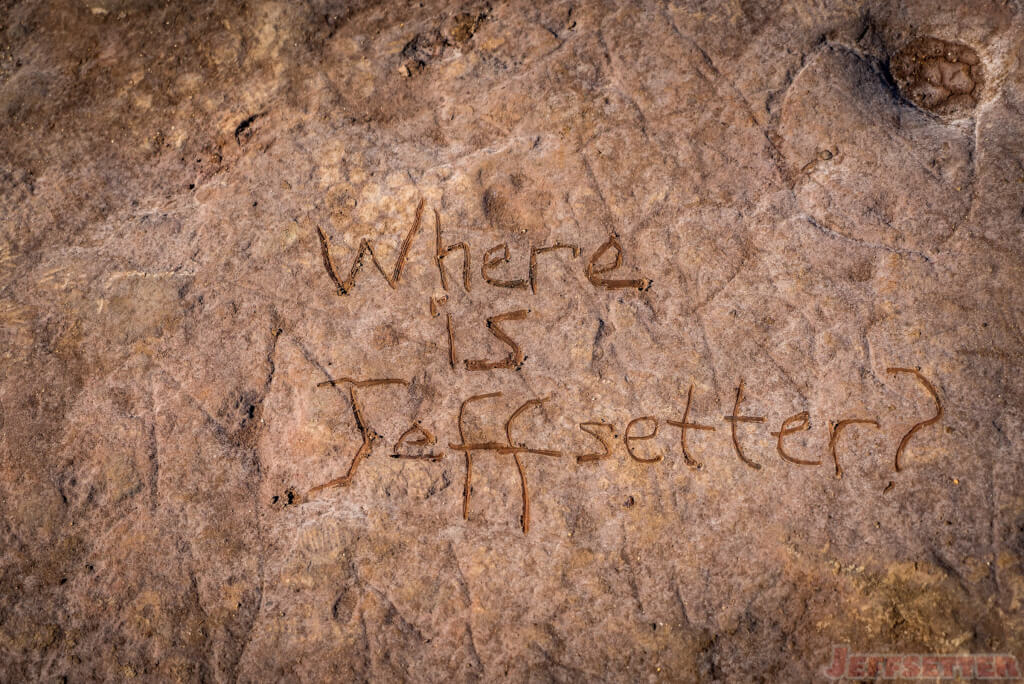 Currently, we just wrapped up the sights of Porto, Portugal.  Porto is an endearing city on the edge of Northern Portugal, and home to the famous Port wine. However, we have found that when we say Porto people think we mean Puerto Rico. We don't.
We found a fantastic apartment on the top floor of a green tile building. It is light open and spacious. I am loving it!!
A festival of food and wine starts today at the park next to our apartment. We obviously will be heading there for dinner.
What are the Jeffsetters doing?
Mr. J is working on his business, speaking, exercising, exploring restaurants and wine with me.
I am dabbling, of course –
Helping Mr. J with his business,
cooking (I can finally make a decent risotto – thanks, Italy!),
attempting to learn Portuguese (I am horrible),
travel consulting,
reading books,
writing a blog post occasionally,
pressuring Mr. J to process photos (losing that battle),
exploring the city and
learning about Portuguese wine.
Fun Fact
My new favorite drink is a Rosé Port Tonic. Yes, there is Rosé Port. Everyone is on the Rosé bandwagon, so I must jump on too.
I struggle with the concept of "Rose All Day." I have always thought of Rosé as a breakfast wine. (No, not a brunch wine. Brunch wine is always sparkling.) But, discovering Rosé Port has changed my mind on this annoying slogan. In my opinion, Rosé Port really makes the "Rosé all day" branding initiative work, especially when it is a Port tonic.
Port tonic is a refreshing aperitif served in a "long" glass. Traditionally, this tonic is served with a white port (also amazing!!). However, with Rosé trending, I have seen the Rosé Port Tonic popping up on menus and in tapas bars.
Recipe (Americanized measurements)
1.5 ounces of Rosé Port (I would say two fingers, three if you're nasty.)
3 ounces of tonic
Lime wedge
Fill a tumbler, skinny tall glass, a small wine glass with ice. Add the port and tonic. Stir gently. Squeeze lime wedge into the drink and serve.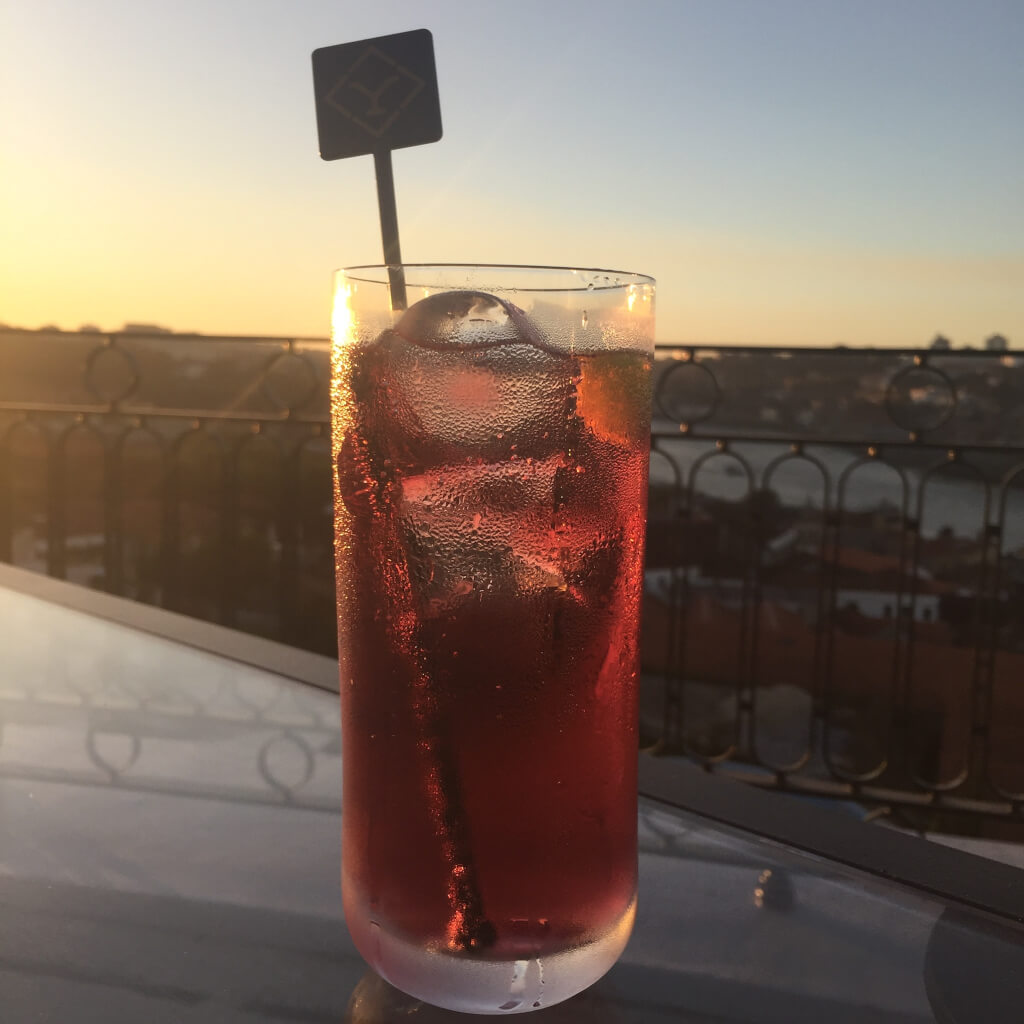 We really like Offley Rosé Porto, "Fresh and Elegant." You can find it for about EUR 5.89 at Pingo Doce (local Portuguese grocery store) or for about EUR10 down in the Port district. Also, you can find it at Total Wine in the States for a bargain at around $20 + sales tax.
Pairings: A rosé tonic goes well with a warm afternoon on the patio listening to DMX or NWA. Oh, cured meats and cheeses are lovely too.
Give it a try! I hope you enjoy it as well.
What have we been up to?
Where to start?! I think the last update was almost a year ago. Or maybe, it was our Christmas card, which was a pseudo-update.
We have done a lot in the past year. After our Nordic adventures, we were briefly back in the States for Mr. J to teach and speak in Minnesota.
Australia
Post-Minnesota, Mr. J had speaking engagements in Sydney and Melbourne. Obviously, this meant a road trip in Australia. We drove along the Great Ocean Road from Melbourne to Adelaide. Note, the videos in this post are just from my iPhone.
Highlights: 12 Apostles and McLaren Vale.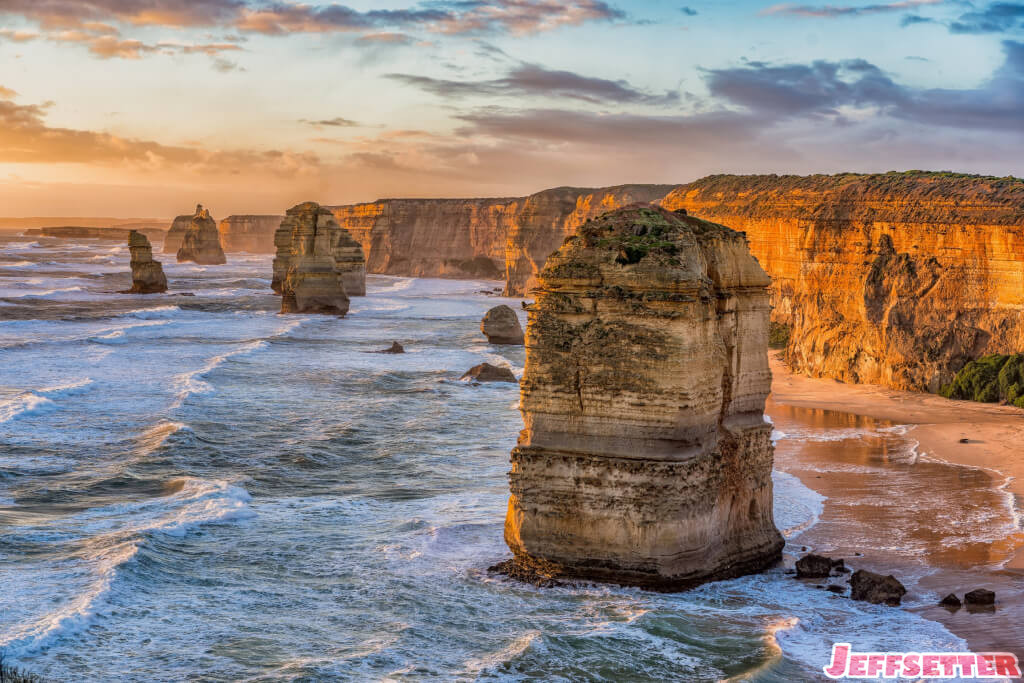 Then we flew to Perth and spent two weeks in Margaret River wine country.
Margaret River was one of our favorite places. First, we love wine. Second, we love the ocean. Third, we stayed at one of our top Airbnbs.
Hong Kong
From Perth, we headed to Hong Kong. My first trip to Asia. We stayed at the Island Shangri-la. A fantastic luxury old world hotel. We also toured a few other hotels the Ritz Carlton and the Mandarin Oriental. Both fantastic hotels in different locations with very different but luxury styles.
Note: I would recommend any of these hotels.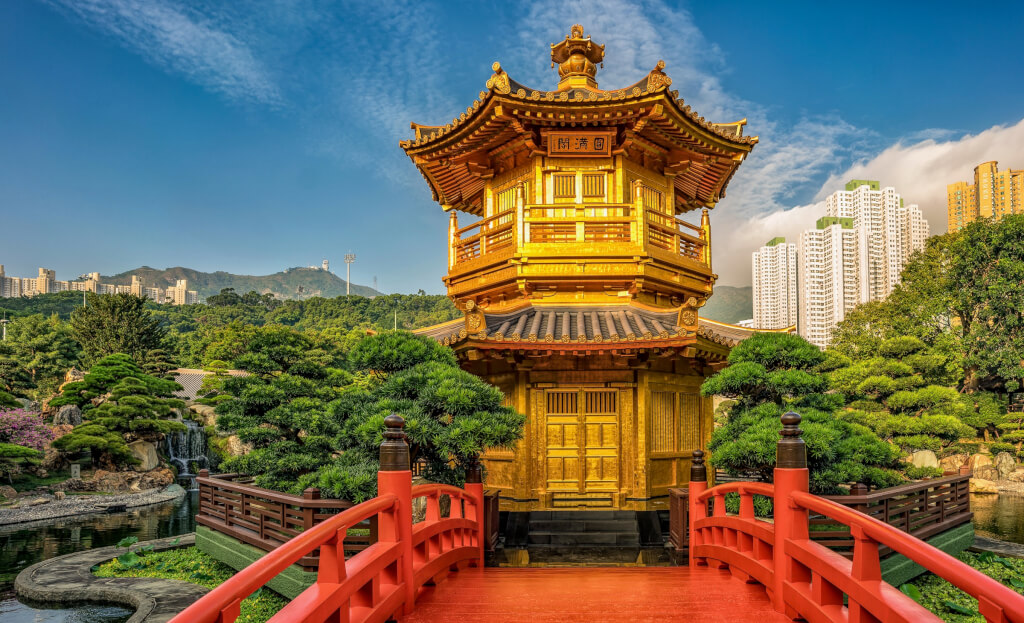 Highlights: The food and exploring the markets. And, making some great connections for our travel clients. Now, we need to convince you to explore Hong Kong.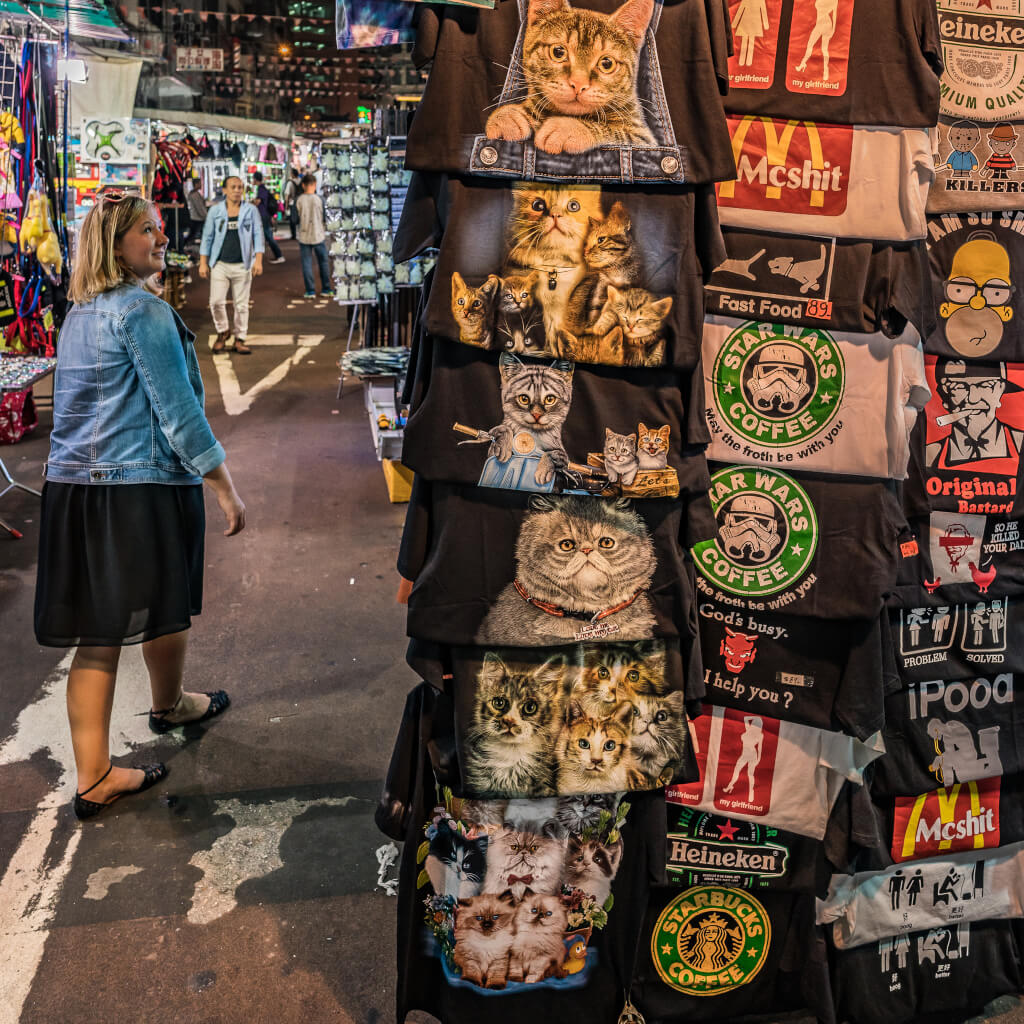 Thailand
After Hong Kong, Chiang Mai was our home for about 3 months. We LOVED it. A fantastic experience, we lived outside of town on the edge of the mountain. Thailand was one place that felt like home after traveling so much.
We had an amazing Airbnb host family, who made us feel welcome. They even invited us to Christmas Eve dinner and their daughter's birthday.  We also made some great new friends. Thailand requires several posts to cover everything we did.
Highlights: Elephants, temples, food, and making new friends.
While in Thailand, we had to renew our visa status. This allowed us to take side trips to Malaysia, Cambodia and walk to Myanmar.
Cambodia
I absolutely loved our trip to Cambodia.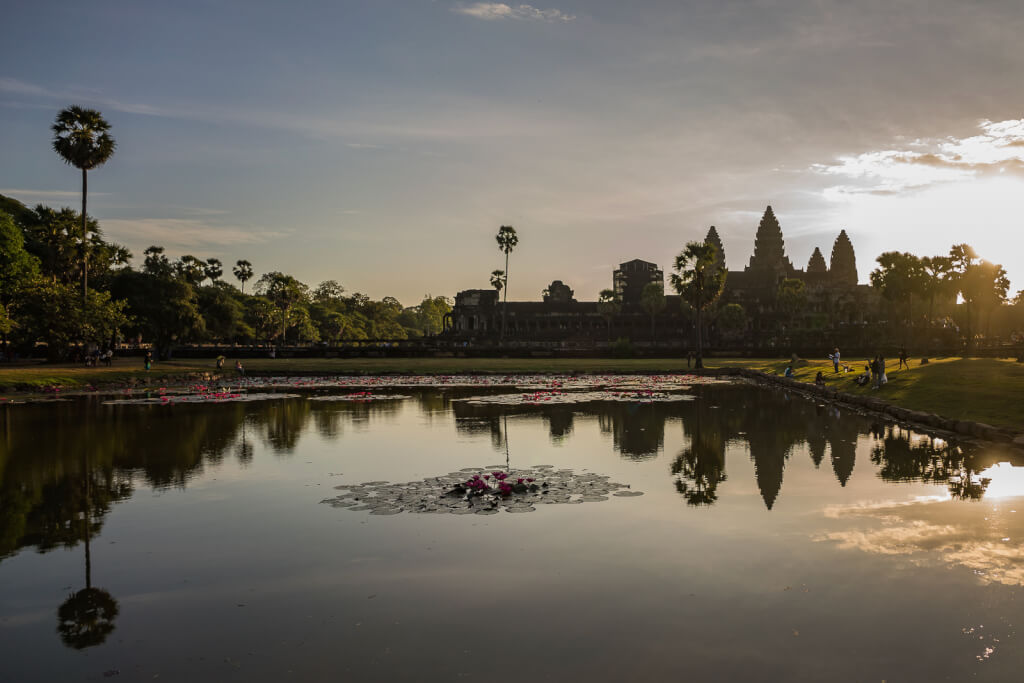 We stayed at a couple of amazing hotels. Touring the temples and the local area was a unique and special experience.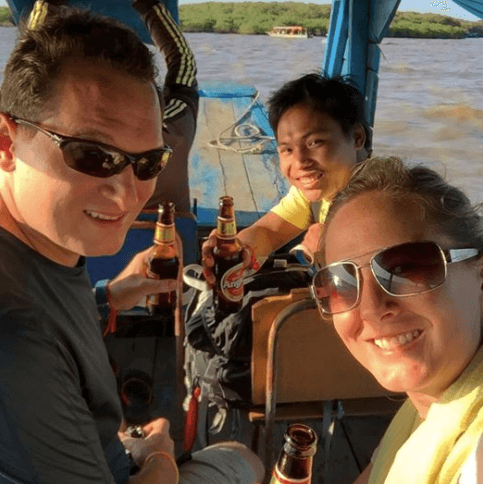 Malaysia
In Malaysia, we met up with one of my law school buddies and Mr. J's colleague. More fantastic food and exploring. It rained one day, so obviously, we had to go see a movie, Star Wars, The Force Awakens.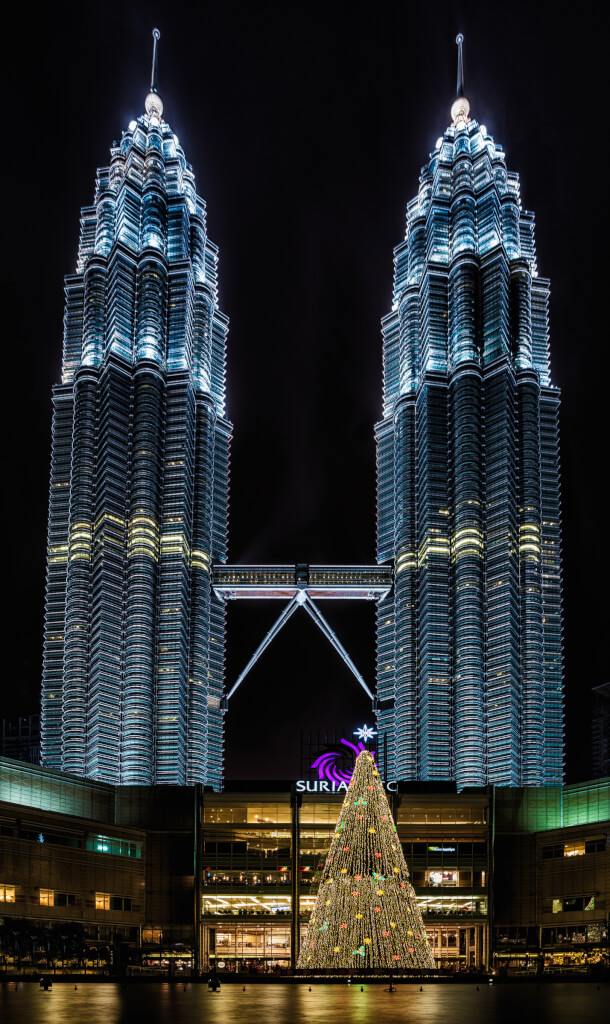 Our walk to Myanmar was just crossing into a border town to update our Thai visa. Not much going on there. We did buy some wine before crossing back into Thailand.  Wine is expensive in Thailand, plus the store appeared to have refrigeration.
Singapore
After Thailand, we headed back to the States to see friends and family. We planned a stopover in Singapore. The pouring rain stopped us from exploring, but let up in the evening just in time for an impromptu cocktail tour.
USA
Back in the USA, time for California to check on our storage unit, eat some cheese and drink some wine. After California, we were off to Florida to visit our families and see some spring training baseball. I headed to MN for a Bachelorette party. Then met Jeff at the always amazing JFK for our flight to Europe.
Italy
Oh Italy, how we love you. Mr. J was invited back to the conference in Bologna (one of our favorite cities). Obviously, this calls for another month long visit to Italy. We hit up Lake Garda, Bolzano, the Dolomites, Venice, Bologna (of course), Lake Como.
Friends met us in Venice and traveled with us to Bologna. We also met Mr. J's other colleague at the conference (along with his wife and adorable son) among some new friends.
My family came to visit us in Lake Como. We stay at a fantastic house with a fantastic host.
Villa La Ruga is gorgeous, I can't even imagine the house during the summer. I am hoping we can get back there next year.
Portugal
A month in Portugal to decide if we wanted to stay for a long period of time. Answer: yes, we stayed for 3 months.
Azores
One word, epic.
We stayed in the Azores for two weeks. Beautiful Portuguese islands in the middle of the Atlantic ocean. The islands are temperate, so don't expect a tropical paradise, but it is a paradise nonetheless.
I really wanted to use Mr. J's pictures for this, but they are not "ready." You will have to live with my iPhone photos.
Back to the US
And we are back one more time, this time we have work and friends in New York, weddings in Minnesota and Oregon. Mr. J spoke at the MN Search Conference, and we showed some visitors around MN – bloody Mary's for lunch, bar bingo with a meat raffle, pull tabs and boating on a lake.
After seeing family and winning the pontoon float parade for the 4th, our US mission was accomplished, and we headed back to Europe with a quick stop in DC.
This should bring you up to date.
What's Next?
We are off to Bali and Doha, then back to the US for the cold and the holidays.