For our last dinner outing in Portland last year, we decided to check out Delores PDX. The specialty here is Polish food, which is something that's nearly impossible to find out here in Hawaii.
I'm going to be totally honest here. I actually wanted to try some Russian food and highly acclaimed Portland restaurant Kachka. But, I didn't plan properly and we couldn't get into the place. What's more, the area they're in is, uh, not so good, so I didn't want to walk in and have to wait around outside. So, I decided to give Delores PDX a try since Polish food is pretty similar to Russian. And, I'm glad we did.
Delores PDX Location + Service
Delores PDX is in a little shopping center in the Buckman neighborhood of Southeast Portland. As a result, parking is very easy to find, which is a total contrast to most everywhere else we went to.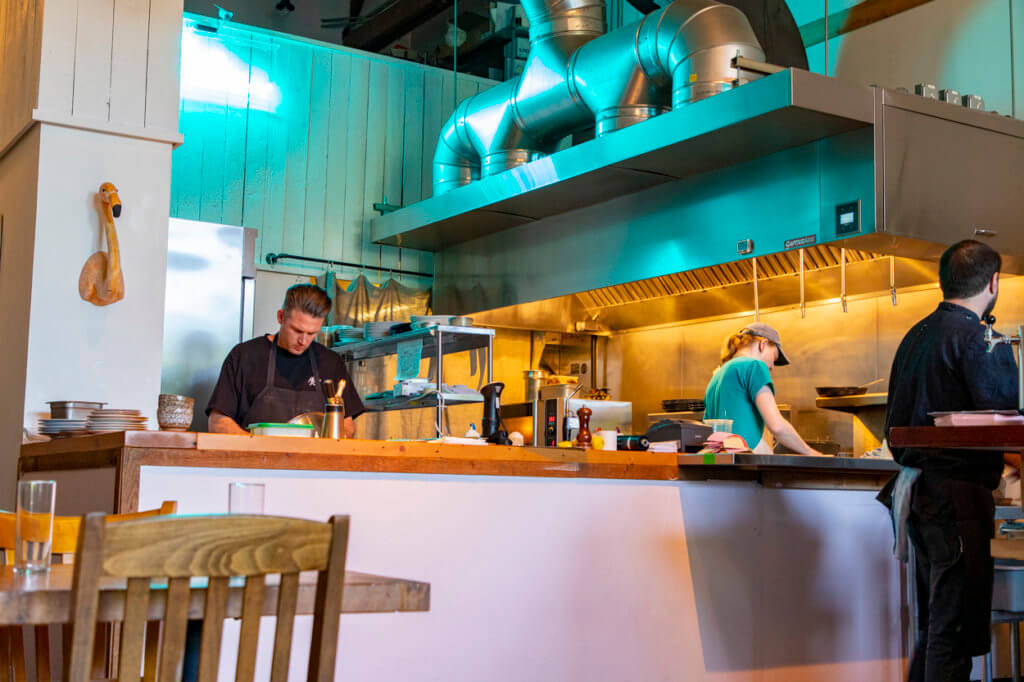 As far as the restaurant itself goes, its a nice and airy, yet homey space. Service was, of course, excellent. Our waiter was very helpful, friendly, and didn't try to push items simply because of their price.
Food
We weren't all that hungry when we sat down for dinner, but we wanted to sample as much of the menu as we could. So, based on our waiter's recommendations, we assembled our own shared tasting menu.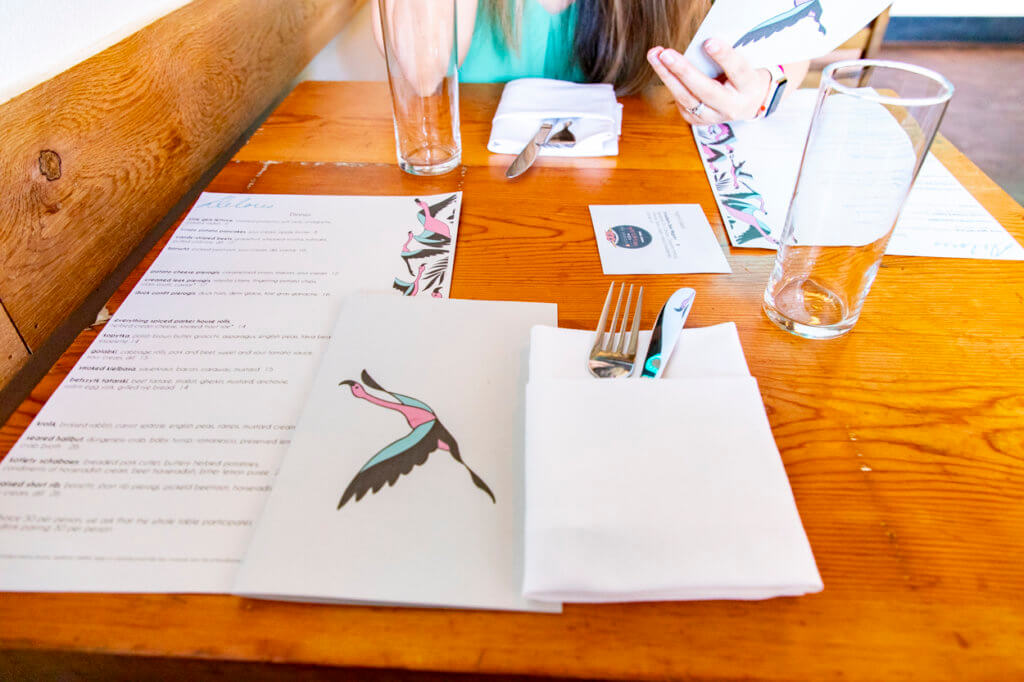 To start, we got the Candy-Striped Beets with grapefruit, whipped ricotta, kohlrabi, puffed wild rice, and dill. Ultimately, this was a roasted beet salad with a heaping of ricotta underneath. It was a very well-balanced dish earthy, creamy, nutty, citrusy flavors with toothsome and crispy textures.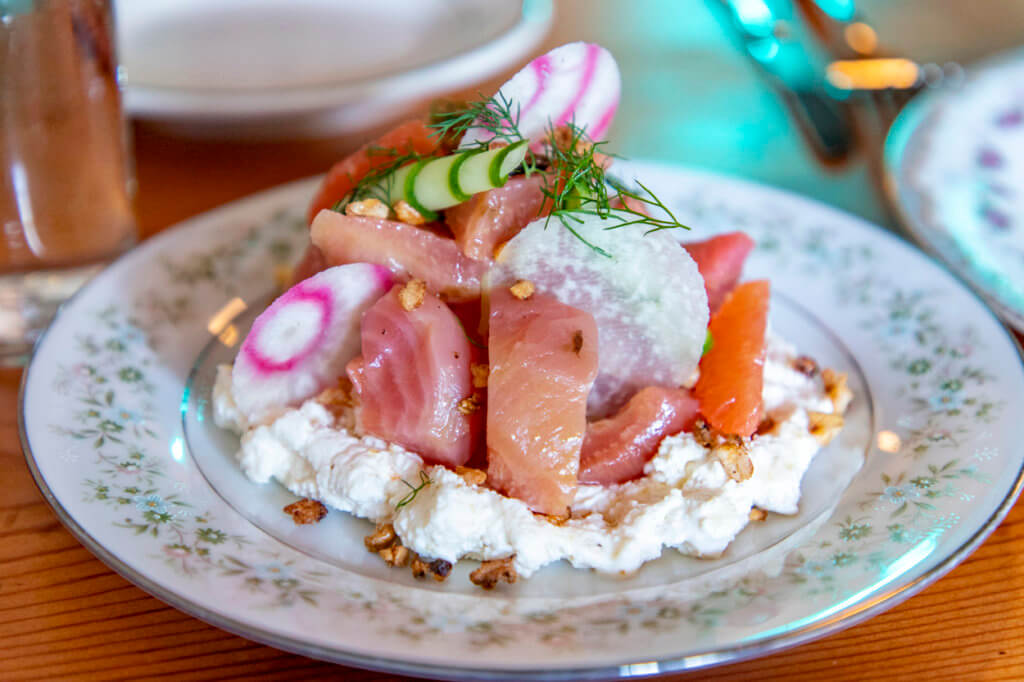 Next up, we got the Potato Cheese Pierogis. Basically, potato and cheese stuffed dumplings topped by bacon, caramelized onions, sour cream, and chives. It was sinfully delicious and rich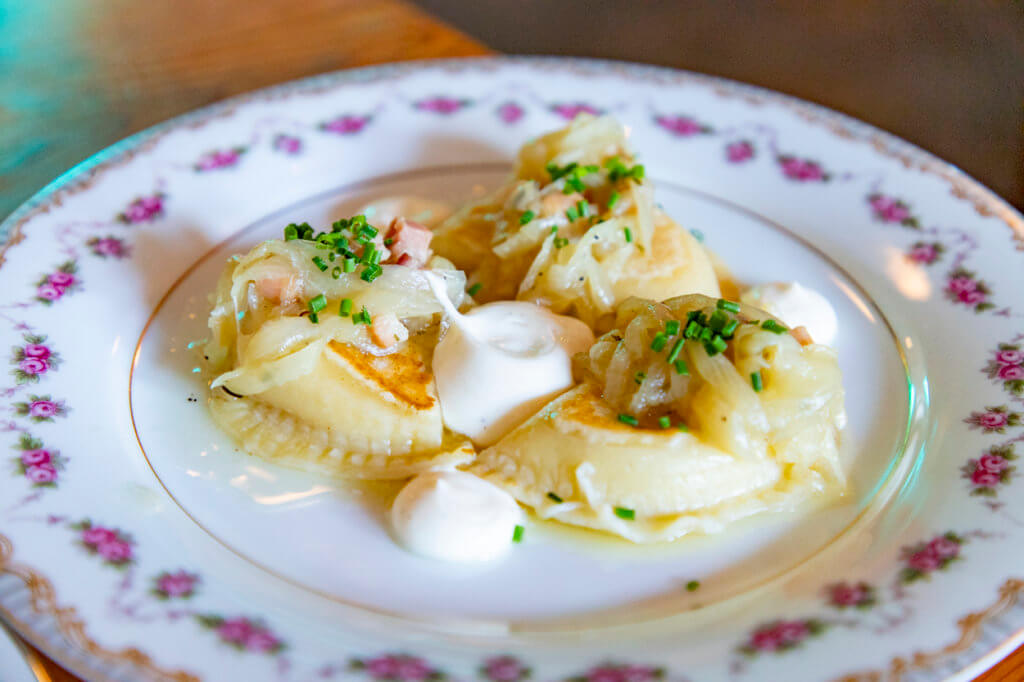 For our third course, we went with the Everything Spiced Parker House Rolls, which comes with herbed cream cheese with smoked trout roe. I mean, who wouldn't love this? Pillowy soft bread with green cheese, chives and trout roe? Should've ordered two servings.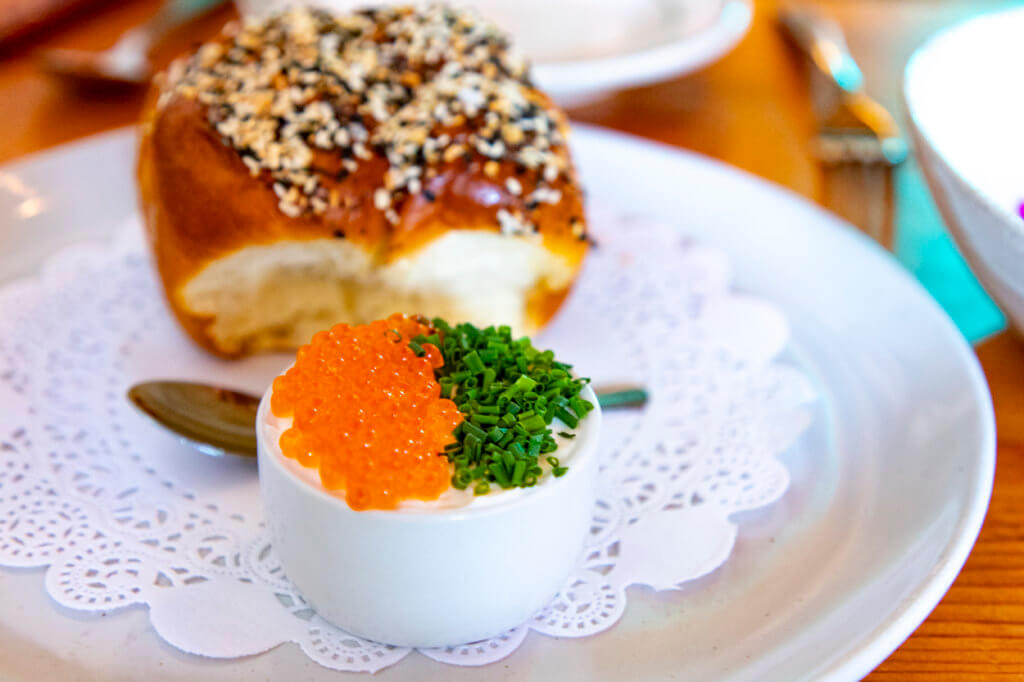 Four our final course, we decided to get some PNW fish – the Seared Halibut. That night, it came on a bed of crab salad with kohlrabi, and a crap broth. This was a fiendishly delicious dish. The halibut had a fantastic crust while maintaining a lovely, moist interior. Meanwhile, the crab salad was very fresh and clean. But what really amped everything up was that intense, umami-rich crab broth. I couldn't get enough of it!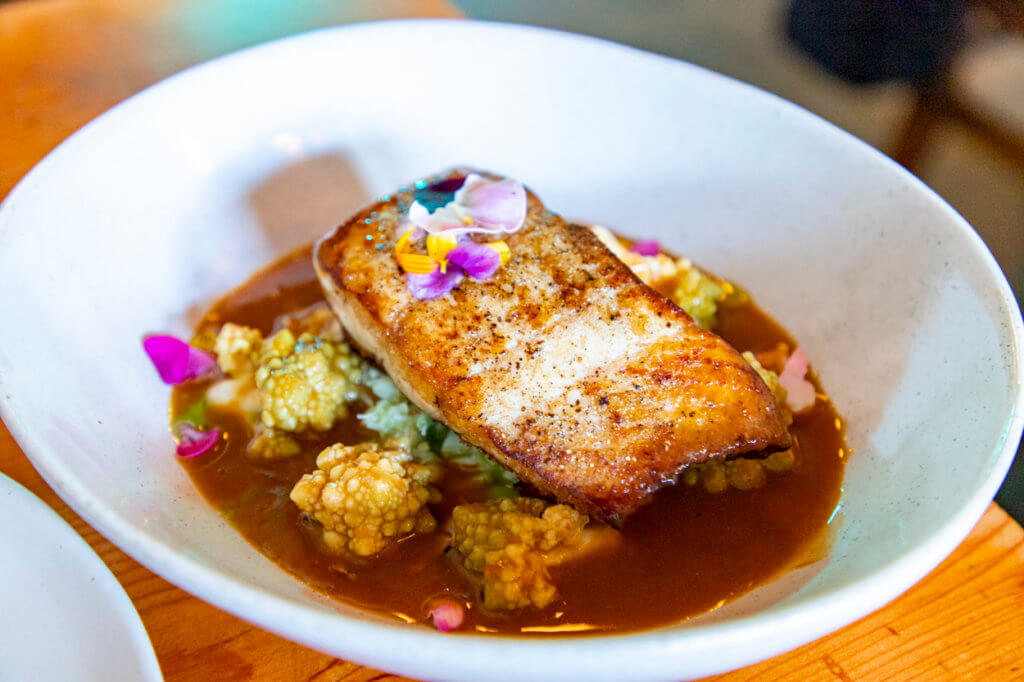 Delores PDX, Final Thoughts
While Delores PDX was a restaurant I chose because I couldn't get into the one I wanted to try, I was so happy I got to try them. The food and service were both excellent. But, that seared halibut surprised the hell out of me and is a dish I'll remember for a long time. It's definitely someplace I wouldn't hesitate to return to in the future.
Long Weekend in Portland
Restaurant Review – Delores PDX