Our third day in The City was a Sunday.  So, what does one do on a Sunday morning?  Brunch of course!  Narrowing down where to go proved to be incredibly difficult.  I don't even remember how we ultimately decided, but we chose to go to Jane Restaurant in Greenwich Village.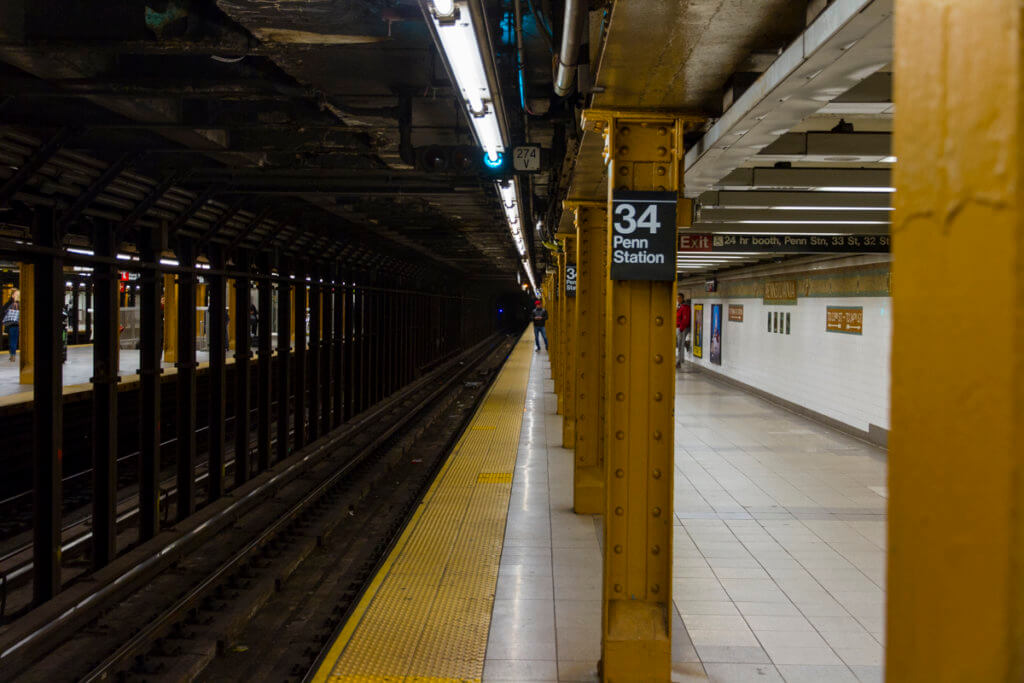 So early Sunday morning, we headed over to 34th & Penn, and caught the subway heading downtown.  The streets, stations, and trains were deserted, as Sunday mornings are the only time The City seems to sleep.
We got to Jane around 8:45 am, which is a little before the restaurant officially opens.  So to kill time we went to the Starbucks across the street.  We were looking for NYC exclusive gift cards for friends that collect them, but apparently they're all put away during the holidays.  So if you're a Starbucks location specific gift card collector, maybe don't travel to new places during the winter?  For what it's worth, Hawaii doesn't really have Hawaii-specific cards during the holidays either.
Service
Once 9am rolled around, we headed into the restaurant.  We checked-in with the host and were promptly seated.  Our server greeted us fairly quickly too and was always patient, helpful, and friendly throughout.  Service was prompt, though food orders did take a little while to come out.  As the restaurant filled up, however, service did slow down a bit, but remained friendly.
Food
We were terribly hungry, so the wife and I just ordered a couple of mains.  The mains actually come with one complimentary cocktail, however, being before 11am, alcohol could not be served.  It's the law.  You can, however, order your brunch cocktail as a virgin, which I did, opting for the Passion Screwdriver sans the alcohol.
For her brunch, the wife ordered the Smoked Salmon Benedict.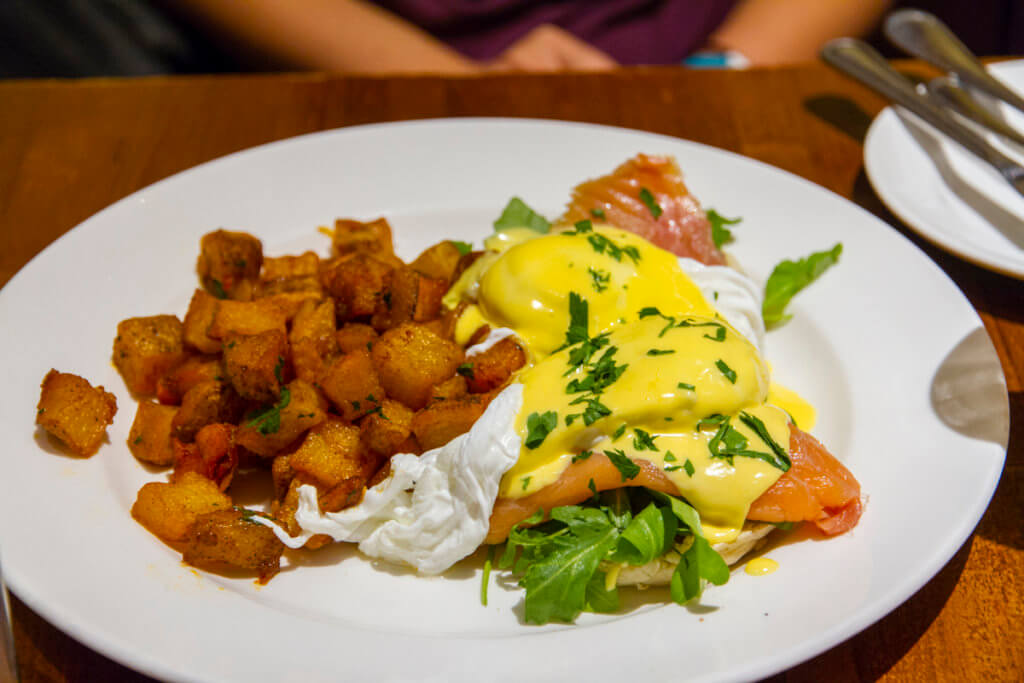 Jane Restaurant is somewhat known for their Eggs Benedicts, so we just had to try one.  The wife wife was happy with her order.  It looks kind of heavy, but it really isn't.  And who can say no to crispy potatoes?
For my ordered, I got the Bacon, Egg, and Cheese.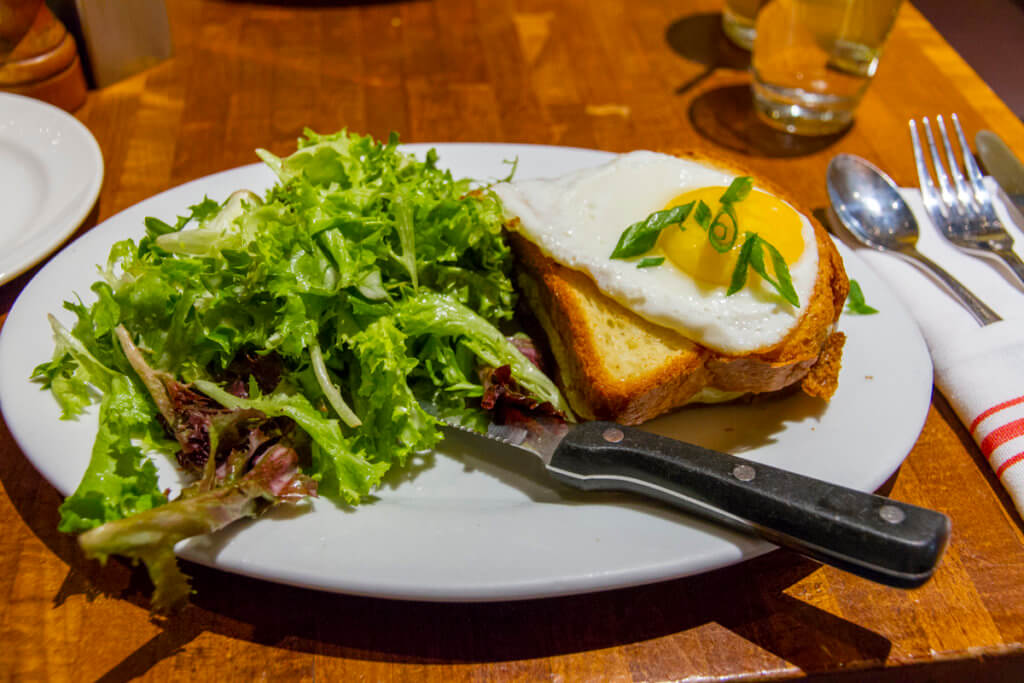 This thing was basically a breakfast grilled cheese… err… lighter, breakfast croque madame.  Two slices of brioche are stuffed with Gruyere and black pepper bacon, then topped with a sunny side up egg.  It was rich, meaty, cheesy deliciousness.  The salad is always interesting at breakfast, but helped cut the richness a bit.
Final Thoughts
Jane Restaurant was a good place to pickup brunch.  It did fill up pretty quickly toward the end of our meal, so be sure to make reservations.  And if you want to avoid the crowds, go early, but you won't be able to get your morning booze either.  With good service and tasty food, this place is a no-brainer, but I didn't think it was all that special.  I would, however, return again.
A Big Apple Holiday Adventure
Review: Jane Restaurant