While in Portland, the site my grandparents and mom wanted to see most was the Portland Japanese Garden. It's a popular attraction within the larger Washington Park, which sits above downtown Portland.
After our lunch at Canard PDX, we made our way up to the Portland Japanese Garden. This is someplace that you should probably come to early or catch a rideshare to. Parking is limited and the place can get crowded. Especially since it shares parking with the greater Washington Park, including the International Rose Test Garden. But, once you find parking, you can head over to the Japanese Garden's main entrance.
Hours + Admission
The Portland Japanese Garden has two different schedules, winter and summer. Winter hours run from October 1 to March 8, with opening hours on Monday from noon to 4 pm, and 10 am to 4 pm Tuesday to Sunday. Summer hours run from March 9 to September 30, with opening hours on Mondays from noon to 7 pm, and on Tuesday to Sunday from 10 am to 7 pm. You must enter no later than 30 minutes before closing time or you'll be denied.
General admission is $16.95, seniors 65 and older are $14.50, students with a valid student ID are $13.50, youth 6-17 are $11.50, and children 5 and younger are free. If you want to take a tripod into the garden, it'll cost you an extra $10.
Getting Up to the Gardens
So, one thing I didn't realize before our visit is that the entrance to the garden is way below the actual gardens. And, usually, most guests walk up to them, which is what we ended up doing. But that's not a great hike for older people to take. Fortunately, there is a free shuttle up to the gardens, though we didn't know about it until it came time for us to leave.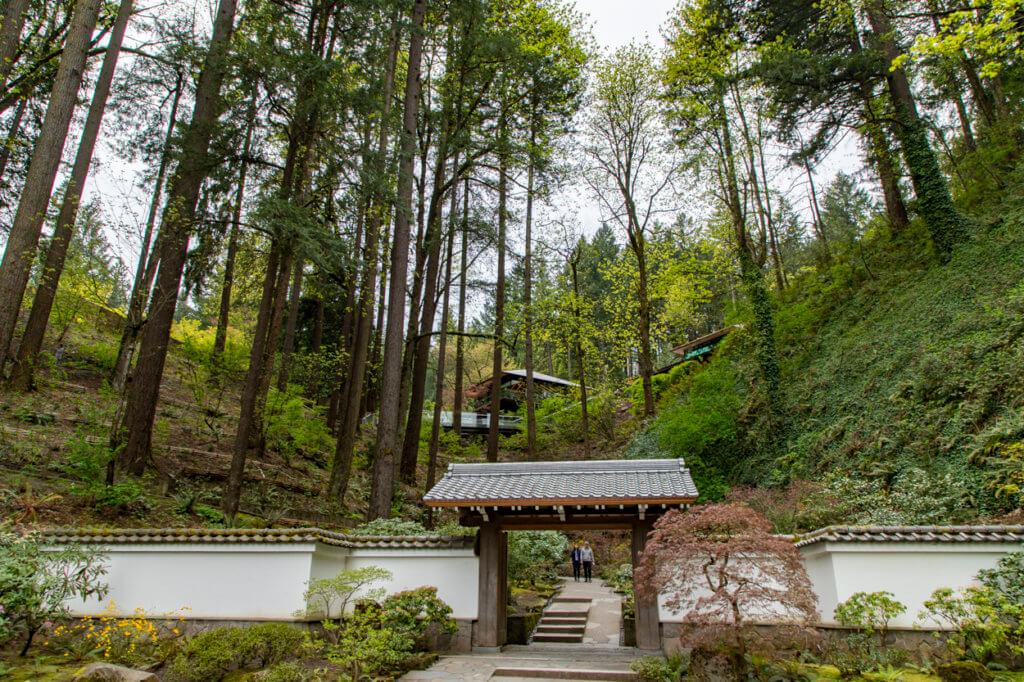 Courtyard
When you reach the garden, you find yourself in a courtyard. Here, you'll find the shuttle stop, the gift shop, and the Ajinomoto Cafe.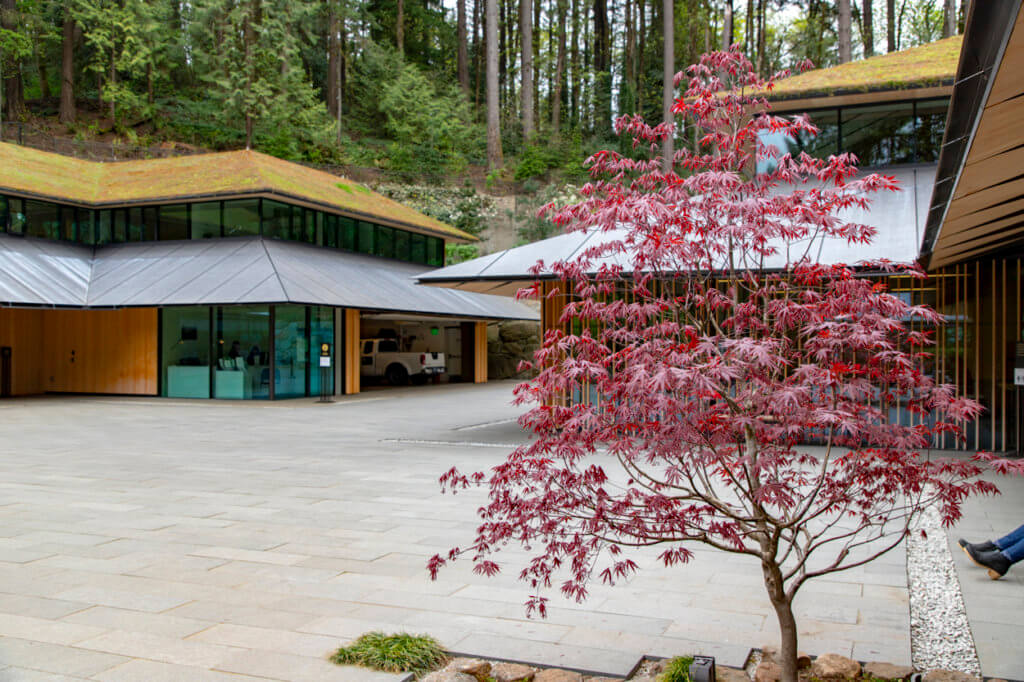 The Gardens
There are five major areas within the gardens – the Pavillion Gallery, Flat Garden, Natural Garden, Strolling Pond Garden, and Tea Garden. Honestly, I'm not sure what areas were what. We just went around at a leisurely pace, and I snapped a few pictures here and there. So, rather than trying to pinpoint everything, I'm just going to dump all my photos here for you guys to enjoy.
Portland Japanese Garden, Final Thoughts
The Portland Japanese Garden is a gorgeous, tranquil space above a bustling city. I enjoyed poking around the space and snapping some photos. But, I'm not sure I'd spend $17 again to get into the place. That seems a bit steep to me. But that's just me. I'd much rather head out to the Columbia River Gorge to admire the stunning natural beauty of the PNW.
Touring the PNW with My Grandparents