For our flight home, we flew Southwest again. This time it was Southwest 1400 Hilo to Honolulu, which is a much better experience compared to flying out of Kona. However, there are some peculiarities to be aware of.
After our quick shopping trip at Puna Chocolate, we headed back to Hilo International Airport to return our car. I love how easy this process is – all you do is the usual drop-off routine, then you cross the street to the terminal. No shuttle bus like Kona. However, Hilo also doesn't have a dedicated TSA Pre-Check line. So after tagging and dropping off our bags, we headed over to the TSA queue, which was practically empty. Thankfully, we got the slip of paper indicating that we were Pre-Check, so we could leave our shoes on, our electronics in our bags, and got to go through a standard metal detector. We were through in mere minutes.
After exiting security, you enter the main terminal building at Hilo International Airport, which houses the waiting area for passengers of all airlines. There are restrooms in here, along with a couple of tiny shops, but that's it. At least the waiting area is air-conditioned!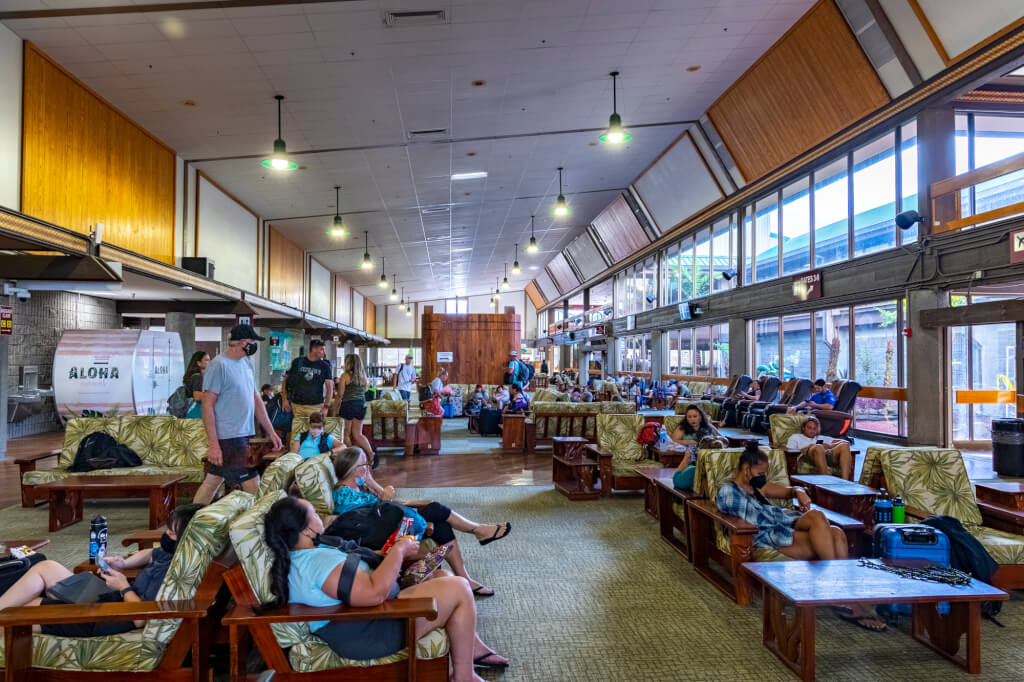 Southwest 1400 Hilo to Honolulu Boarding
One thing you'll notice about the waiting area is that there are no gates. Rather, when it's time to board, you need to take a set of escalators up a level to access the gates. Gates number 6 to 9 are used exclusively by Hawaiian Airlines and have air conditioning. Southwest uses gate 5 which, despite being right next to gate 6, has no air conditioning. Either way, there are few seats up here – it's primarily a long walkway with gates and small seating areas in between. It does get quite hot and humid, but it's still an overall better experience than Kona.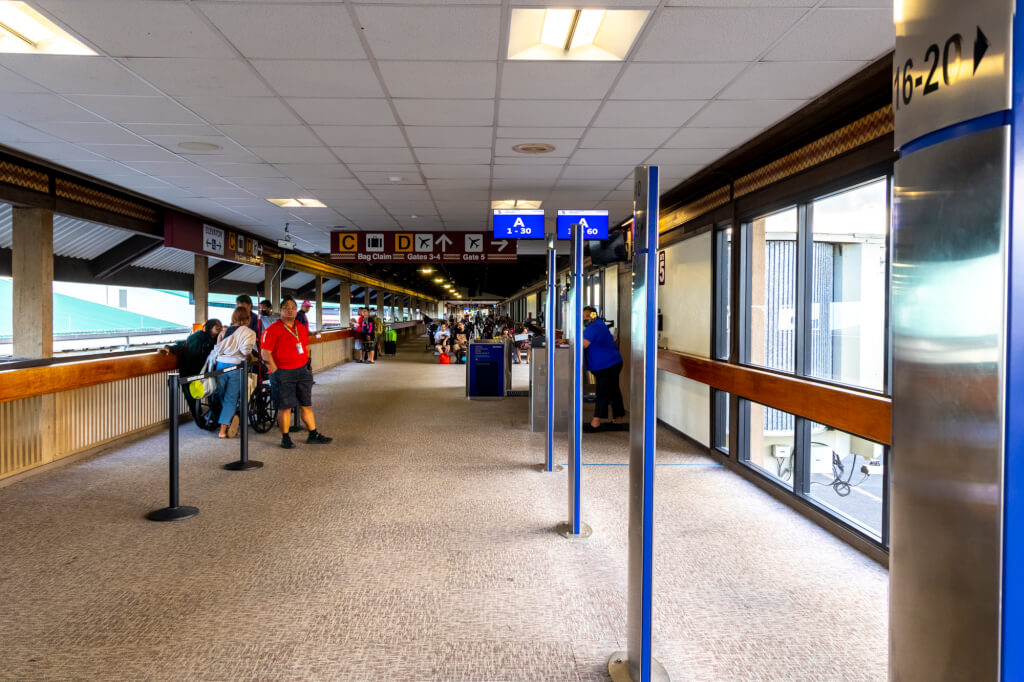 Our flight, Southwest 1400 Hilo to Honolulu was scheduled to board at 5:15 pm. Though our inbound aircraft was on-time, pre-boarding began at 5:18 pm, likely because passengers not eligible for pre-boarding kept trying to stand in that line. In fact, as we lined up for our Group A boarding, people in other boarding groups kept trying to stand with us too. This slowed things down a lot as gate agents kept having to tell people to check their boarding group and stand back if they aren't in A. And even onboard, people were putting lap infants on their own seats, causing some not to have an available seat. Flight attendants had to scold people for this repeatedly.
Our aircraft for Southwest 1400 Hilo to Honolulu is a brand new Boeing 737 MAX 8. Carrying registration number N8760L, this bird was delivered to Southwest on June 29, 2022, making it just two months old when we flew it.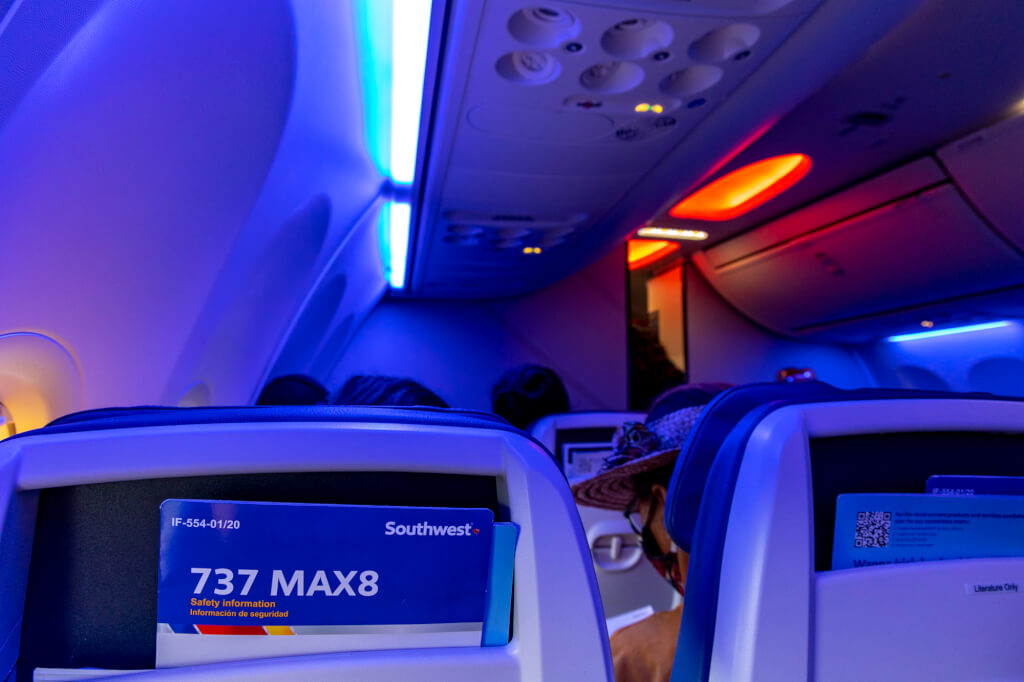 As the rest of the passengers boarded, I watched as a Hawaiian Air Boeing 717 unloaded and loaded. The aircraft next to us was operating a flight that was running a couple of hours late. It should've been gone by the time began boarding, but it left just before we were set to push back.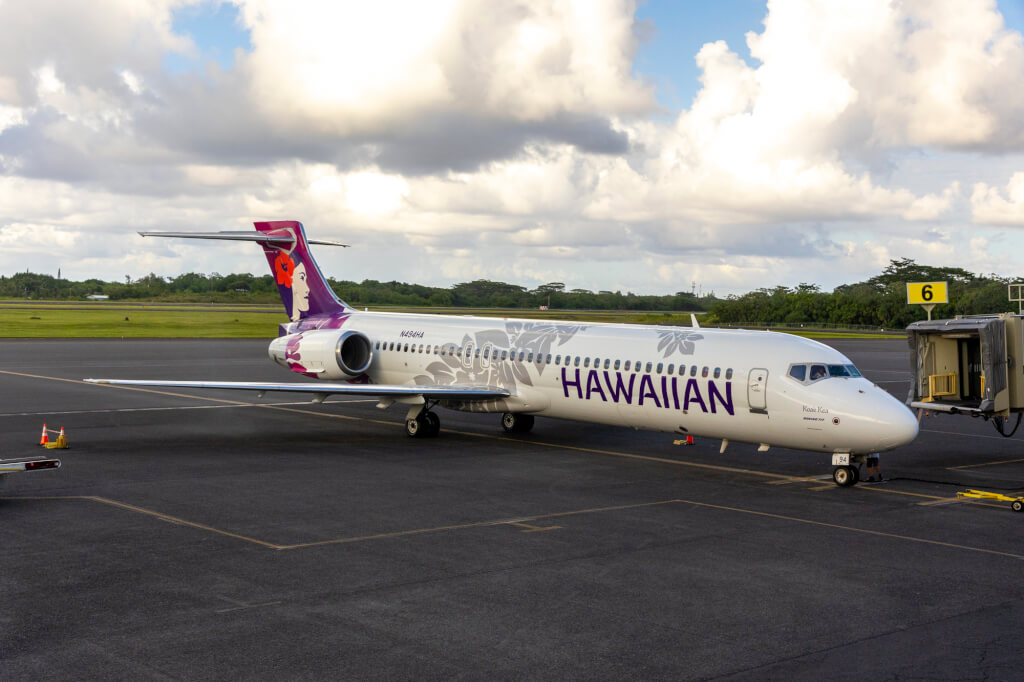 Anyhow, our flight wrapped up boarding relatively quickly, given all the chaos in the terminal, with our doors closing 23 minutes after boarding began at 5:41 pm.
Southwest 1400 Hilo to Honolulu – Departure
Minutes after door closure, we began our pushback slightly ahead of schedule at 5:44 pm. Our captain announced a flight time of 38 minutes.
Unfortunately, it was raining as we began pushing back, so much of our views on the ground were obstructed by water drops. But, hey, this is Hilo. It always rains! And see that Hawaiian 717 with its engine cowling open? Yeah, that caused a lot of problems that day. Much of Hawaiian's schedule out of Hilo that day was significantly delayed, if not canceled outright.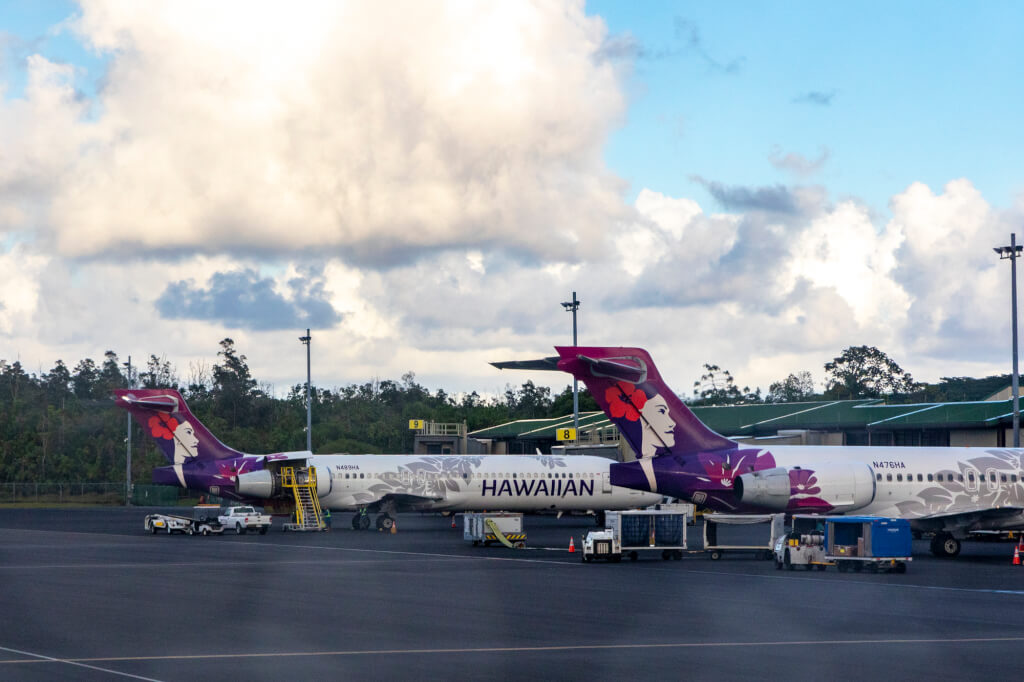 Look how deserted the airport is overall!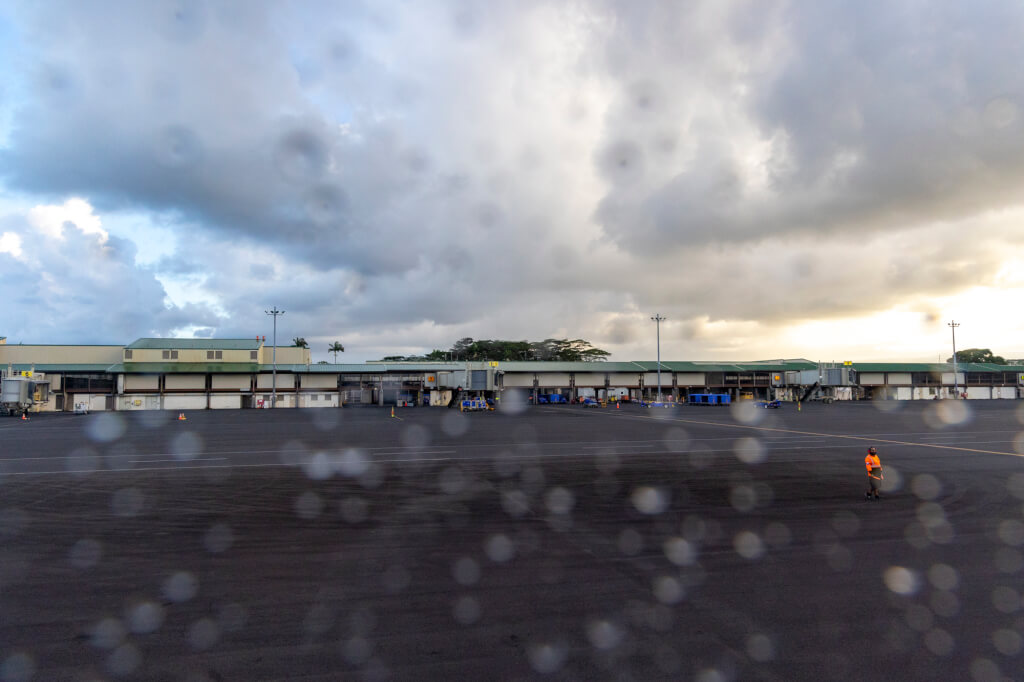 Sitting on the port side of the aircraft, we saw the general aviation apron and the airport's old control tower.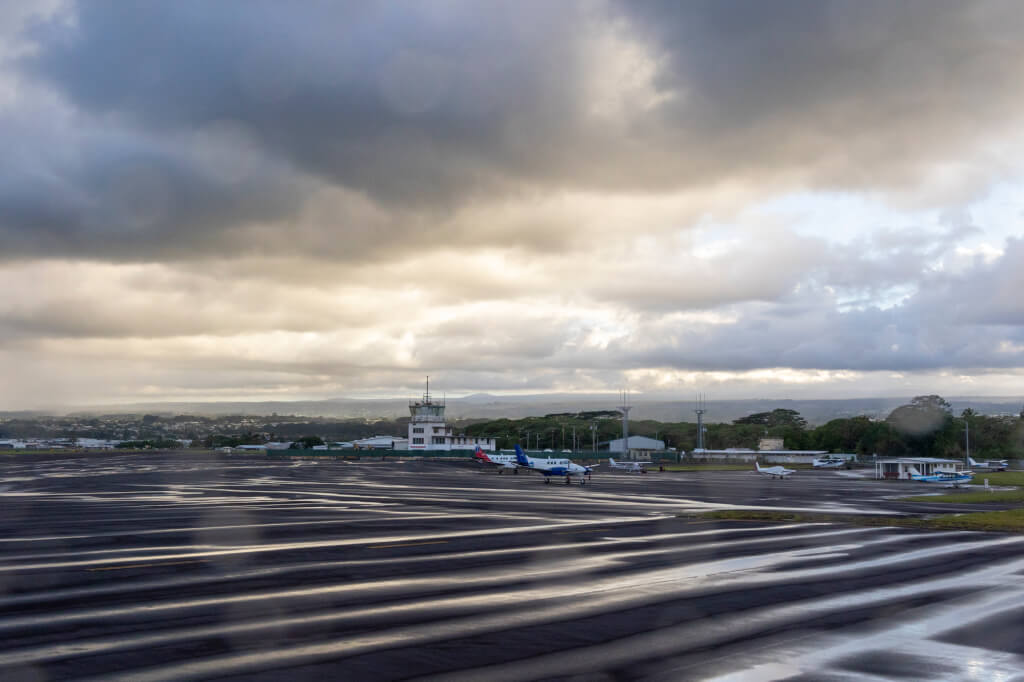 After a nine-minute taxi, we made it to runway 8 and were immediately cleared for departure. As is typical, we rocketed off in an easterly direction away from downtown Hilo.
Once we were out over the ocean, we turned north and flew along the Hamakua Coast.
Eventually, Mauna Kea and Mauna Loa came into view – gorgeous!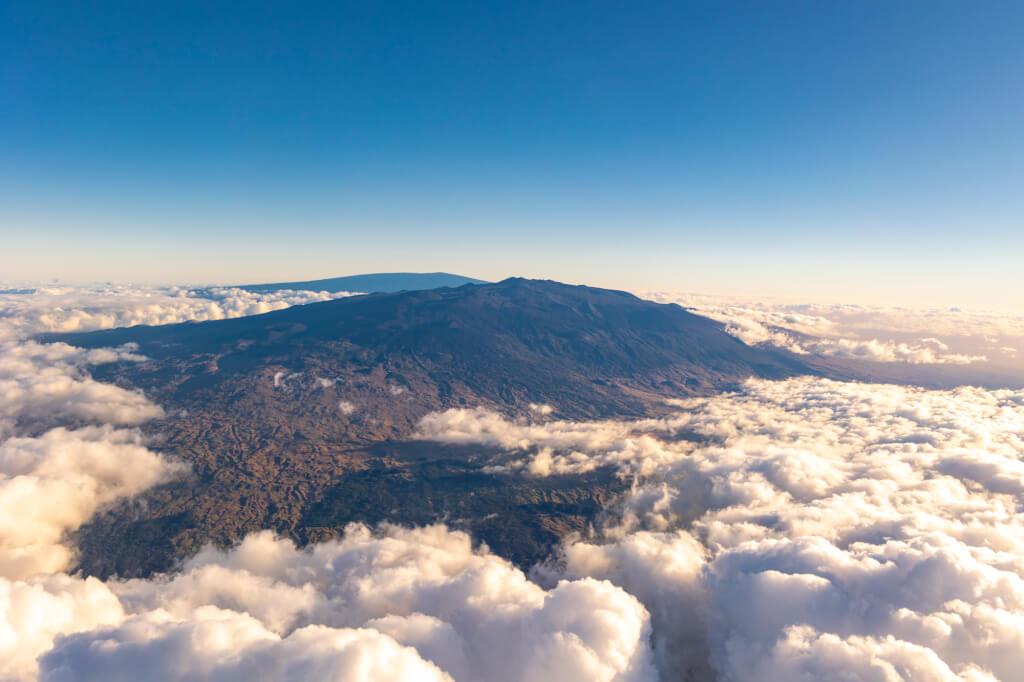 Zooming in, I could even see the observatories at the summit.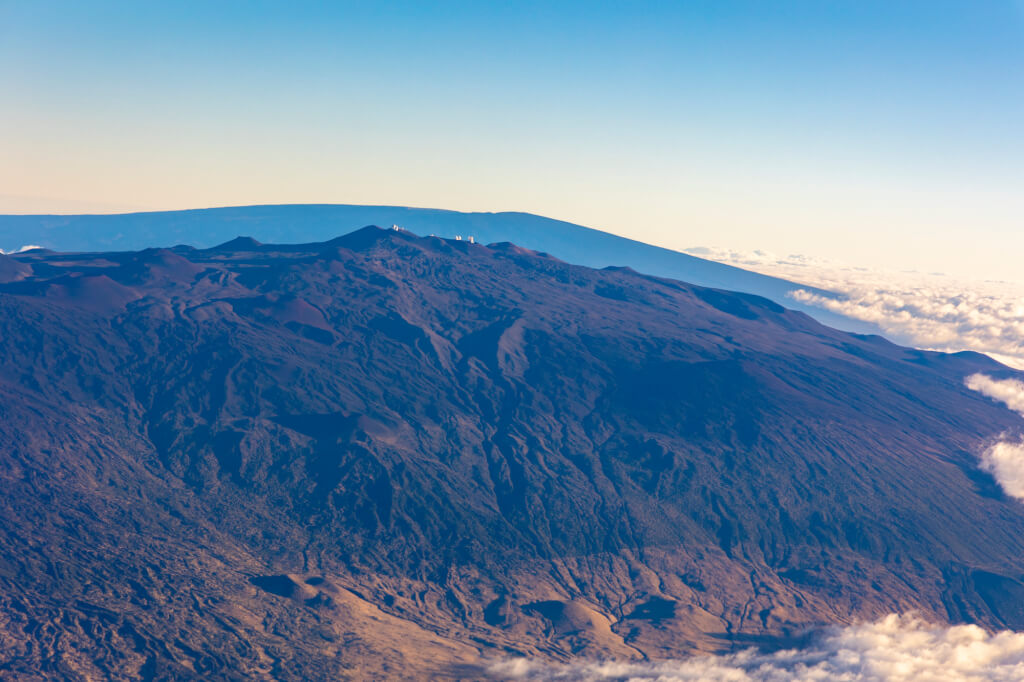 As we flew past Hawi, the Kohala coast also came into view.
Thanks to our seats on the port side, the rest of our flight had views of just the ocean and clouds. If you sat on the starboard side of the aircraft, you'd be able to see Maui, Lanai, Molokai, and Oahu as we flew by. That would've been a nice distraction since the angry child sitting behind me kept pulling and pushing my seat while numerous other children spent the whole flight screaming. That said, I wouldn't trade the above views of the Big Island for views of the other islands!
On this day, Southwest 1400 Hilo to Honolulu attained a maximum altitude of 26,000 feet, which we held for several minutes before beginning our descent. We were also served snack mix and soft drinks, though I didn't get any photos since the cabin was quite dark inside.
Southwest 1400 Hilo to Honolulu – Arrival
Just 19 minutes after we began our takeoff roll, we began our descent. It was around this time we flew into some very mild chop. Per the usual, we flew just off Oahu's south coast all the way out to Ko Olina, where we pulled a u-turn and flew back towards Honolulu. How's this sunset view of Campbell Industrial Park and Kapolei?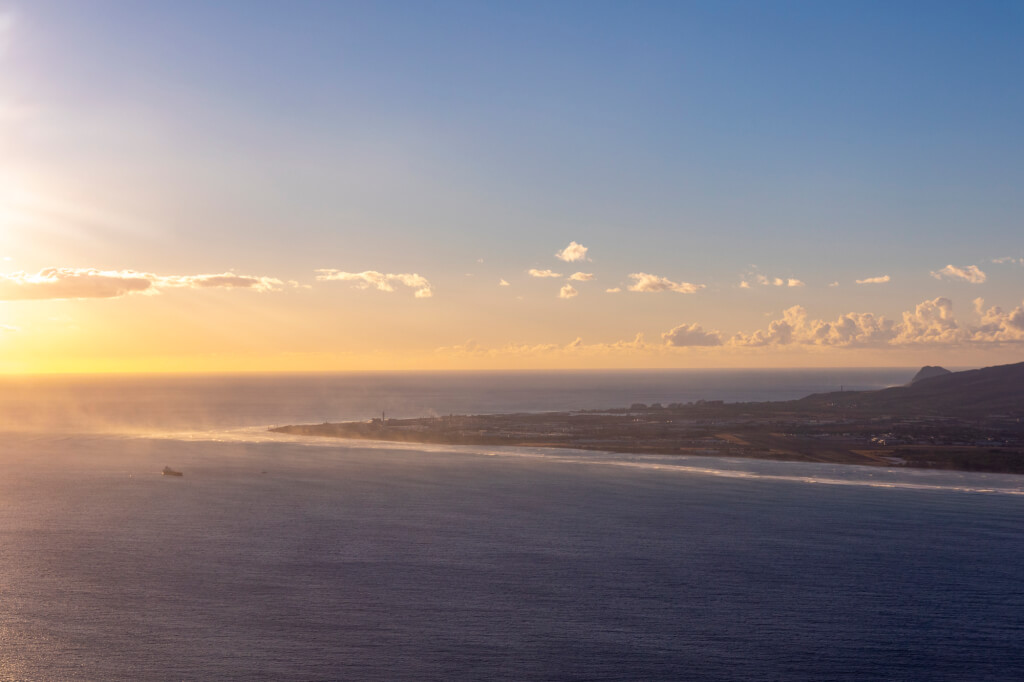 At 6:23 pm, we began our final descent into Honolulu. Oh, how I love the golden hour shots of my home island this flight provided!
Soon enough, we made our way over the Reef Runway (8R) before finally touching down on runway 22L at 6:30 pm.
Surprisingly, our taxi to our gate took just six minutes. How on earth did it take us less time to get to our gate than in Honolulu than it took to get to the runway in Hilo? Especially since there was virtually no other traffic in Hilo!
We pulled into our gate four minutes ahead of our 6:40 pm scheduled arrival time, and we were off the plane just a few minutes later.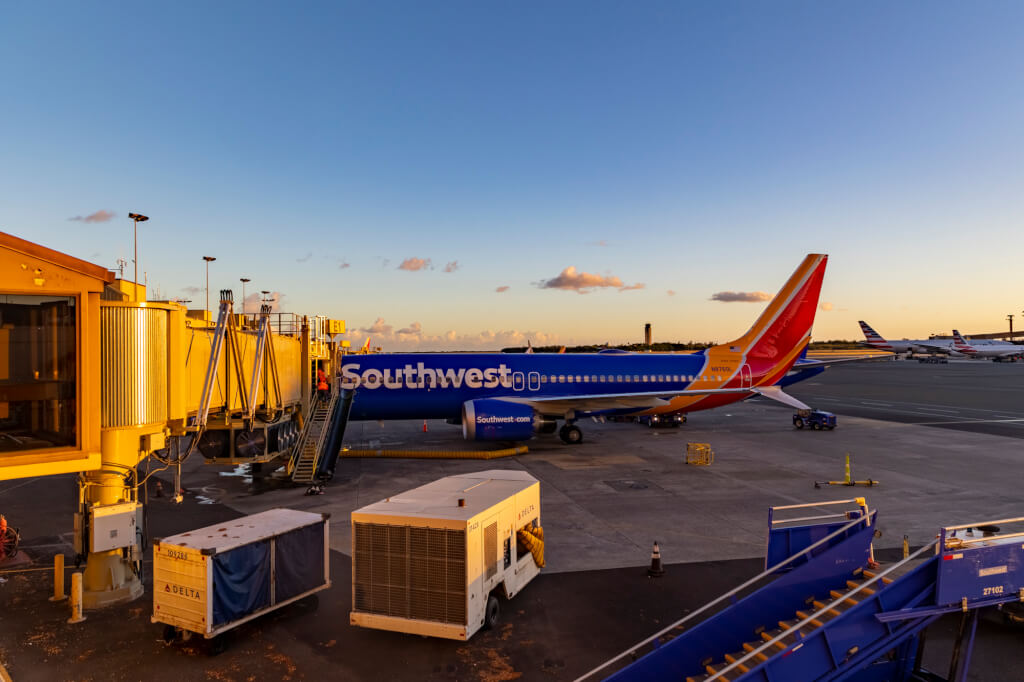 Our baggage carousel for this flight was 20, which is a bit of a walk from our arrival gate, E-1. No matter, this being Southwest, your bags don't exactly come out quickly. This time around wasn't that bad, though, as we got our bags 27 minutes after the door opened.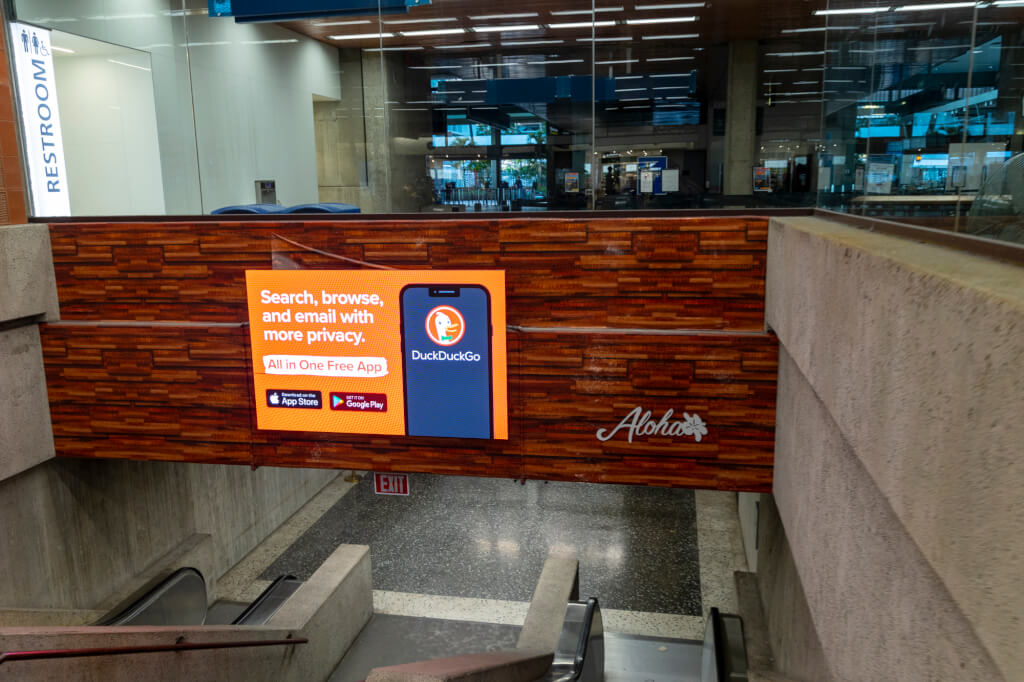 Final Thoughts
Despite being 100% full and despite the screaming kids, Southwest 1400 Honolulu to Hilo was a far better experience than our flight from Kona to Honolulu. The views out the window are better, but the airport facilities are the real key here. Sure, when you're queueing to board, things can get a bit uncomfortable. However, that's far better than the sweltering heat and blazing sunlight you have to deal with in Kona.
That said, I don't know what was up with this flight, but people just didn't know how to behave. There were even some that were complaining about their boarding group while actively trying to sneak into another. Hey, if you want to board earlier, check in exactly 24 hours before departure or pay for the privilege. Don't be a jerk.
Despite all this – it was a holiday weekend, after all – I think I'll always fly in and out of Hilo when visiting the Big Island moving forward. I just hope Southwest can take United's air-conditioned gate when they cease operations in Hilo early next year.
Big Island 2022 Trip Report