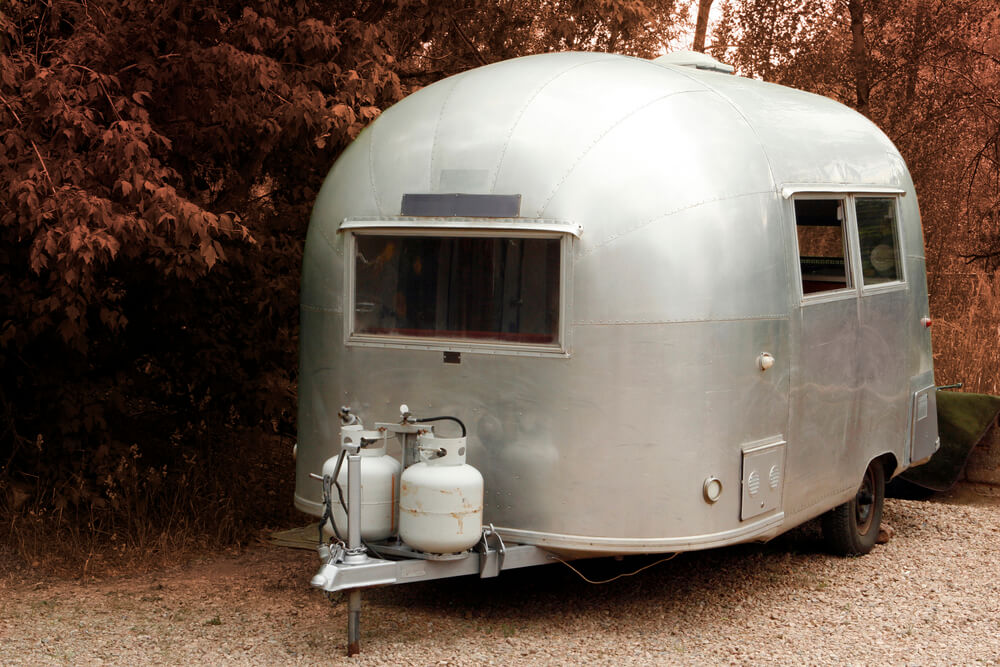 All of our reviews are based on exhaustive research, industry experience and whenever possible, hands-on testing. When you make a purchase using one of our chosen links we'll a small percentage of the proceeds. This supports the site and keeps Jeffsetter running. You can read more here.
There's so much to RVs that operates unnoticed, without much need for maintenance or updating. Your RV's propane regulator is one of these things, taking care of your rig and propane supply with little trouble.
But what if your RV's propane regulator needs replacing?
How can you tell when this important piece of equipment needs maintenance, and what are some of the best propane regulators on the market in case yours needs replacing?
And what does a propane regulator even do!? There's a lot to learn about your RV's propane regulator, and that's what I'm here for.
Let's take a look at everything regulator-related, as well as find your perfect match from a list of top-rated products!
But if you want to skip ahead and check out my favorite picks you see the list here:
Best Overall
Automatically changes over your tanks
High BTUs
Affordable
Best Dual Tank Regulator
Automatic dual tank regulator
Easy to install
Budget-friendly
Best Single Tank Regulator
Budget-friendly
Easy to install
Higher BTUs than others
What Does A Propane Regulator Do?
You may be wondering what exactly a propane regulator does. A propane regulator is an important piece of RV technology, in charge of keeping your propane lines properly pressurized so that all of your RV appliances get a steady amount of propane when needed.
So most of what a propane regulator does happens behind the scenes, and you shouldn't have a thing to worry about should your regulator be functioning properly. However, having a faulty regulator can be dangerous for the life of your propane system as well as the life of your rig.
Propane regulators regulate pressure in your propane lines, and should you have a faulty regulator, you will notice either too little or too much propane activating in your various appliances. Both too little or too much pressure can present a danger to your rig and propane system. But more on that soon!
What Does Two-Stage Mean When It Comes to Propane?
You'll begin to see a lot of new and fun phrases in this article, such as BTUs, PSI, and two-stage. While BTUs are important for figuring out how intense a regulator you need, PSI refers to the initial pressure found in your propane tank as well as the pressure needed to adequately fuel your propane appliances. But are these numbers different?
In fact, they are. Which is where the phrase two-stage propane regulators come in. All RV propane regulators should be two-stage regulators, or else you're asking for trouble. Essentially, propane gas needs to go through a two step or two stage process in order to be harnessed for our RV appliances.
Using the pressure of propane straight from the tank is often too much for our propane system to handle. It must be reduced or lowered to a more tolerable and even pressure, so that we can maintain a consistent level of propane gas throughout our RV's propane system. This may sound a bit confusing, but don't worry; you'll get it!
This two-stage regulator is similar to any RV water pressure products you may have seen on the market. These pressure controllers are necessary in order to protect your RV's delicate systems from any sort of burst pipe or unruly propane supply! This is why I have only included two-stage regulators in this article. It is dangerous to have a single-stage regulator on your RV, as the pressure is not nearly as controlled as found in a two-stage.
Single stage regulators may be ideal for your simplified camp stove or backyard grill, but ultimately these single stage regulators can't handle your RV's more complicated systems. You will either end up with a weak level of propane or a much too high level of propane. Many would argue a dangerous amount of propane!
Many two-stage regulators are not adjustable, which means that you won't have control over the amount of pressure going into your RV's systems. However, this is usually not an issue and would only be an issue if your propane regulator is broken, or if you have a rig that needs a large amount of pressure normally not found in standardly set regulators.
Some two-stage propane regulators are adjustable, but very few. If you think your rig is tricky (we all have our secret hacks!) keeping an eye out for an adjustable option may be smart for you.
What Are the Different Types of Propane Regulators?
Just like RVs, not all propane regulators are created equally. There are different types, based on different needs. This will hopefully give you some idea of what propane regulator you need, based on the type of rig you have. Here are the main types of propane regulators on the market today.
Automatic Dual Tank Regulator
If you own most any RV with two propane tanks side by side, chances are you'll need to shop around for an automatic dual tank regulator. This piece of RV technology is great, because it allows you to have both of your propane tanks hooked up at the same time and your regulator will automatically switch to your second tank should the first one run out.
Why might this be important? Should you be taking a shower or washing the dishes, the last thing you need is for the propane to run out and force you to go outside and switch your tanks. This is even more important should it be the middle of the night and you need propane to keep your rig warm!
These regulators are found on many travel trailers and RVs, and are identifiable by their two pigtails or hoses on either side of the regulator mechanism. Having an automatic system that can monitor your propane levels and automatically switch over is handy, and the way that most RVs have gone.
Manual Dual Tank Regulator
Seeing double? That's because this regulator installs and operates similarly to the automatic dual tank regulator already mentioned, save for one key feature: the automatic part. This regulator is meant to be used with two propane tanks, but it is incapable of switching tanks when the first tank runs out.
It's still very easy to operate, and can be found on many older RVs or slightly less luxury ones. My vintage rig can have two tanks hooked up to it (a necessity for full-timers!), but I have to go outside and turn a dial when one tank runs out. Not the end of the world, certainly, but can be inconvenient from time to time.
If you have the budget, I recommend going for the automatic dual tank regulator over the manual. However, these manual regulators are often budget friendly and very easy to operate. It's all up to you, of course! Most propane regulators are automatic at this point in time, so that you don't have to worry about exiting your rig when you need heat in the middle of the night. Convenient, right?
Single Tank Regulator
If you have a teardrop or small RV, you may have a single propane tank regulator hooked up to your rig. You may also have a single tank regulator should your propane tanks be separated on your rig, found on either side or toward the front and rear.
These single tank regulators operate the same as your dual tank regulators, except there's no dial or switching involved. It is only responsible for regulating one tank, so there's even less to worry about there. However, should both of your single tank regulators break at the same time, it does mean double the installation work!
These regulators are fairly simple, but do still involve an intricate pressurizing system. These regulators will keep your propane system properly pressurized, whether it be one tank or two! It should be fairly obvious if you need a dual tank or single tank regulator, as this just refers to the number of pigtails or propane lines present.
What Should I Look For in a New Propane Regulator?
While propane regulators are fairly easy to install, you want to make sure you get the right one to begin with! There are a lot of factors to look for on this necessary piece of RV equipment. Let's take a look at what you should be keeping an eye out for.
Material
What your propane regulator is made out of matters, as these pieces of equipment can be built to last. Looking for regulators that are made of stainless steel is your best bet for a long lasting regulator. Aluminum is often cheaper and will do for some time, but not as long as stainless steel.
Propane regulators are also made of brass or zinc fittings and fasteners. You shouldn't have to worry too much about this aspect of the regulator, but keeping an eye out for regulators that don't rust or corrode is always a good idea.
Brass fittings often attach more securely than other materials, and brass is commonly used in propane systems. While there will be many regulators that boast a long lifetime, a propane regulator is usually only meant to last 10-15 years. However, choosing better materials won't hurt the overall life of your regulator, that's for sure!
Dual Tank or Single Tank
While this may be an obvious answer to you and your rig, there is something to consider when it comes to choosing a dual tank or a single tank regulator. For example, if you own a small teardrop or travel trailer that may not have many propane appliances inside, a single tank regulator may be a good fit for you!
Dual tank regulators are most common for larger RVs and travel trailers, given how much propane is needed to fuel your RV's various systems. Many rigs use propane for heating, cooking, water heating, and more. It is smart to install a dual tank regulator if you know your propane usage is high.
Often, it is recommended that you stick with whatever type of regulator your rig started with. I can't help but agree, especially if you are replacing the regulator yourself. Your propane system is nothing to mess with, so I wouldn't recommend making too many big changes from your existing propane regulator.
Easy Installation
This is something to consider if you plan to replace your propane regulator yourself. This is a totally achievable goal for many RVers, especially you DIY-ers out there! Why not make it easy on yourself and look for regulators that are easy to install?
The ease of installation will unfortunately depend on where your propane tanks are located. Some RVs have their propane systems on the tongue, others have them underneath the rig or in a storage compartment. It is important to get a new propane regulator that fits where your old one is.
You should also get a propane regulator that fits your current propane tanks, unless you plan to buy new tanks with different fittings. Some RVs have vertical propane tanks; others are horizontal and stored differently. Getting a regulator that matches your current setup will ensure an easier installation.
Making sure you have all of the necessary components and tools will also ensure an easy install. You'll likely need a wrench sized to fit your propane fasteners, as well as properly sized hoses that reach from the regulator to your propane tanks. Your nozzles and other gadgets should also be similar to whatever your propane regulator was before.
All this to say: if you aren't building a propane system from scratch (I don't recommend doing this!), use your existing propane regulator as a guide to what new propane regulator you should buy. The more similar, the better, and it will make the entire installation process easier!
Capacity/BTUs
Propane regulators do exactly what they sound like they do: regulate the amount of propane going into your RV. This regulation is important, and having a regulator that works properly ensures everyone's safety! Because a regulator is monitoring your propane's BTUs and overall capacity.
Finding a regulator with the proper BTUs for your needs is vital. It's all about making sure your propane has been properly pressurized to both not overload your appliances, but also allow for a steady, even flow of the gas to all of your RV accessories.
Starting off with a regulator that supplies at least 100,000 BTUs of propane per hour is an excellent place to begin. You should get in touch with your RV manufacturer or the manufacturer of your current propane regulator should you have any questions or concerns.
If you have a small rig, this level of BTUs is possibly enough, but getting a regulator with more isn't harmful either. If you own a large rig, you'll no doubt need more BTUs to supply propane to your various RV's appliances and systems.
This may be confusing, and difficult to figure out without knowing what your existing propane regulator's capacity is, but unless you have a small rig that only uses propane for one or two accessories, the bigger the better. If you need propane for your furnace, hot water heater, stove, and more, go for more than 100,000 BTUs per hour!
Ease of Use
How easy are propane regulators to use? Thankfully, you shouldn't have to worry about this very often. However, there are some cool perks and features to more expensive propane regulators, such as automatic secondary tank detection.
If you're looking to set up camp, open your full propane tanks, and not think about them for the rest of the trip, you should keep an eye out for automatic regulators. These are designed to pull propane from one tank and automatically switch to pull propane from a second tank once the first one runs out.
This means that you'll never have to turn a dial, move your tanks, do anything once you set up! However, many dual tank regulators have very simple operations as well; they just aren't automatic. It's up to you in terms of an easy to operate propane regulator. It usually just boils down to cost.
Cover or Coverless
While you may find some propane regulators without covers, you'll need to purchase a cover separately if your tanks are stored outside of your rig. A propane regulator cover is a small but necessary device, as moisture or other elements can damage your regulator.
If you have propane tanks and regulators stored inside a storage cubby or elsewhere, you can get away with not having your regulator covered. However, even regulators found beneath a rig should have a cover, given the possibility of being in contact with water.
It's an important consideration when you are shopping for propane regulators. A cover is a necessity, even if you find a regulator without a cover. Keeping out water and other harmful substances is the only way to extend the life of your regulator!
Cost
Lastly for your consideration: the cost of the regulator. This can be tricky for those of you on a budget, but thankfully most regulators are affordable. There are very few propane regulators on the market for more than $100, and the most budget friendly regulators will be between $20-$40.
While it may seem like a good time to save a few bucks (I know how expensive RVing can get!) I don't recommend skimping on this key piece of RV equipment. Your propane regulator is a necessary and life saving device. If you find a regulator that matches your old one or has all sorts of bells and whistles, go for it.
Choosing a well-made propane regulator may seem difficult, especially given how many there are on the market. I have found some of the most reliable options for you, and I hope it allows you the peace of mind you're looking for!
Is My Current Propane Regulator Broken?
This may seem like a scary question, but it is a necessary one to ask. Finding out if your propane regulator is broken or malfunctioning is important so that you can make the repair before you try to use your propane appliances.
Some propane regulators are more obviously in need of repair than others. For example, if you hear your propane hissing out of your regulator, you may have a faulty regulator right off the bat. If you tighten all of your fixtures and the hissing still continues, your regulator is in need of replacing.
You will also know if your regulator is struggling based on the general flow of propane in your propane based appliances. If you have a full tank of propane that seems to deplete much faster than it should, chances are your regulator is pumping out too much propane and therefore needs to be replaced immediately.
On the opposite side of malfunctioning propane regulators, if your appliances are not working as efficiently as before despite having full propane tanks, you will need to replace your regulator. Sometimes the flow can be lower than usual because of a potential leak in your lines, but most likely your regulator is malfunctioning.
An orange or yellow flame is a telltale sign that something is funky with your propane regulator. If your propane tanks are full and you still notice a weak, yellow flame coming through your RV's stove or pilot lights, your regulator most likely needs replacing.
If you smell propane at any point during your regulator investigation, do close your tanks immediately and turn off any appliances utilizing this dangerous gas. If you are unsure if your regulator is malfunctioning, you can always take your RV to a repair shop.
I always recommend utilizing a professional when dealing with your RV's propane system. While the system itself may not be very complicated, propane gas is not something to take lightly. It is a dangerous and volatile gas, so if you are nervous about fixing your regulator, don't hesitate to seek help!
How Do I Replace My Propane Regulator?
There are two ways to replace your RV's propane regulator: hiring a professional RV repair shop to do it, or doing it yourself. Utilizing a professional is a great idea, though it will be more expensive. If you are planning on replacing your propane regulator yourself, it can be easier than you think.
Much like we discussed in the "what to consider" category of this article, you'll need to gather all of your tools and equipment before getting started. It is also important to have purchased a regulator that suits your needs and your style of RV, but I trust you to do that after looking over all the products I've gathered for you!
Replacing your regulator can be a bit complicated, but nothing you can't master after some helpful youtube tutorials. Here's a brief step by step guide I put together, as I had to replace my travel trailer's propane regulator recently!
Close your propane tanks and ensure your propane systems are all off, except for a burner on the stove. You're going to want your lines clear of propane to accomplish this job, so light a burner and let it flow out. Make sure you turn the burner off before you get to work.

Remove your current propane regulator. While everyone's regulator will be slightly different, there should be a main nut that can be twisted so that you can remove your old regulator.

Remove your old pigtails, should you be replacing them. More often than not, they are a smart thing to replace and should come off with the main regulator. If not, they should also be fairly simple to remove and replace!

Re-tape everything. Propane gas line tape is necessary when it comes to replacing your propane regulator. It's a special yellow tape that is available at all hardware stores. The old gas line tape should be removed from your RV and you should re-tape everything that connects to your propane system. This tape ensures a tighter connection and is less likely to allow propane gas to leak from your newly installed lines.

Install your new regulator. This should be fairly self-explanatory if you were paying attention to the old regulator you removed. The new one should install along the same lines, and make sure to use plenty of that yellow gas line tape! Tighten it thoroughly, using two wrenches for extra security.

Hook up your propane tanks. Your new pigtails should attach to your tanks with ease, and it's important to test your propane lines before you assume your regulator is good to go. Open up your tanks, and listen for any consistent hissing. You can also use dish soap and water to check your propane lines for leaks, as the propane will create bubbles where you've placed your soap and water solution.
Again, do seek professional assistance if you feel nervous about making this installation yourself. It's totally okay to want this upgrade performed accurately and safely, as your rig's propane system is delicate and dangerous. It's a fairly easy upgrade to make for the average person, but I do understand anyone's caution when it comes to propane regulators!
How Do I Calculate How Many BTUs I Need?
This is a tricky question to answer, as it truly depends on your BTU usage. Calculating your BTU usage can be done as complicated as you'd like, but if you're just shopping around for a new regulator, I would start with how many BTUs your current regulator is rated at.
Hopefully you can calculate this with relative ease by reaching out to your current regulator's manufacturer, but this may not always be an option. I had no idea what the BTUs were on my vintage propane regulator, nor did I want to stick around and find out! However, I knew I really only planned to use my propane for cooking.
If you have a larger RV or fifth wheel, or just so happen to know that you will be using a lot of propane at one time, it is recommended that you find a regulator that can handle at least 200,000 BTUs. However, this amount will not be necessary for everyone. Getting a regulator that advertises at least 150,000 BTUs is a great place to start! If you find that you need more, you can always replace it again.
How Can I Maintain My Propane Regulator?
Maintaining your regulator isn't very difficult. There are a few tips and tricks for extending the life of your regulator and propane system, listed below!
Cover your regulator. Most regulators will have a plastic cover of some sort, but if they don't, purchase a cover separately. Most RV owners will consider a propane regulator cover a necessity, not an optional piece of equipment. This helps your regulator from getting damaged by the elements!

Keep your propane lines clear. Just like your gutters or many systems in your car, your RV's propane system and propane regulator can only perform at top notch if you also maintain the propane lines. Spiders, dirt, and other things can clog your propane lines, leading to a less efficient regulator.

Cover your propane tanks. While your RV may have storage capabilities for your propane tanks, having a separate cover for them isn't always a bad idea. These tanks can easily rust and grow damaged if left out in the elements. Plus, your propane tanks should be updated every decade or so!

Plan to replace your regulator before it breaks. To ensure a healthy regulator and propane system, it is recommended that you replace your propane regulator every 10-15 years. This ensures the safety of your rig and family, as well as an efficiently working regulator!
The Best Propane Regulators for Your RV
Feeling confident in your propane regulator needs and wants? Here are some of the best propane regulators on the market so that you can make the best choice for your RV!
Best Overall: Flame King (KT12ACR6a) 2-Stage Auto Changeover LP Propane Gas Regulator
Best Overall
Automatically changes over your tanks
High BTUs
Affordable
If you're looking for a dual tank propane regulator with automatic tank changeover, look no further than this regulator by Flame King. This auto-changeover propane regulator allows you to hook up 2 Propane tanks, and then the regulator automatically switches over to the second tank once the first one runs out (and vice versa). There's a reason why it's our top pick- and thousands of reviewers' top pick too!
The tank indicator changes color to let you know when a tank has been depleted and needs to be refilled. The inlet is a 1/4″ inverted flare and the outlet is a 3/8″ female, which means it hooks up to most existing RV propane lines. Also included are 2 of the 12″ pigtails to connect the regulator to the propane tank or propane supply.
You can buy this product with or without the pigtails, but I always advise replacing the whole system should you be planning on replacing your regulator in the first place. While some reviews mention and question the overall longevity of this regulator, there's no doubt that it suits a great majority of customers and could very well suit you too.
An added bonus: Flame King is a reliable and helpful company, capable of providing customer service and answering manufacturer questions. Plus this regulator has about 190,000 BTUs, which means it should suit a wide variety of RVs with ease!
You can check out the latest price and read more reviews on Amazon by clicking here.
Best Dual Tank Regulator: Marshall Excelsior MEGR-253 2-Stage Auto Regulator
Best Dual Tank Regulator
Automatic dual tank regulator
Easy to install
Budget-friendly
Looking for a dual tank regulator that can handle a large amount of BTUs? Not only is this Marshall Excelsior regulator automatic, but it can also provide propane to all of your appliances and more. Some reviewers mention this little regulator as having no issues with handling their stove, oven, and on demand hot water heater!
This regulator has a solid steel body construction, made to withstand the elements. It features an easy to read green indicator which changes to red when the service cylinder needs to be refilled. The MEGR-253 and MEGR-253H Series regulators meet UL, RVIA and NFPA requirements, which means you have further peace of mind that this is a quality product.
The drawbacks of this regulator are small, but you will need to keep in mind that it doesn't come with pigtail connectors. Reviews also mention that this regulator does not come with the screws needed to mount the product. A bit of an oversight, and it could be a deal breaker for some of you. However, it should be an easy fix if you have a hardware store nearby!
See more reviews and check the latest price on Amazon by clicking here.
Best Single Tank Regulator: Flame King 2 Stage Propane LP Horizontal Super Compact Regulator
Best Single Tank Regulator
Budget-friendly
Easy to install
Higher BTUs than others
If you've been waiting for a single tank regulator that suits your needs, you might find your perfect fit in this Flame King propane regulator. It ensures a smooth, leak free propane connection with a POL valve connection and Flame King's reliable name in the propane manufacturing game.
Popular with RVs, propane heaters, generators, and many other propane appliances, this two stage regulator is a must-need connection for heavy duty propane use. This regulator with POL valve connection allows you to control your propane to match the pressure required for specific propane devices. While you will most likely only be using it with your RV, it definitely has enough BTUs to do the trick: 160,000 to be exact!
Dealing with the pressure released from the first stage, the second stage regulator will further control the pressure to safely meet the propane pressure and supply needed for the propane appliance in use. This means you can feel safe and secure using this product! While it may need a cover to last a long time, it's certainly budget friendly and will get the job done.
You can check out the latest price and read more reviews on Amazon by clicking here.
Best on a Budget: Only Fire Vertical Two Stage Propane Regulator
Best on a Budget
Budget-friendly
Solid brass construction
Easy to install
If you need a single tank propane regulator on a budget, check out this solid piece of equipment from only fire, a relatively unknown brand to me. I can't attest to their customer service or warranty options, but this regulator may be built to last beyond what you'd expect. Especially from an affordable product!
Built from solid brass, this regulator is made to handle around 160,000 BTUs an hour, much like its Flame King predecessor. This solid brass construction allows for a more durable and seamless connection to your propane tanks, which means that you'll have to worry less about leaks.
This propane regulator is meant to be installed vertically, so keep that in mind before you purchase. The vent needs to be properly placed to ensure a safe and long lasting installation. However, most customers report little to no issues with this product, and it's even better that it's affordable to any budget!
Read more reviews and check the latest price on Amazon by clicking here.
Best for Large RVs: Camco Propane Double-Stage Auto-Changeover Regulator
Best for Large RVs
High BTUs
Easy to install
Automatically changes from one tank to the other
The Camco Propane Double-Stage Auto-Changeover Regulator is for RVs with dual propane tank hookups. It maintains a constant gas pressure and automatically changes from the empty tank to the full one, much like most dual tank regulators on this list. It allows for the removal of the empty cylinder for refill without interrupting the propane supply. The inlet is a 1/4″ SAE inverted flare and the outlet is a 3/8″ NPT female.
This automatic propane regulator is great for even more reasons. It can maintain a whopping 210,000 BTUs which means it is perfect for larger rigs with high demands for propane. If you are hoping to keep your rig heated through the night, you can keep your worries at bay with this propane regulator.
This regulator even comes with little covers where it counts: on its necessary dials and components. Plus Camco has amazing customer service and has been a huge name in the RV game since the beginning. They can no doubt help you with your regulator should something go wrong.
Read more reviews and check today's price on Amazon by clicking here.
Best for Small RVs: Camco 59333 Horizontal Two Stage Propane Regulator
Best for Small RVs
Camco is a reliable brand
Good amount of BTUs
Easy to install
Did I already mention how great Camco is? You can't throw a rock without hitting a Camco product in the RV world, and it even extends to propane regulators! This single tank propane regulator is just the little brother of the regulator we just described, which means it is backed by Camco's excellent knowledge and customer service as well as quality of their product.
Camco's Horizontal Two Stage Propane Regulator has integral first and second stages that ensure smoother, more consistent flow of gas to all appliances. Its inlet is a female POL tank connection and the outlet is a 3/8″ female NPT. The outlet pressure is 11″WC and has a 160,000 BTU/hr capacity. Use Camco's 59843 20″ Pigtail Propane hose Connectors – ACME x 1/4″ male NPT to connect to a 20 lb or 30 lb LP tank with ACME threads.
While the pigtails are not included, this little regulator has a high BTU capacity as well as a convenient horizontal installation positioning. It also has plastic covers over the dials. While one of the fixtures is also plastic, there aren't too many reviewers that mention the sturdiness of the product overall.
You can click here to check out today's price on Amazon.
Best Regulator with a Cover: JR Products 07-30385 Low Pressure Two-Stage LP Gas Regulator and JR Products 07-30305 Horizontal Regulator Cover
Best Regulator with a Cover
Specially designed plastic cover (sold separately)
Easy to install
Sturdy metal construction
Looking for a regulator with a cover that even comes in a pack of five so that you can replace it regularly? Check out this reliable regulator from JR Products. This little product combines both a high pressure first stage and a low pressure second stage regulator into one unit. Ideally designed for RV applications, these regulators ensure a smooth and continuous flow of gas to all appliances.
This regulator is a direct factory replacement for some travel van propane systems, which means you may be excited to buy an exact replica of your old regulator! This single tank option may not come with pigtails or mounting hardware, but it installs with ease. It installs horizontally too, so make sure that works with your existing system.
The cover is a perfect fit, built exactly for this brand and model of regulator. It will most likely not fit many other regulators on this list, so don't plan on purchasing the cover for another brand. However, I can't recommend enough how great it is to purchase a regulator and a cover that fits like a glove!
You can read more reviews and check the latest price on Amazon by clicking here.
Most BTUs: Fairview GR-9984 High Capacity RV Camper LP Propane Automatic Changeover Regulator
Most BTUs
Highest BTUs on this list
Automatic dual tank regulator
Sturdy and heavy duty construction
Have you been concerned about your overall BTU usage while looking at the numbers on this list of regulators? If you know you have high demands and hope to have them filled by one regulator, you'll need to consider purchasing this Fairview high capacity regulator before considering any others!
You're here for a product with the highest BTUs, right? Well, this little guy can handle up to 345,000 an hour, no problem! It's sturdy steel construction, and it has an included gas pressure adjustment as well as a pressure tap, so that you can relieve any unnecessary pressure whenever you need to. This is a sturdy regulator too, though it may need some special mounting hardware; some reviewers mention struggling with this installation.
The auto changeover propane regulator allows you to hook up two propane tanks and the regulator automatically switches over to the second tank once the first one runs out (and vice versa). The indicator changes color to let you know when a tank has been depleted and needs to be refilled. The inlet is a 1/4″ SAE inverted flare and the outlet is a 3/8″ NPT female pipe thread.
You can see the latest price on Amazon by clicking here.
Easiest for Existing Regulator Replacement: Mr. Heater Auto Changeover 2 Stage Regulator
Pros
Best replacement for existing regulators

High BTUs

Sturdy construction

Comes with hardware and cover bracket
Cons
Needs additional pigtail purchase
Sometimes it's nice to just get what works. If you have a well-loved rig that needs its propane regulator replaced, you may want to consider this Mr. Heater regulator for your next purchase! This sturdy guy is recommended for replacing your old regulator as it has been reportedly easy to install, as well as often matches existing regulators in popular rigs!
This regulator utilizes a two stage auto changeover process, like many of the dual tank options on this list. The regulator provides easy change over from empty cylinder to full cylinder while providing adequate fuel to your RV or home. This guy comes complete with cover bracket and hardware, which means no additional purchases (unless you need new pigtails, of course).
It has an 11″ WC low pressure output with a maximum of 325,000 BTUs. That's a whole lot of BTUs, which means you'll have no trouble meeting the demand of all of your propane appliances! It also has a 2-1/4″ Inverted Female Flare Inlets x 3/8″ Female Pipe outlet. There is a convenient propane level indicator located on the front of the regulator. Easy to install, easy to love! You can read more about this regulator and check the latest price on Amazon by clicking here.
Conclusion
While choosing a new RV propane regulator may seem daunting, it is an important and necessary piece of equipment that needs replacing from time to time. Picking one of the high quality products from this list is a great place to start so that you can hit the road in your RV with nothing to worry about!