Last updated on January 26th, 2017 at 12:53 am
Who makes the best burger is a very touchy subject.  I'd argue that discussions surrounding the subject matter can be even more intense than those concerning politics.  And we all know how intense those discussions are now in the U.S.  But, like many of that can appreciate a good burger, I keep a mental list of my favorites.  Actually, I keep two mental lists, since it isn't always fare to compare a $10 burger with a $25+ one.  Currently, though, Shake Shack New York tops my list of best inexpensive burgers.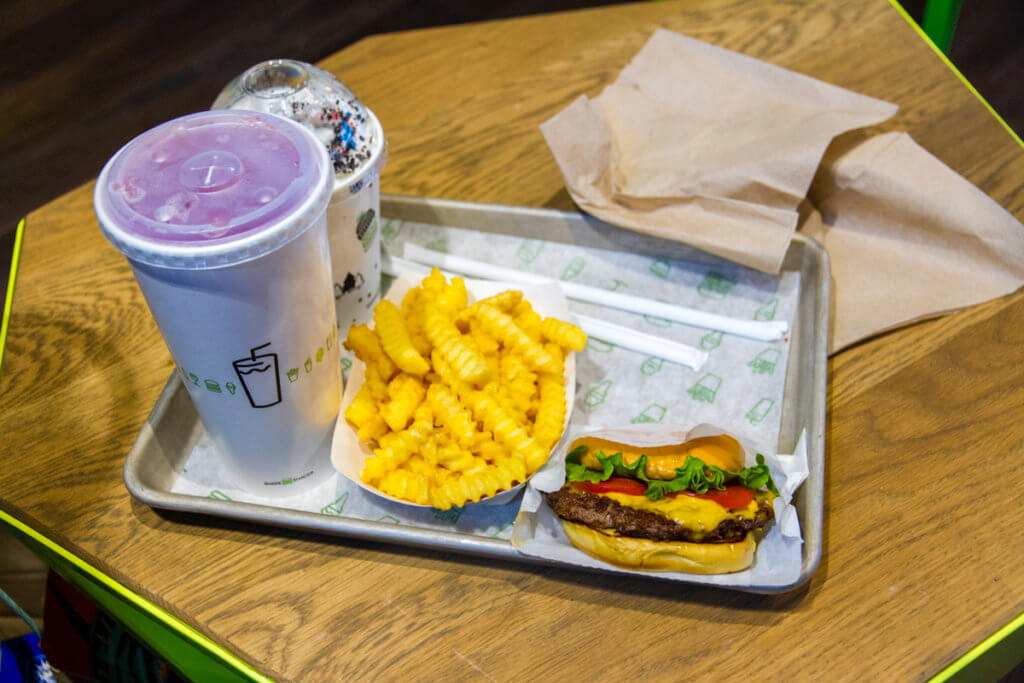 Our stop at Shake Shack in New York wasn't actually a planned one.  We stumbled up on the Fulton St. location entirely by accident as we made our way from the Financial District, up to the Brooklyn Bridge.  Yeah, it's not the original location, but good enough, right?
Service
Shake Shack operates much like any other burger joint.  You go up to the counter, order your food, and pick it up when it's ready.  The employees we did interact with were all genuinely friendly and helpful.  Despite not being a peak meal time, the Fulton Shake Shack was super busy when we visited.  So understandably, wait times were a little long, but all things considered, our order was completed in a reasonable amount of time.  Even better, Shake Shack uses pagers instead of forcing to wait around a listen for your name or number to be called.
Food
We weren't terribly hungry, so we decided to just split a burger and fries.  We went with a ShackBurger (cheeseburger, lettuce, tomato, ShackSauce) and regular fries.  The wife also got a lemonade (forget the flavor), while I got a Chocolate Peppermint (seasonal) Shake.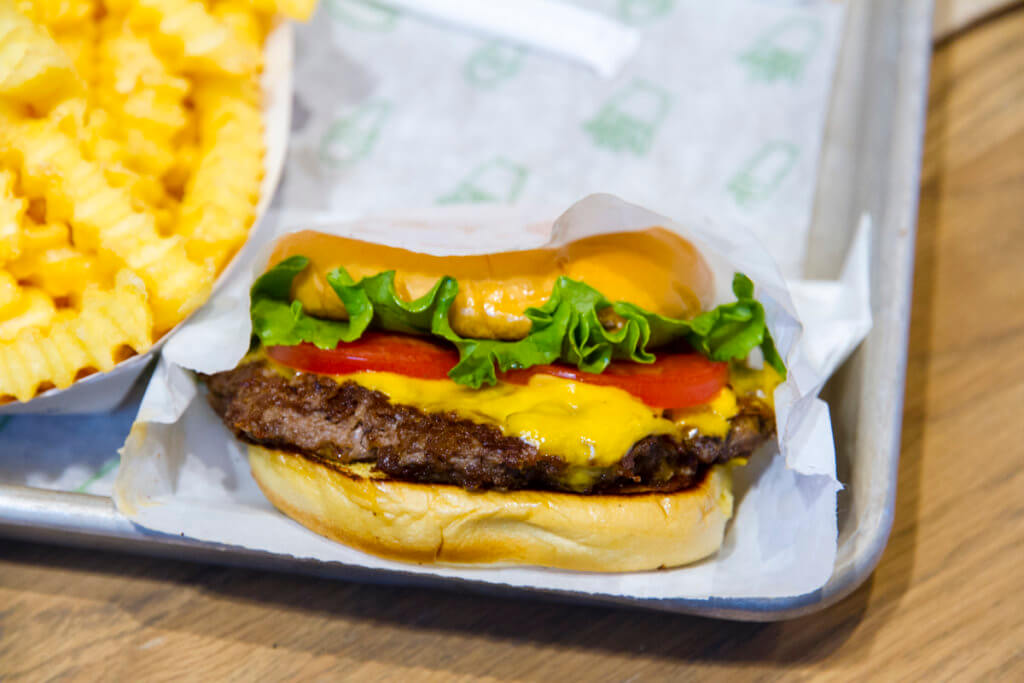 The burgers are a little on the small-ish size, so if you're hungry, definitely go for the double!  In terms of flavor, though, I think Shake Shack burgers are perfect.  The beef flavor is really great, and everything tastes fresh.  It's definitely a simple burger, so if you're the type that loves ones loaded with toppings, Shake Shack might not be for you.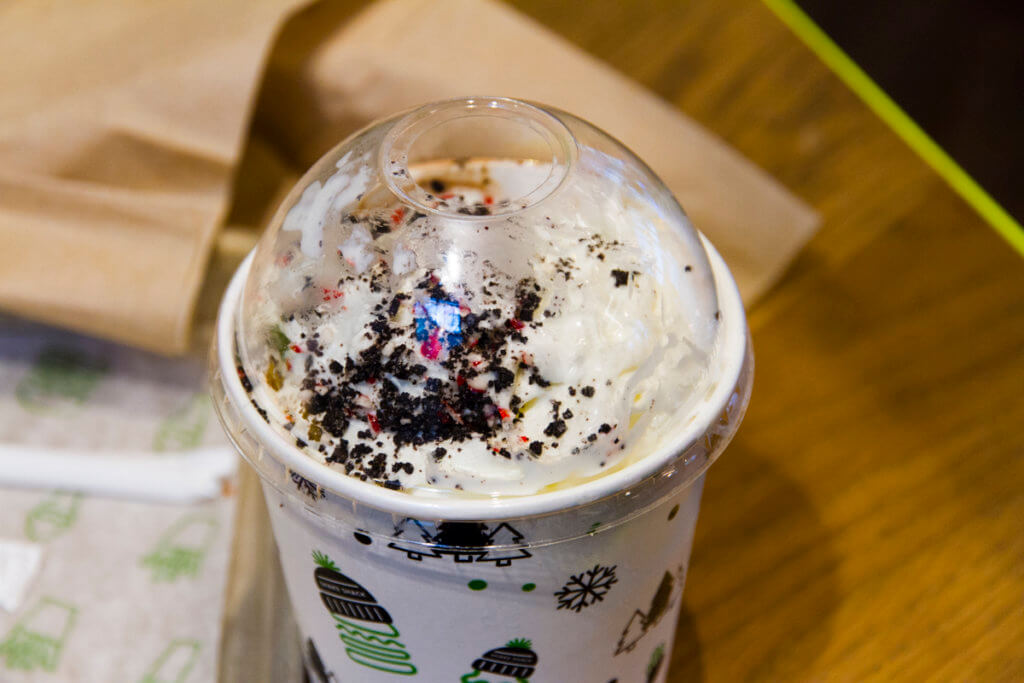 The Shakes at Shake Shack are also surprisingly good.  They're thick, but not too thick, and tastes like they're made with high-quality ice cream.  They're my favorite shakes so far, next to those from my hometown burger joint, Teddy's.
Final Thoughts
If you like a pure, honest burger, Shake Shack is definitely for your.  If you like burgers more for what goes on it, then perhaps look elsewhere.  The menu is small, so there isn't a ton of variety, nor can you really customize your burger.  But that's ok.
Now, which is better, Shake Shack or In-N-Out?  I'd have to give it to Shake Shack.  I love In-N-Out too, especially animal style burgers, but I do prefer the pure beef flavor, and simplicity of Shake Shack Burgers.  The fries and shakes are much better at Shake Shack too.  I only wish they'd open a location in Honolulu…
A Big Apple Holiday Adventure
Shake Shack