On our last night in Seattle, I made it a point to check out Taku Seattle by Top Chef finalist, Chef Shota Nakajima. Shota was one of my favorite Top Chef season 18 – Portland. So I couldn't miss a chance to try his signature restaurant. It's too bad that it didn't live up to the hype.
Shota consistently made dishes that I wanted to eat during his season of Top Chef. Having trained in Japan and being an Isei (first-generation Japanese American), I hade high hopes for an authentic experience at his restaurants. Sure, Taku Seattle is a casual karaage chicken concept, but I was still hopeful.
Taku Seattle Location
Unlike most restaurants we go to, Taku Seattle is a restaurant built around a bar. As such, you must be 21 and older to dine at the restaurants. If you or anyone in your party want are under 21 and want to dine here, you'll need to order takeout or delivery. Reservations also aren't available – it's strictly first come, first serve. With all that said, you can find Taku Seattle in Capitol Hill along East Pike Street, several blocks away from the Starbucks Reserve Roastery and right next-door to Salt & Straw.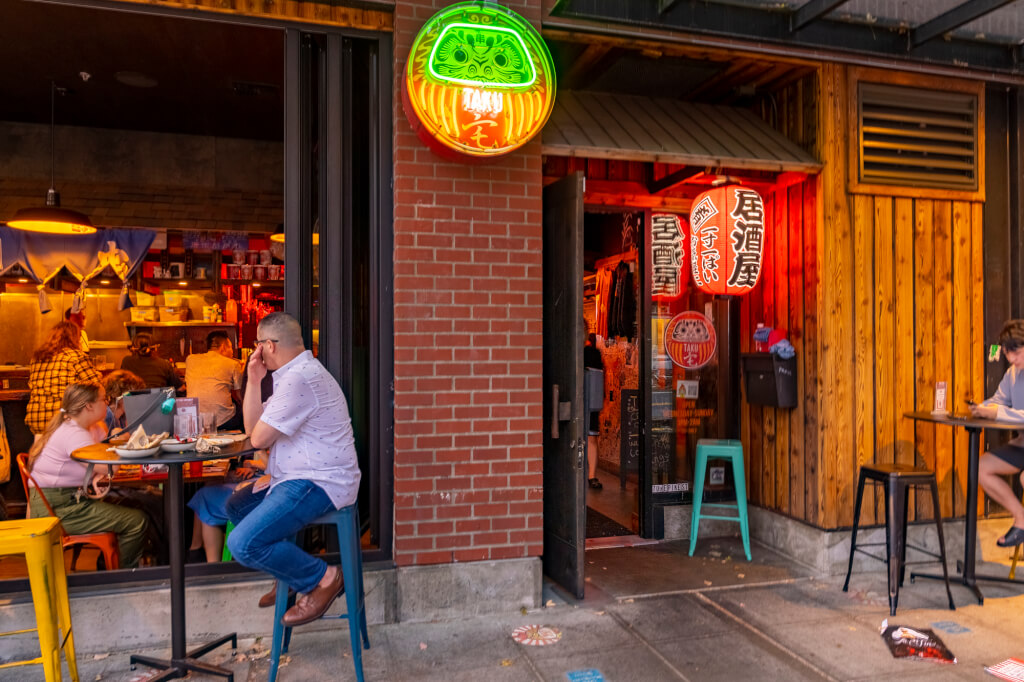 Parking here is street-only and, as is always the case in Capitol Hill, is exceedingly difficult to find. We ended up parking half a mile away and walked over in the rain. At least we could hop right over to Salt & Straw right after for dessert.
Ambiance + Service
At Taku Seattle, you can dine inside or at the few small tables outside along the sidewalk. Personally, I prefer the outdoor seats, as inside looks a bit cramped. But, despite the awning over the tables, the rain still has a tendency to hit you outside.
Taku utilizes Toasttab's online ordering system to place your orders – you don't talk to your waiter to do so. On the upside, every item has a picture, you can places additional orders after your first, and you can pay as soon as you're ready to leave. That said, while the service was good, it wasn't anywhere near as good as the restaurant we went to after with the same system – Nami Kaze.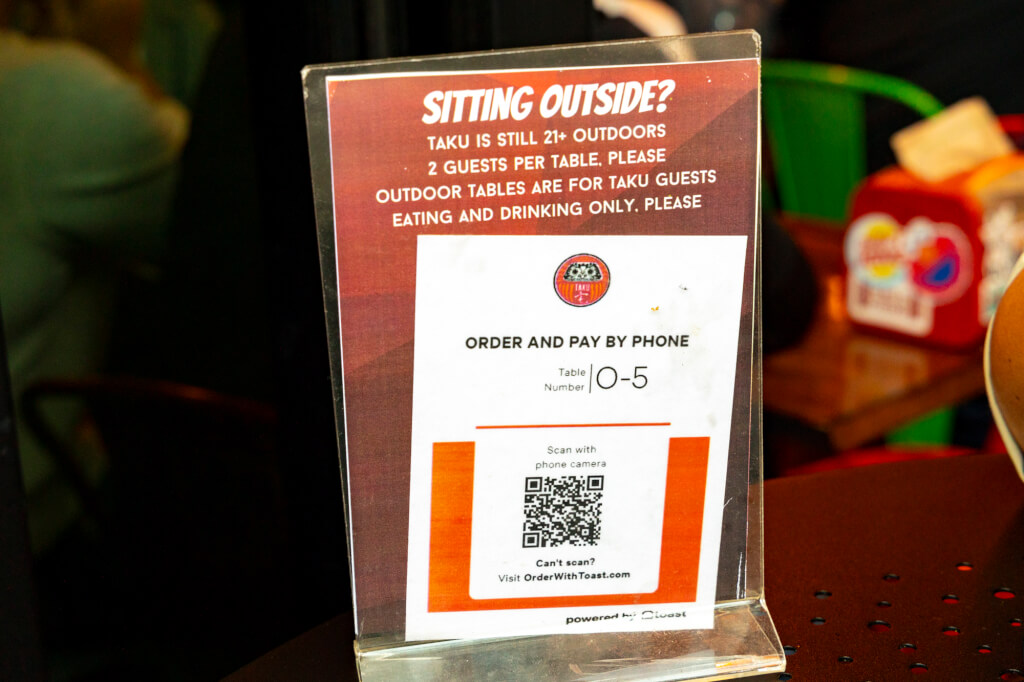 Taku Seattle Food
Portions at Taku Seattle are kind of big. However, to try as many things of the menu as we could, we ended up ordering some Thick Nuts, a sando, oyakodon, and furikake fries. We also got a couple of non-alcoholic drinks, but I can't remember what the heck they were, and I lost my notes. Best I can remember, I had an iced hojicha, and Mrs. Island Miler had an orange Calpico smoothie.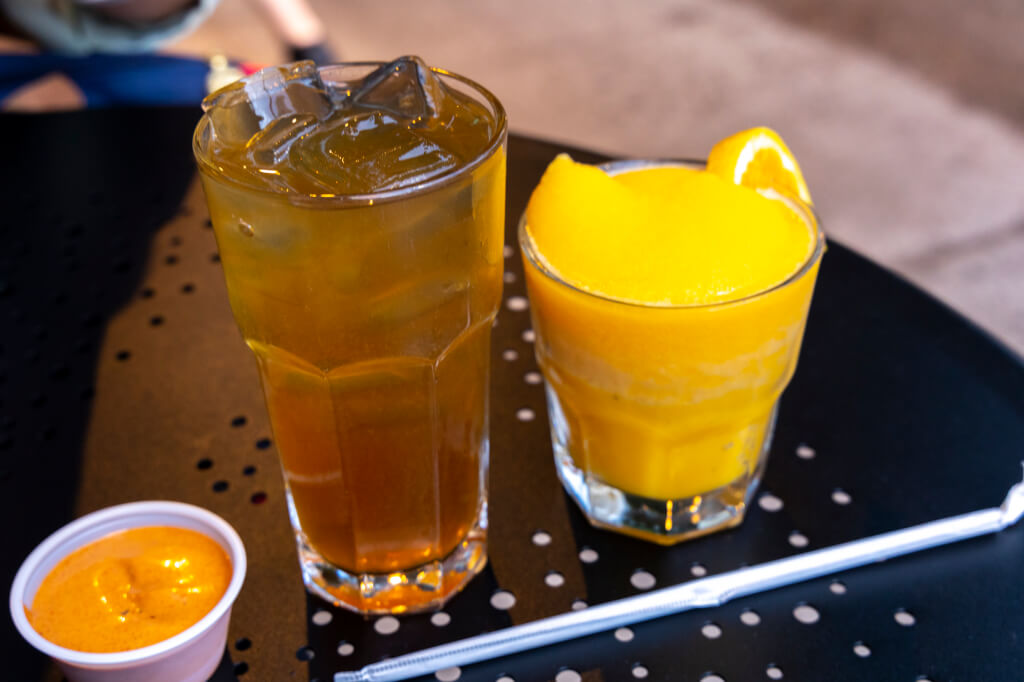 For the Thicc Nuts, we went Spicy and Bonito & Soy. The chicken itself is crunchy on the outside and juicy on the inside. Unlike Agaru, though, the exterior is hard and somewhat tough. Flavor wise, both were on the lighter side. We also got a side of Yum Yum Sauce (above) which was alright.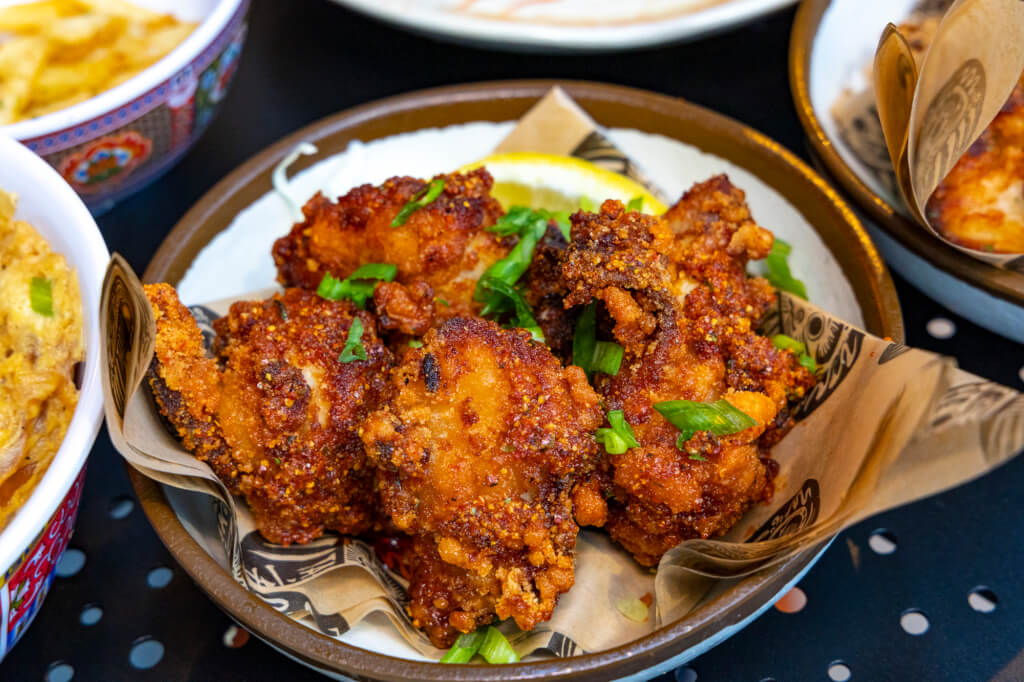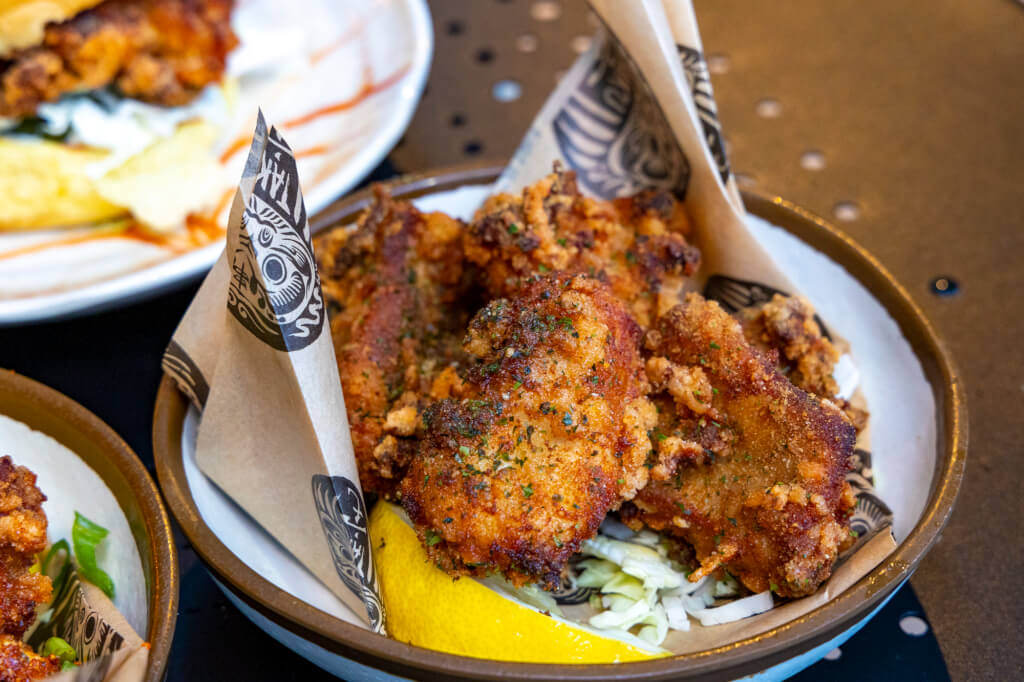 Next up is the Spicy Chicken Sando, which is a piece of karaage chicken with habanero powder, pickled cucumber, cabbage, and Japanese tartar sauce on a bun. I didn't partake in this one, but Mrs. Island Miler liked it fine. It wasn't too spicy for her, but was a little hard to eat.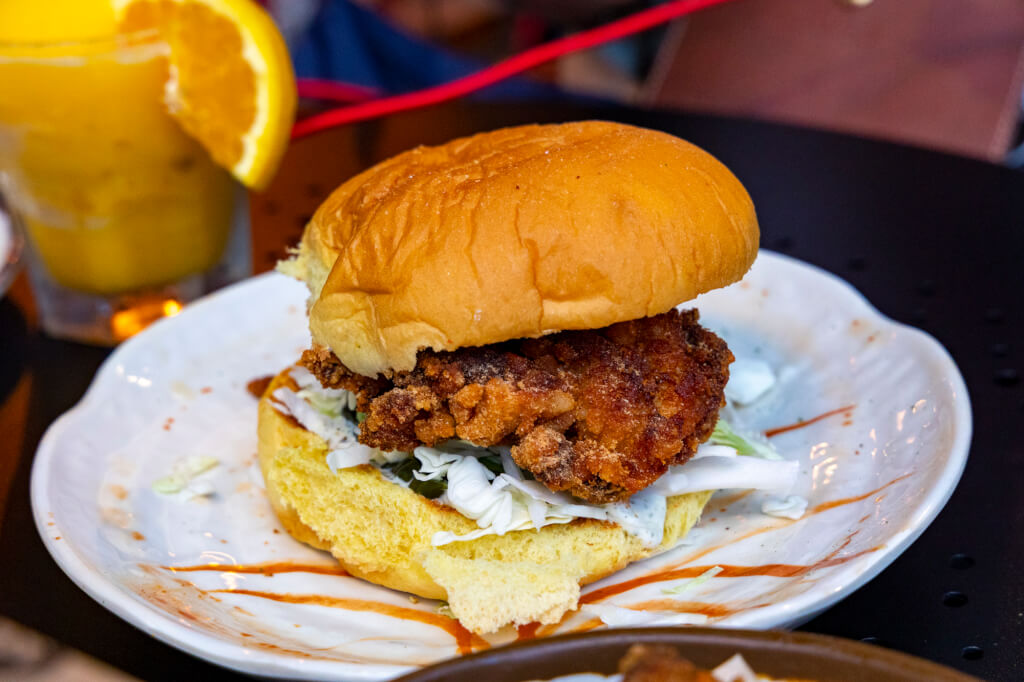 For my "main" I went with the oyakodon, which is one of my favorite dishes of all time. Here, it's more like a Katsudon, as they throw chunks of karaage into the oyakodon instead of regular chicken. Unfortunately, this dish fell flat on its face. Normally, oyakodon features soft-cooked scrambled eggs that have been simmered in a dashi + shoyu base with onions and chicken. Here, we have hunks of rock-hard karaage chicken is an overcooked slab of dry egg. To make matters worse, the whole things was incredibly salty. I ate as much as I could before the salt became overbearing.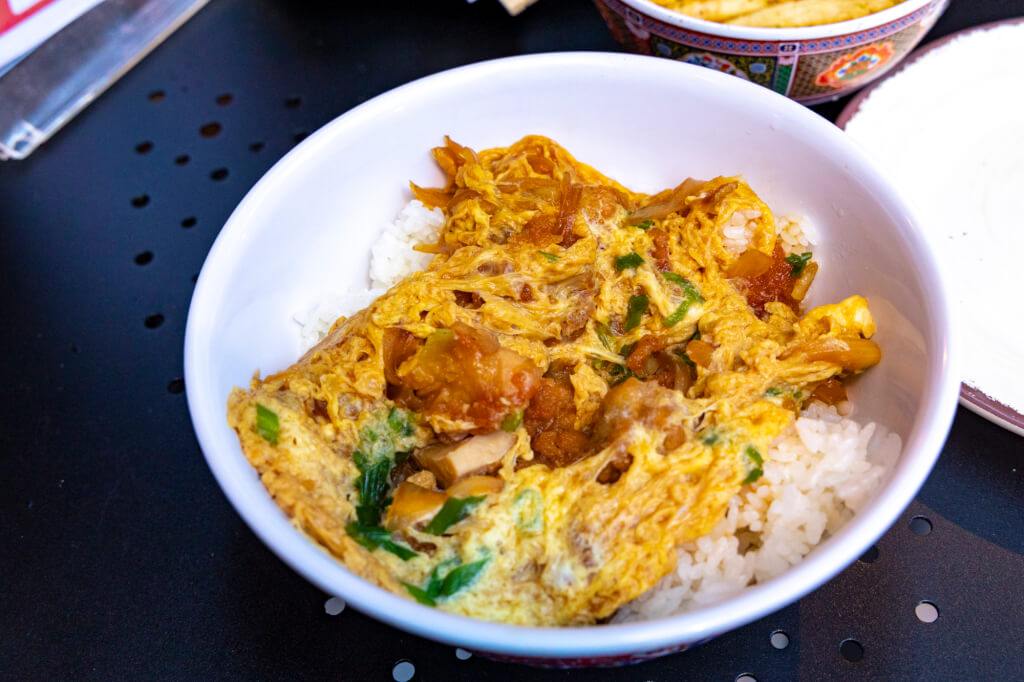 Lastly, we have the Furikake Fries. Overall, the fries were pretty good, being crispy on the outside and fluffy on the inside. However, in contrast to the oyakodon, I do wish they were seasoned more. The furikake flavor was very light and, overall, the salt was lacking.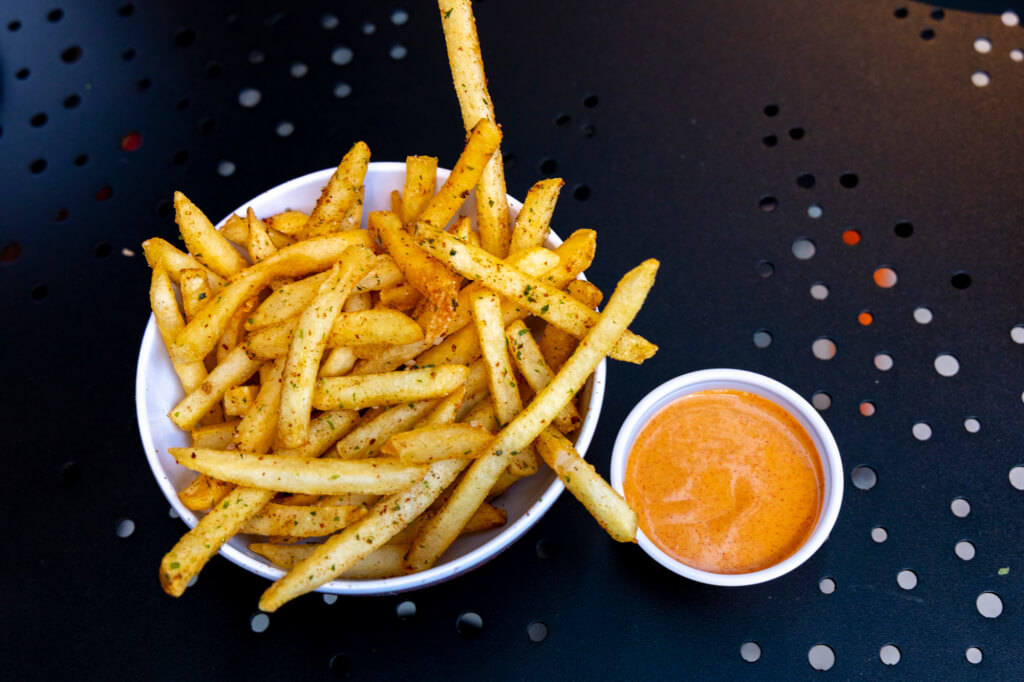 Taku Seattle has no dessert menu, but as I mentioned earlier, we hopped on over to Salt & Straw afterwards to get some ice cream. Despite the rain, these guys were packed!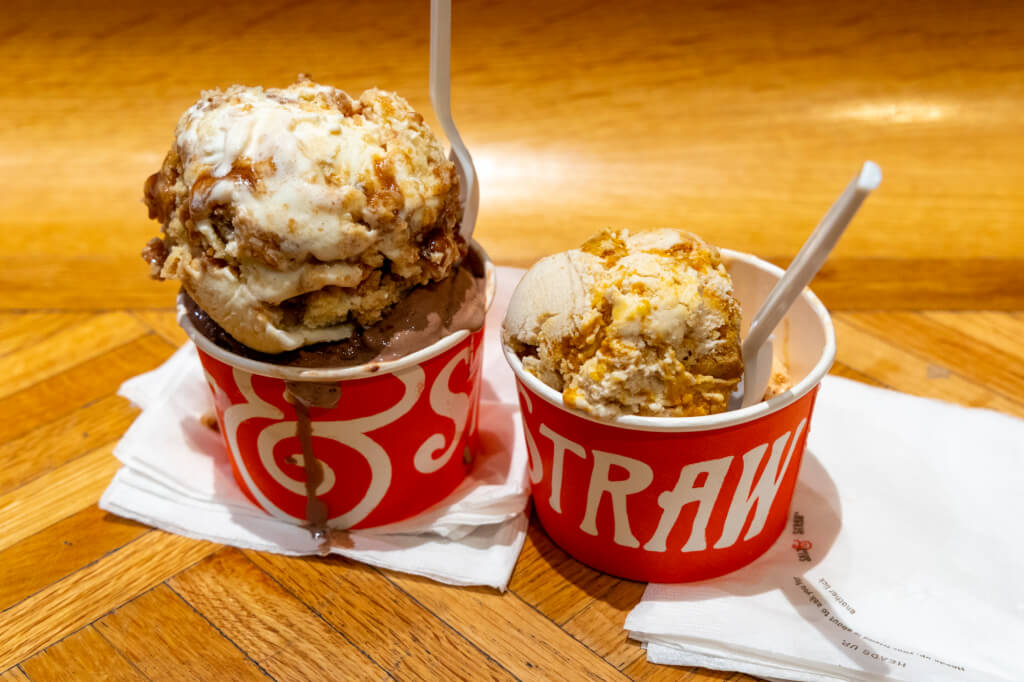 Final Thoughts
Perhaps I'm not impressed with Shota's Taku Seattle because karaage is ubiquitous here in Hawaii? Not only that, but there are places that execute the dish exceedingly well. Beyond the ethereal version at Agaru, I also love the ume-spiked karaage at Akira. But that's besides the point. I think Shota is an amazing guy. He seems very kind and genuine, and his cuisine beyond Taku looks absolutely amazing. So it's hard for me to say that I don't like any of the food at Taku Seattle, but that's the truth.
If you've never had karaage before, the restaurant may be worth checking out. But for all my Hawaii friends, you might want to skip on this one.
Labor Day 2022 PNW Adventure