For our final dinner in Carmel by the Sea, I decided to reserve us a table at La Bicyclette Carmel. This little French Bistro looked promising, with an intriguing, rustic menu built around a wood-burning oven. Too bad it ended up being a massive disapointment.
After splurging on our first two dinners in Carmel by the Sea, I didn't want to go crazy on our final dinner in the area – especially since we still had stays in Napa and San Francisco ahead of us. After much research, I settled on La Bicyclette Carmel, which was a mistake.
La Bicyclette Carmel Location
Obviously, La Bicyclette Carmel is in Carmel by the Sea. What I didn't realize while we were dining there is that it's a block over from Aubergine Carmel. Much like everywhere else we've been to in the area, parking is street-only. After circling around several times, we eventually found a spot close to the restaurant. Being that we were still a bit early, though, we walked over to Carmel Plaza to kill some time.
Service and Atmosphere
La Bicyclette Carmel has a rustic, neighborhood restaurant atmosphere. Seating is a bit tight, which only serves to amplify the elevated volume inside. A date night spot, this is not. But it wasn't so loud that we had to yell to hold a conversation. Service, overall, was good. The staff was friendly and never let our cups go empty!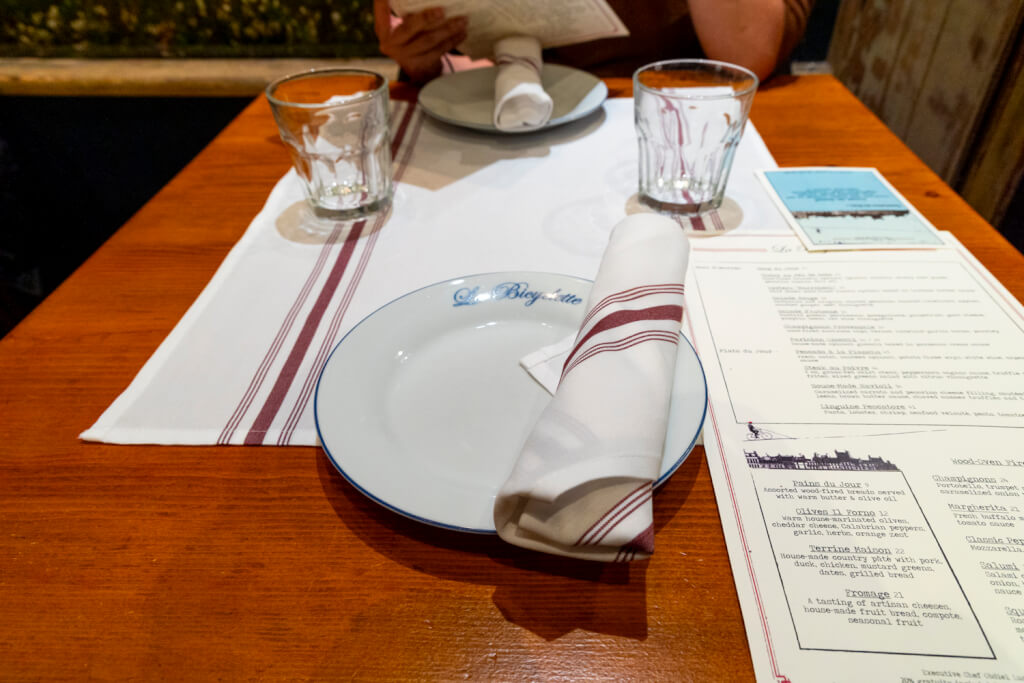 La Bicyclette Carmel Menu
As I mentioned earlier La Bicyclette Carmel is a French bistro built around a wood-burning oven, but they don't limit themselves to just French cuisine. Since they have a wood-burning oven, they offer several pizzas, along with Olives Il Forno and pasta. However, the rest of the menu is more French, like steak au poivre, escargot, and more. The menu does change from time to time, so a lot of what we had during our visit is no longer available today.
What We Ordered
During our dinner at La Bicyclette Carmel, we ordered two appetizers, two entrees, and one dessert. The first item to land on our table was an item that doesn't change – Champignons Provencale. It's easy to see why this appetizer is a mainstay, as it's simple and tasty. Basically, it's just some Champignon mushroom caps cooked escargot-style in the wood-burning oven with Pernod, hazelnut-garlic butter, and parsley. This was, without a doubt, the best dish we had all night.
The second appetizer to land was the Choux au Feu da Bois – which is wood-fired Brussels sprouts, Spanish Chorizo, celery root puree, Pecorino Romano, and dill oil. The flavors of this dish was pretty good, but the Brussels sprouts weren't cooked well enough for me. Being that these were cooked in a wood-fired oven, I expected them to be a bit charred and even a little crispy on the outside, but they weren't. They were slightly charred, but not enough for my liking. The dill oil, though, was an interesting and tasty touch! Too bad the dish was weighed down with too much cheese – and I love Pecorino!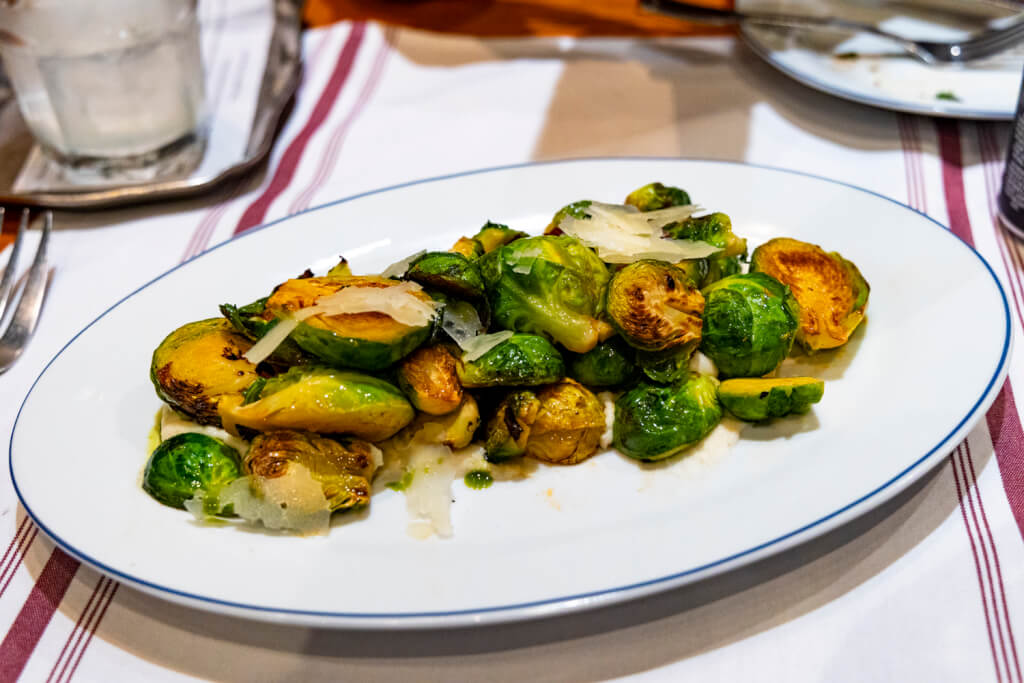 For her main, Mrs. Island Miler went with the Salumi Pizza. Looks good, doesn't it? That's because it is. This Pisa-style pizza has an airy, light crust with just the right amount of chew. And like Pisa-style pizza, it's tender and thin enough that you borderline can't hold it and eat it.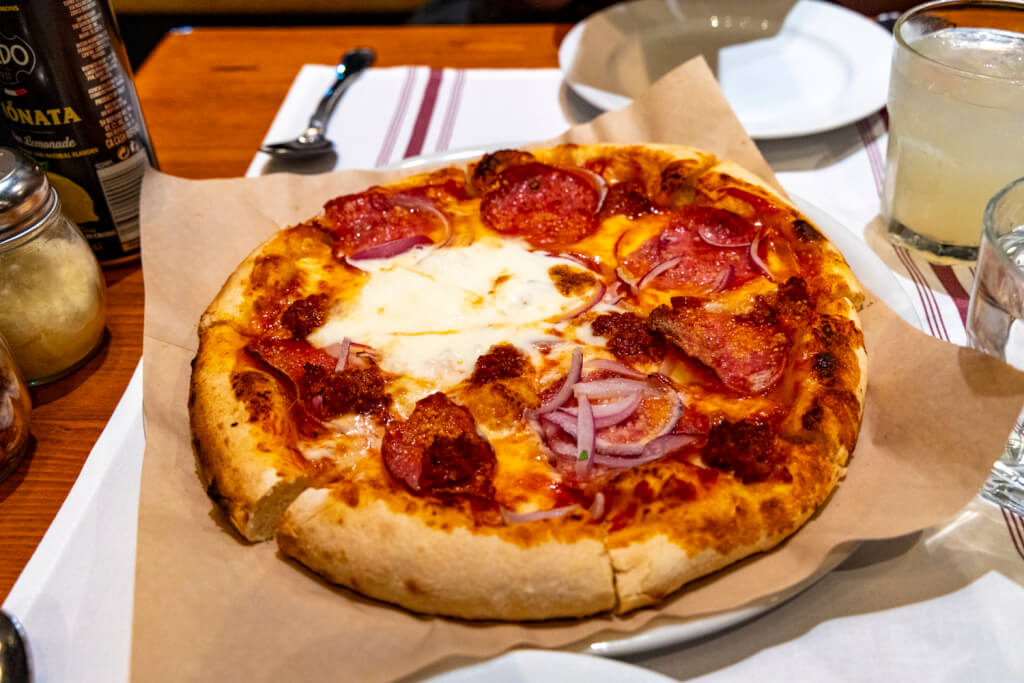 For my entree, I went with the Linguine Pescatore, which is linguine with lobster, shrimp, seafood veloute, pesto, tomatoes, and green onions. This dish was an utter failure. The pasta wasn't seasoned, the veloute was one-dimensional and too creamy, while the shellfish was all overcooked. I had to force myself to eat even half of this.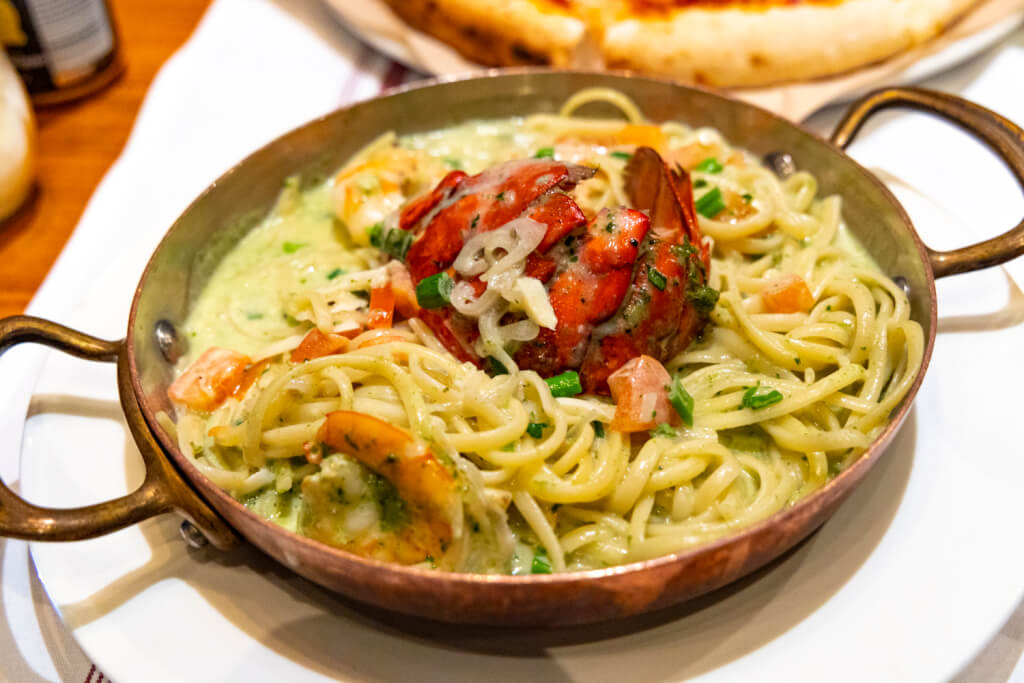 To close out our meal at La Bicyclete Carmel, we ordered the Passion Creme Brulee. This classic creme brulee incorporates passion fruit into the custard, which shined through beautifully. The caramelized sugar on top was wonderful, too, as it had a deep, almost bitter flavor profile. The gingerbread cookie on the side was a nice touch, especially during this time of year.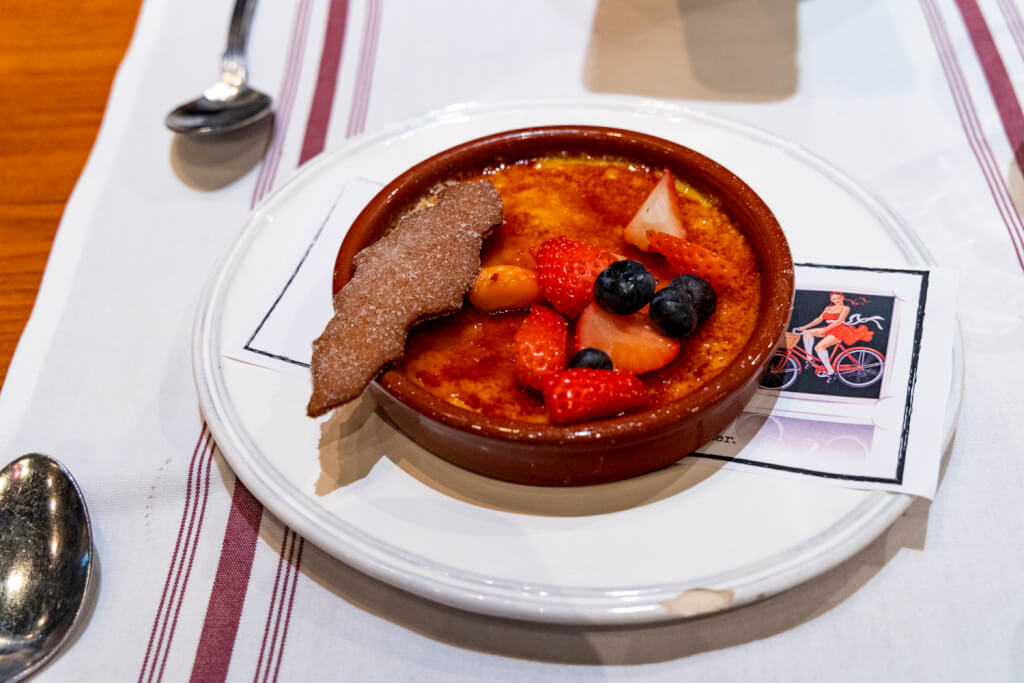 Final Thoughts
Overall, our food, a soft drink, tax, and tip came out to $162.15. Given the prices of the restaurants in this area, that's not bad. But my pasta was unforgivable and is a large reason why I found our visit to La Bicyclette Carmel so disappointing. The question, of course, is would I return? And the answer is yes. I'd come back for the mushrooms and pizzas, but I'd never order a pasta here again. That said, if you decide to visit, reservations are highly recommended and are only accepted by phone at 831-622-9899.
Living It Up in California