Even though Hawaii began welcoming back visitors a week ago, many hotels have yet to reopen. So, I've put together a Hawaii hotel reopening guide to help navigate the Hawaii hotel reopening process.
With travel recovery expected to take years, Hawaii's hotels are taking their time with reopening. True, some hotels never closed, but many did. So, I've put together a guide to help you navigate the reopening schedules.
Now, I don't have all the time in the world to write this post. So, I will only cover the properties under the three major global hoteliers, Hawaii's two dominant homegrown chains, and a smattering of some of Hawaii's other well-known hotels.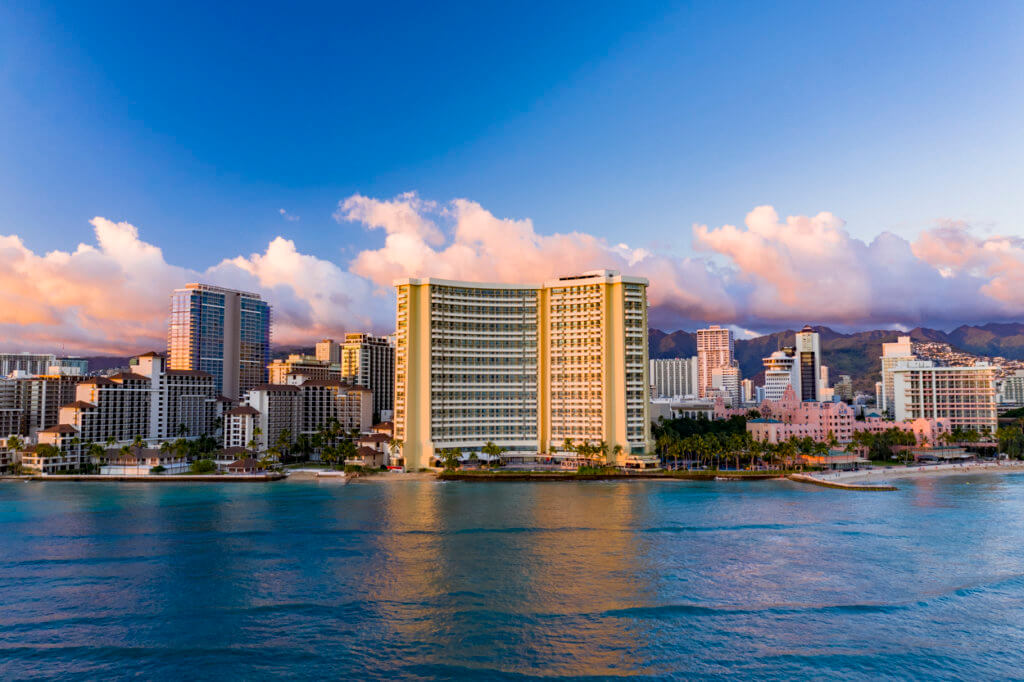 Now Open
On day one of the pre-travel testing program, some hotels that did open included the Royal Kona Resort, Montage Kapalua Bay, and the Hyatt Regency Maui. In fact, hotels currently open include:
Aqua-Aston

Executive Center Hotel
Waikiki Beach Tower
Skyline at Island Colony
Aqua Oasis
Palms Waikiki
Luana Waikiki Hotel & Suites
Aloha Surf Waikiki
Pagoda Hotel
Maui Ka'anapali Villas
Aston Maui Hill
Mahana at Ka'anapali
The Whaler on Ka'anapali Beach
Aston Kona by the Sea

Hilton

Grand Naniloa Hotel Hilo
Kohala Suites by HGV
Hilton Waikiki Beach
Hokulani Waikiki by HGV
Embassy Suites by Hilton Waikiki Beach Walk
Hampton Inn & Suites Oahu/Kapolei
Hilton Garden Inn Kauai Wailua Bay

Hyatt

Regency Waikiki Beach
Regency Maui
Residence Club Ka'anapali Beach

Marriott

Sheraton Princess Kaiulani
Sheraton Kona Keahou Bay – wasn't this being sold?
Sheraton Kauai Coconut Beach
Residence Inn Oahu Kapolei
Marriott Ko Olina Beach Club
Sheraton Kauai Resort Villas
Koloa Landing Resort at Poipu
Marriott's Waiahai Beach Club
The Westin Ka'anapali Ocean Resort Villas
The Westin Nanea Ocean Villas Ka'anapali
Marriott's Maui Ocean Club
Courtyard Oahu North Shore
Kauai Marriott Resort
Marriott's Kauai Beach Club
Marriott's Kauai Lagoons – Kalanipu'u
The Westin Princeville Ocean Resort Villas
Ritz-Carlton Residence Waikiki Beach
Marriott Waikoloa Ocean Club
Residence Inn Maui Wailea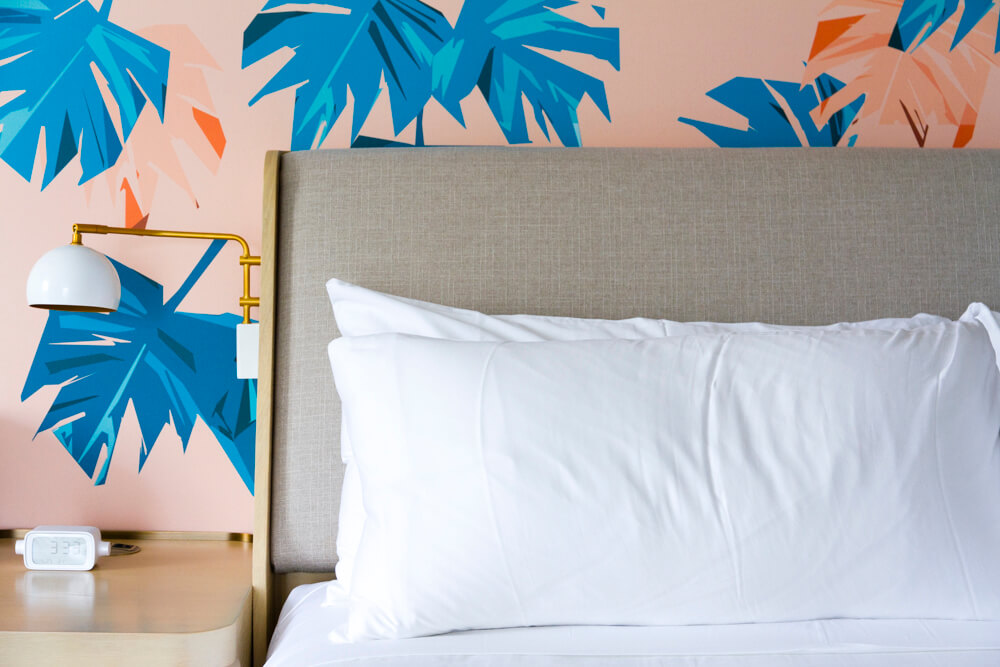 Outrigger

Outrigger Waikiki Beach Resort
Ohana Waikiki Malia
Waikiki Shore
Regency on Beachwalk Waikiki
Airport Honolulu Hotel
Honua Kai Resort
The Kapalua Villas Maui
Aina Nalu Lahaina
Kaanapali Maui at the Eldorado
Napili Shores Maui
Palms at Wailea Maui
Royal Kahana Maui
Kiahuna Plantation Resort Kauai
Waipouli Beach Resort & Spa Kauai
Lae Nani Resort Kauai
Royal Sea Cliff
Kanaloa at Kona
Fairway Villas Waikoloa
Kohala Coast Vacation Rentals
Other hotels currently open that I'd like to give a shout out to include the Alohilani Resort, the Surfjack Hotel (they never closed), The Kahala Hotel & Resort, Four Seasons Lanai, Four Seasons Lanai Sensei, The Modern Honolulu, and the New Otani Kaimana Beach.
Clearly, Marriott is your best bet for point redemption opportunities right now. Though, at least on Oahu, most of their larger, signature properties remain closed. Even Hilton is keeping its largest properties closed for the time being. Hyatt seems to be the sole exception, which probably has to do with the fact that they have the smallest footprint out of the three.
Reopening in November
The next wave of hotel openings happens throughout the month of November. That includes the following:
Aqua-Aston

Ewa Hotel
Waikiki Circle Hotel
Ilikai Hotel & Luxury Suites
Ilikai Lite
Papakea Resort
Ka'anapali Shores
Paki Maui
Aston at the Maui Banyan
Waikoloa Colony Villas
Shores at Waikoloa
Islander on the Beach
Poipu Kai

Hilton

Hilton Garden Inn Waikiki Beach
DoubleTree by Hilton Hotel Alana
King's Land by HGV
Hilton Waikoloa Beach
Ocean Tower by HGV (Waikoloa)
Grand Wailea
Ho'olei at Grand Wailea
Embassy Suites by Hilton Oahu Kapolei

Hyatt

Grand Hyatt Kauai
The Lodge at Kukui'ula
Mauna Lani Point
Wailea Grand Champions Villas
Wailea Beach Villas
Polo Beach Club
Ka'anapali Ali'i
Wailea Ekahi Village
Wailea Ekolu Village

Marriott

Sheraton Waikiki
Westin Moana Surfrider
Mauna Kea Beach Hotel
Sheraton Maui Resort
Westin Maui Resort & Spa
Ritz-Carlton Kapalua
The Westin Princeville Ocean Resort Villas
Waikoloa Beach Marriott
Marriott's Waikoloa Ocean Club
Wailea Beach Resort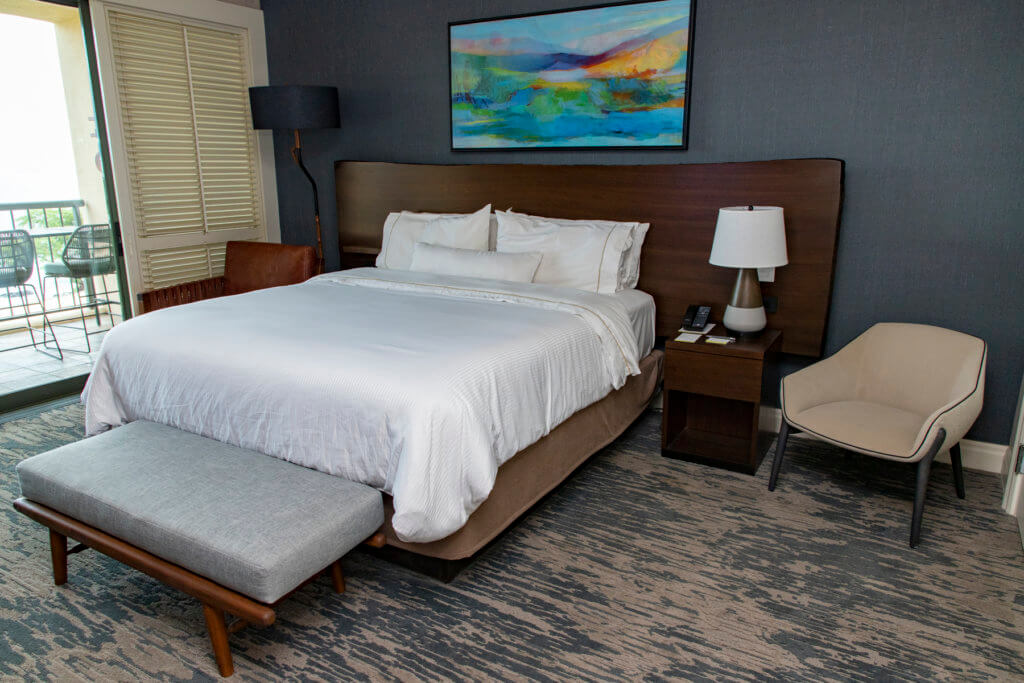 Outrigger

Waikiki Beachcomber (reopens 10/31)
Notable hotels not under these brands reopening in November include the Aulani, Hawaii Prince, Four Seasons Maui, Fairmont Kea Lani, Fairmont Orchid, Auberge Mauna Lani Resort, and the Lahaina's Plantation Inn.
Reopening In December
In December, we see most of the rest of the big brands' hotels reopening.
Aqua-Aston

Espacio the Jewel of Waikiki

Hilton
Hyatt

Lahaina Shores Beach Resort

Marriott
Outrigger
It's worth noting that the Halepuna Waikiki is expected to reopen on November 30-ish, while the Four Seasons Hualalai plans on reopening on December 1.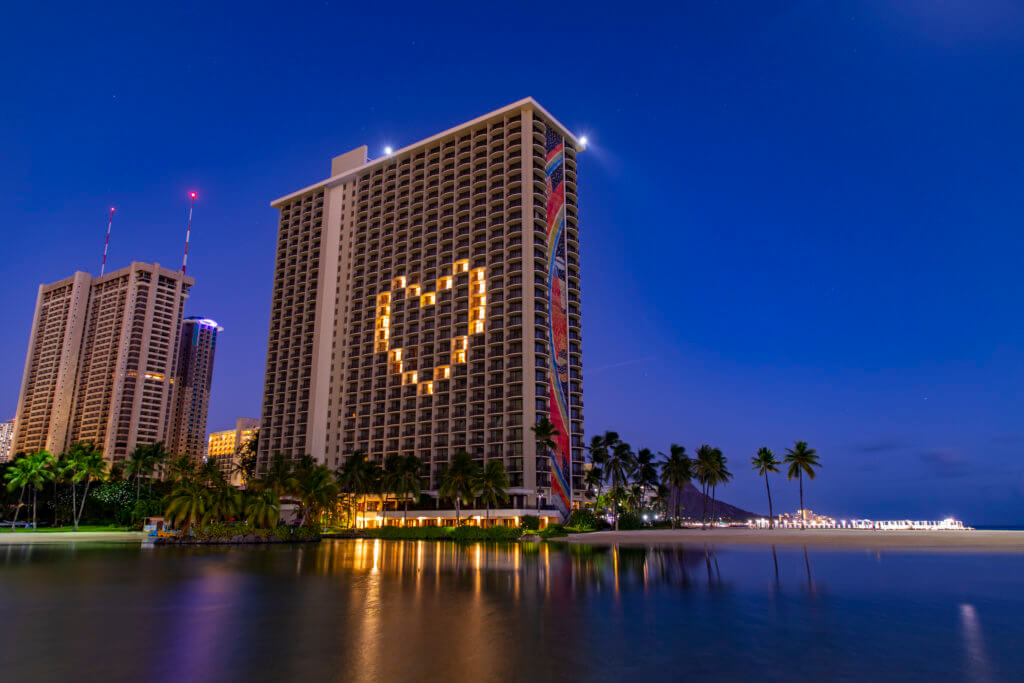 Not Reopening This Year
Since COVID-19 looks like it'll be around for a while, some hotels opted to reschedule renovation work. Two that I can remember off the top of my head include the Halekulani Hotel and the Turtle Bay Resort. So, don't expect to be able to stay at either of these icons any time soon.
For its part, the Halekulani Hotel plans to reopen in July 2021. However, few details are available regarding the Turtle Bay Resort's renovation plans. They did, however, hold an auction to sell off their old furniture recently.
Outrigger plans to reopen the Outrigger Reef Waikiki Beach Resort on March 31, 2021, while it hasn't set a reopening date for the Best Western The Plaza Hotel yet.
Aqua-Aston plans to open both the Waikiki Banyan and the Waikiki Sunset in January 20201. At this time, no reopening date has been set for the Aston Waikiki Beach Hotel.
Four Seasons Oahu in Ko Olina has yet to set a reopening date.
Hawaii Hotels Plan a Gradual Reopening, Final Thoughts
If you came to Hawaii recently or are planning on visiting Hawaii in the next couple of months, I'm curious – where are you all planning on staying? Where do you usually stay when you visit Hawaii? Do you have a favorite hotel here?
The reopening strategies in use by the different brands, I admit, is a bit interesting too. Marriott, the largest hotelier, is opening the most hotels early on. Though, Aqua-Aston and Outrigger are both opening A LOT early on too. Hilton, on the other hand, seems to be holding back a bit. While Hyatt has a small, but aggressive opening schedule. Again, though, they are also the smallest of the groups listed above, so I can see why.
It's worth noting that all of the above dates are subject to change. After all, cases are surging around the US and the EU. Heck, even parts of Asia are seeing increases in cases. So, naturally, there are concerns that infection rates here will increase and trigger another shutdown. And, even if that doesn't happen, we could see demand seriously fall off. For reference, we're seeing about 8,000 arrivals per day right now, which is down from 30,000 arrivals per day last year.