Having been away from home for five nights by now, my grandparents wanted some sort of Asian food. So, remembering seeing the place on Eater, I decided to take them to give Master Kong a try.
Master Kong is a popular Chinese comfort food spot in Portland that includes dishes from the Guangdong and Tianjin regions of China. That means you'll find a menu of noodle soups, congee, potstickers, and more.
Location
Master Kong is not in downtown Portland. Rather, it's in the Southeast Division near the Portland Community College Southeast. That places it nine miles away from our hotel, which is a bit of a drive during Portland's terrible traffic. Parking is also a bit challenging, with a couple of stalls out front and a few more in the back.
Menu
As previously mentioned, Master Kong has a simple menu comprised mainly of noodle dishes, congee, a few appetizers, and a few sides. And, of course, the restaurant is known for its noodle soups and congee. So, that's exactly what we ordered.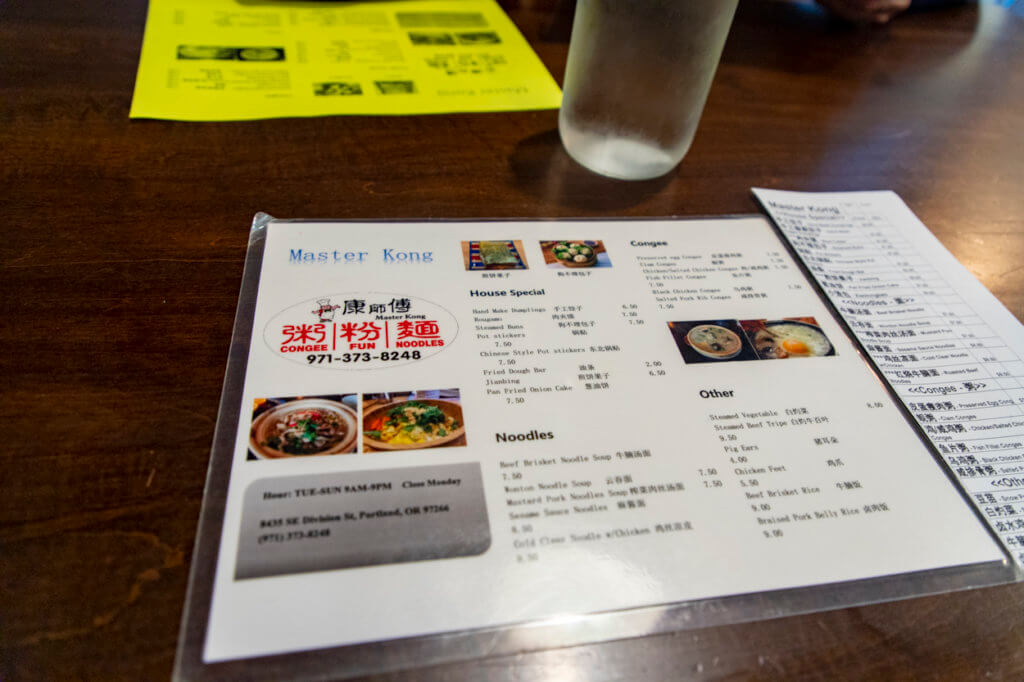 Food
Actually, to start, I ordered one of my favorites – Pan-Fried Onion Cake. These thin, crispy crepe-like cakes sandwich fresh, green onions. It's delicious when done right, and these were done quite well. Unfortunately, I found them to be a bit under-seasoned. Nothing a little shoyu (soy sauce) can't fix, of course.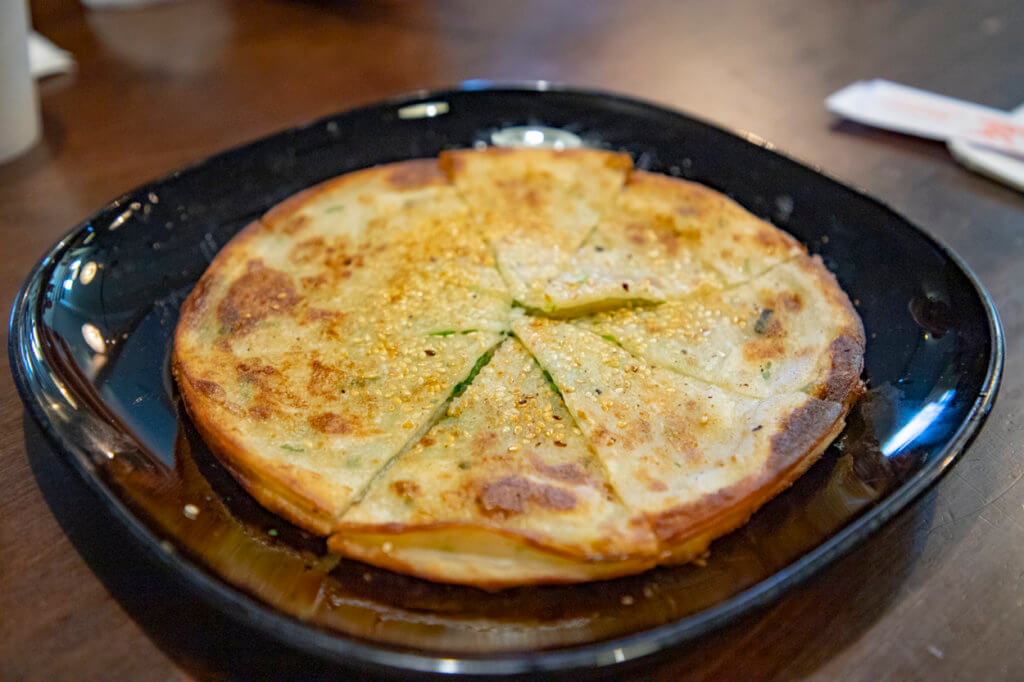 For our mains, my grandfather and I both got the signature Wonton Noodle Soup. The steam bowl of the fish-chicken broth comes loaded with thin, chewy noodles, and wonton stuffed with a pork and shrimp mixture. All that gets a sprinkling of green onion and cilantro, which adds a nice herbal note to the dish. It's a wonderful dish that's perfect for dreary Portland day. And I especially like that the wontons are plump, juicy, and fresh.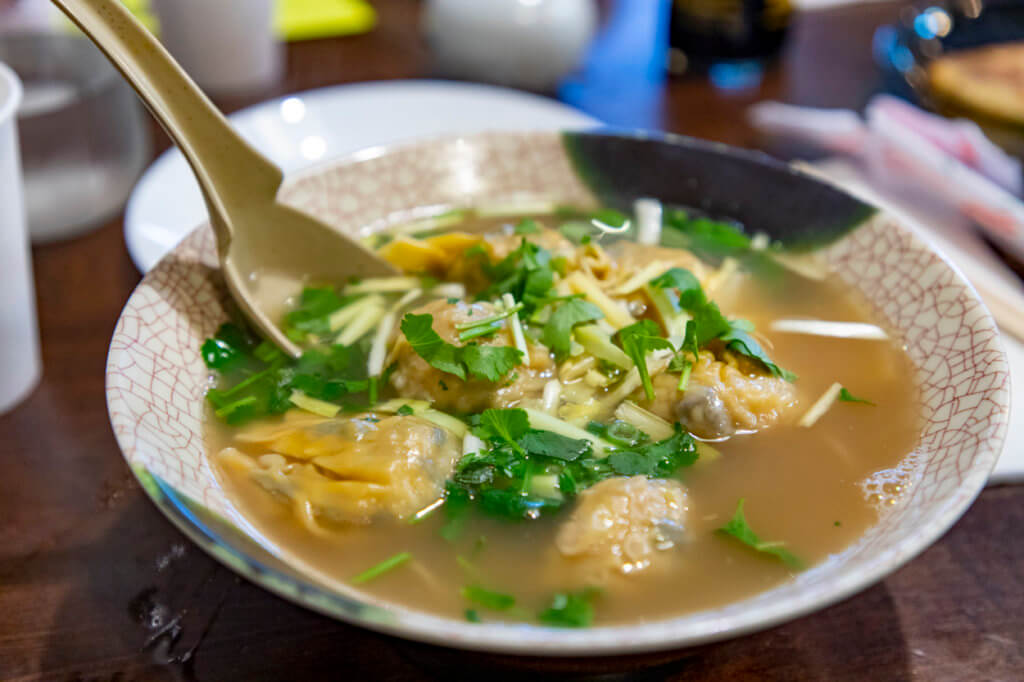 My grandmother and mom both ordered the congee, which they both seemed to like. They both got the standard chicken congee, which, like the soup, comes topped with green onion and cilantro.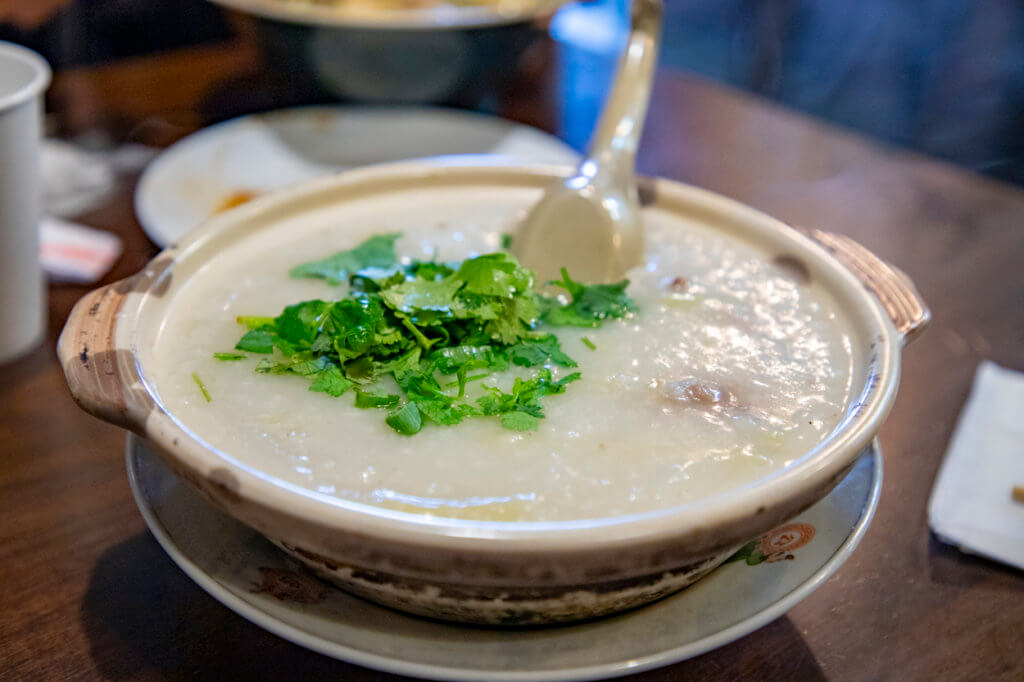 Master Kong – Chinese Comfort Food in Portland, Final Thoughts
Everything we ordered during our visit to Master Kong, ironically, came out to $7.50 each. That means our total for the night came out to $37.50 for four. That's a very inexpensive meal – and a tasty one. So, when in Portland and you have a craving for Chinese soup noodles, give Master Kong a try.
Touring the PNW with My Grandparents