Being a Caesars Reward Diamond Member, I had a Celebration Dinner to use. So, I decided to use it at the Old Homestead Steakhouse at Caesars Palace. Why? Because I love a good steak.
Why Old Homestead Steakhouse?
Honestly, I had a hard time trying to figure out where to use my Diamond Celebration Dinner. After all, the Caesars group doesn't actually have any desirable restaurants. Well, I really want to try Restaurant Guy Savoy, but I'm not willing to spend $400 to do so ($300 with the benefit). Besides, Old Homestead has an impressive beef purveyor, but more on that later.
Location
Old Homestead Steakhouse is in Caesars Palace. But, that's a giant hotel which is easy to get lost in. So, specifically, Old Homestead is across from Nobu Hotel near the part of the casino closest to the Colosseum.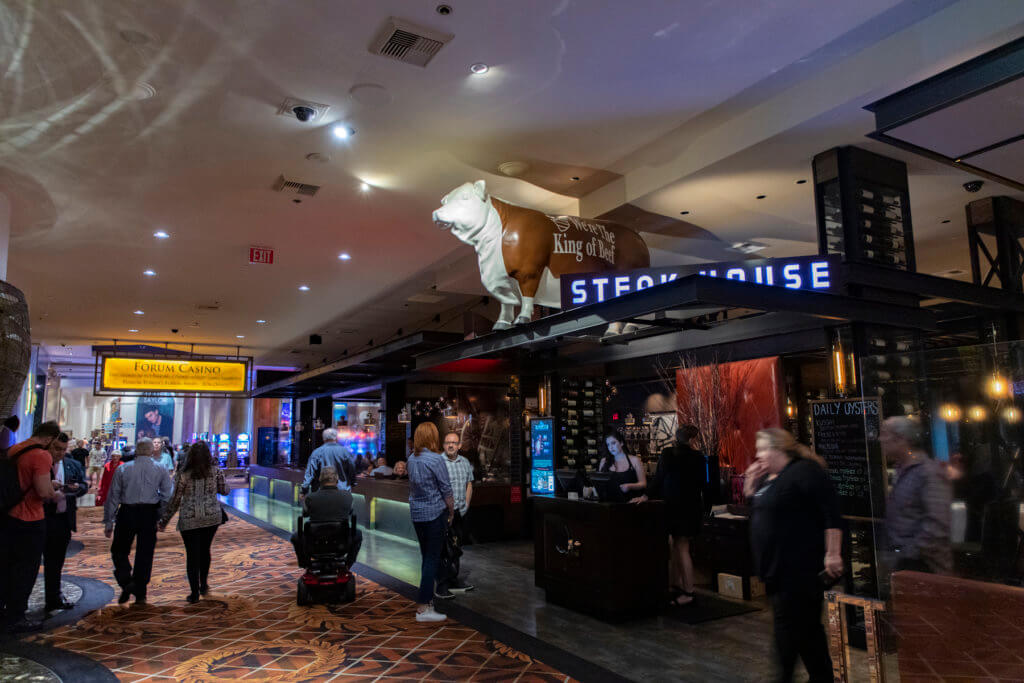 Ambiance + Service
The Old Homestead Steakhouse at Caesars Palace has a typical steakhouse ambiance. It's dimly lit inside with wait staff clad in dress shirts and slacks. It's rather loud inside the restaurant, though, which is made worse by the fact that it's open to the rest of the hotel. As far as service goes, it was ok. While not outwardly rude, my particular server was a bit standoffish and gave me the impression that I was a bother to her. Perhaps it's because I was dining alone and using a Diamond Celebration Dinner certificate?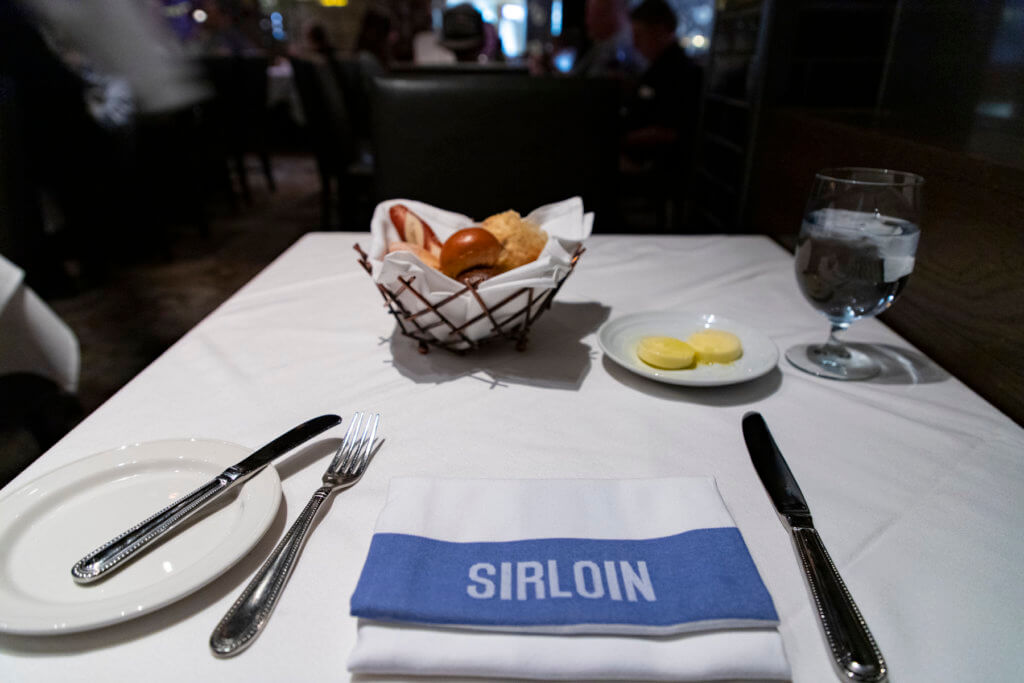 Food
I wasn't particularly hungry, so I skipped appetizers and went straight for the steak. The steak, by the way, are all dry-aged and are supplied by New York's Pat LaFrieda. LaFrieda, if you didn't know, is the meat supplier for Shake Shack and is famous for its own Black Label burger blend. So, naturally, I ordered the king of steaks, the 24oz bone-in ribeye.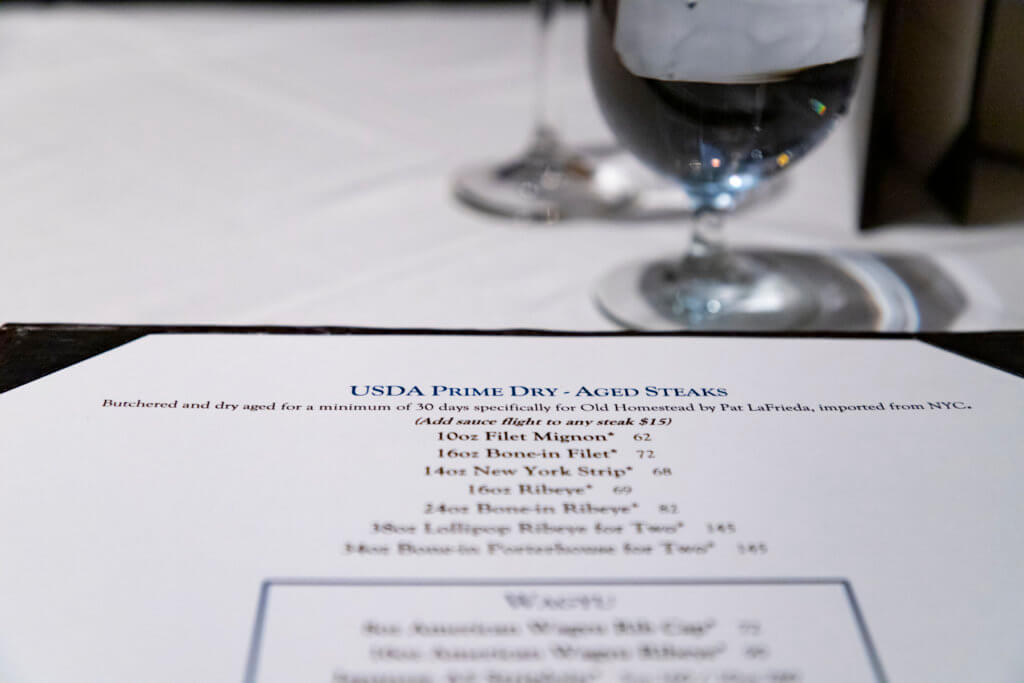 Before the steak arrived, though a bread basket was delivered to my table. In it was a mini baguette, a pretzel stick, cheese bread, a whole wheat roll, and a dinner roll.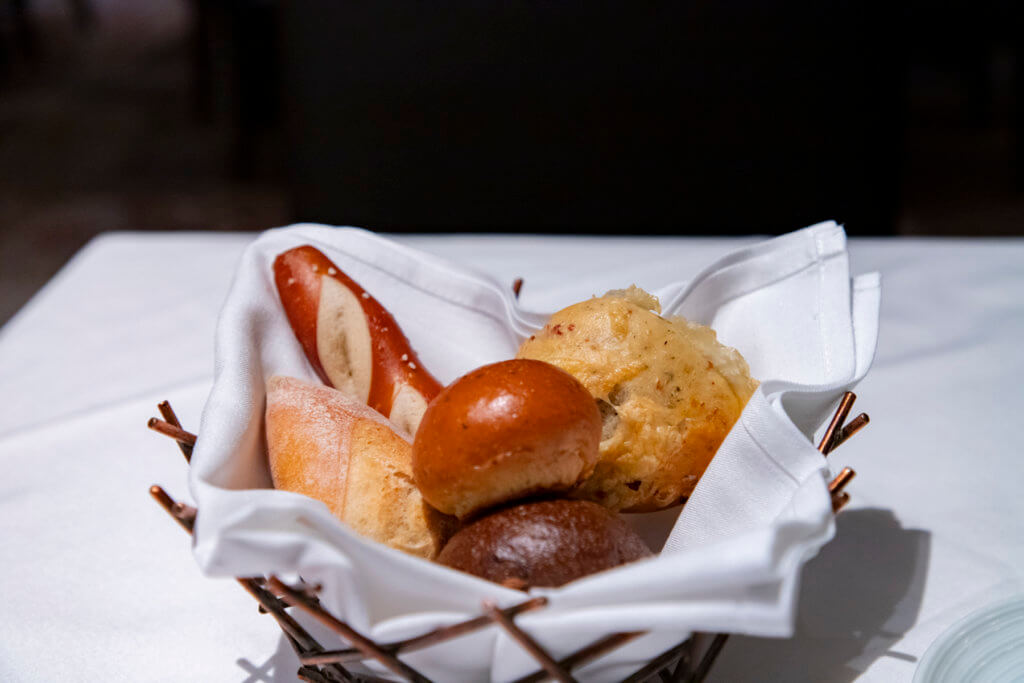 Not too long after, my steak arrived along with a side of grilled asparagus I ordered.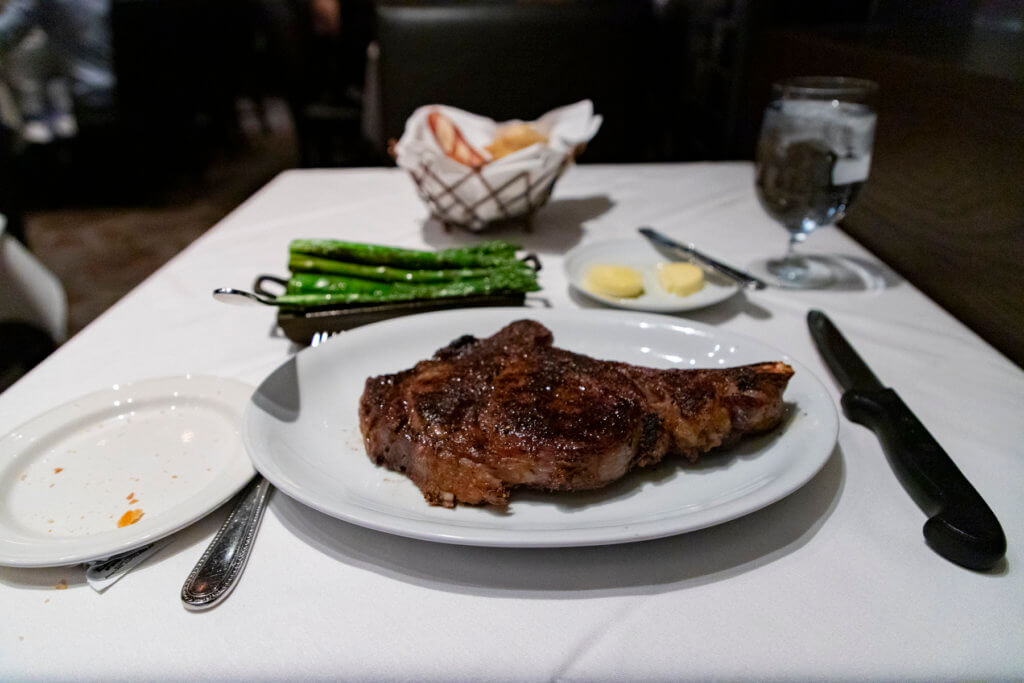 The asparagus was very thick, smokey, and seasoned perfectly. It provided a wonderful, light counterpoint to the rich steak.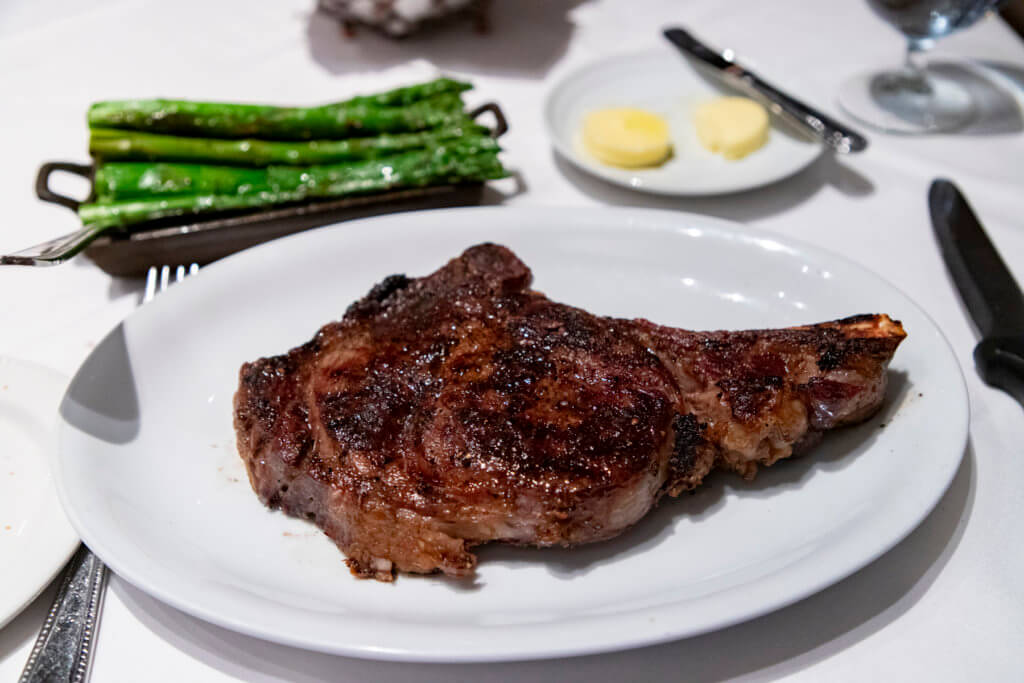 Speaking of the steak, it was a fantastic piece of meat. Done to a perfect medium-rare, it had a nice caramelized crust on the outside with that blue cheese funk dry-aged meat usually has. My only complaint about the steak is that it could've used more salt. Otherwise, it was one of the better steaks I've ever had. And it was definitely better than the dry-aged steak I had at Stripsteak Waikiki.
Old Homestead Steakhouse at Caesars Palace, Final Thoughts
Honestly, while I loved my steak, I wasn't impressed with the overall experience at Old Homestead Steakhouse. And that's before I got stuck with that nasty Caesars Rewards Celebration Dinner fiasco. Yes, the steak is excellent, but that's more a function of the quality of beef they're purchasing. Service, though, isn't a strong point of the restaurant. And it should be when you're dropping over $100 per person here.
All that aside, though, why would you go to a typical steakhouse in Las Vegas? There are so many interesting options in the city, like Jaleo or Momofuku, so I'd take a pass next time around.
My Dismal Las Vegas Experience
Old Homestead Steakhouse at Caesars Palace