With just six nights in The City, our trip was not quite as long as I would have liked.  There's so much to do and see in New York, but things take time, especially during the holiday season.  But Mrs. Islandmiler has never been to DC, I wanted take her to some of the Smithsonian Museums, and we have friends in the DC area, so we decided to take a day trip.  And our mode of transportation for this jaunt to DC would be the Amtrak Northeast Regional.
I booked our tickets just days before as we headed out the door to the airport in Honolulu.  Because of this last minute booking, I ended up paying $356, roundtrip for the two of us.  This was still significantly less than a similar airline ticket would have cost and would still be faster than air travel, and 3.5 hours from city center to city center.
Why the Northeast Regional and not the Acela Express?  Because the Acela Express is priced about $100 more per person, each way than the Northeast Regional.  And if the timetable times are to be believed, the Acela Express gets you between New York and DC only 30 minutes faster.  So even though saving time was a priority, it isn't worth spending $400 extra to save a total of one hour.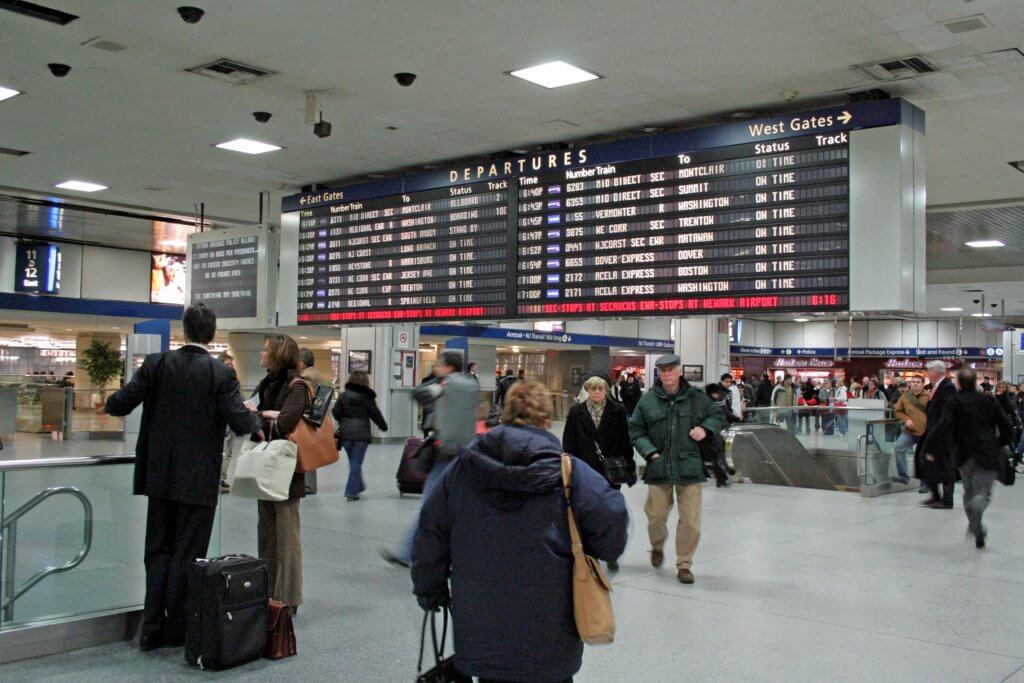 Our train was scheduled for departure at around six in the morning from New York Penn Station.  This unfortunate dump of a station was largely empty and sleeping when we arrived 45 minutes prior to departure.  Amtrak does maintain a separate waiting area for ticketed passengers, though, with outlets, wifi, and schedule boards.
As departure time neared, we headed towards our platform and lined up.  Even at this early hour, the line became pretty substantial.  But, unlike air travel, the line moves fairly quickly and we were seated in no time.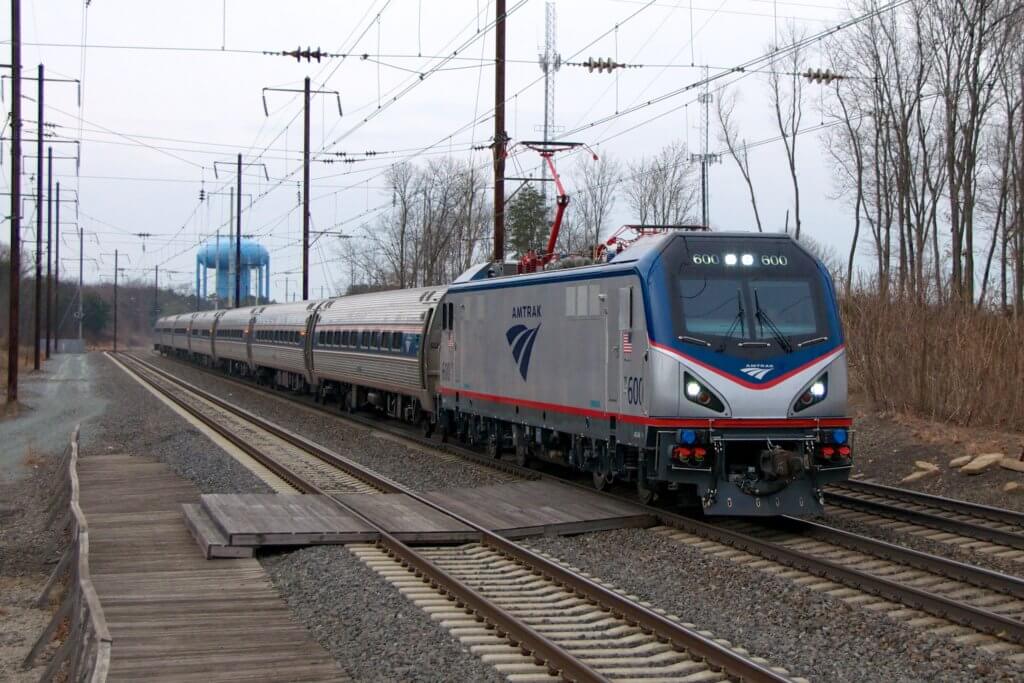 I reserved us two seats in Coach for our 3.5 hour trip.  The Amfleet railcars used on this route feature airline style seating, but with a much larger pitch.  Wifi (slow as hell) is offered throughout, along with standard a/c power ports.  The seating arrangement is 2+2 in coach, while business class gets you a larger pitch and 2+1 arrangement.  A cafe car is available with small to-go items, nothing fancy.
Being that it was December and early in the morning meant that most of our journey occurred in the dark.  We ended up sleeping most of the way, while I woke up probably about 45 minutes outside of DC.  Surprisingly, we pulled into Washington Union Station slightly ahead of schedule, and we quickly exited out into the ornate terminal.  Such a contrast to the dump that is Penn Station.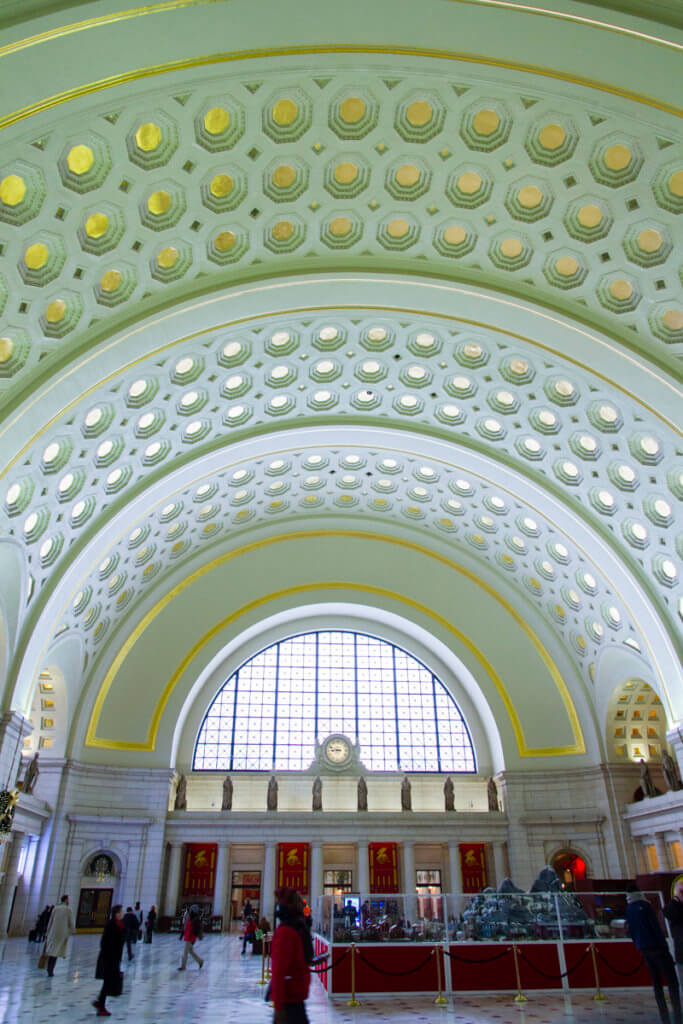 The station even had a number of holiday displays, including a magnificent Christmas Tree donated by the people of Norway.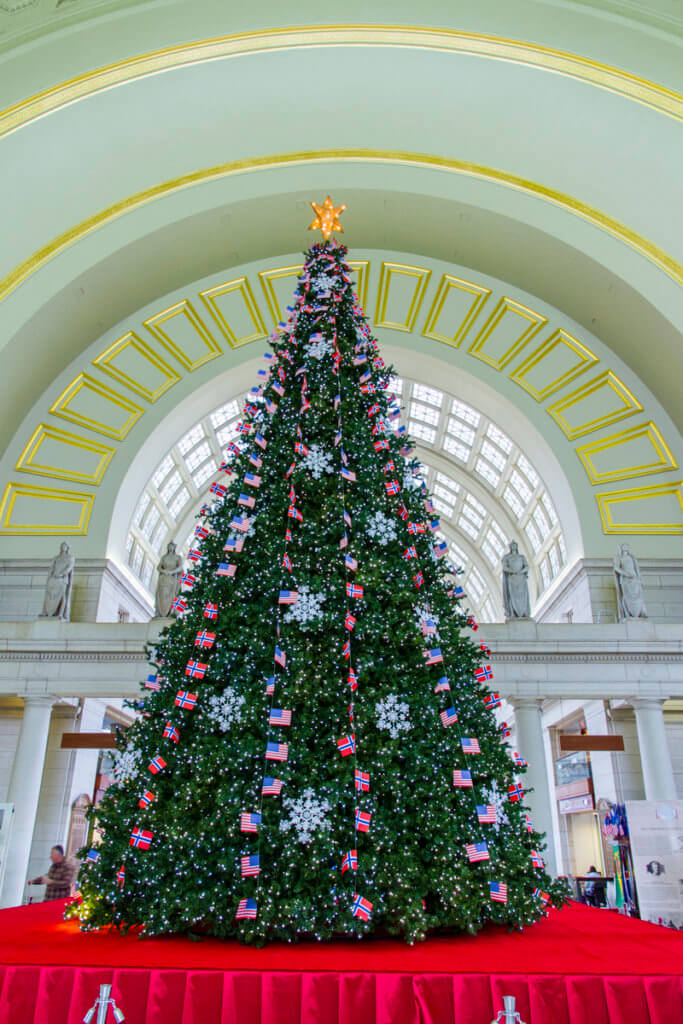 After snapping a few, quick photos, we headed out of the terminal to hail an Uber.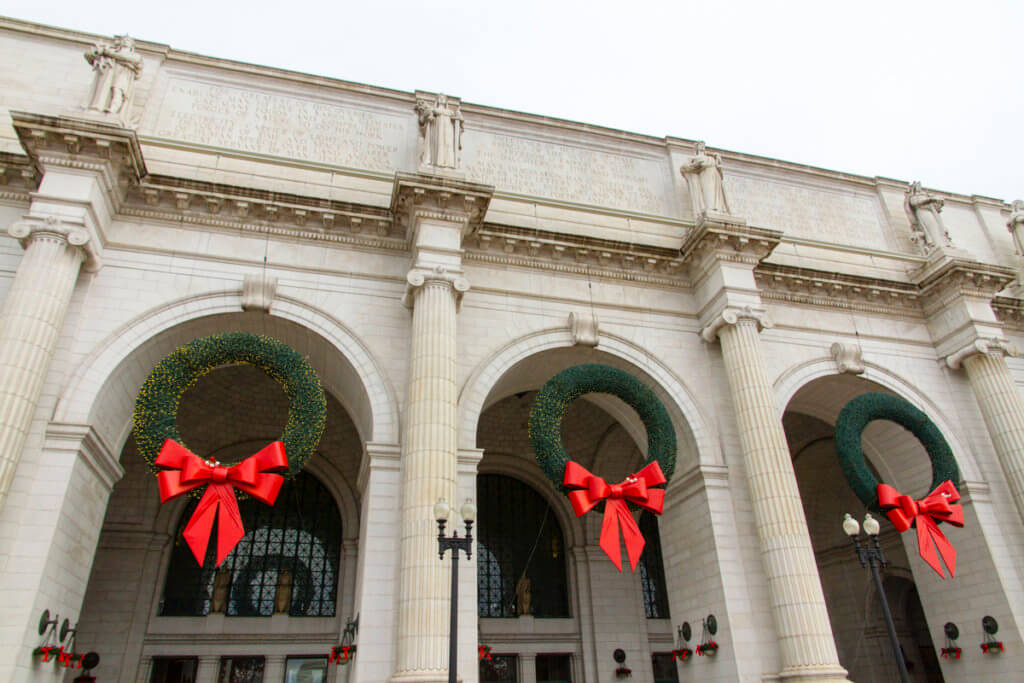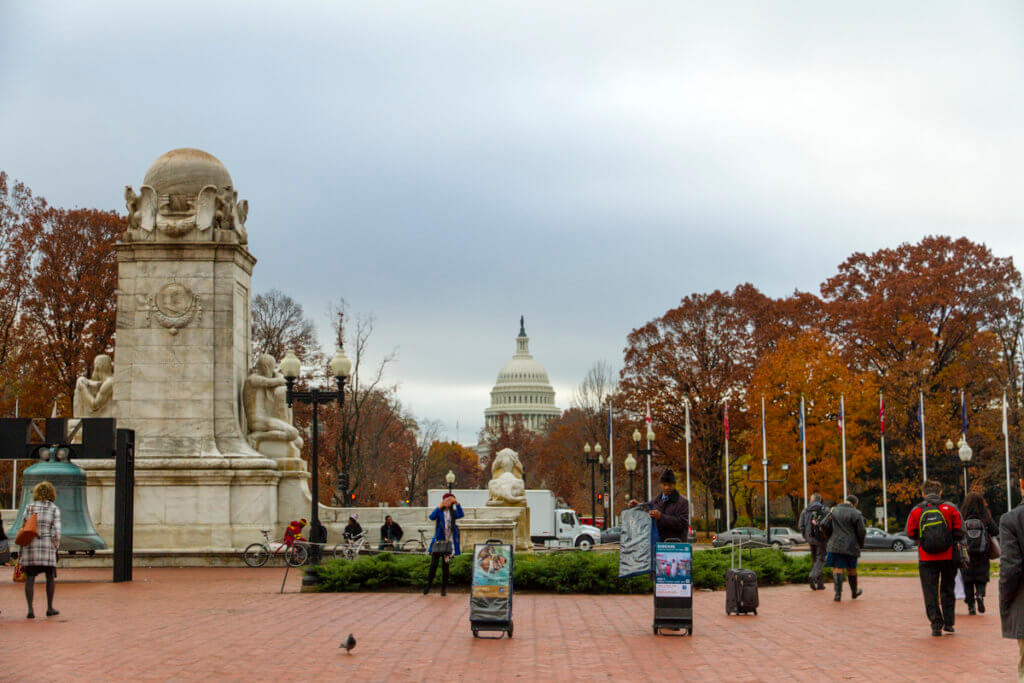 From there, we headed off for some breakfast before beginning our adventures for the day.
A Big Apple Holiday Adventure
Review: Amtrak Northeast Regional NYC-DC