Having not eaten anything since waking up that morning in New York, we were fairly hungry.  So, despite having just 9 hours in DC, our first order of business was to find some breakfast.  I hadn't looked into it much, but I found a place with decent ratings and OpenTable reservations and went with it.  So our first stop in DC ended up being for breakfast at The Riggsby in the Carlyle Hotel DC.
Actually, I really wanted to check out America Eats Tavern by Jose Andres, but it was a good 30-45 minutes outside of central DC.  That was much too far for a quick breakfast and an Uber ride.  So The Riggsby it was!
Service
When we arrived at the restaurant, we were seated immediately by the friendly host.  The place wasn't crowded at all, and we were greeted fairly quickly by our server too.  Service throughout was friendly and attentive, though it was a little slow for my liking.
Food
For her breakfast, Mrs. Islandmiler opted for The Breakfast Sandwich.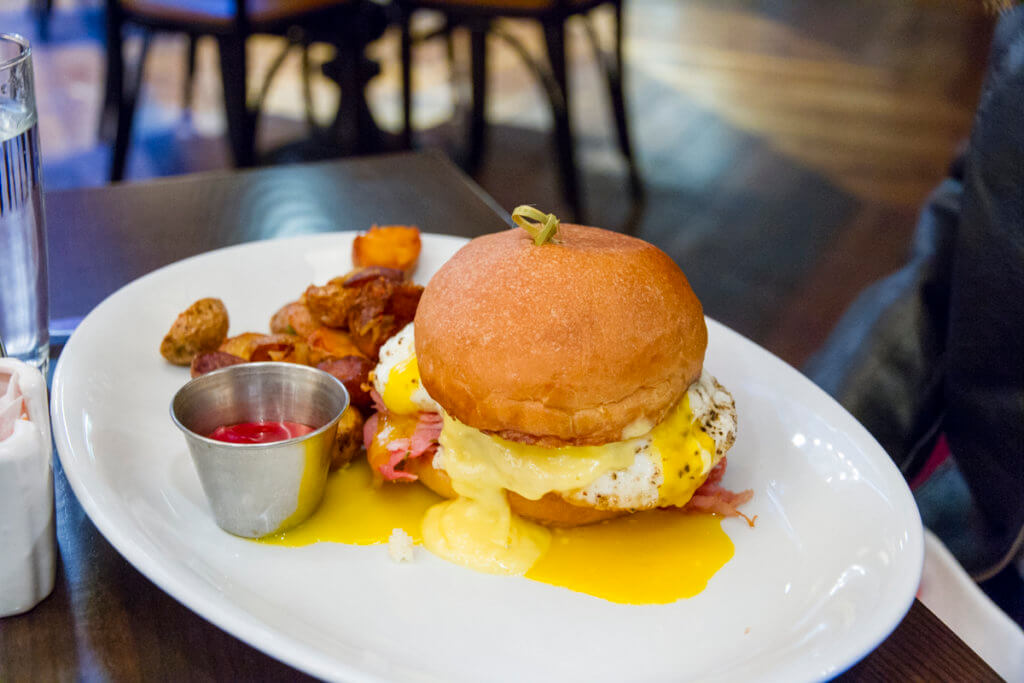 Served with a side of roasted potatoes, this messy behemoth was stuffed with fried eggs, prosciutto cotto, pecorino, and black pepper.  It's every bit as messy, filling, and heavy as it looks.  A great, big savory punch!  It was tasty, and probably something you'd want to help you prep for the cold, harsh northeastern winter weather!
Me, I went a lighter, sweeter route and ordered the Vanilla Soaked French Toast.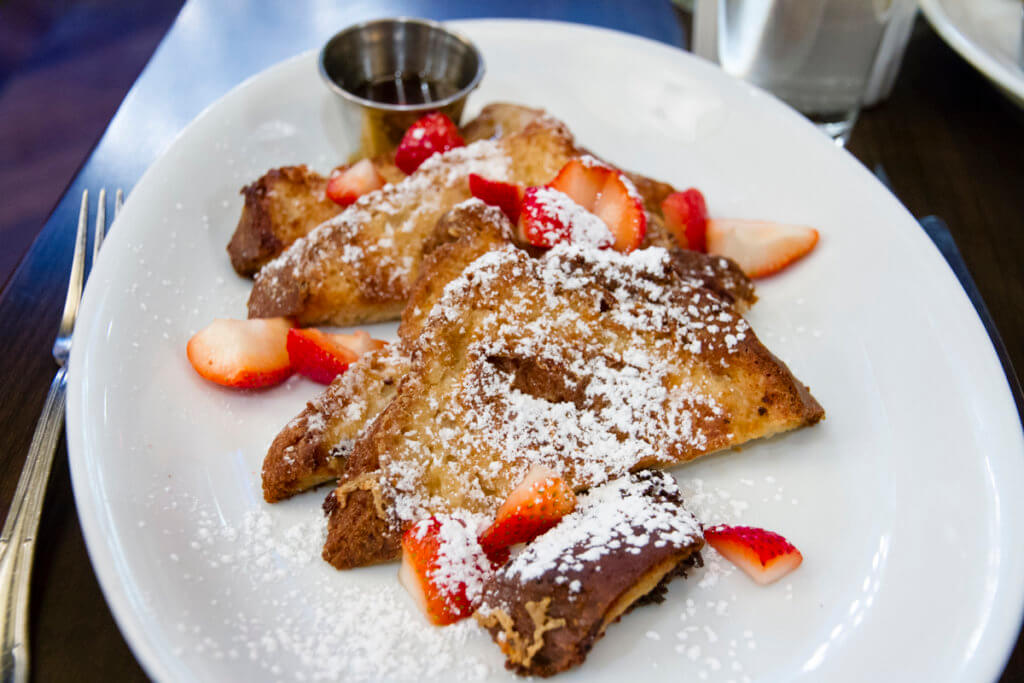 Honestly, I don't know what I was thinking ordering this.  I guess I was expecting something a little more.  The french toast wasn't bad, but it wasn't great.  It was rather light for a french toast dish and far too sweet for my liking.  Would have ordered a side of bacon, but at $6?  No thanks.  Should have gone with the omelet, frittata, or Maryland crab benedict instead.  Oh well, next time.
Final Thoughts
Overall, The Riggsby is a decent place to grab a bite to eat.  The staff is friendly, and the atmosphere is interesting, with a bit of an old DC look and feel to it.  Prices aren't high, but they aren't cheap either.  We probably spent around the high 3os, low 40s with tax and tip included.  It is somewhere I'd return again, though, there are other options in the area I'd like to try too.
A Big Apple Holiday Adventure
Review: The Riggsby