During our first full day in San Francisco, we left the car at the hotel and decided to get around using the San Francisco Municipal Railway Cable Cars. Is it a touristy thing to do? You bet. But it was an interesting experience.
Hotel parking in San Francisco is astronomically expensive. So, the last thing I wanted to do was spend more money on parking. Whatsmore, driving in San Franciso isn't fun at all. So, we decided to walk around and take public transit for fun. After all, the San Francisco Municipal Railway Cable Cars are an icon of the city.
Powell/Hyde Cable Car
Aside from being an icon of San Francisco, another reason we rode the cable car is because of the convenience. They're slow, yes, but the nearest stop is a block away from the JW Marriott San Francisco Union Square. We chose to jump on at Powell & Sutter.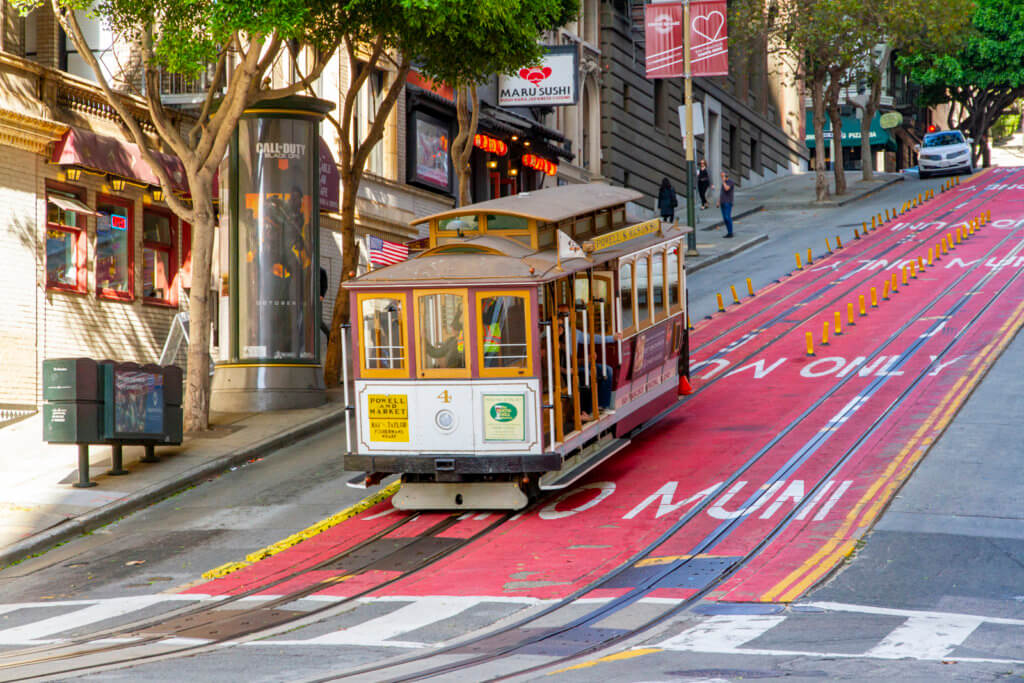 From our hotel, it was a 15 to 20-minute ride with about two dozen stops to the end of the line. One of those stops, by the way, is Lombard Street.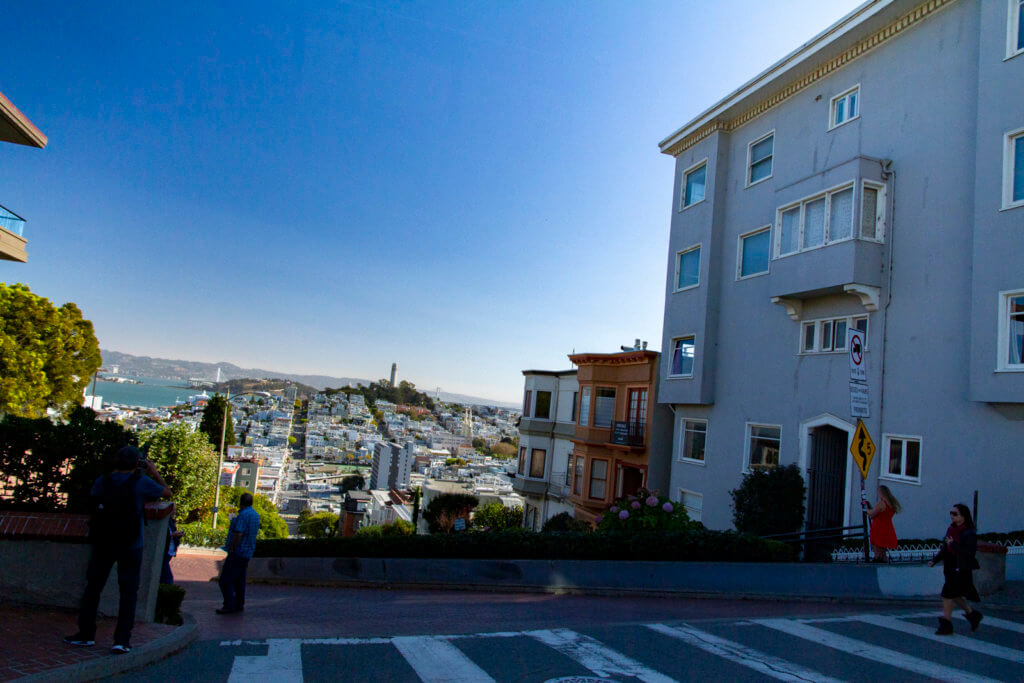 The end of the line for those traveling to Fisherman's Wharf is about a block away at Hyde and Beach Street. Here, there's often a line of cable car awaiting their turn on the turntable across from Beach Street.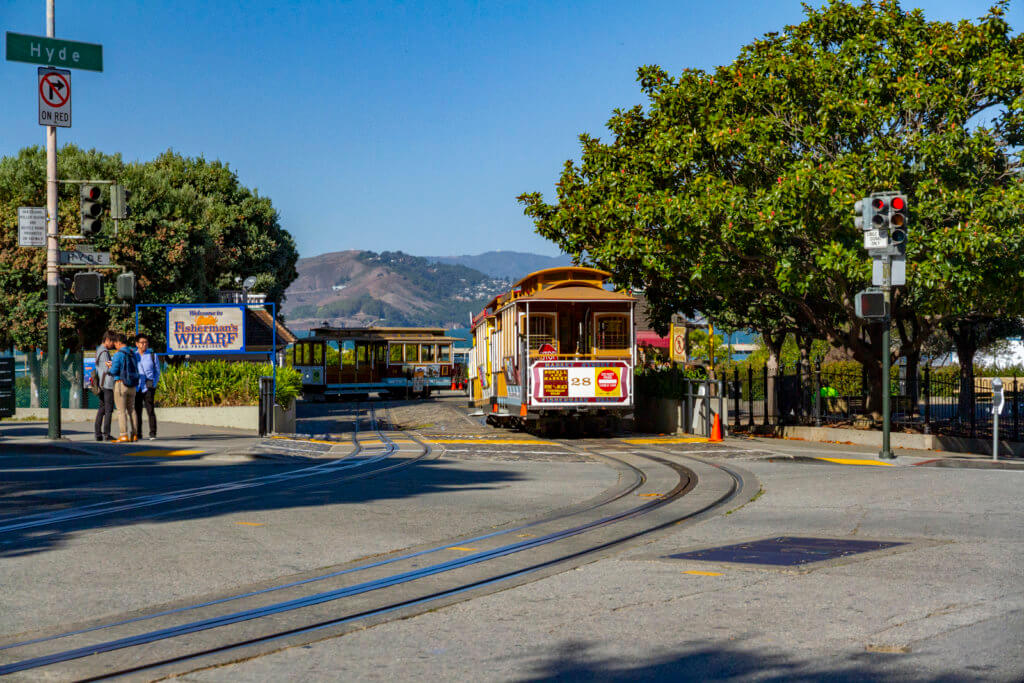 Now, getting back onto a cable car to get back to our hotel was another story. For some reason, there was a huge line and no cars were being loaded. Then, maybe about 20 minutes later, they started loading again, but the process is very slow. In hind sight we should've just jumped on a bus or something, but oh well.
Ride Experience
The narrow gauge cable car system provides a unique riding experience being that the system operates on technology that's over 200 years old. And, as the name of the system suggests, the cars are powered by a steel cable below the street. The cables move at a constant speed of 9.5 miles per hour and propel the cable cars forward when its grip is engaged around the cable.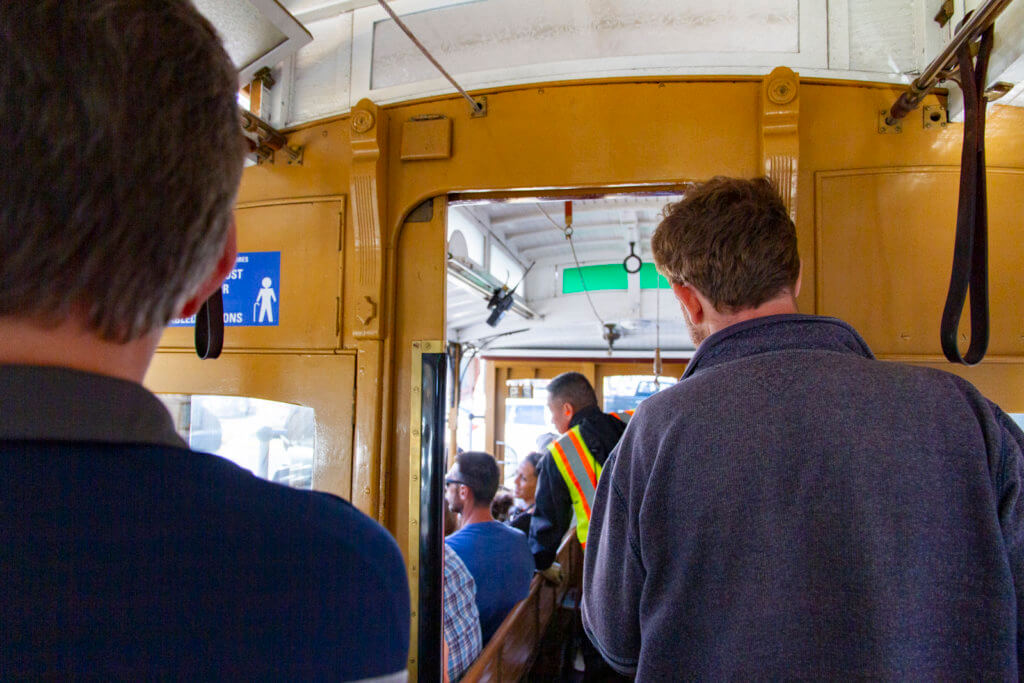 Needless to say, the fact that these cars latch onto a moving grip makes for a rather jolting ride. The cars are also small, so space is at a premium. And even if you manage to snag a seat, you might have someone standing right up against you in front of your face. But, it is a rather unique experience and one worth doing, I think, at least once.
Another aspect of the experience are both an audible and olfactory one. You can hear the cable running beneath the street, while the gripman engaging brakes, the grip, etc. create their own unique sounds too. Perhaps more interesting, though, is the smell of the brakes. You can often smell the brakes, which are akin to the smell of hot brakes on your car. But, sometimes, you can smell burning wood too, which is another type of brakes on the cable cars. And, when walking around the cable cars, you can see them too.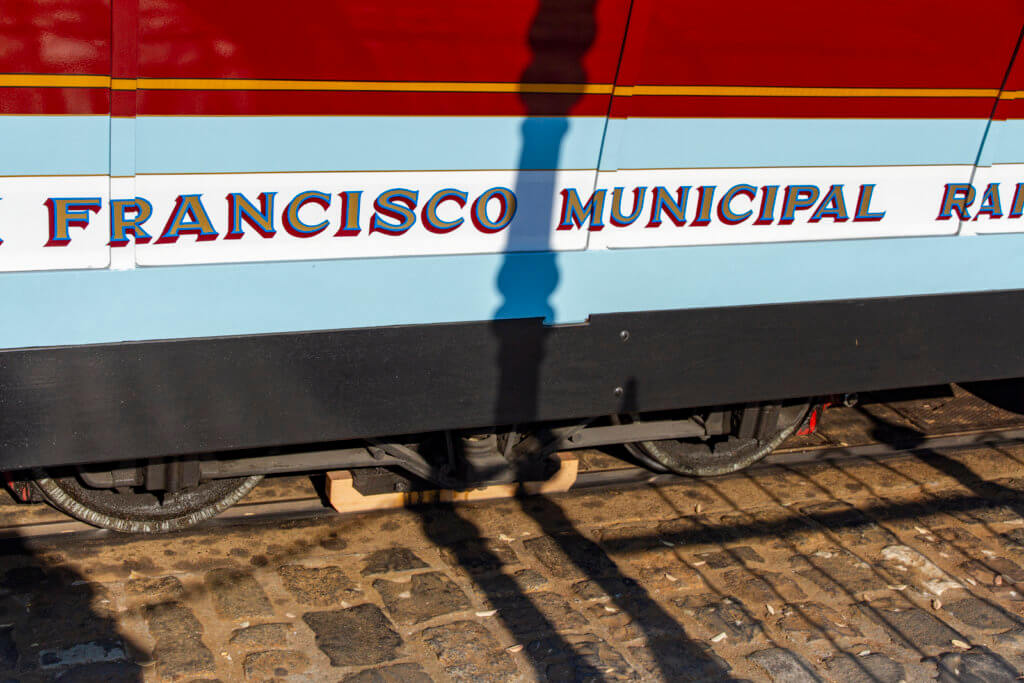 Fare
Riding the San Francisco Municipal Railway Cable Cars is not cheap. A one-way fare is $7 with no transfers available. You can pay cable car conductors using cash, or you can pay using the MuniMobile App, which is what we did.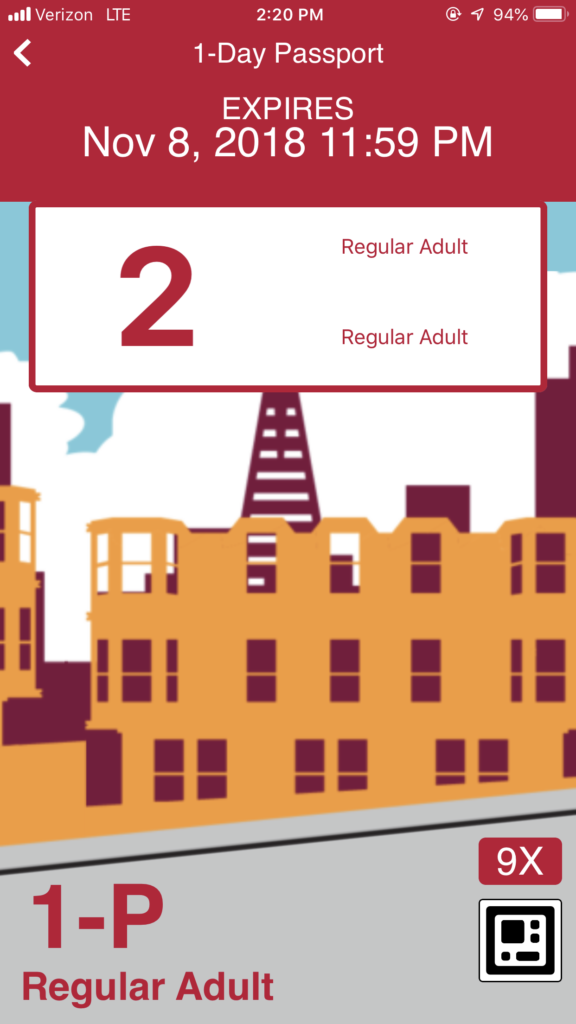 However, we didn't pay the standard one-way fare. Knowing we'd need to use the cable car to get to Fisherman's Wharf and then back to our hotel, I purchased a 1-Day Visitor Passport. The passports are $12 when purchasing on the MuniMobile app or on Clipper, while paper passports go for $23. This saved me $2 each, but also gave us the flexibility to ride more that same day if we so chose.
San Francisco Municipal Railway Cable Cars, Final Thoughts
Riding the San Francisco Municipal Railway Cable Cars was an interesting experience made even more interesting since our first gripman was such a sassy ass. Is it the most touristy thing you could do in San Francisco? Probably. But who cares? The one other time I've been to the city, I didn't even see the damn things, and that was over 20 years ago. So if you want to hop on, have at it! And be sure to take my advice above to save your self a little money. Oh, and don't forget to put the purchase on your Chase Sapphire Reserve to earn 3x points ?.
A Gourmet Adventure Through Northern California
San Francisco Municipal Railway Cable Cars