I admittedly didn't look too much into the dining seen in Seattle when planning our trip, so once we got back to the Seattle Marriott Waterfront, I jumped onto Yelp to see what was good around us.  For our first dinner in SEAtown we eventually settled on Spur Gastropub.
Located a quick 10-15 minute walk from our hotel, Spur Gastropub is a somewhat small restaurant with a decidedly Pacific Northwest flair and a great bar.  When we arrived, the restaurant was pretty empty, and despite being somewhat underdressed, we were quickly sat and received excellent service.  To start we ordered some drinks and a couple of Sockeye Salmon Crostini.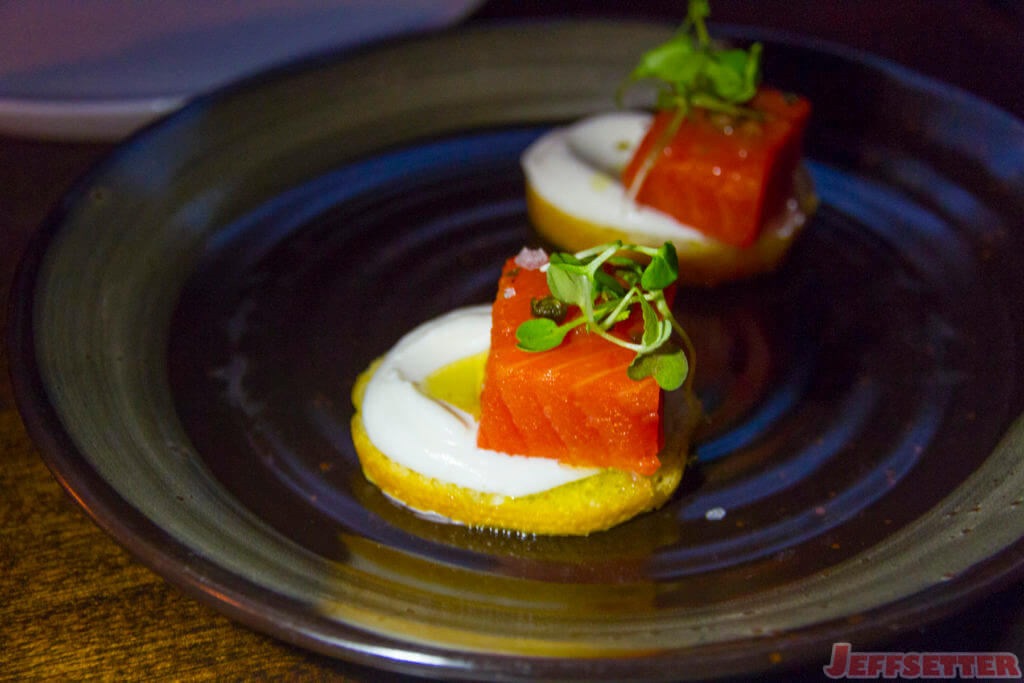 These little crostini were topped with some mascarpone, pickled shallot, capers, olive oil, micro greens, and a nice chunk of cold smoked sockeye salmon.  It was delectable, and as we've been told, the one thing item that hasn't changed since they opened.  And it's easy to see why!  This brings the point that the menu does change seasonally at Spur Gastropub.
Next up we ordered the Rabbit Liver Pate.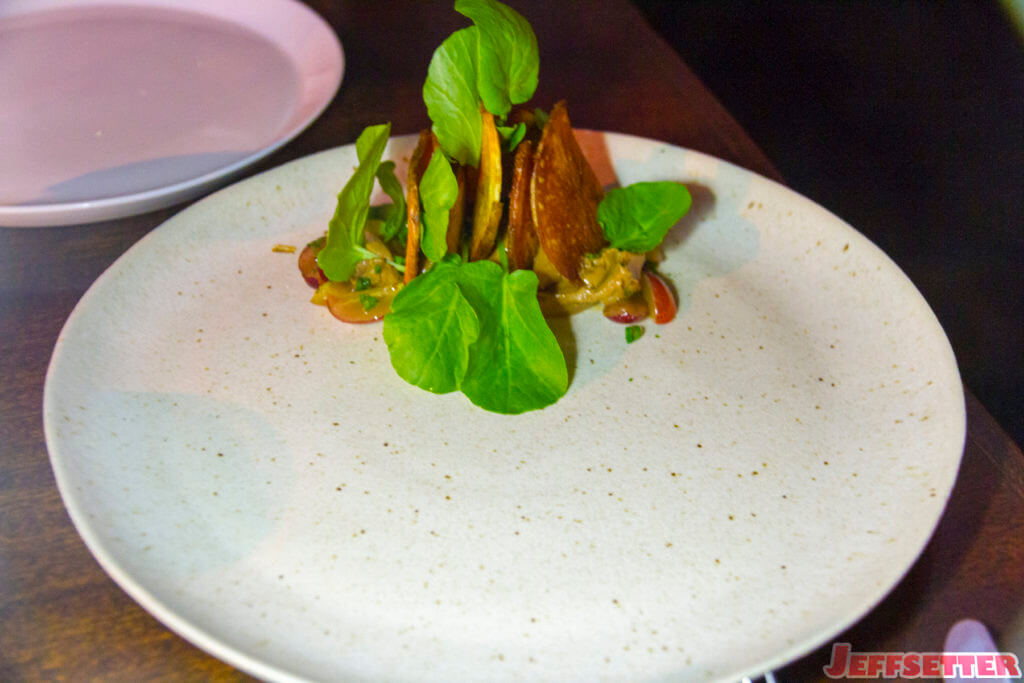 This was the first time we had rabbit liver pate, and it was great!  The creamy, rich pate was cut by the grapes, greens, honey, and paired well with super crunchy house-made potato chips.
Our next dish was another first for us, Crispy Veal Sweetbreads.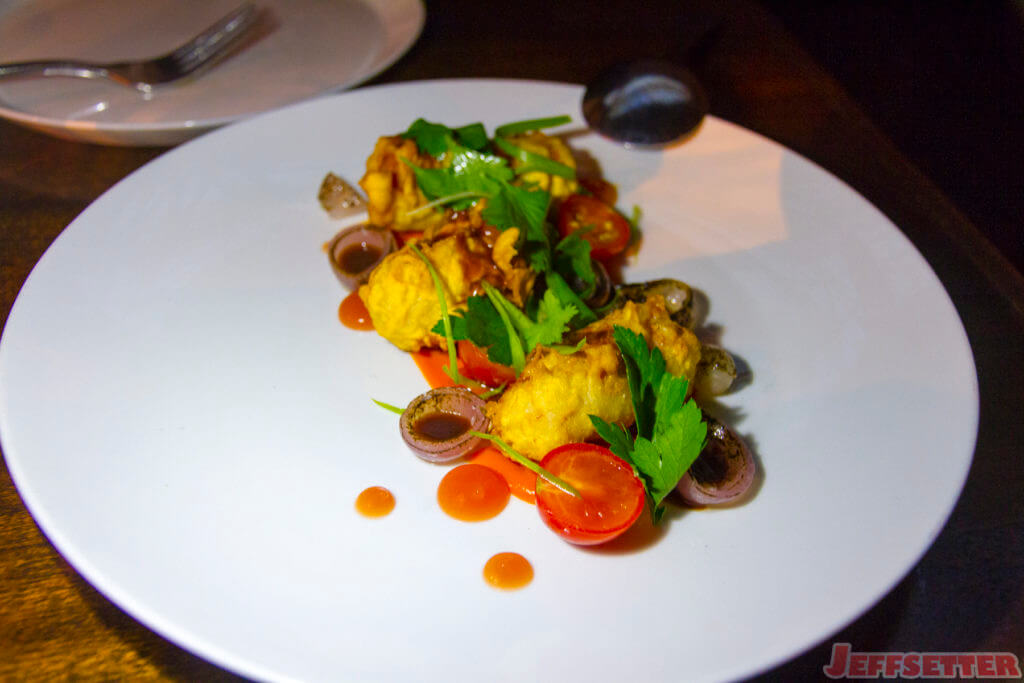 The crispy on the outside, soft on the inside sweetbreads paired really well with tomatoes, sweet onion cups filled with balsamic vinegar and aromatic herbs.  It was another really nicely balanced dish and was a great one to try sweetbreads for the first time.
Our final savory dish was the Tagliatelle.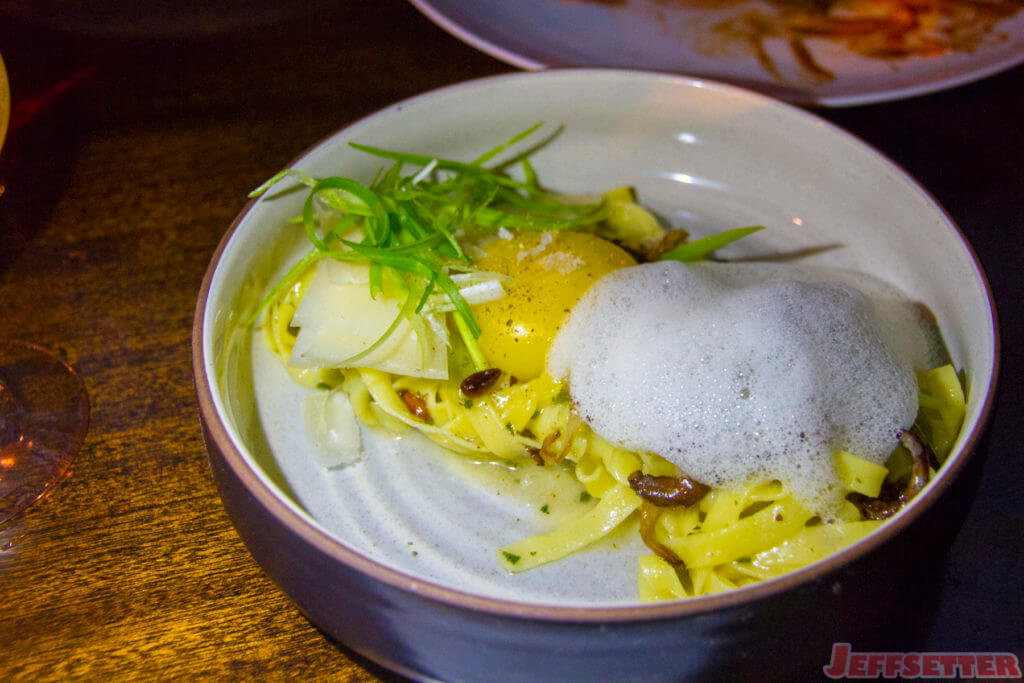 The house tagliatelle was paired with a duck egg yolk, oyster mushrooms, pine nuts, green onion, shaved parmesan, and parmesan foam.  It was luxuriously rich thanks the the duck egg (another first) and really tasty.
For dessert, I ordered the Ice Cream with Playful Accompaniments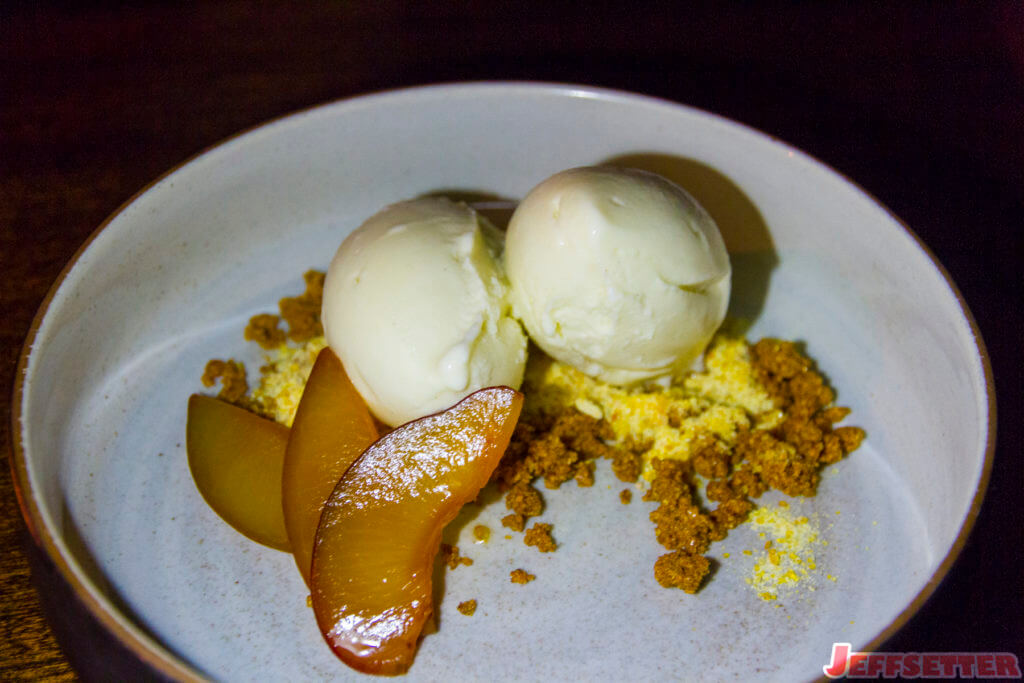 While the wife ordered the Black Sesame.  Balsamic, Apple, Ice Cream, Sponge Cake, Tuile.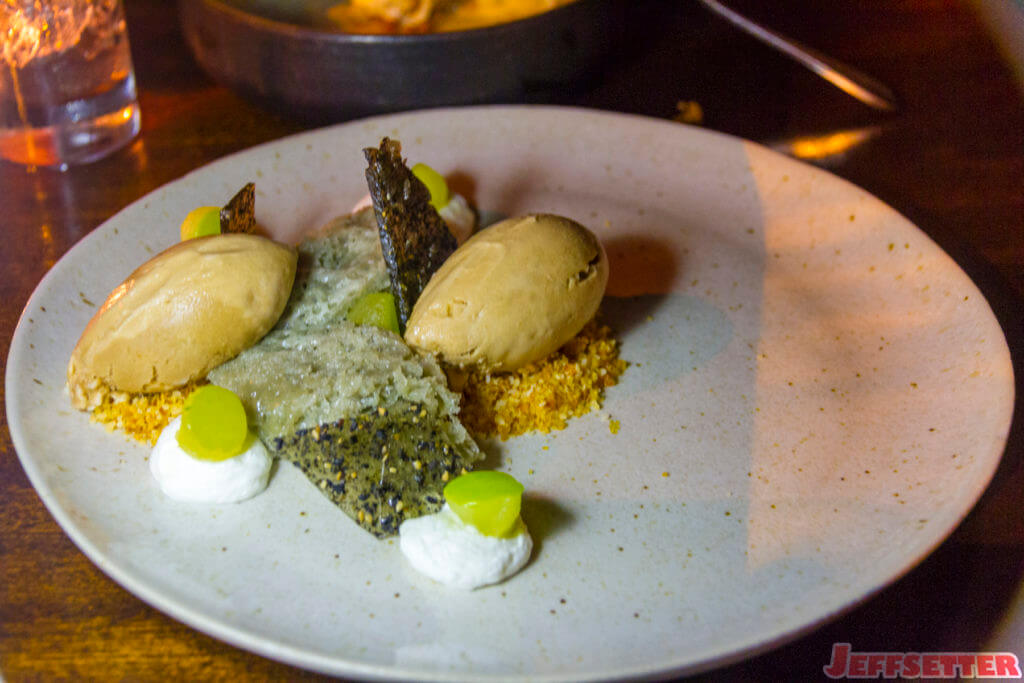 Both desserts were really good, and thankfully, on the lighter side.  A nice way to end the mea.
Admittedly we arrived at Spur Gastropub a bit early, which is probably why it was so empty.  By the time we were finished, the restaurant was packed.  So while we didn't have a reservation on this visit, it may be a good idea to make one if you know you're going to eat here.  Especially if you go later in the evening.  This time around, however, we had to have an early dinner, so we could get sufficient rest for our road trip the next day.
Oh, and we later learned that many of the fine folks at ChefSteps actually worked at Spur Gastropub and some point.  They all love the place, and if you never heard of ChefSteps, you should check them out.  Especially if you're an avid home cook.  They're one of my go-tos for ideas and techniques.  And no, I'm not affiliated with them in anyway, just a fan of the great work!
Our PNW Adventure
Dining Review:  Spur Gastropub