Since I was flying out of Seattle and still had my Platinum Card at the time, I decided that revisiting the Centurion Lounge Seattle would be good to compare and contrast with my first visit. And, WOW… What a 180!
On the morning of our departure, my mom and her parents needed to be at the airport at 7 am. So, after a quick breakfast in the Seattle Airport Marriott's Concierge Lounge, I dropped them off at the airport. I then went to go fill up our car, went back to the hotel to relax a bit, then went to Silvercar to return my car. Things went a bit quicker than I thought they would, so I arrived at SEATAC about three hours prior to my scheduled departure time.
I knew going in that you can't get into a Centurion Lounge more than two hours prior to your departure time. But, I went anyway to chance my luck. After reviewing my credentials and tickets, I was denied and asked to return in an hour, which is fine. So, I walked the airport and did some plane spotting.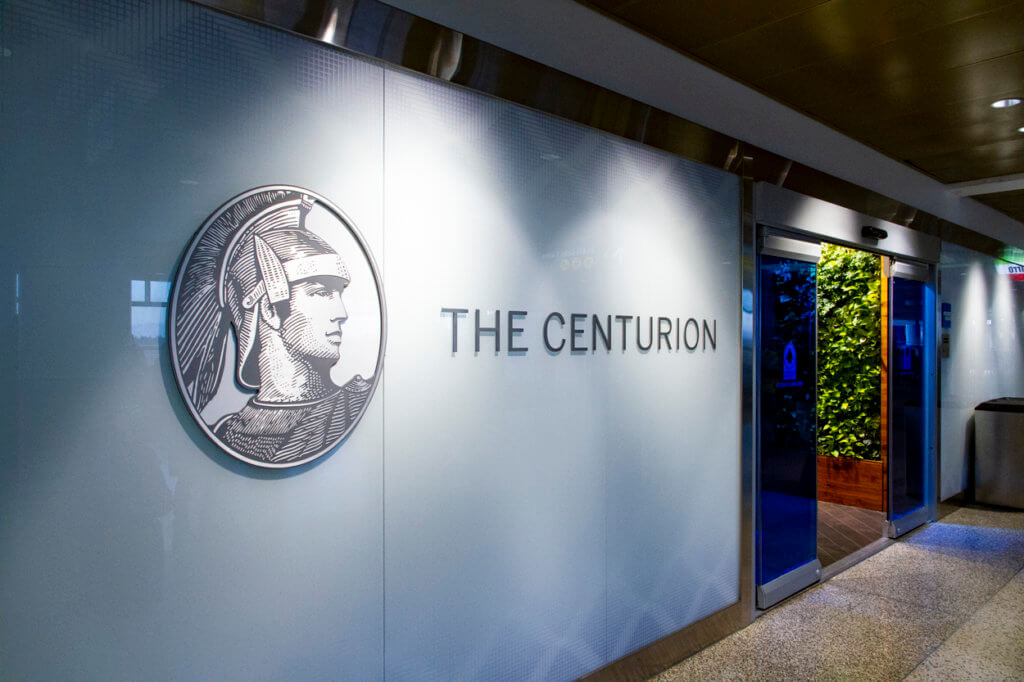 SEATAC Plane Spotting
Luckily, SEATAC has large, gorgeous windows almost all the way around. I didn't want to have to switch terminals, though, so it limited what I could spot. That meant a lot of Alaska jets, along with some Hawaiian ones.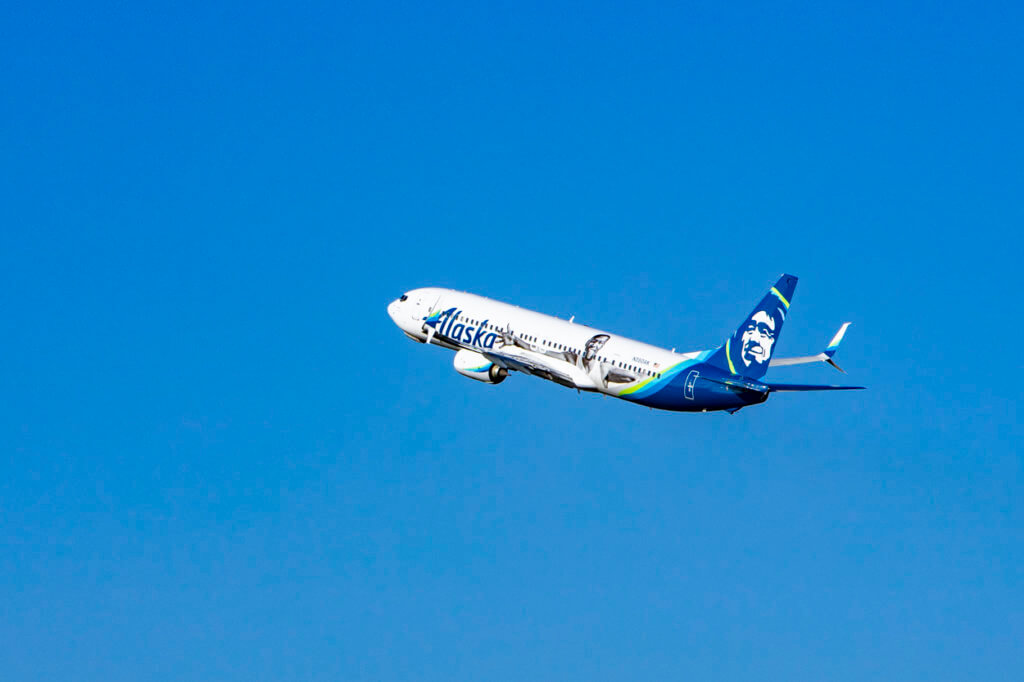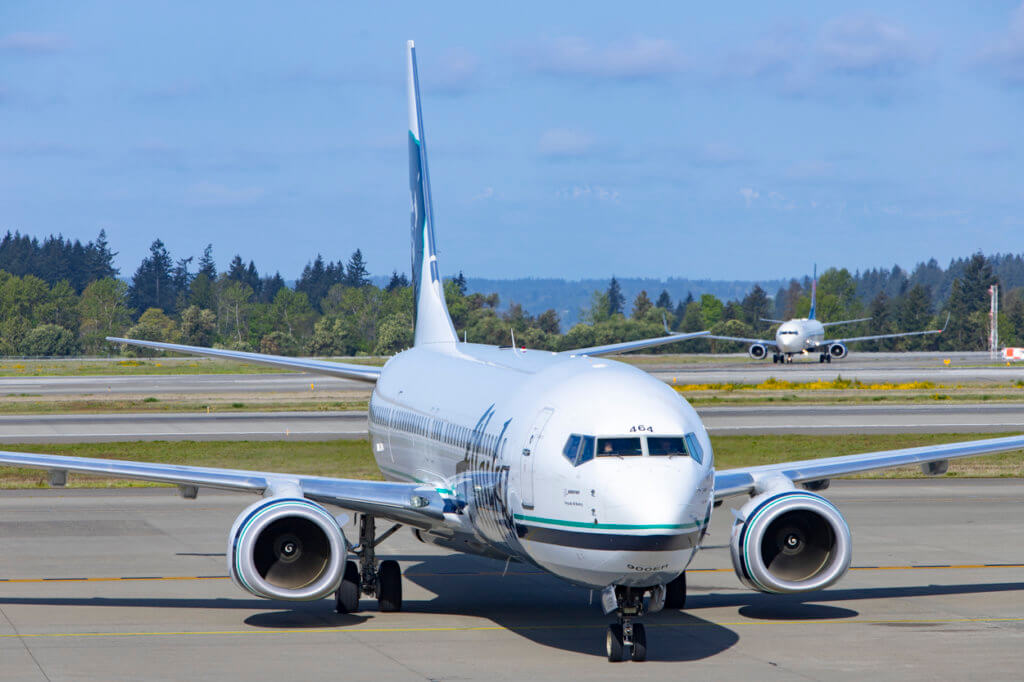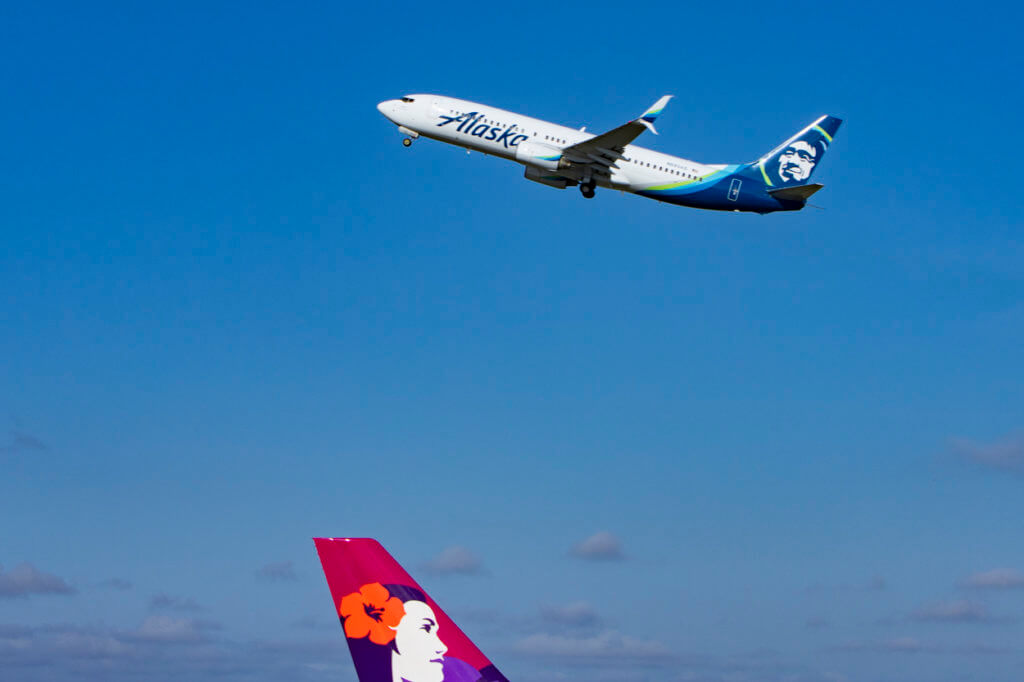 And that was fine! I love Alaska and ended up being able to watch the Hawaiian flight my mom and her parents were on depart.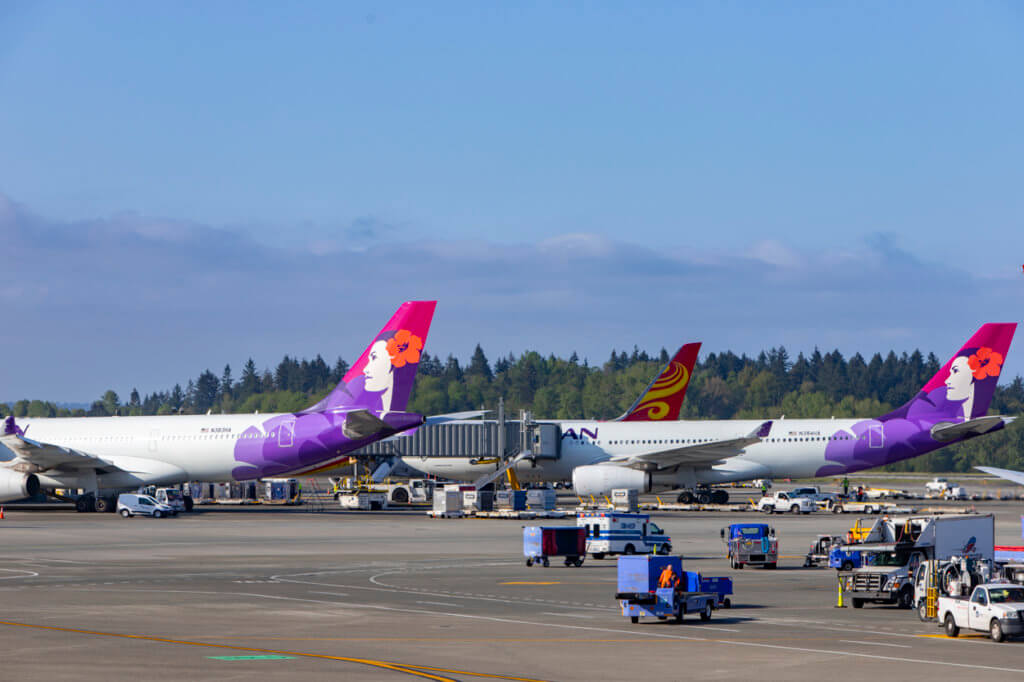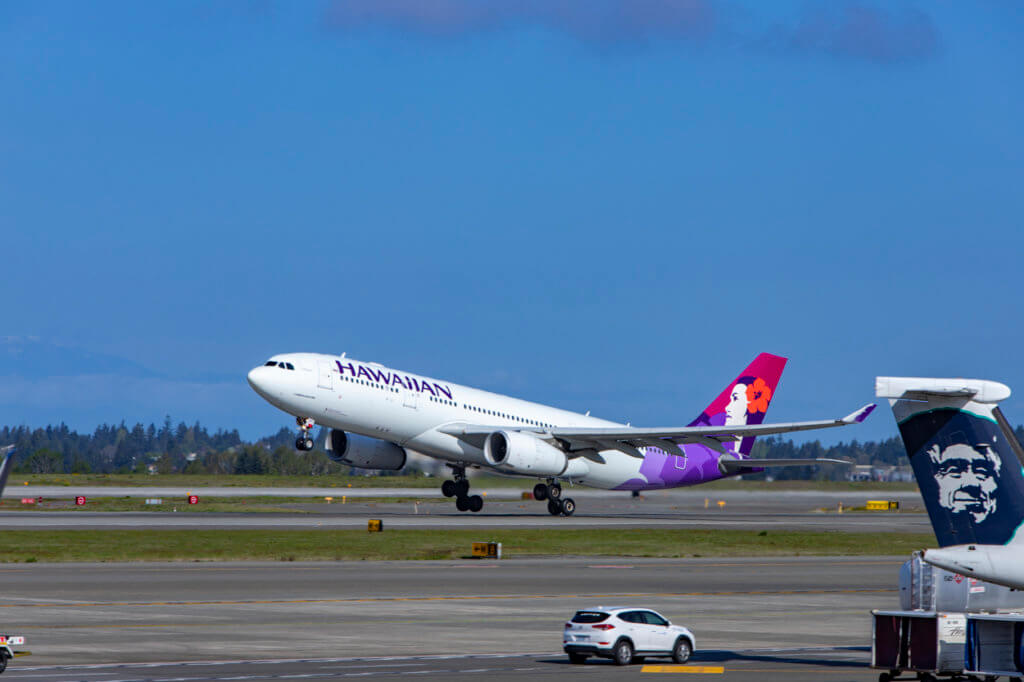 Revisiting the Centurion Lounge Seattle
After watching my family's flight depart, I headed back to the Centurion Lounge. There, the same associate was manning the desk and very bluntly informed me that the lounge was for Amex Platinum and Centurion cardholders only. Seriously. I gave you my card an hour ago. Yeah, you see a lot of people throughout the day, but you saw me an hour ago are making like I don't belong now?
Things didn't get much better when I got inside. The lounge was packed to the gills. Not quite as bad as my visit to the SFO lounge, but bad enough that all I could do was grab a spot on a sofa. Of course, another guest arrived after me and made it clear that she wasn't happy that I was there. Fun.
The lounge was so crowded that I couldn't really take any photos. In fact, the only photos I got were these two of the buffet.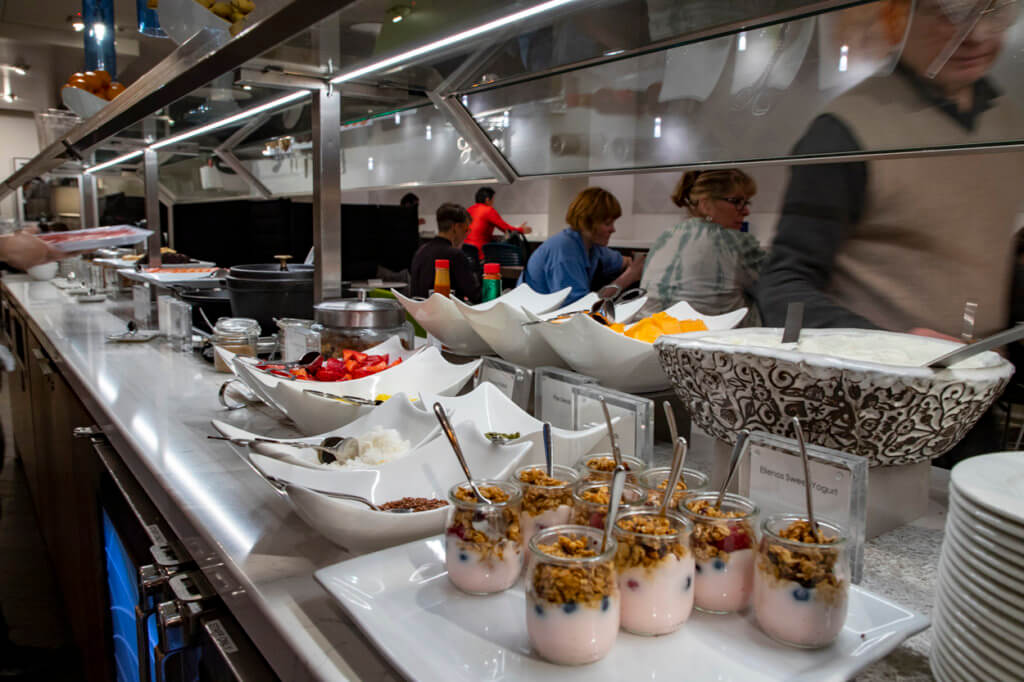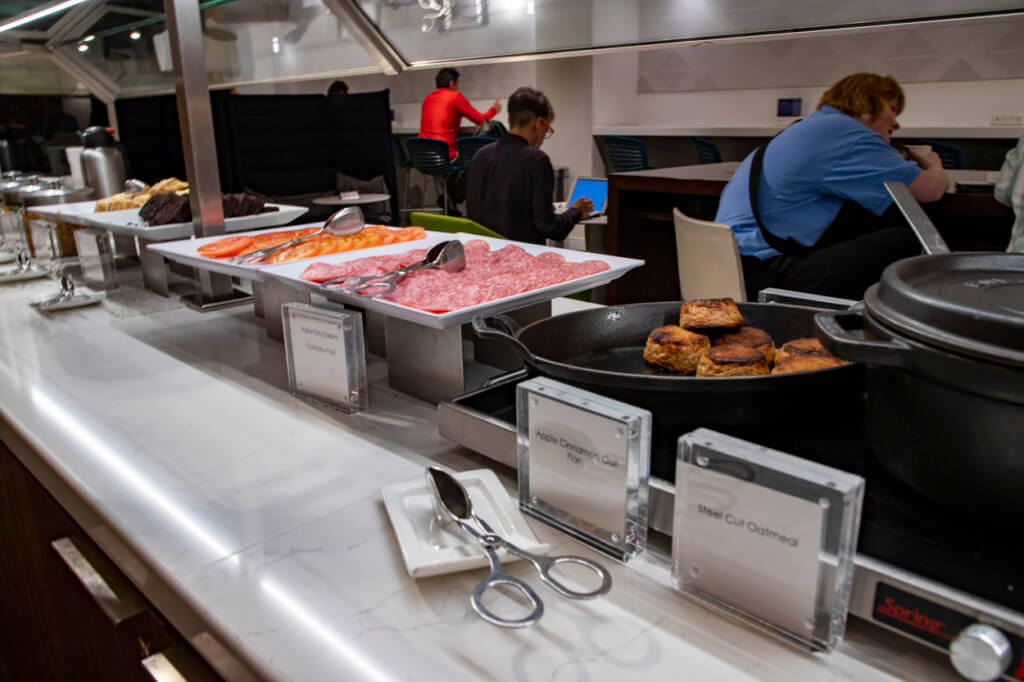 The morning spread included fresh fruit, yogurt parfaits, yogurt, granola, oat flan, oatmeal, cookies, brownies, coffee, and a mix of soft drinks and alcohol. Needless to say, the breakfast spread in Las Vegas was much better. But, that's also a bigger lounge. Seattle was never really a full-fledged Centurion Lounge.
Service within the lounge was also off compared to my last visit. Is that because it was chaotic in there? Probably. But, it compounded the unpleasant experience.
Revisiting the Centurion Lounge Seattle, Final Thoughts
I didn't spend a whole lot of time in the lounge. In fact, after doing some nibbling and using the restroom, I dugout. Hanging out in the terminal was a much better way to spend my time than staying in the lounge. And, as you all know, it was after this visit that I decided to cancel my Platinum Card. It's not only the lounges that caused me to come to that conclusion but a number of different factors too. You can read that specific post, though, if you want to know why I closed that card. At any rate, my Centurion Lounge success right is 50/50 and, in my opinion, isn't worth it.
Touring the PNW with My Grandparents
Revisiting the Centurion Lounge Seattle