On our final full day in San Francisco, we took Mr. Jeffsetter's recommendation and went on a hike. Specifically, we went hiking down to Marshall's Beach to get the best view of the Golden Gate Bridge in the city.
Location
Marshall's Beach is part of the Golden Gate National Recreation Area. It's on the San Francisco side of the bridge and has no admission for entry. Parking, however, is at a premium. In fact, we had trouble trying to find parking and ended up parking at the nearby Langdon Court Parking Lot. From there, we followed a somewhat sketchy looking trail to the Marshall's Beach hike.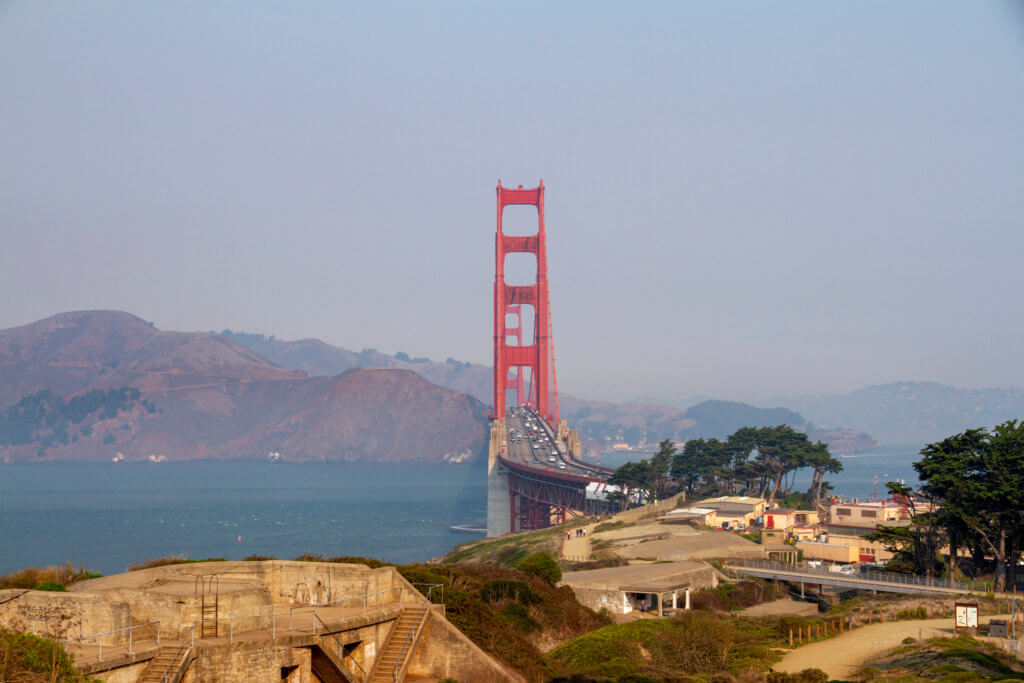 The view from Langdon Court, by the way, is gorgeous enough. But viewing the bridge from down on the beach does give you a different perspective.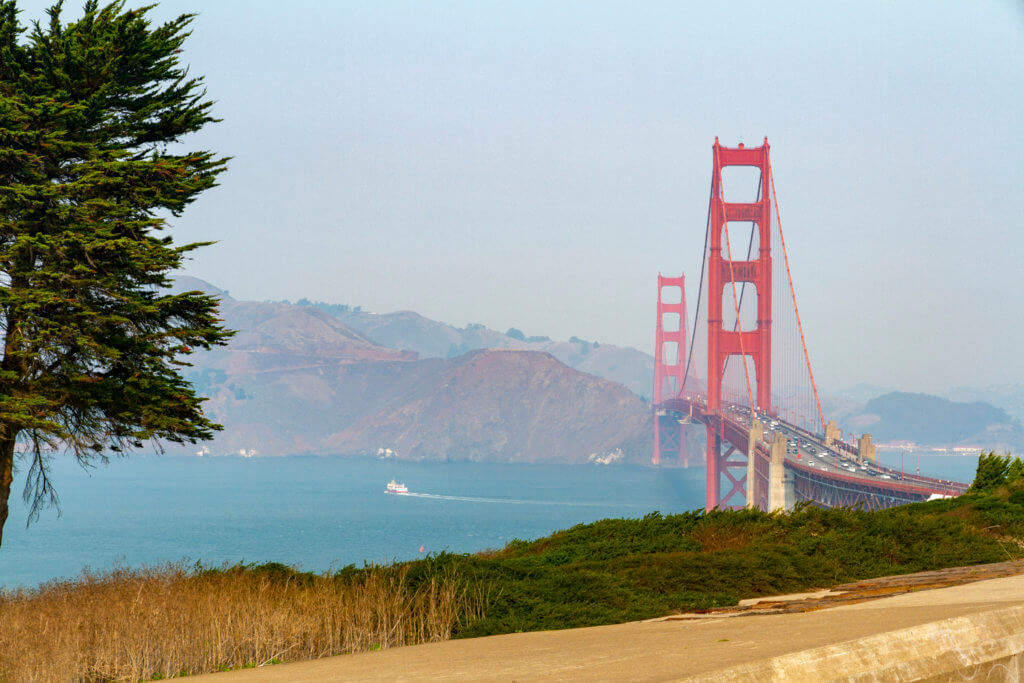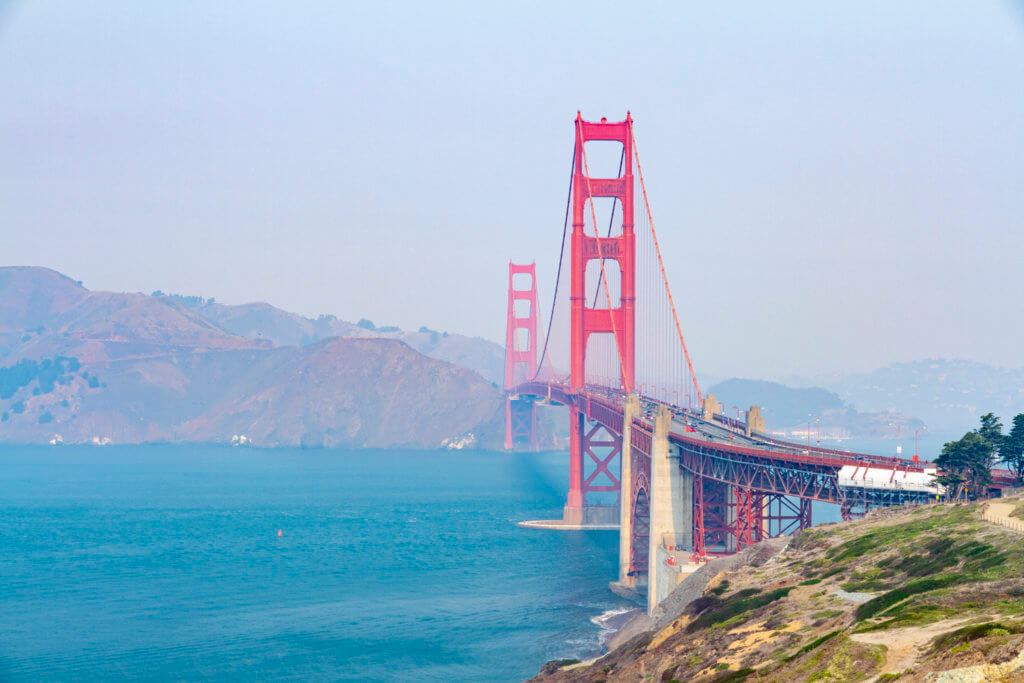 The Hike
The hike down to Marshall's Beach is really just switchbacks and stairs. Views from the trail are lovely, though the views were obstructed thanks to smoke from the Camp Fire. Aside from the view obstruction, though, the smoke made the hike physically more difficult to do, especially when going back up the trail. Thankfully, though, it was a cool day, so at least that helped.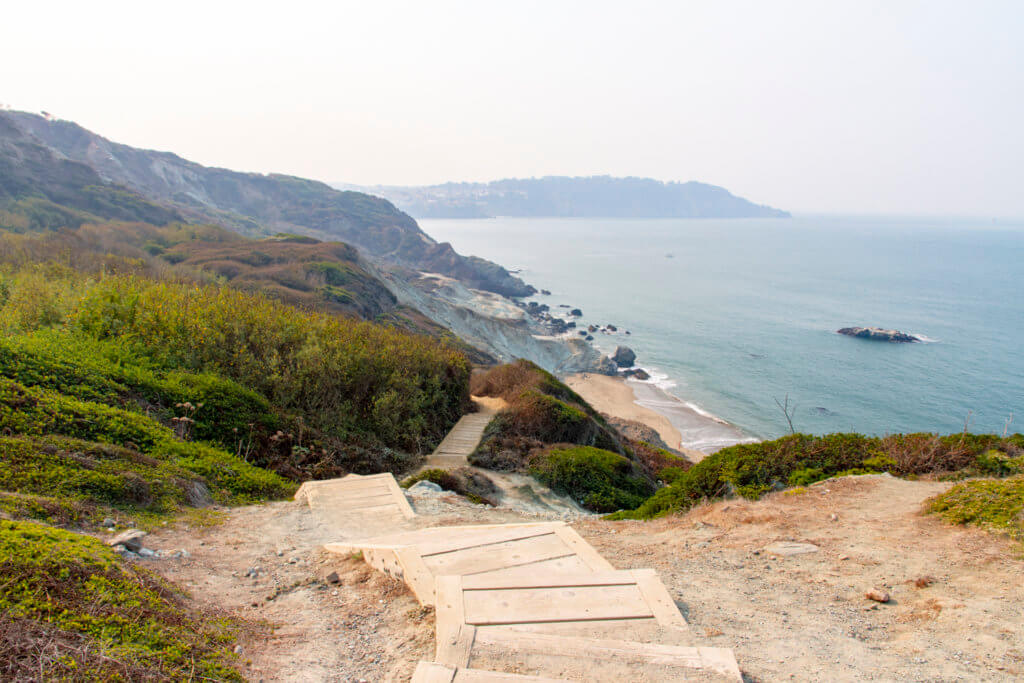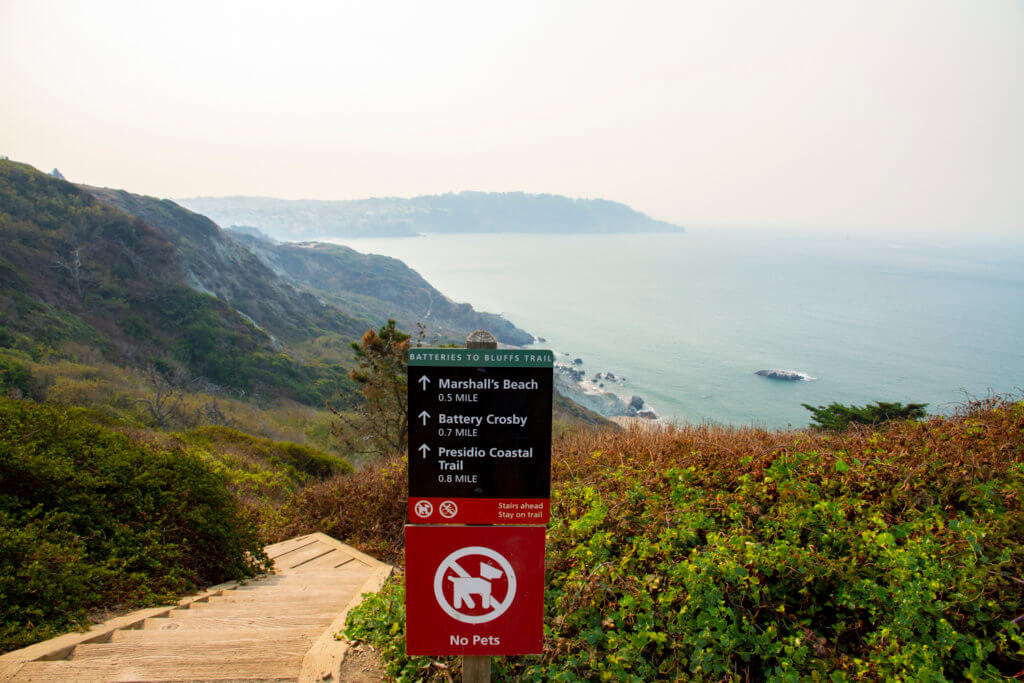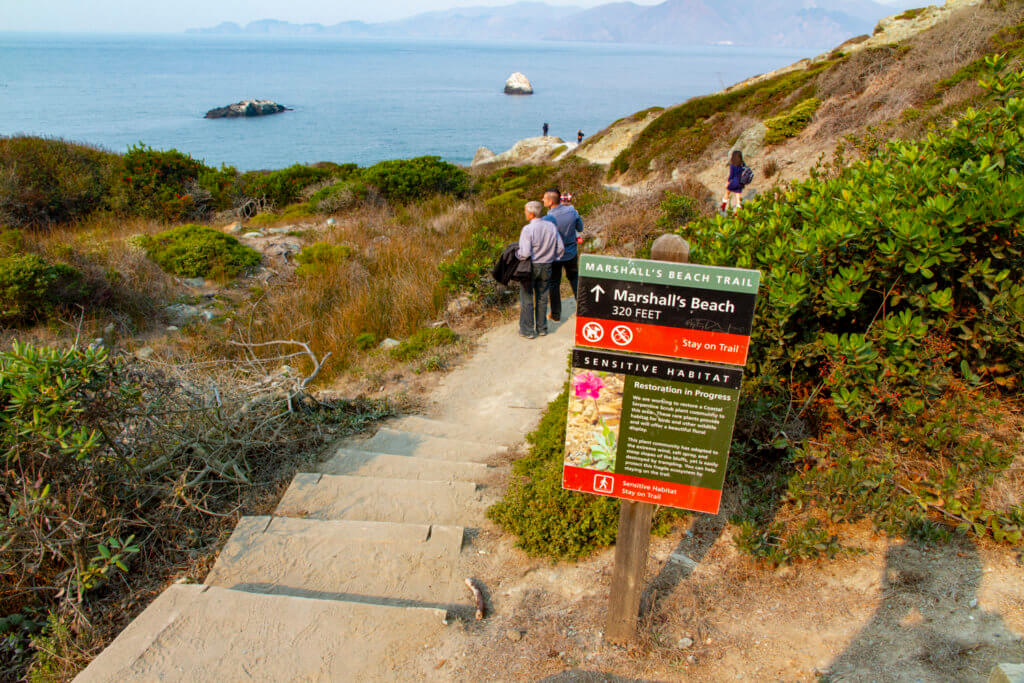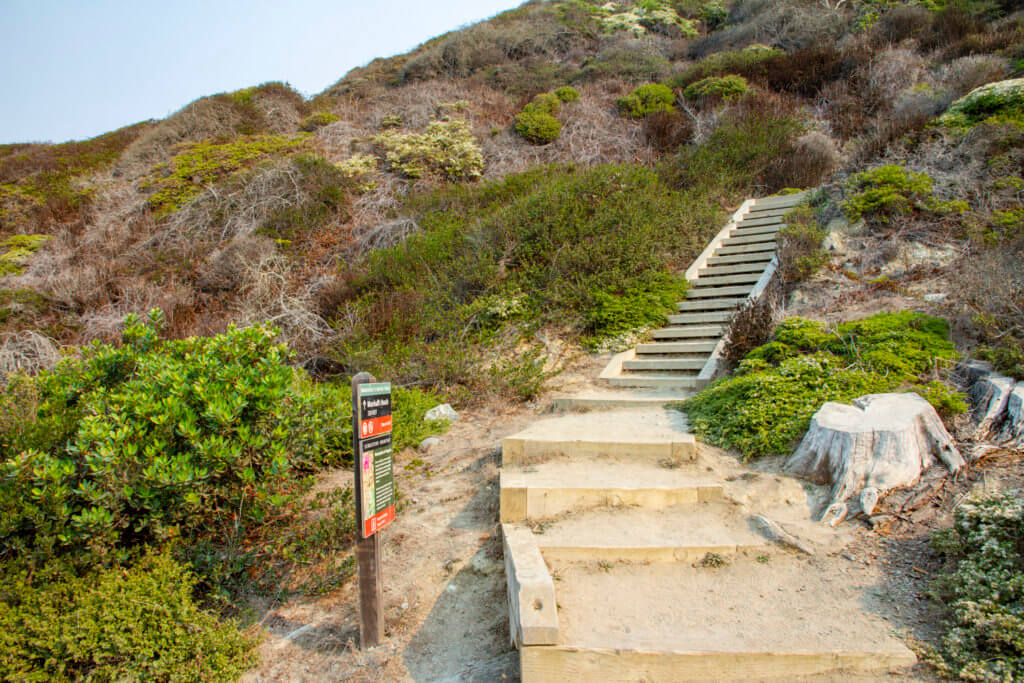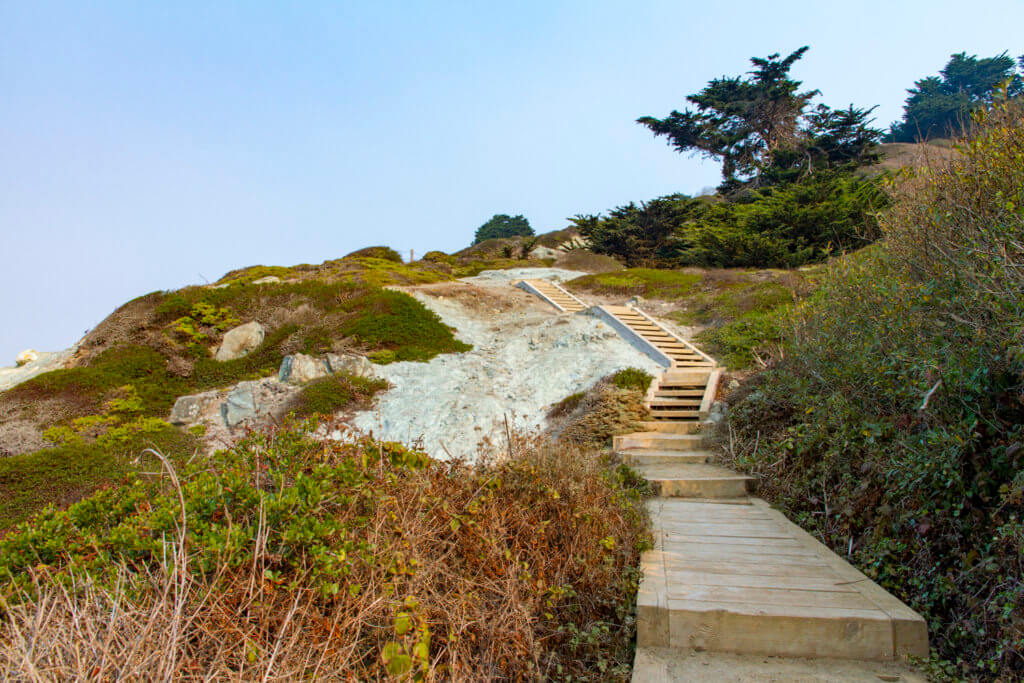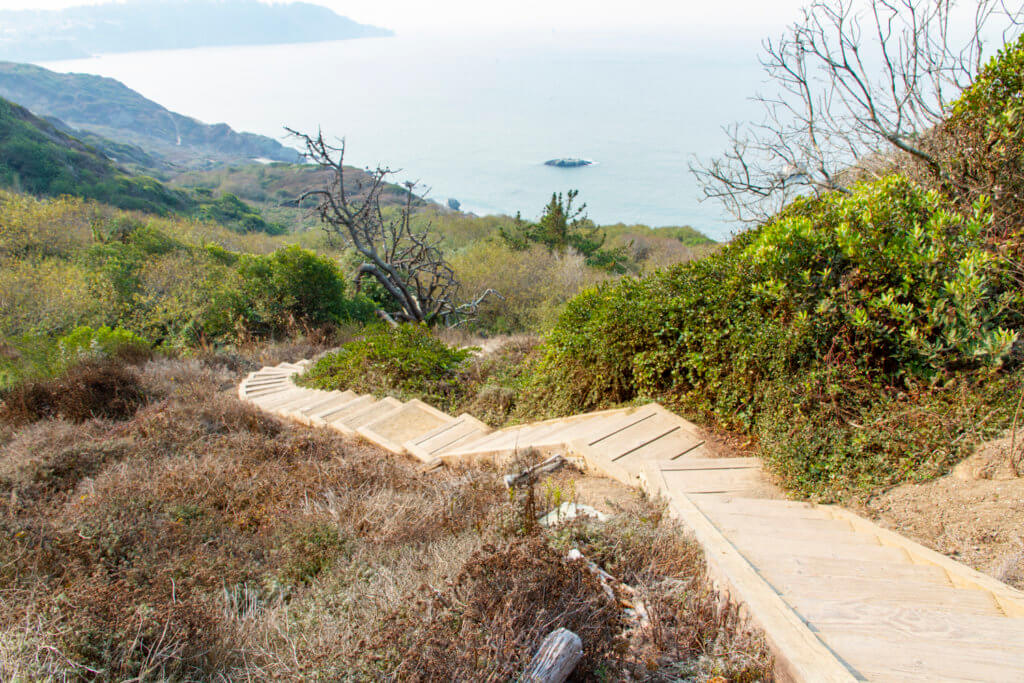 The Beach
Now, wait Jeff failed to tell me was the fact that Marshall's Beach is a nude beach. Thankfully, during our time there, there were only two naked guys on the beach and they largely kept hidden. What there was an abundance of, though, were seabirds, running along the shore.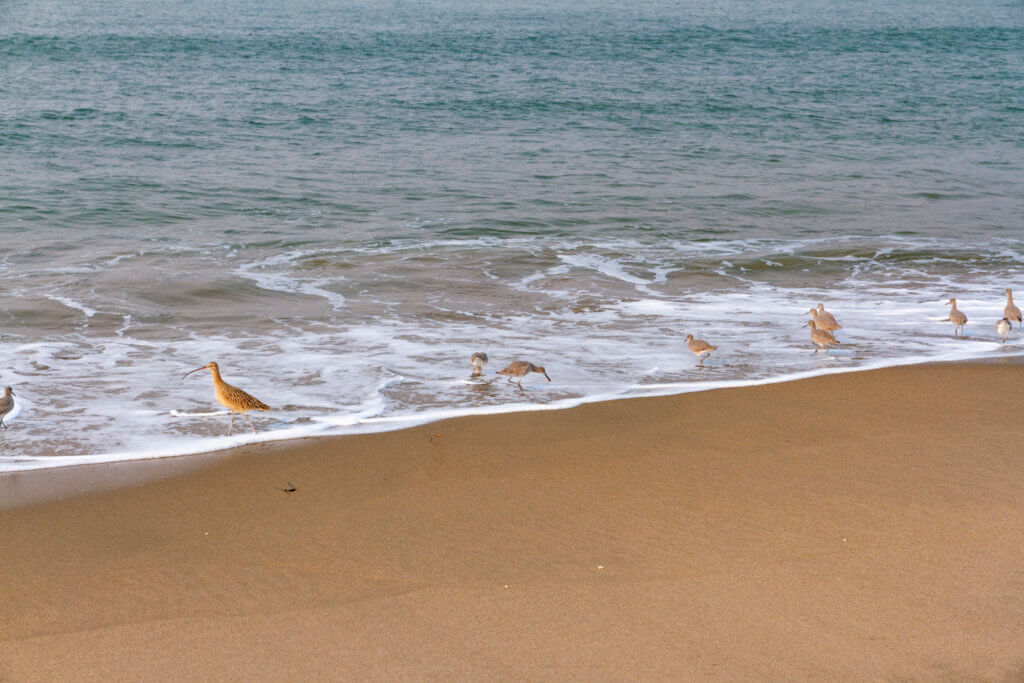 To get the best views of the Golden Gate Bridge, you need to traverse the entire beach to the bridge end.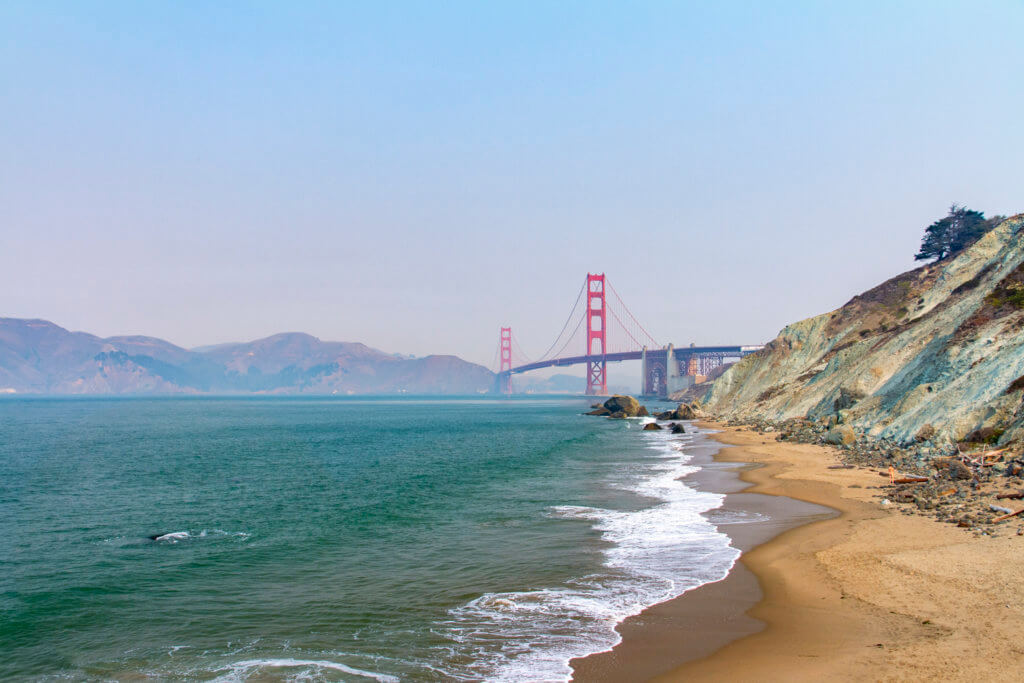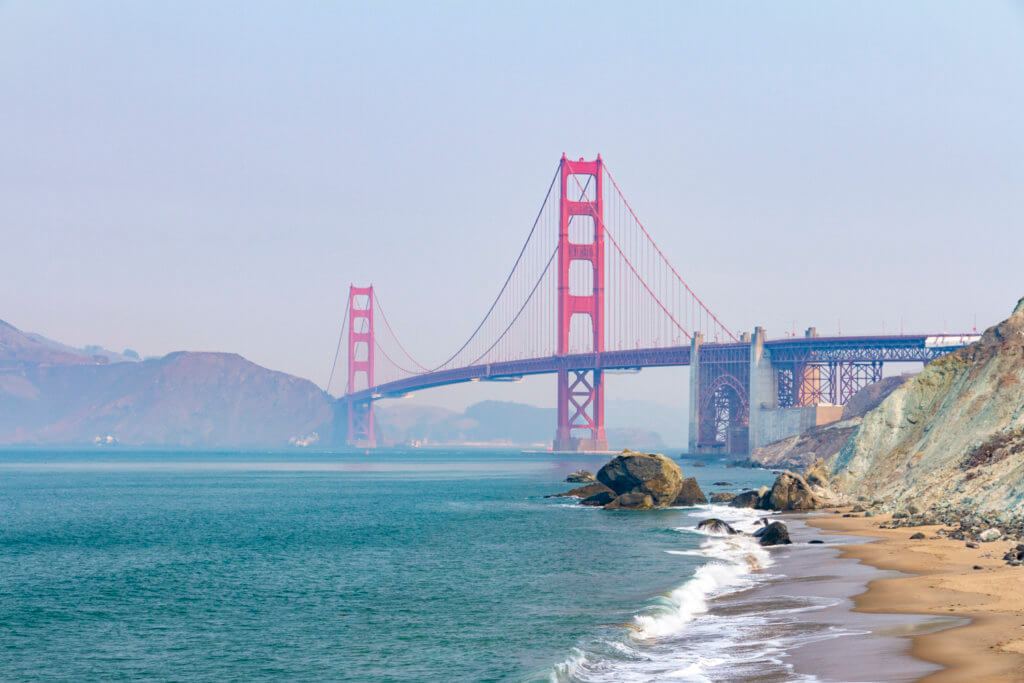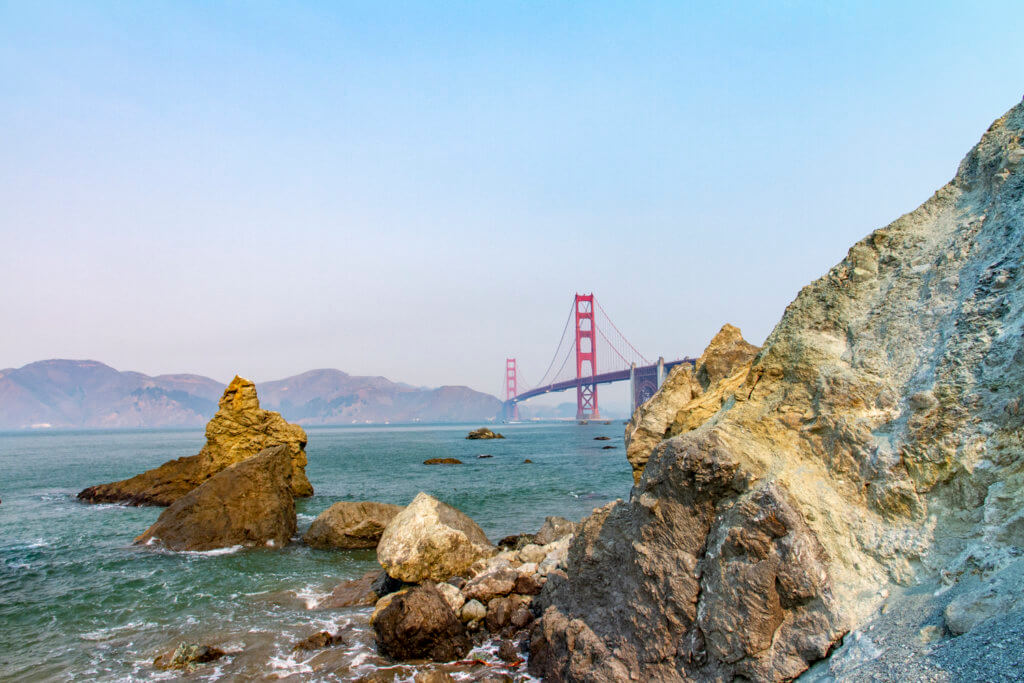 At the end of the beach is a rocky outcropping obstructing an even better view. At the time we went, the tide was up, so we had to climb over the rocks to get an even better view. But if you go when the tide is out, I'm sure you'd be able to get to the other side of the outcropping a little easier.
Hiking Down to Marshall's Beach, Final Thoughts
The best time to get to Marshall's Beach is, undoubtedly, to catch sunset. Can you imagine the colors? Unfortunately, we were pressed for time on that day, so we went on the hike in the morning. And while it's a relatively easy hike, it was a bit strenuous for me… Clearly, I need to get back into shape lol. But if you have time while int he Bay Area and don't mind possibly seeing naked people, do check out Marshall's Beach.
A Gourmet Adventure Through Northern California
Hiking Down to Marshall's Beach