After our ride on the San Francisco Municipal Railway Cable Car, we took a walk around the touristy Fisherman's Wharf. But the real reason we were here? To grab lunch at Scoma's.
Fisherman's Wharf
Yeah, yeah, yeah… Riding the cable car and walking around Fisherman's Wharf are very touristy things to do. But we really only came to see the sea lions and to get to our lunch destination. No Ghirardelli, Ripley's, or other tourist traps for us.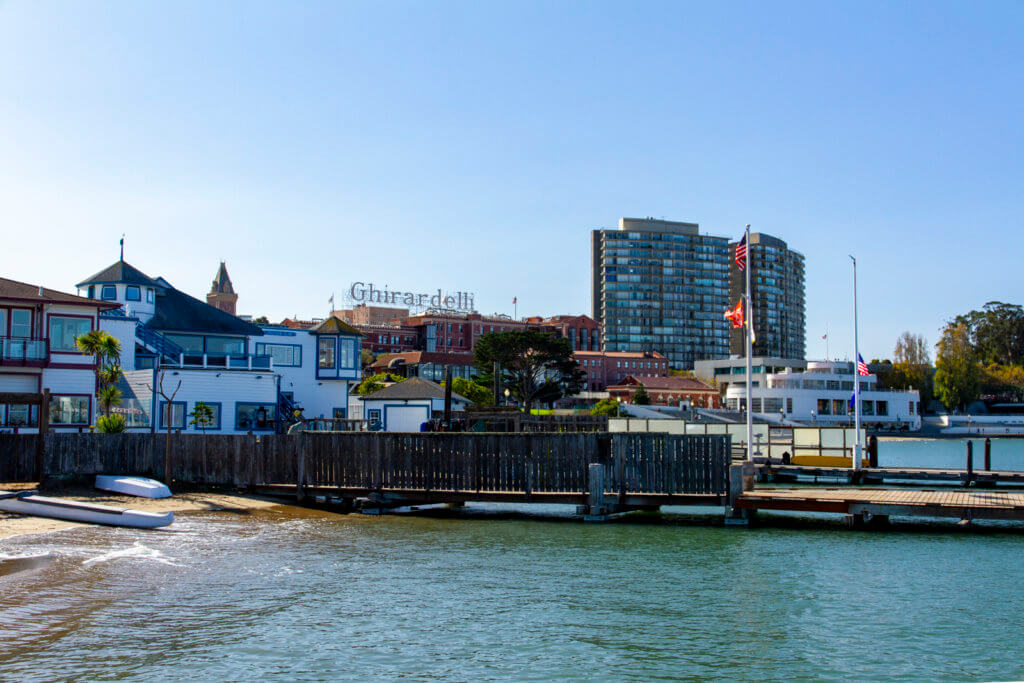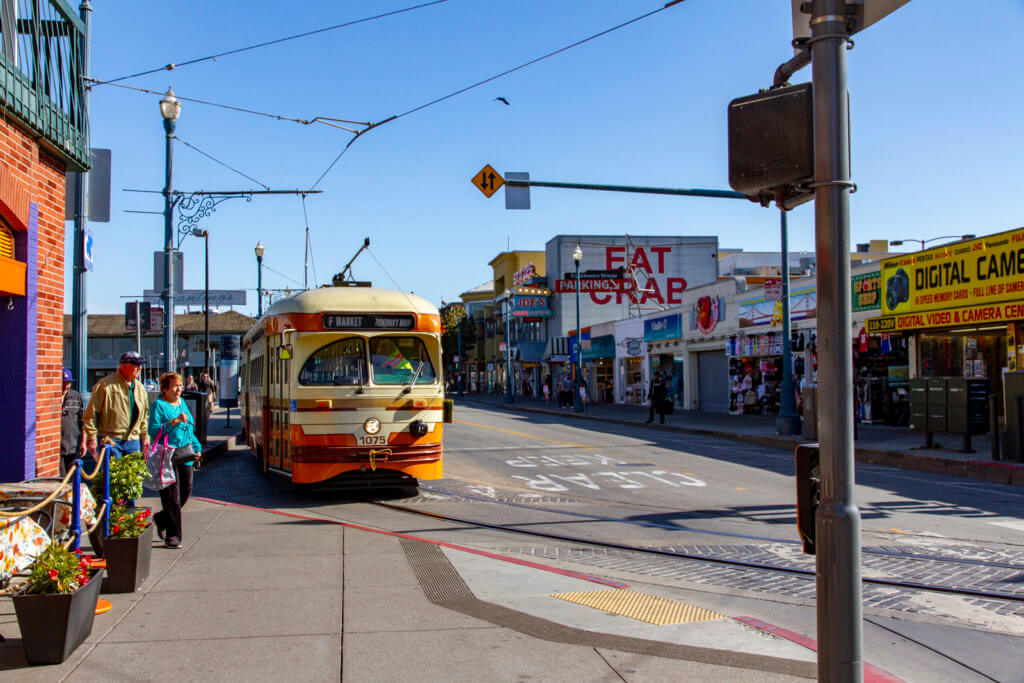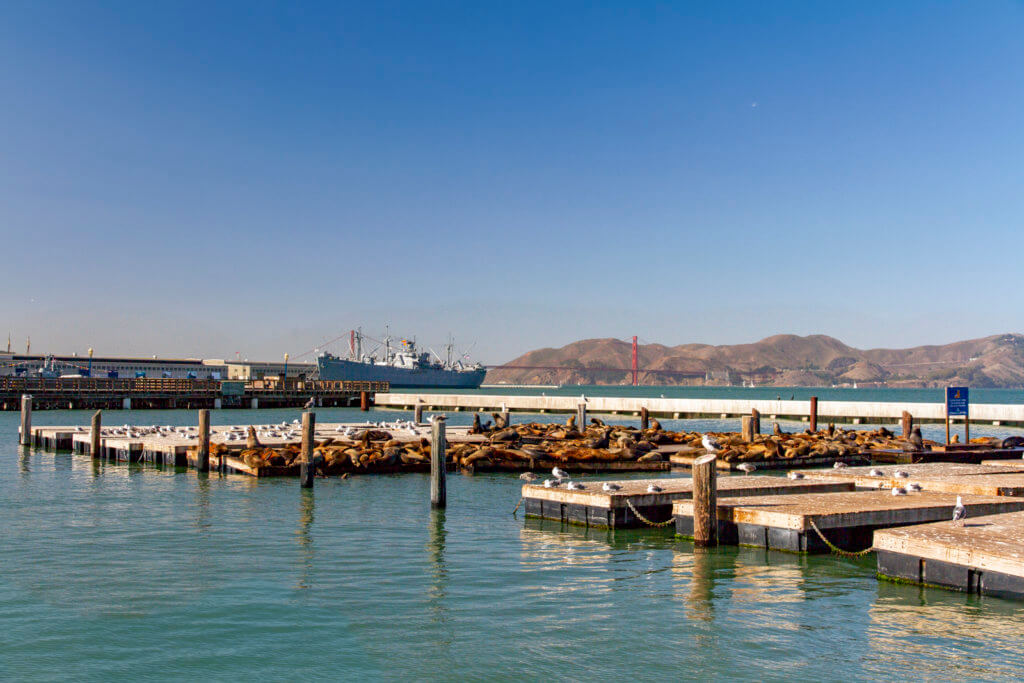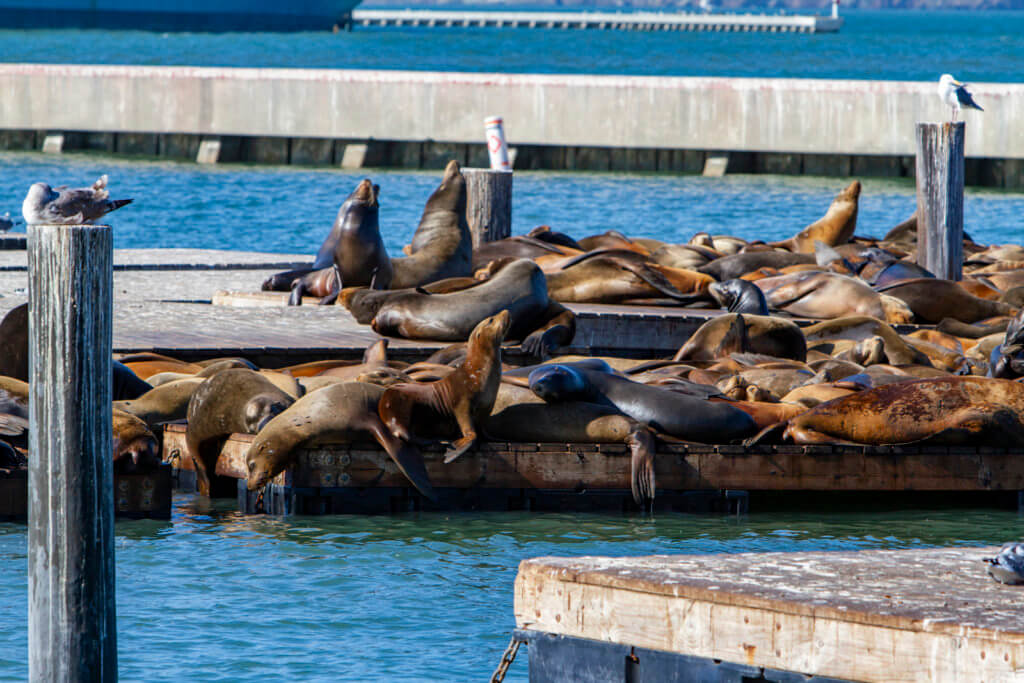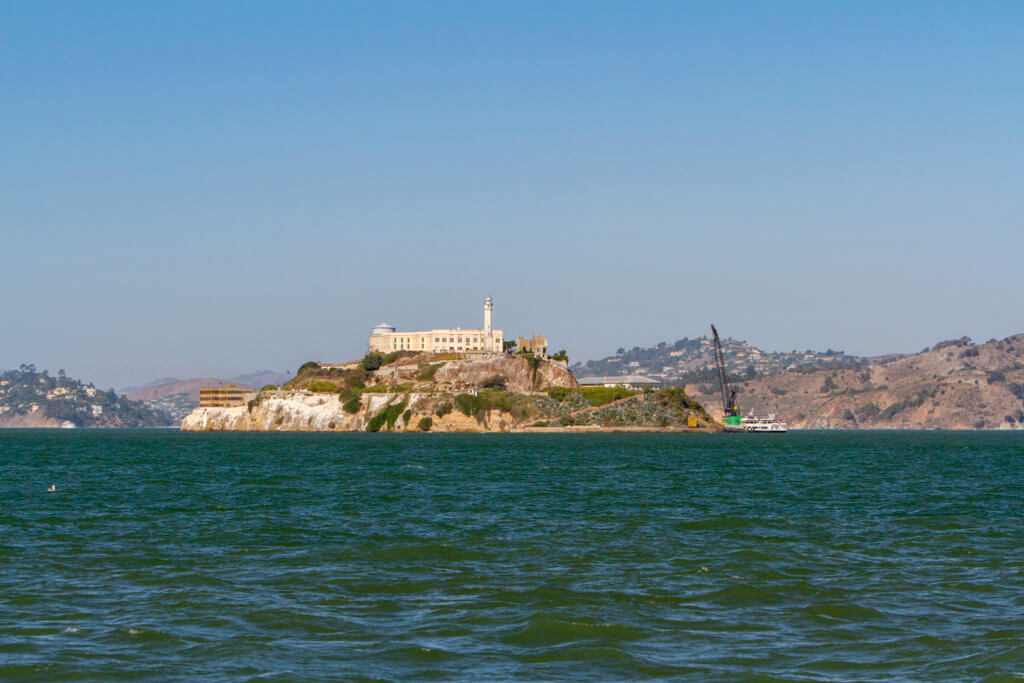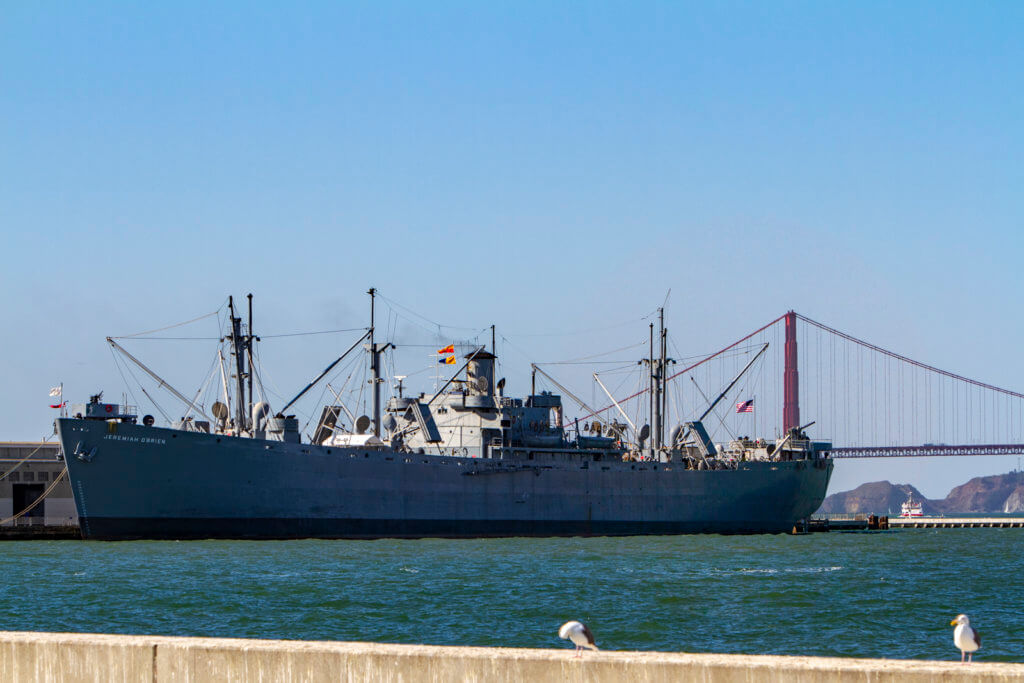 Admittedly, the views from Fisherman's Wharf are pretty great. And that alone is worth a visit here.
Lunch at Scoma's
Like I said earlier, our primary purpose for being in the area was to grab lunch at Scoma's. It's somewhere my father-in-law recommended to us, so we had to check it out.
Location
Scoma's isn't in the Pier 39 area most associated with Fisherman's Wharf. Instead, it's closer to Hyde Street and Ghirardelli Square. But, it's tucked away on the pier away from Jefferson Street.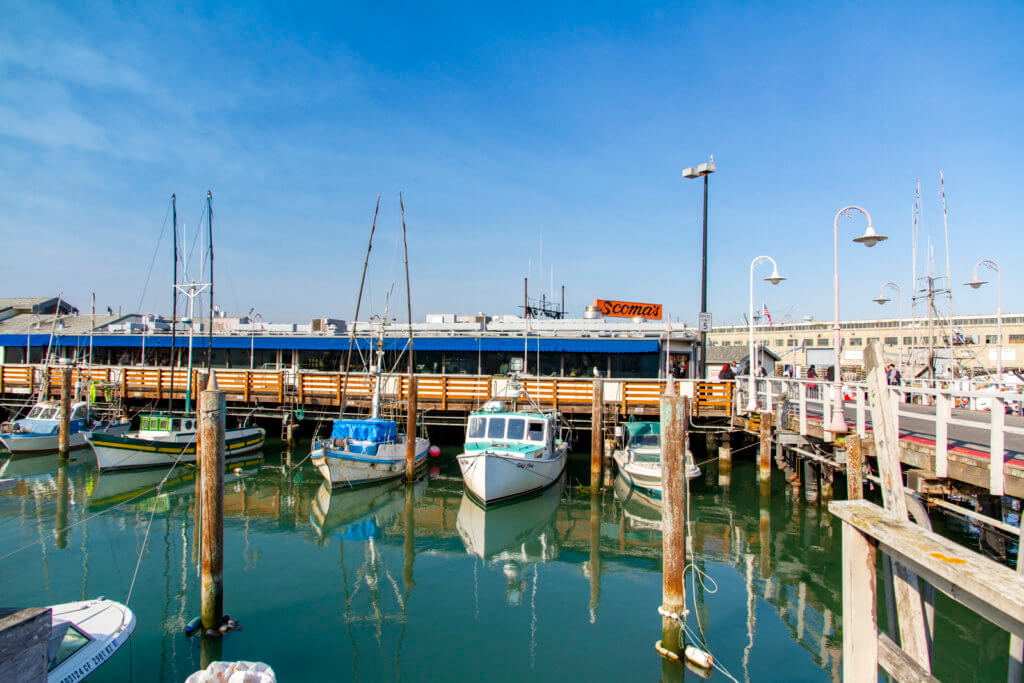 Atmosphere + Service
The atmosphere at Scoma's is decidedly old school. There's a lot of wood, brown leather booths, and dress shirt-clad waiters. But it isn't a stale or ironic environment by any means. It's a lively local institution as far as I could tell.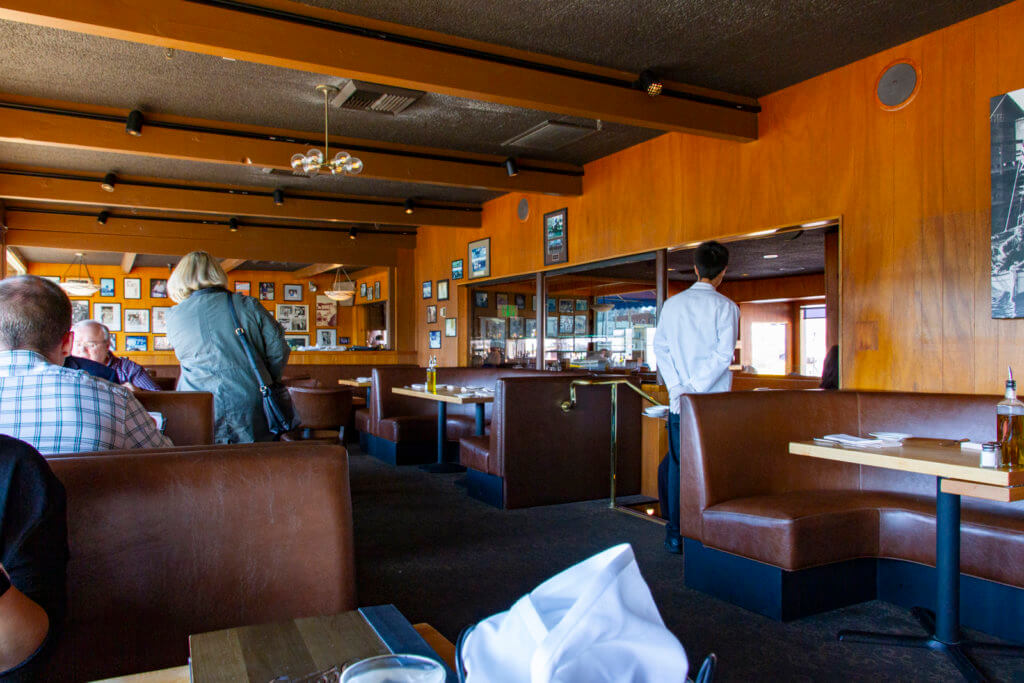 As far as the service itself goes, it was fine. There's no pretense here whatsoever. And while I thought our server could be a little friendly, I give her a pass. The style seemed like your typical, slightly hard and rough, old school type. That's not a complaint, by the way, just an observation.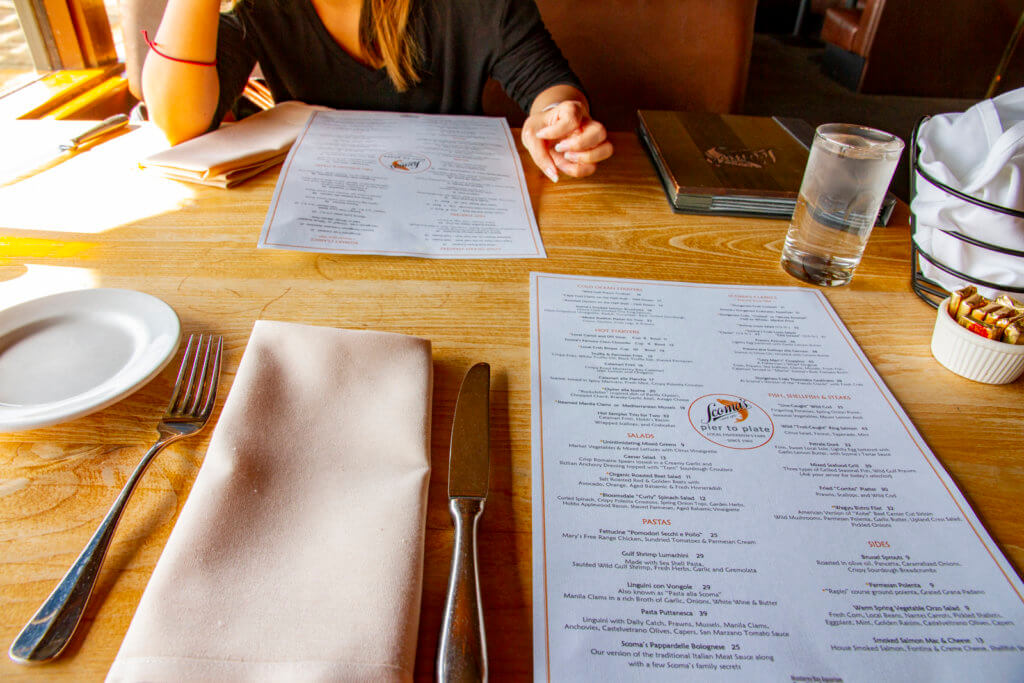 Oh, and in case you're wondering, the views from the restaurant are very meh. But that's not why you come here.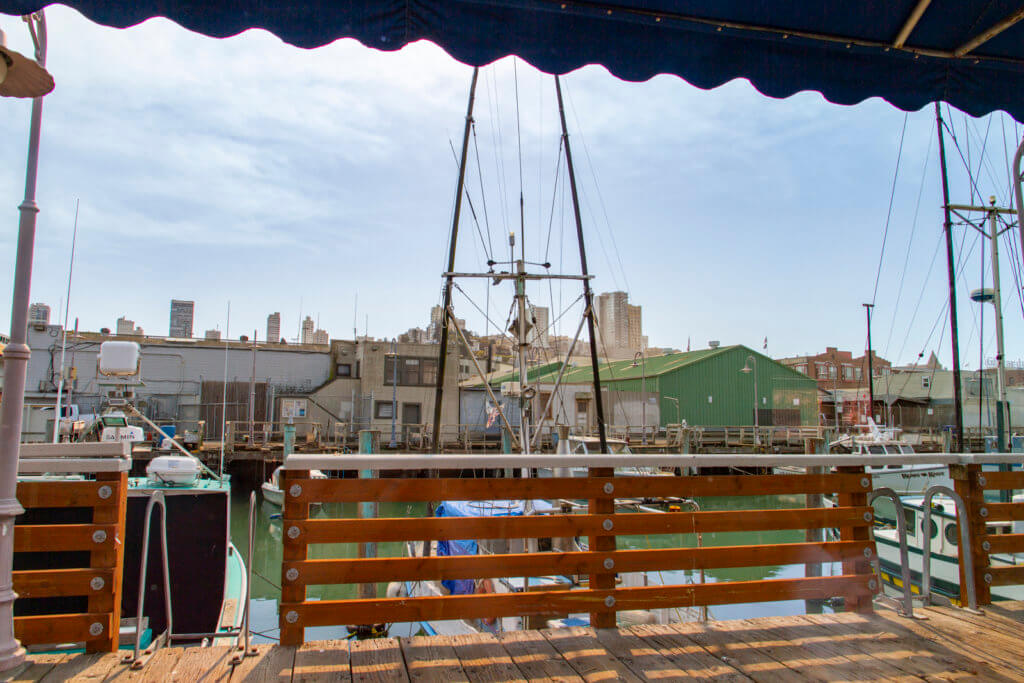 Food
Scoma's is a seafood restaurant, so, naturally, you'd order seafood dishes, right? That's exactly what we did, but to start, we ordered a pair of Arnold Palmers.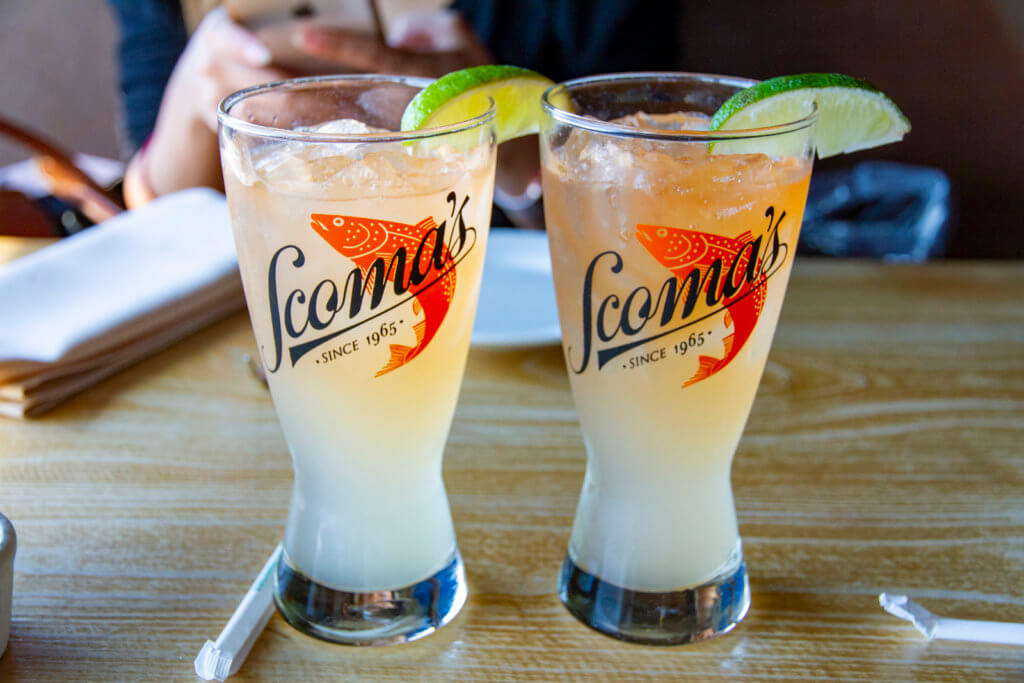 For our first bites, Mrs. Island Miler and I decided to split Scoma's Smoked Salmon Bruschetta. Sounds like a small bite, right? It is not. Atop grilled sourdough (of course), you get a salad of radishes, cucumber, and basil with a Dijon-Grapefruit vinaigrette. And, on top of that, you get a slice of house cold smoked New Zealand-raised Ora King Salmon. It's a tasty, well-balanced dish, though I do wish it came with a bit more salmon. If the salmon were diced and folded into the salad, it would've been easier to eat too.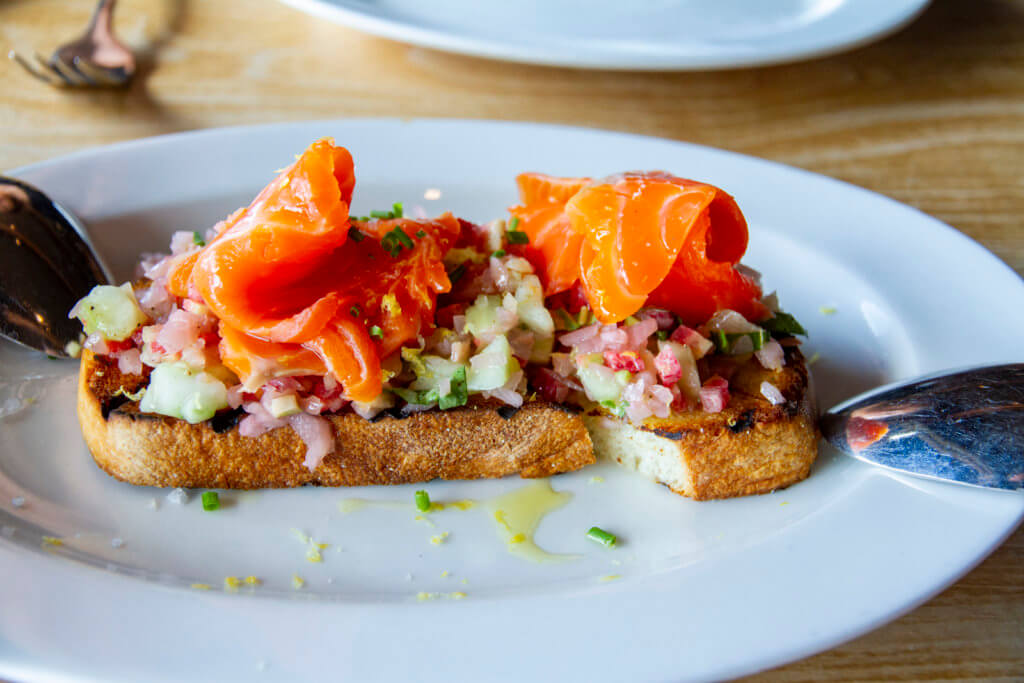 For her entree, Mrs. Island Miler ordered a "Classic" portion (1/2 lb, the other is 3/4 lb) Scoma's Crab Louie Salad. It's a MASSIVE salad filled with seafood and a tasty one too. No shortage of crab here, by the way, and dressing on the side so you can add to your own taste. I love the old school presentation too. ?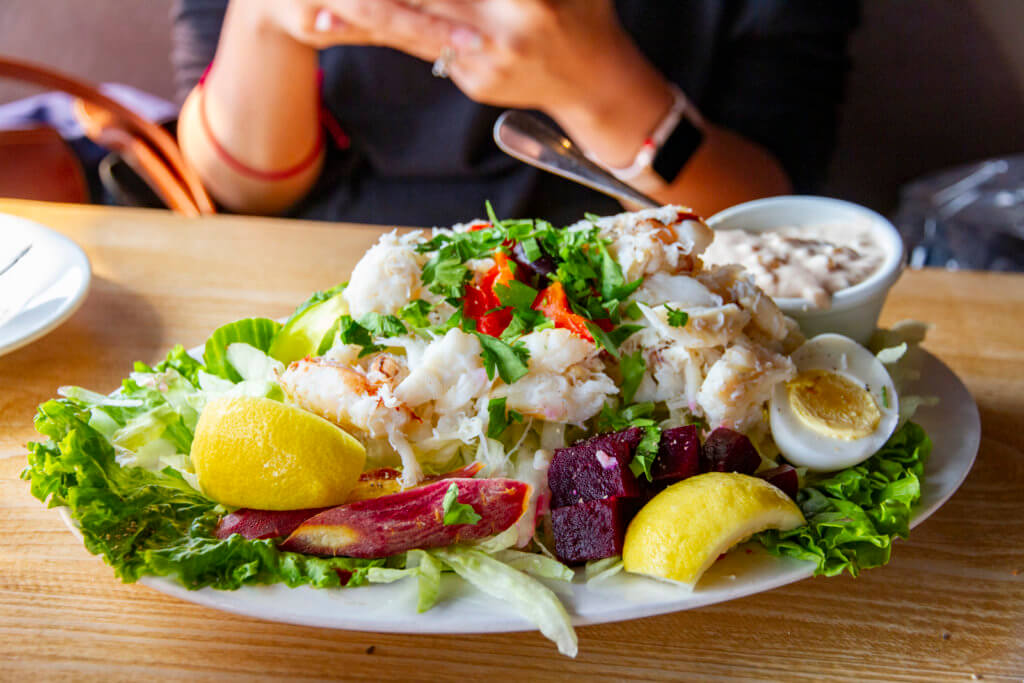 Me? I decided to go with the Whole Roasted Dungeness Crab. I mean, come on, why wouldn't you? Dungeness crab is what you should eat in San Francisco. Plus, roasting the sucker keeps and concentrates the flavor in the crab, so long as it isn't overdone. And I'm happy to say, this specimen was perfectly roasted. So plump, juicy, and sweet, with a pool of roasted garlic, butter, parsley, and chili flakes at the bottom of the plate. Finger-licking good!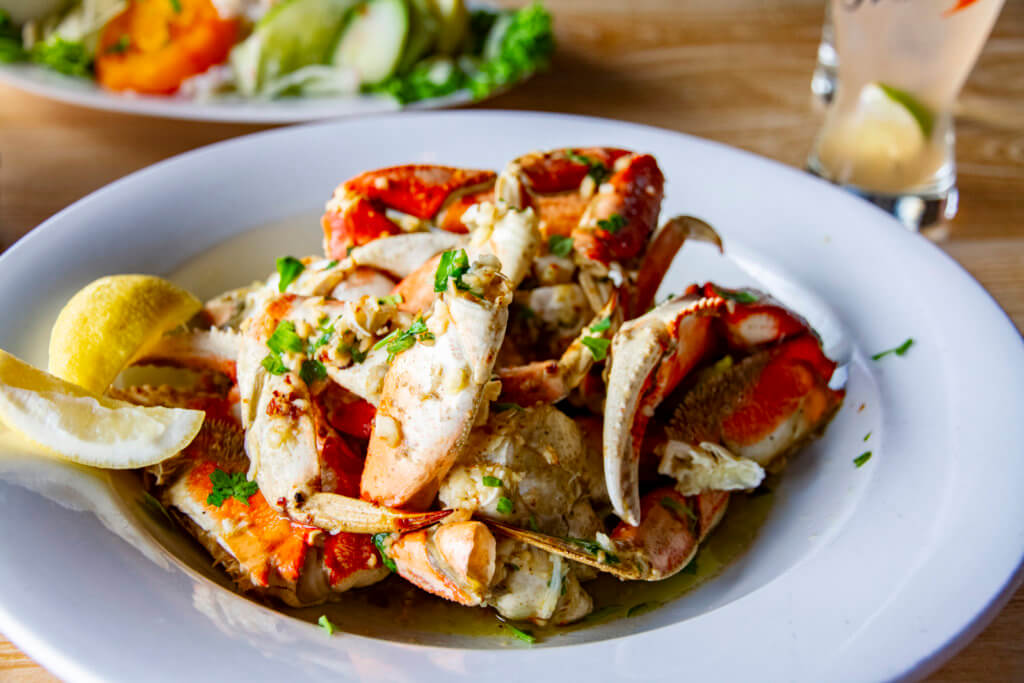 And, yes, the crab comes disassembled and pre-cracked for your convenience. You're also provided with a shell pan and, uh, a bib if you so choose to wear one.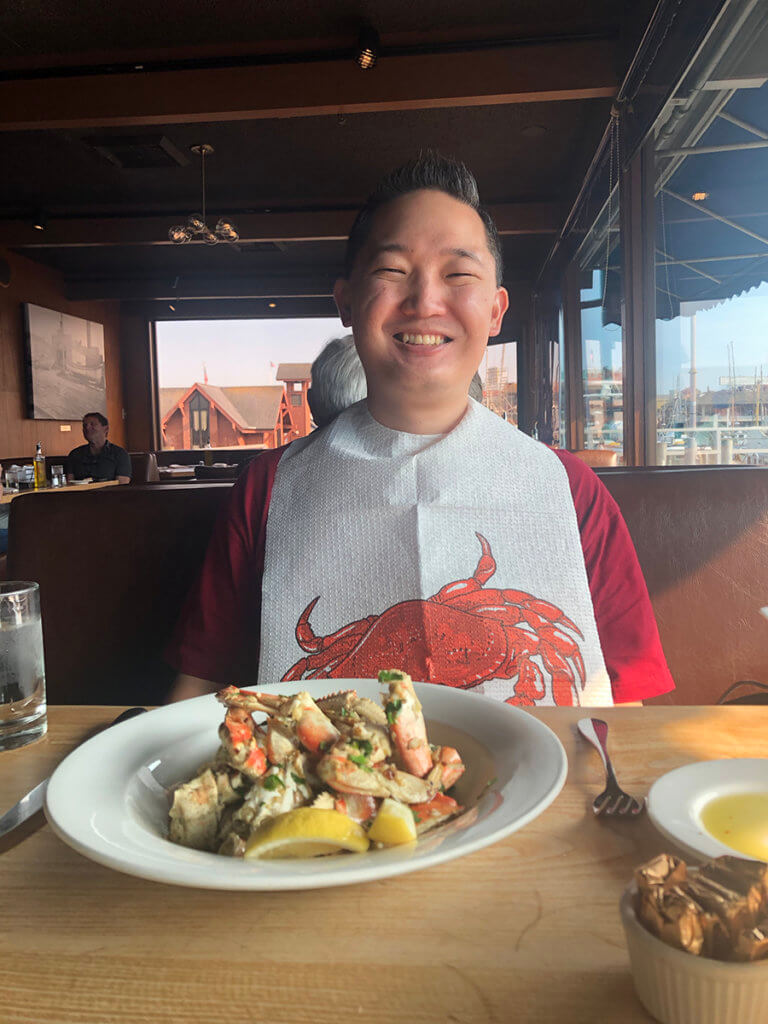 Fisherman's Wharf + Lunch at Scoma's, Final Thoughts
The portion sizes at Scoma's aren't skimpy at all. And, as a result, we decided to skip dessert there. Besides, we had a spectacular dinner experience coming up later that night. But, I will say that Scoma's is officially one of my favorite restaurants in San Francisco now. It is by no means an inexpensive restaurant, though. Our lunch there came out to about $150! It was worth it, in my opinion, though, thanks to the high-quality ingredients and perfect execution. I highly recommend checking Scoma's out if you're in the Bay Area, especially if you want some amazing Dungeness crab.
A Gourmet Adventure Through Northern California
Fisherman's Wharf + Lunch at Scoma's