At the end of our time in San Francisco, we headed to the airport early due to the Silvercar return process. Thankfully, that didn't take too long so we went to check out the Centurion Lounge San Francisco.
Location
The Centurion Lounge San Francisco is in Terminal 3 (the United Airlines terminal) near gate 74. Airside access, however, is only available from Terminals 3 and G (the international terminal). Since we fly Alaska Airlines, that meant having to clear security into Terminal 3 to visit the lounge, and then exiting and reclearing security again into Terminal 2.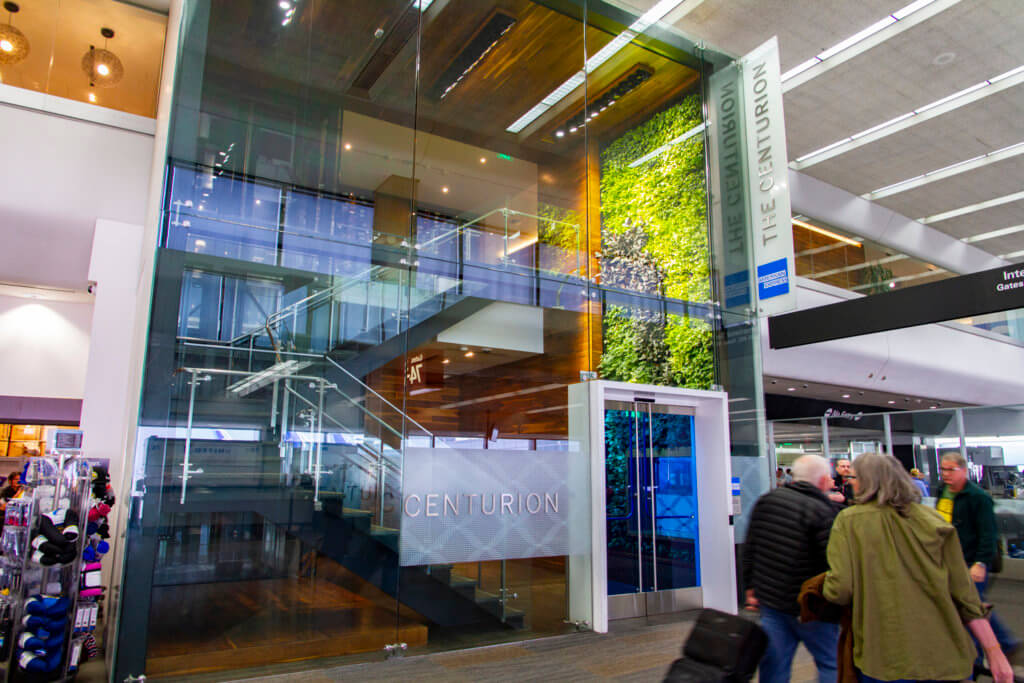 Once at the lounge, you'll need to take the stairs or elevator up to the second level. There, you'll check-in with the front desk by swiping your Amex Platinum card.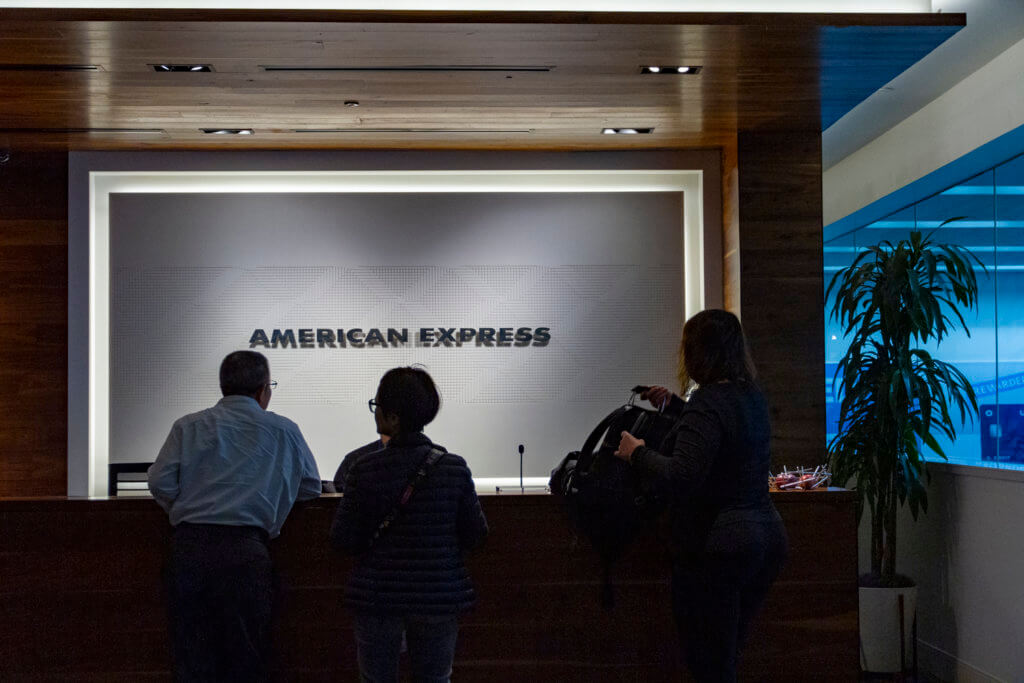 Atmosphere
Once inside, this lounge is a pure circus. As many other bloggers have said, crowding is a major issue at this lounge. It took us a long time to find somewhere to sit, and even when we did, it was two small stools on a table we shared with a few others.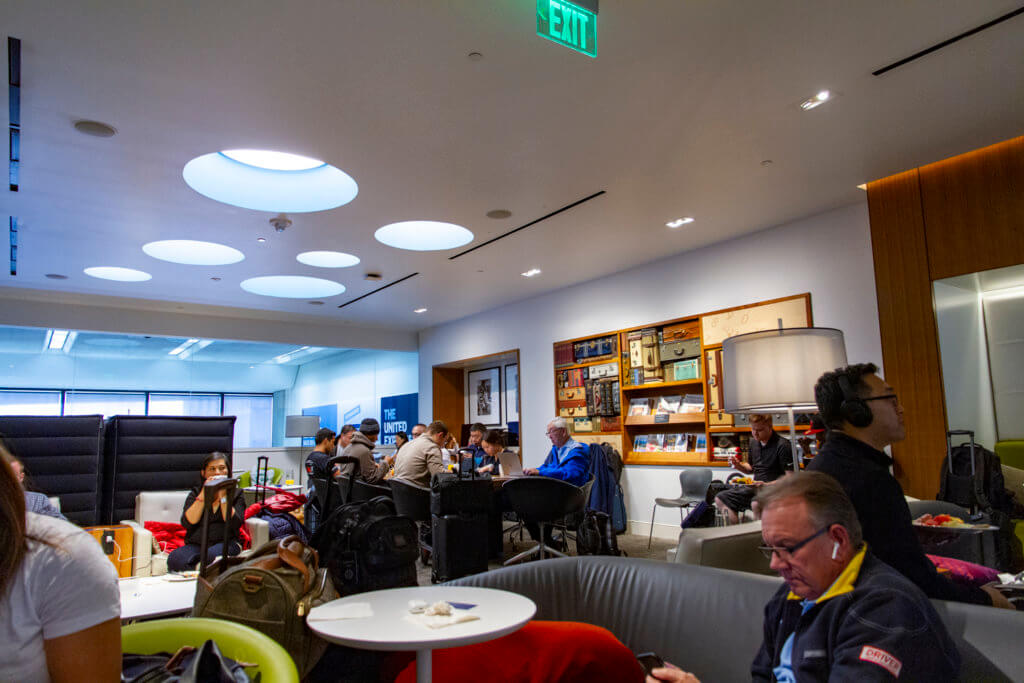 The lounge was so crowded, in fact, that even walking around the lounge was difficult. It was also very warm and noisy inside the lounge. That all made the Centurion Lounge San Francisco an unpleasant place to be.
Eat + Drink
As is the case with all Amex Centurion Lounges, the San Francisco location has complimentary hot food and drinks too. Our visit was during breakfast hours, so the buffet include egg dishes, fruits, baked goods, and more.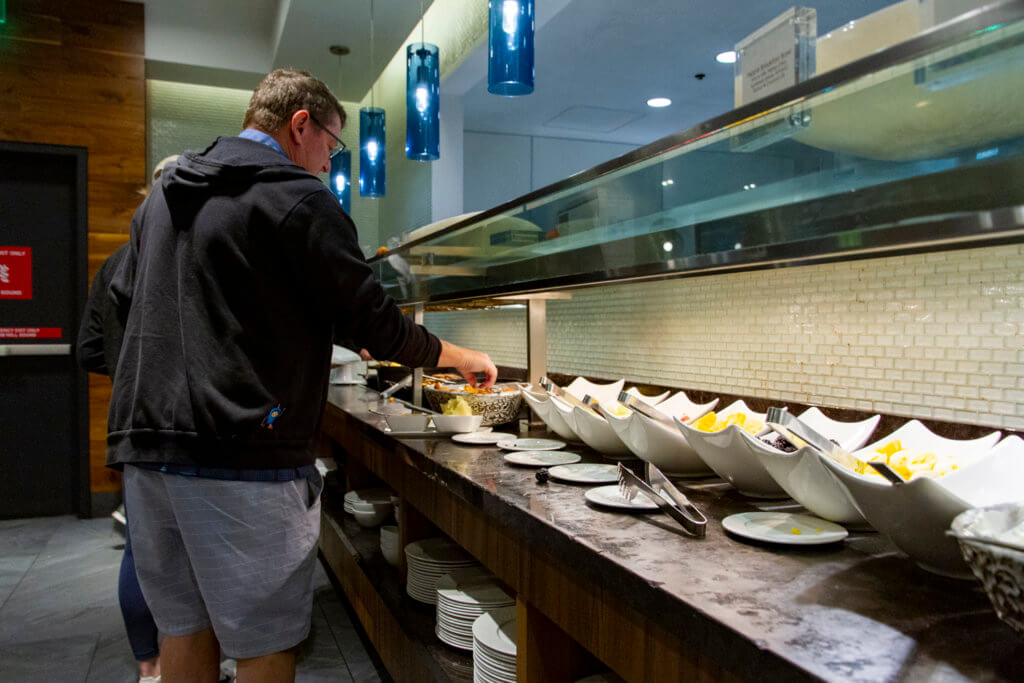 Unfortunately, I couldn't get photos of the buffet lineup. It was far too crowded for me to stop to take photos. At any rate, I remember not being particularly impressed by the offerings.
The Centurion Lounge San Francisco, Final Thoughts
My visit to the Centurion Lounge San Francisco was my first Centurion Lounge visit, ever. And, man, was it a disappointing experience. I can see why some other bloggers argue that access to these lounges isn't worth the Platinum Card's annual fee.
Since this visit, I've been able to visit two more Centurion Lounges on three separate occasions. And while I've had some good experiences, I'm still not convinced of their value.
A Gourmet Adventure Through Northern California
The Centurion Lounge San Francisco