Our sixth day in The City was our final full day in New York.  So this day would be about getting as much done as we could.  And to start things off, we headed to Chelsea Market New York.
Despite our late night the previous night, we woke up early on our 6th day in The City.  We didn't want to waste any of the little time we had left in New York, and headed downtown.  The main goal of the day would be to explore Chelsea Market in the Meatpacking District .  Formerly a Nabisco factory, Chelsea Market is now home to a huge number of vendors, as well as various offices.
The Market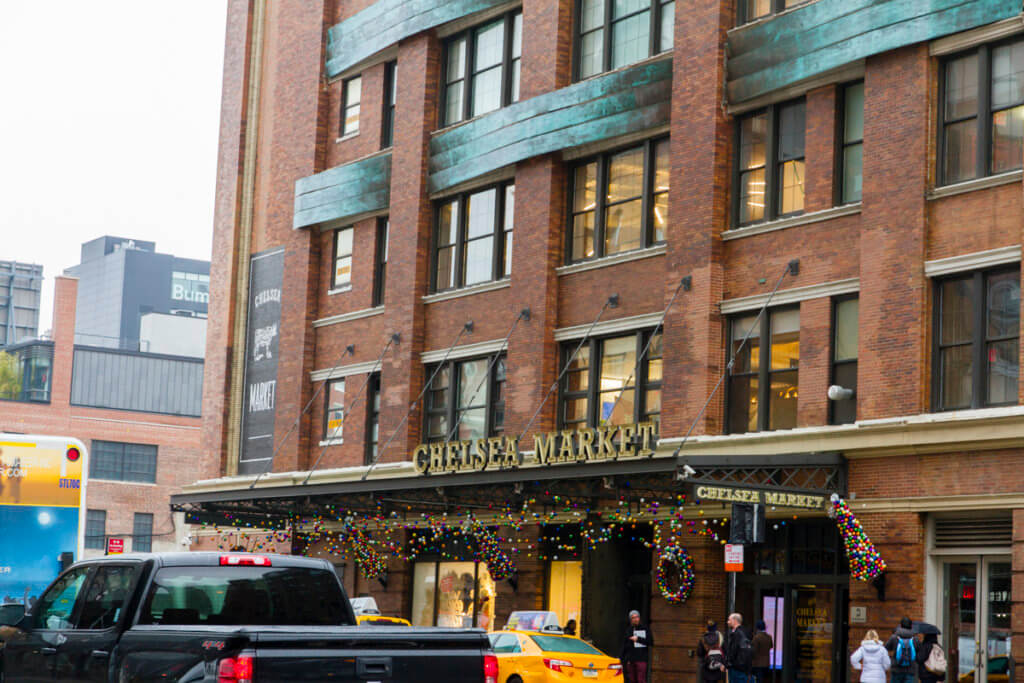 Like previous days, we hopped onto the Metro from 34th & Penn for the journey downtown from our hotel.  We arrived at Chelsea Market fairly early in the morning, around 8am.  At this early hour, the Market is fairly empty, making it a great time to simply explore.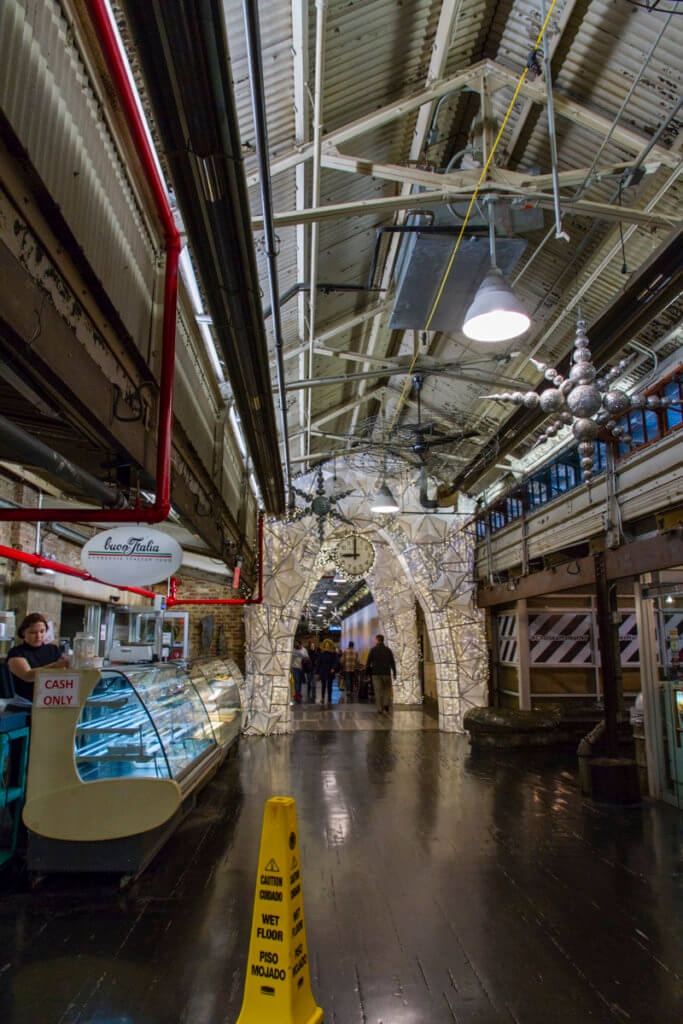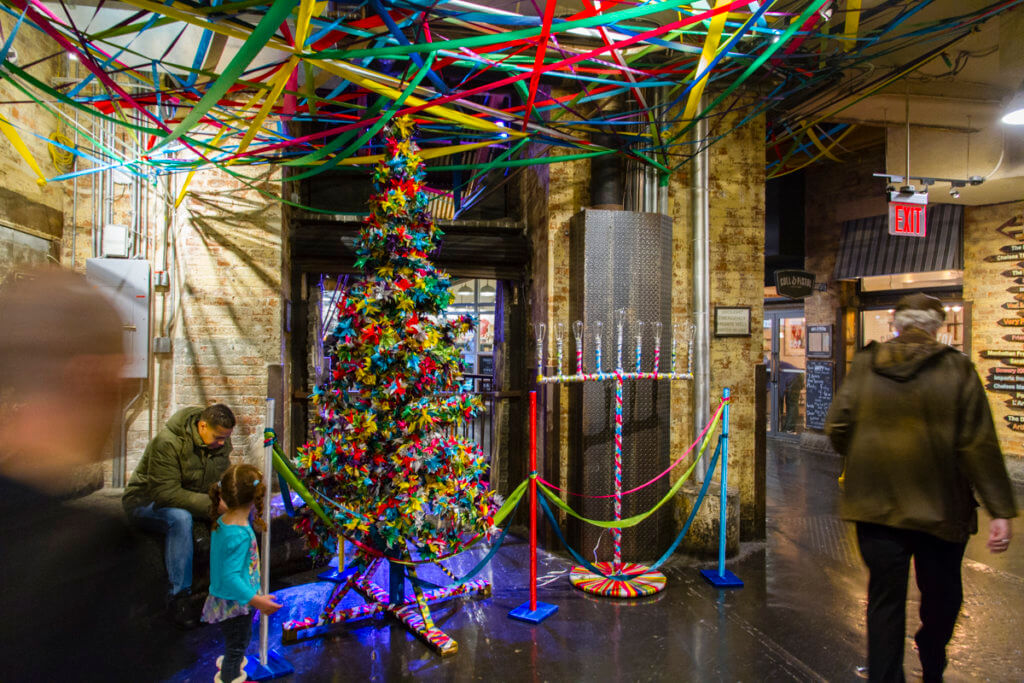 It was nice checking out the interesting sites with minimal crowds in the Market, but at that time of the morning, few vendors are actually open.  But that's ok, we used this early-morning time to scope out exactly what we wanted to see and do some grazing.
Shopping
It should come as no surprise that all the shops in Chelsea Market are food related.  But there is a large variety of shops available, including wines, spirits, chocolates, groceries, teas, spices, and more!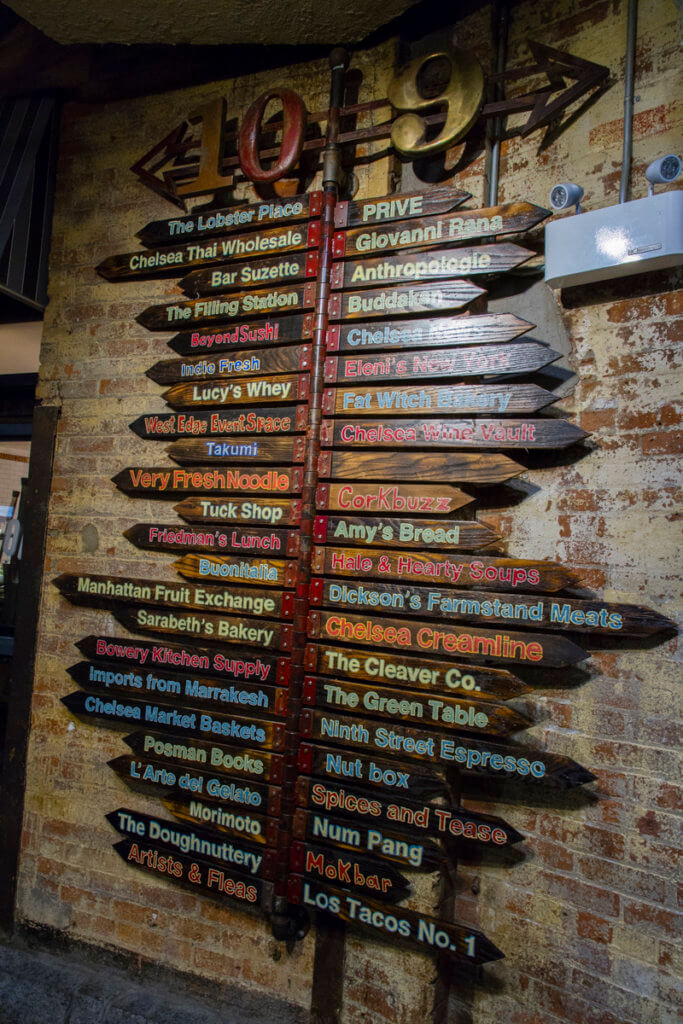 Ok, so not ALL of the shops are food related, like Anthropologie, but the vast majority are.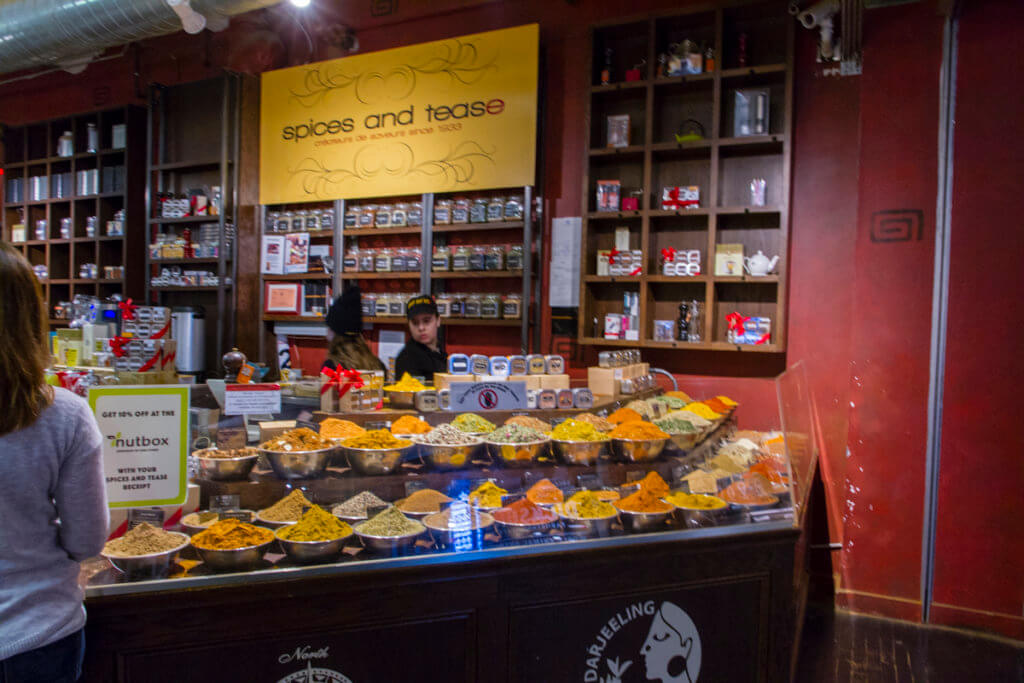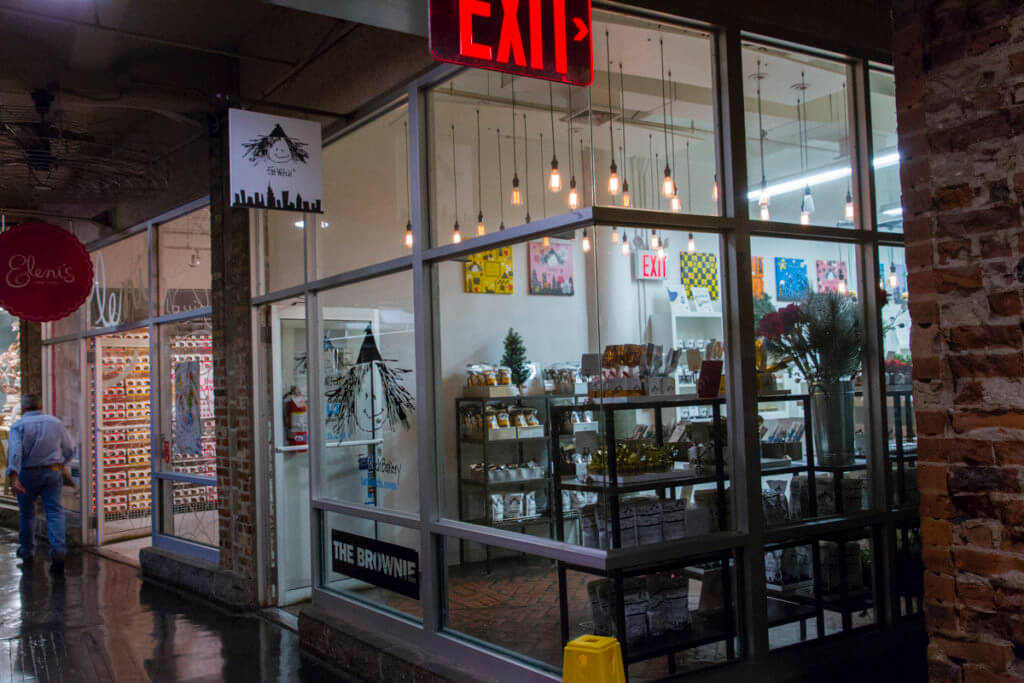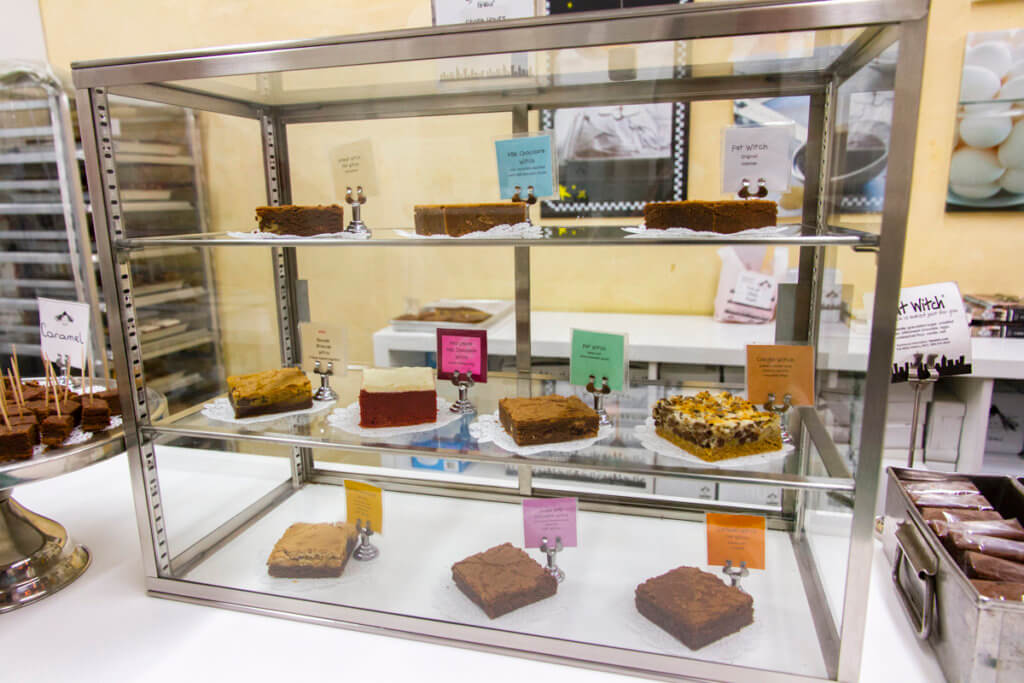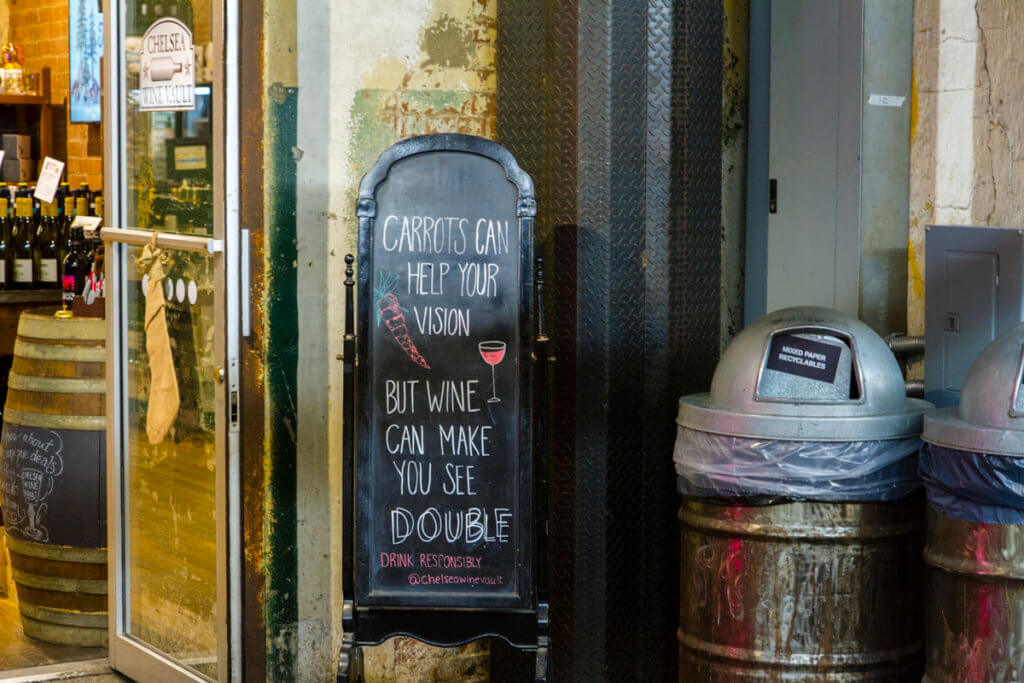 We ended up buying stuff from all three of the above shops.  I won't go into too much detail about either of them, but that we liked the products from all.  Service wasn't so great at Fat Witch or Spice & Tease, but it is what it is.  We also shopped around a bit in Bowery Kitchen Supply, which was pretty great!  We did also check out Li-Lac Chocolate and the Manhattan Fruit Exchange.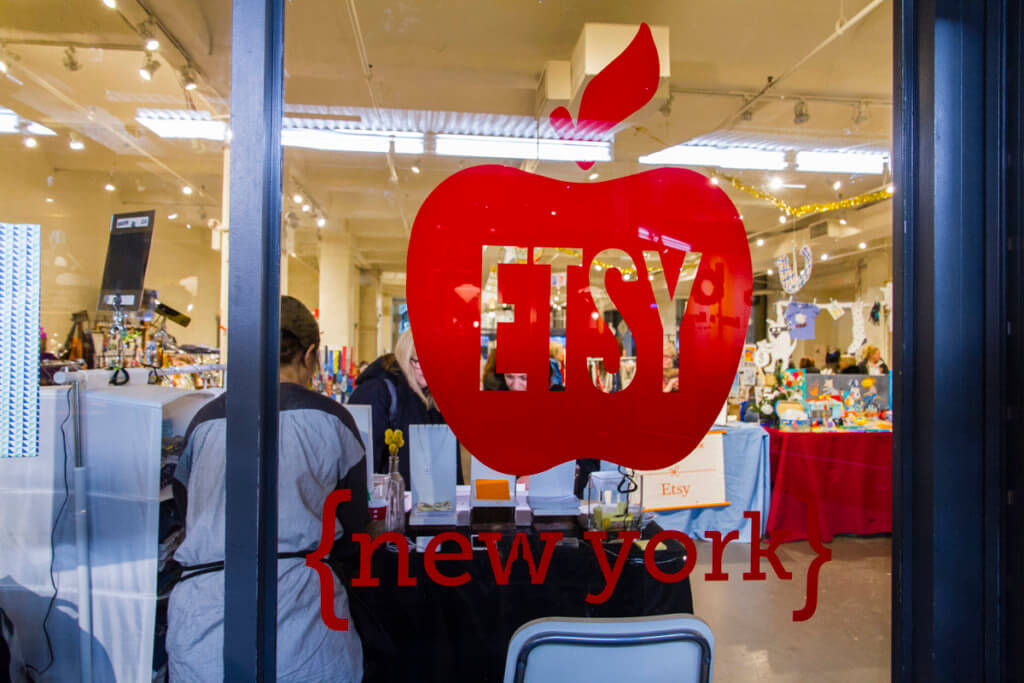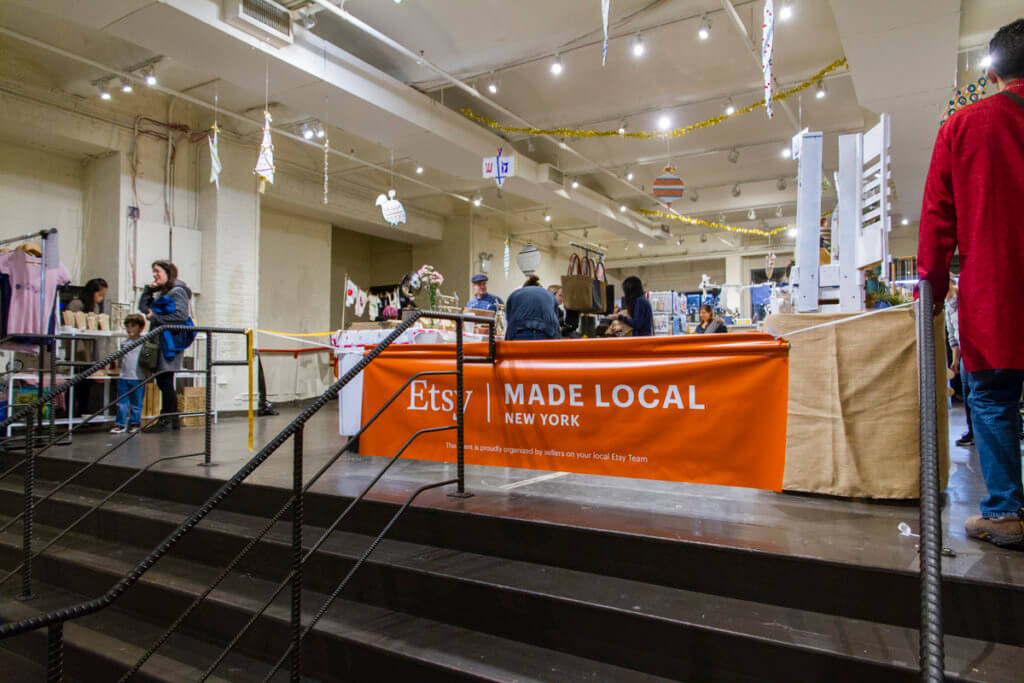 During our visit, the West Edge Event Space was being occupied by an Etsy pop-up.  This provided a pretty interesting and unique shopping experience for us as well.
Eating
While shopping at Chelsea Market is pretty good, you really come here for the food, right?  When we first got there, Mrs. Island Miler got a bagel from some shop which, unfortunately, wasn't all that great.  My main goal was to eat at The Lobster Place, but they didn't open till 9:30am, so I got some Currywurst from Berlin Currywurst instead.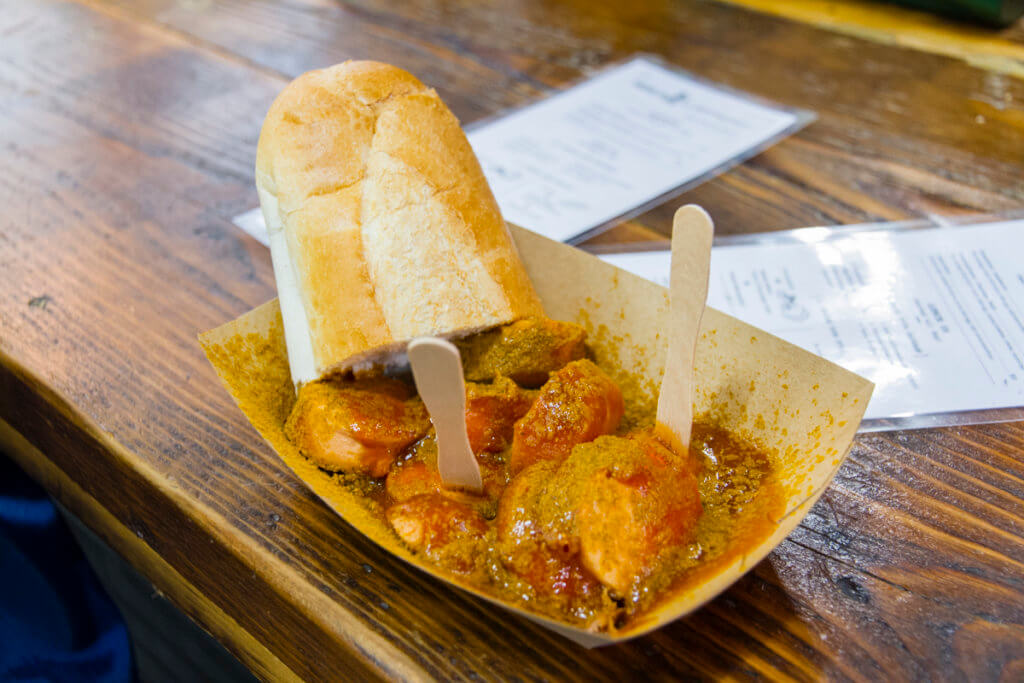 The guys there were nice enough, and the flavors of the currywurst were pretty on-point, but the textures weren't.  When we've had currywurst in Berlin, the sausage usually had quite a bit of snap to it.  And usually its served with crispy fries or crusty bread.  This version had bread, which was decent, but the sausage had no bite to it.  It was almost too soft.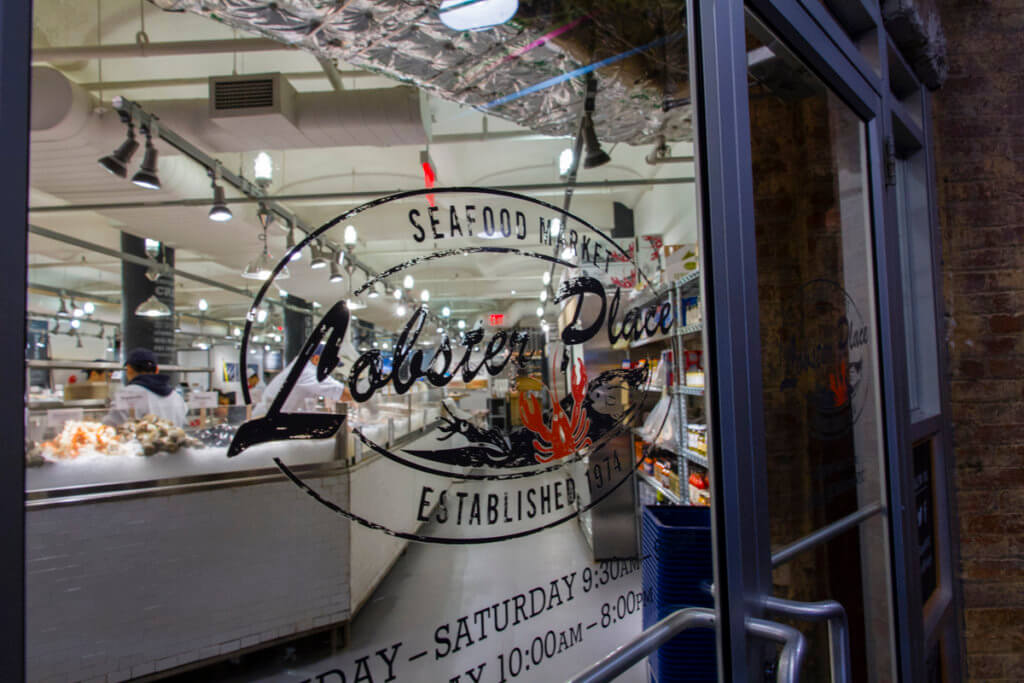 Finally, it was time to visit The Lobster Place Seafood Market!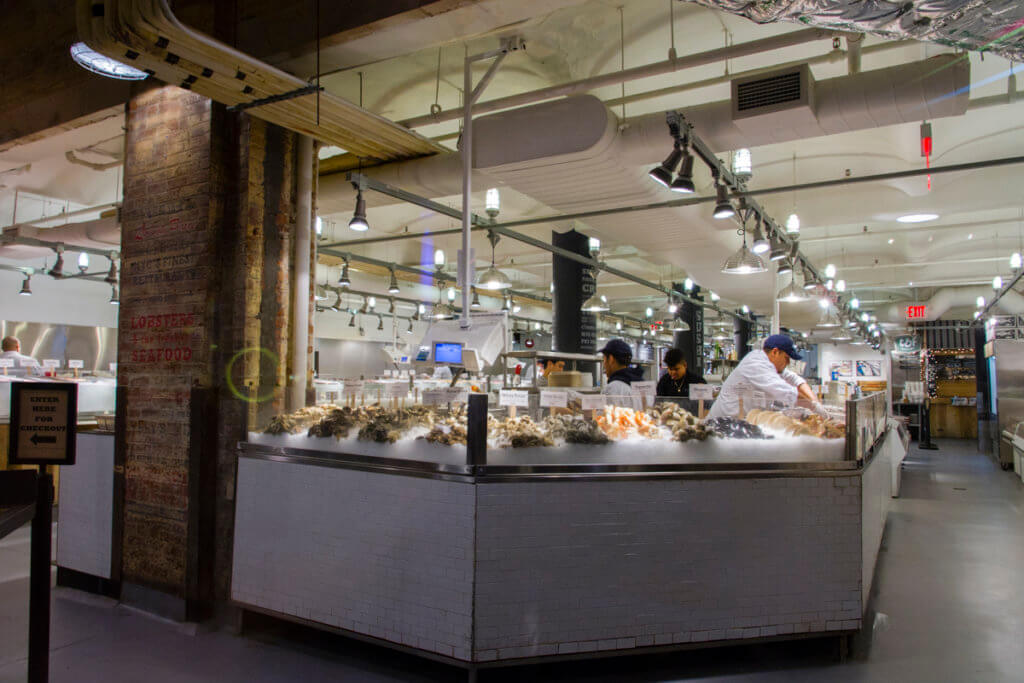 The variety in the market was great!  We're so used to simply Pacific varieties of seafood with asian influences back home, so to see this different variety was definitely interesting.  The quality looked really great all around too.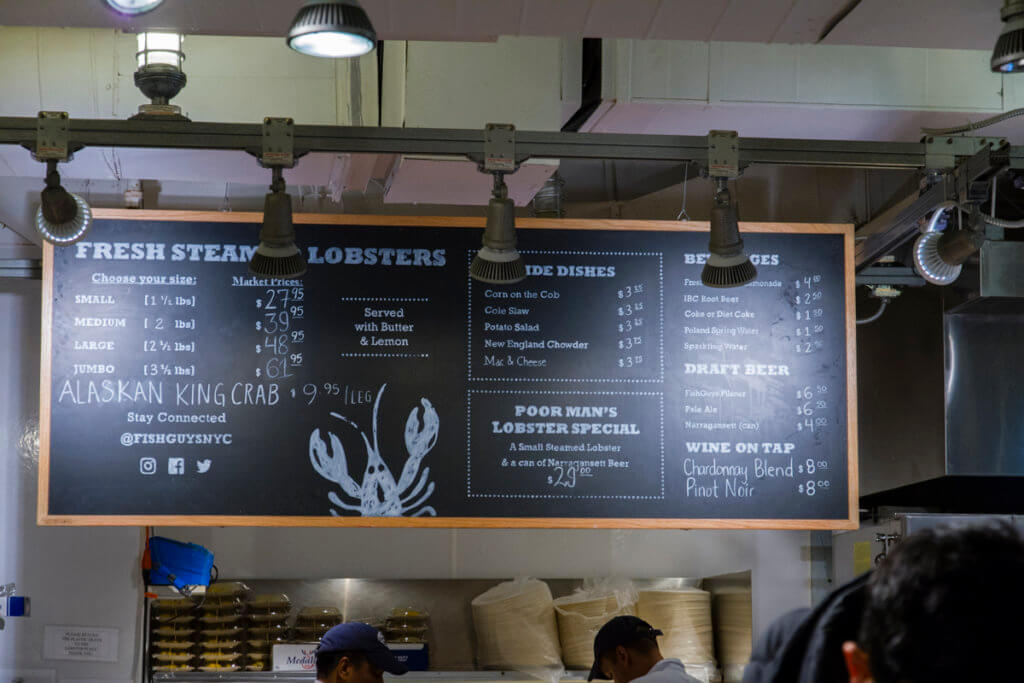 Beyond the seafood market, though, there are food vendors within The Lobster Place.  There's a huge variety of food to get, but the focus is definitely on lobster.  $28 for a whole lobster is definitely way cheaper than anything we can get in Hawaii, but I opted to get a lobster roll instead.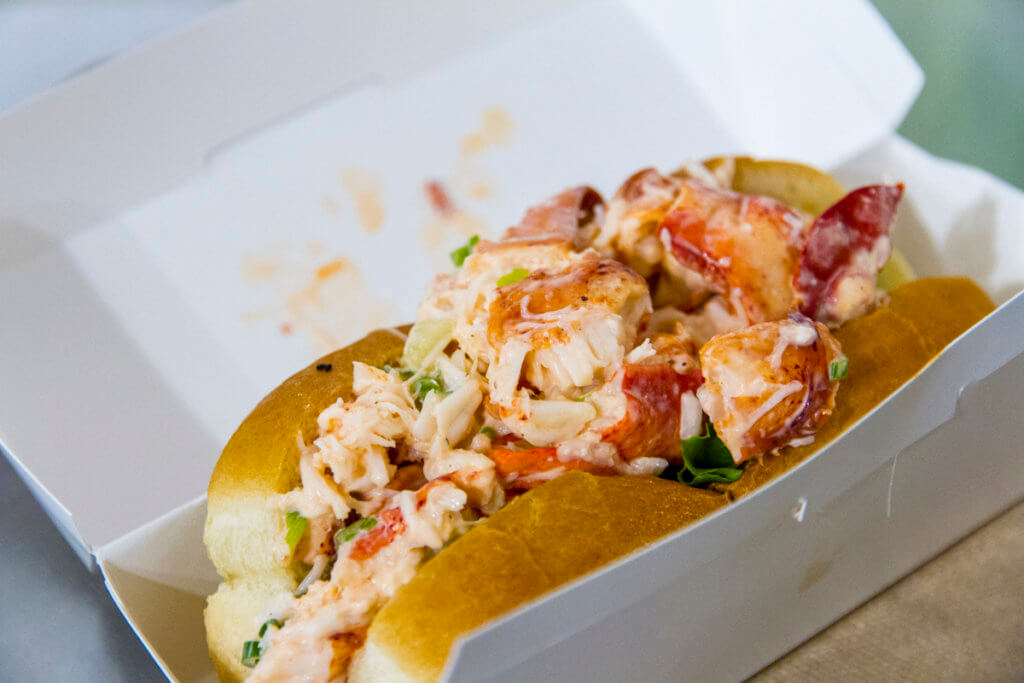 Just like burgers, the who makes the best lobster roll is a contentious issue.  Suffice to say, however, the lobster roll at The Lobster Place is the best I've ever had.  The "roll" was buttery and nicely toasted.  The lobster meat was piled high, and included tail, claw, and leg meat.  The dressing was just right, and filler was very minimal, serving only to add texture and enhance the flavor.  I actually became slightly obsessed with this roll, which you'll see in a later post.
Chelsea Market New York Final Thoughts
I think Chelsea Market is a must-visit site in New York, especially if you love food.  We didn't explore the place quite as much as we would have liked, but there's always next time… right?  And despite what anyone else might think, I do love the lobster rolls here and will definitely be back next time just for that.  It is a good idea to come early, or doing off times, however, as the crowds to get intense later on.  By the time we left, the crowds were so dense, we were having a hard time just walking around!
A BIG APPLE HOLIDAY ADVENTURE
Review:  Chelsea Market New York