I really try not to eat within the hotel at which I'm staying.  Usually, but not always, hotel food isn't all that great.  Even if it is good, it is often fairly generic.  Room service is even worst, and also incredibly expensive.  But sometimes, you just can't help it.  And this time, a case of the late-night munchies caused me to try the Renaissance Midtown Room Service.
Following our adventures with Spicy Whip Cream Ramen, we headed over to the Eugene O'neill Theater.  That night we had tickets to see The Book of Mormon.  The musical may not be as wildly sought after as Hamilton, but it is still really popular.  Our tickets, which where on the second level, still set us back a few hundred bucks.  And there wasn't a single empty seat in the house!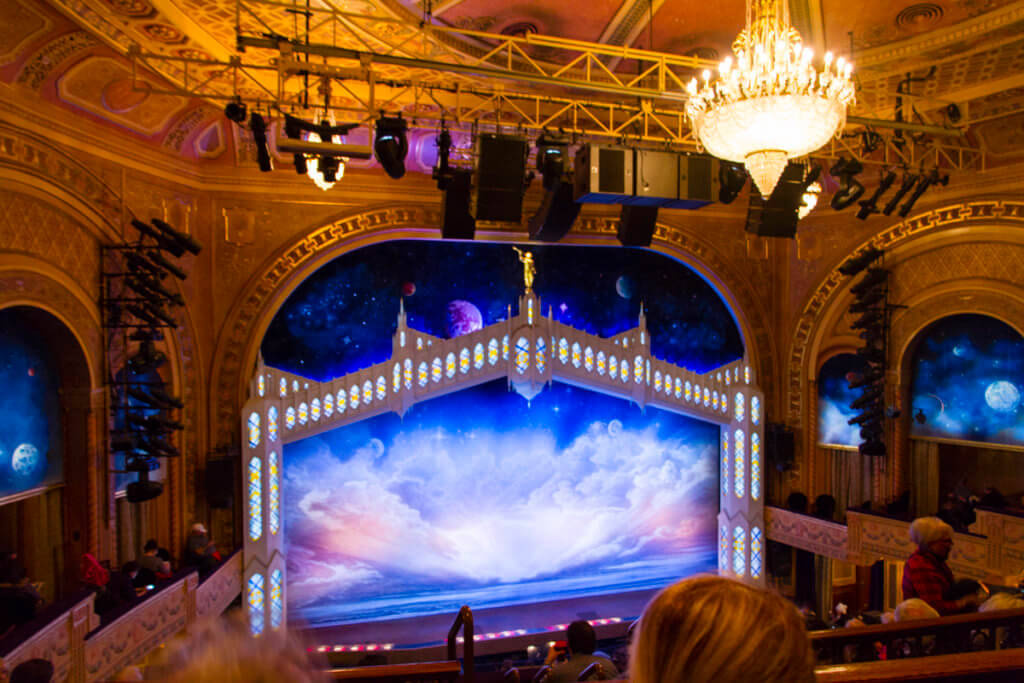 While I'm not really the musical type, I LOVED The Book of Mormon!  It had really catchy songs, it's funny as hell, and it has a great story.  After the show, we had to wade through the sea of people and headed back to our hotel.  Since our dinner was at 5pm, and it was now after 10pm, I was feeling hungry and decided to order some snacks from room service.
Ordering
The Renaissance Midtown room service isn't your typical room service.  While the ordering, billing, and delivery is all handled in house, the food itself is from My Belly's Playlist.  This independent, third party provides food delivery services in Manhattan and catering.
For our order, I simply picked up the phone, dialed room service, and a hotel representative took my order.  This, however, was the only hiccup of the entire experience.  For some reason the in-room menus were already outdated… And the hotel was only nine months old at the time.  This was a little frustrating to say the least, but the associated on the line with me was extremely patient and helpful.
The Food
After completing our order, we were quoted a delivery time of about 30 minutes.  And guess what?  our order was delivered within that time.  An associated knocked on our door and delivered this brown box.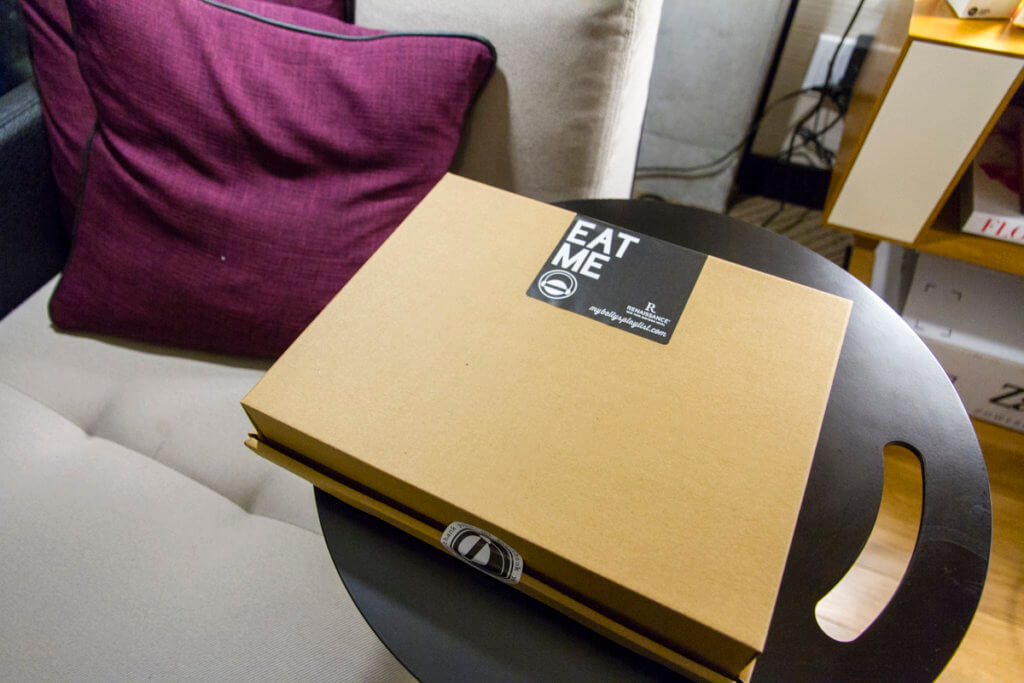 The box contained everything that we had ordered, as well as the utensils.  Fo drinks, I simply rand down to the Club Lounge and grabbed some water and blood orange San Pellegrino.
My first, second, and third choices all weren't available, so I ended up ordering Crab Cake Bites at the recommendation of the associate.  I also decided to order some "Soon to be Famous Chocolate Chip Cookies."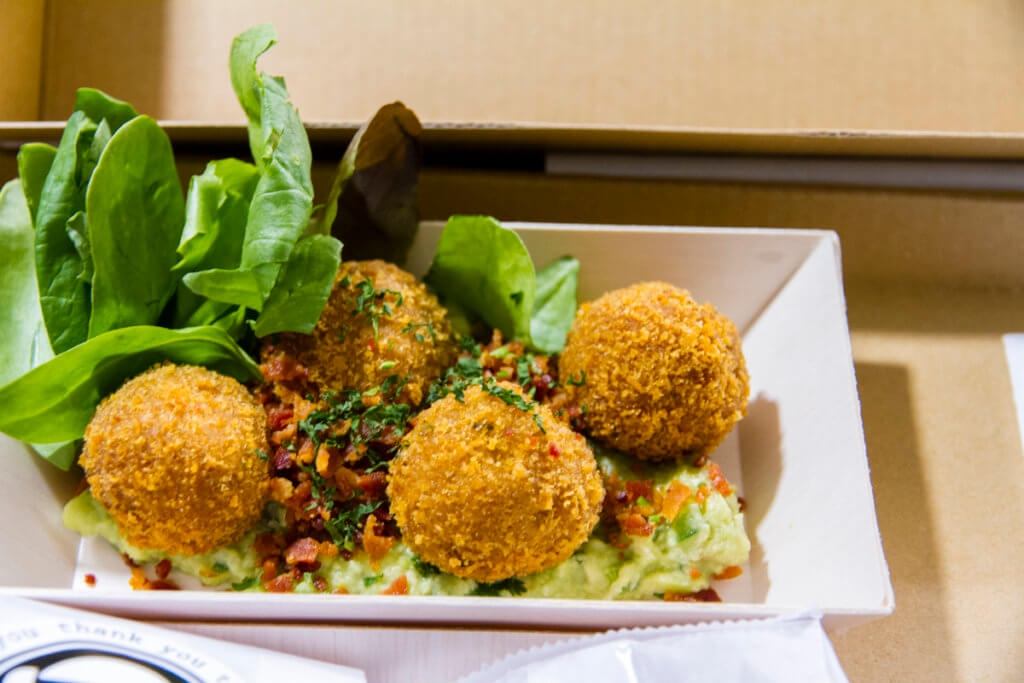 The Crab Cake Bites were literally little bites served atop some guacamole with "bacon dust."  The bites, while small, were pretty good.  The bacon dust was nothing more than homemade bacon bits, but I can't complain about that because, BACON!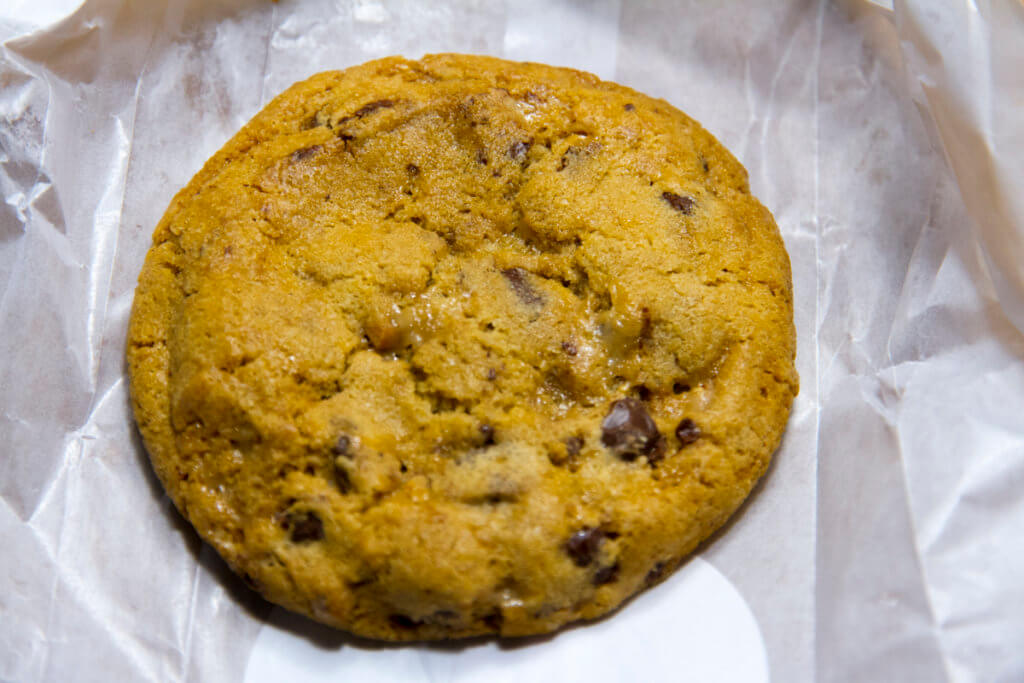 The cookies were pretty damn good, too.  They were the crunchy variety filled with semi-sweet chips and a sprinkling of sea salt.
Renaissance Midtown Room Service Final Thoughts
While our Renaissance Midtown room service experience wasn't perfect, it was good.  The prices are, as expected, rather high.  I believed I paid around $40 for the bites, the cookies, delivery fee, and gratuity.  It wasn't the best food I've ever had, but for room service, the food was pretty good, and the service was great.  The late-night menu is admittedly limited, so I would like to try some things off the regular menu.  My only complaint besides the menu mixup?  The prices are a bit higher than My Belly Playlist's own, and there is a service charge.  That's to be expected, but still.  Oh, and when ordering direct, you get a free cookie for every $10 spent… Not so at the hotel!
A BIG APPLE HOLIDAY ADVENTURE
Review: My Belly's Playlist (Renaissance Midtown Room Service)