After our post-hike treat at Salt & Straw, headed to a light lunch at Boudin. Then, I wanted to get a view of the Oakland Bay Bridge, and the best way to do that is visiting San Francisco's Treasure Island.
Boudin
I like Boudin's sourdough bread, so why not give their restaurant a try? Well, I should've known going in that the place is a tourist trap. And our experience all but confirmed that. The service was good on our server's side, but the hosts couldn't be more indifferent. Most importantly, though, the food was very *meh* and totally not worth the $59 price. So yeah, this was the worst meal we had in San Francisco.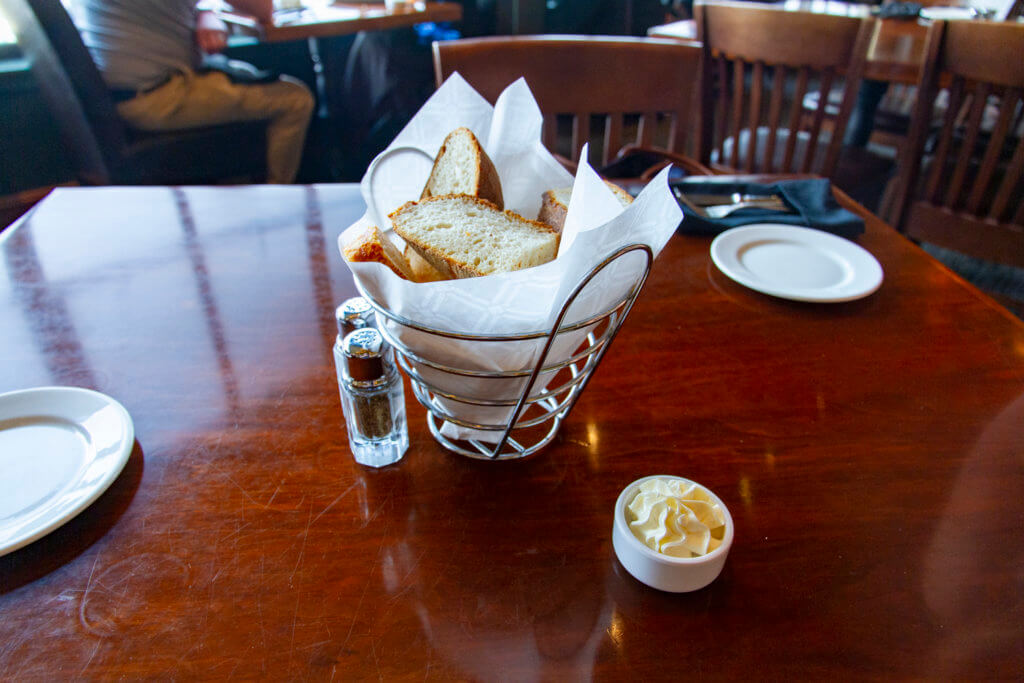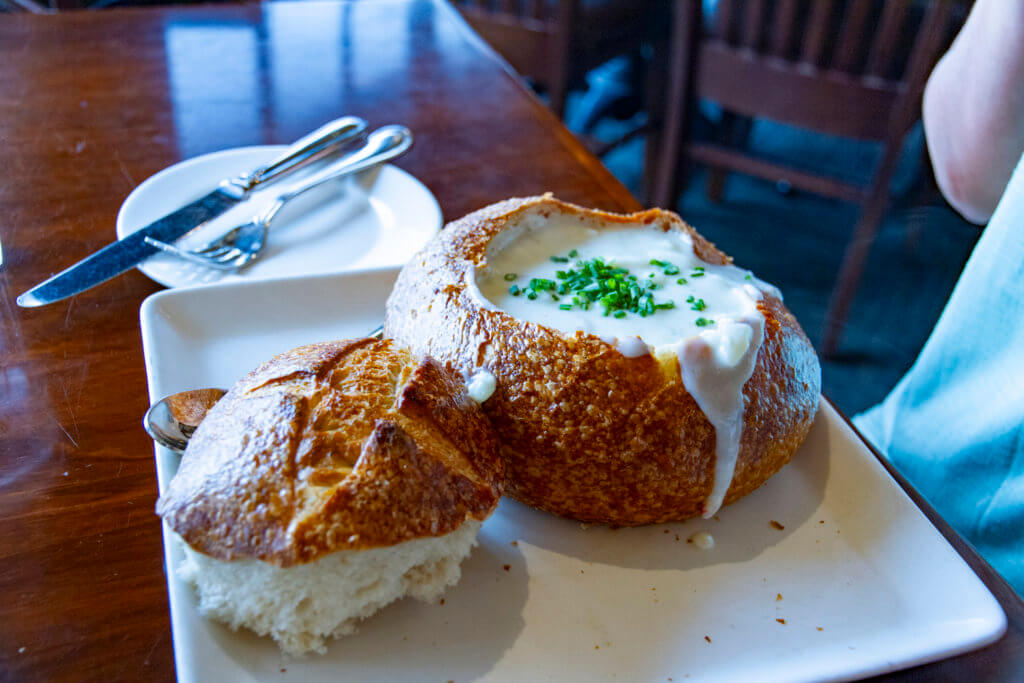 Treasure Island
San Francisco's Treasure Island is an artificial island in the Bay adjacent to Yerba Buena Island. To get there, you do need to drive on the Oakland Bay Bridge, though no toll is required. From what I understand, Treasure Island itself is a former U.S. Navy installation that is currently undergoing redevelopment. So, at the moment, there isn't really anything to do or see on the island. Except for, of course, views of the San Francisco skyline and the Oakland Bay Bridge.
Below are photos I took with both my DSLR and DJI Mavic Pro 2. Unfortunately, smoke from the California Camp Fire once again obstructed most of the views. However, the smoke did provide for some interesting lighting.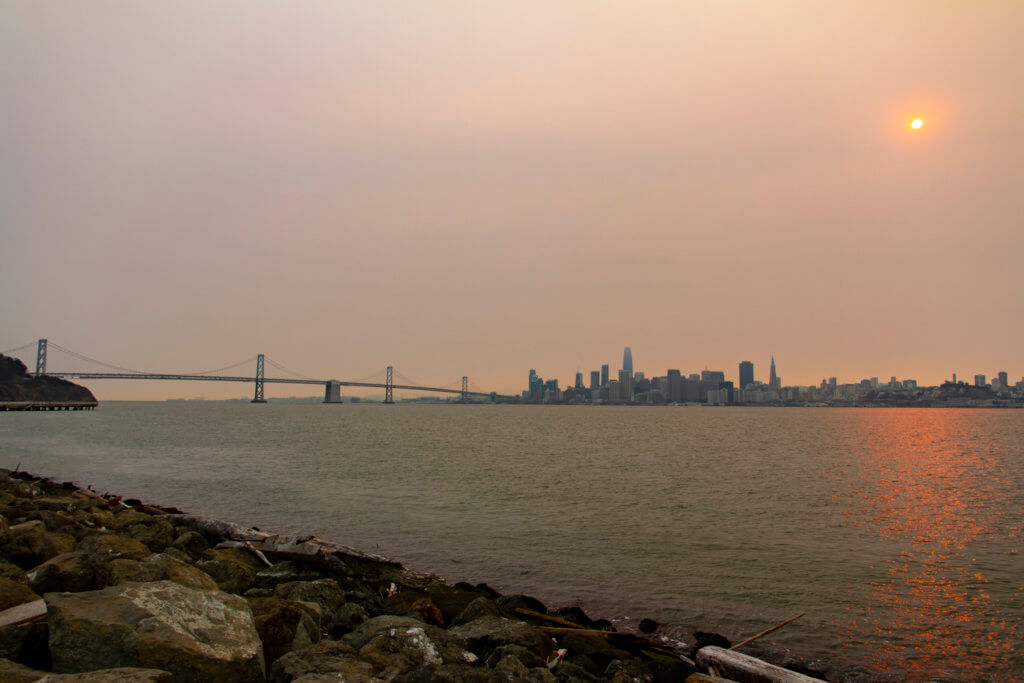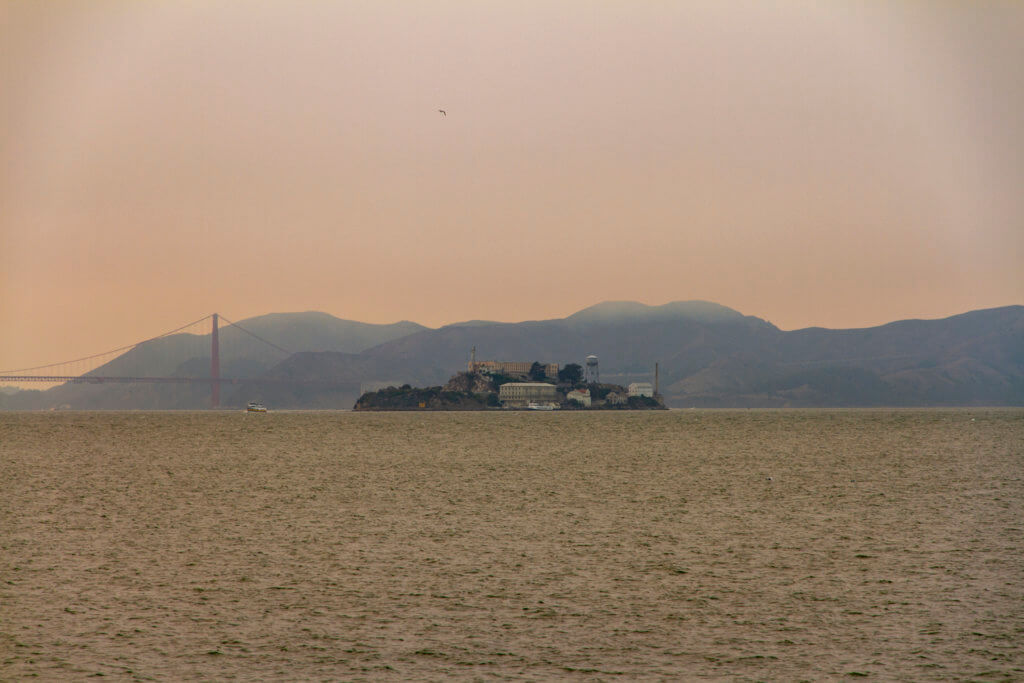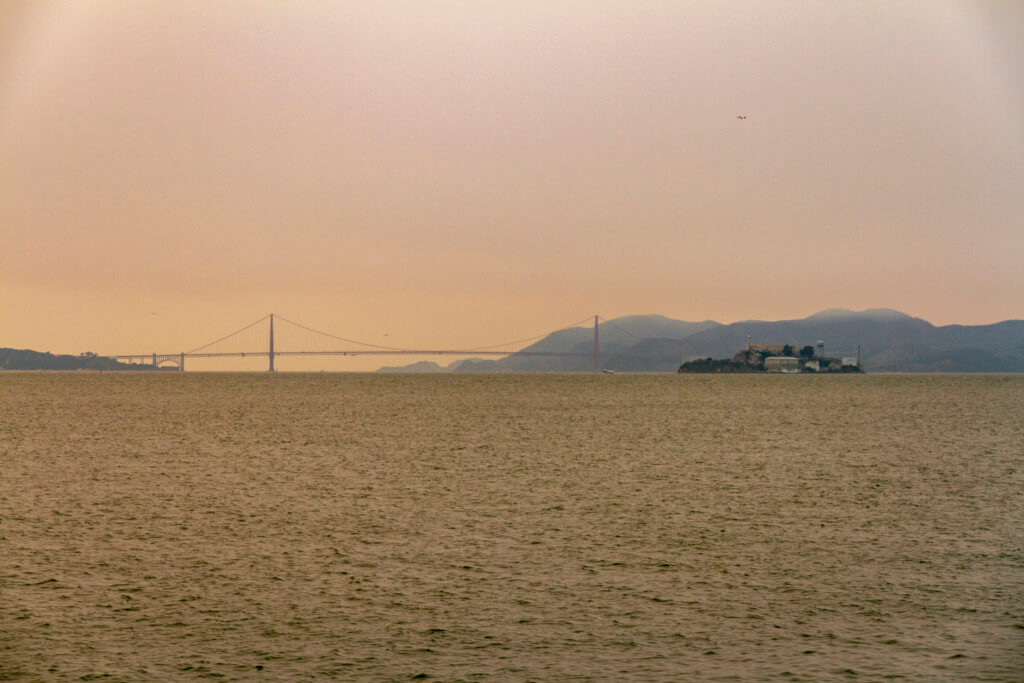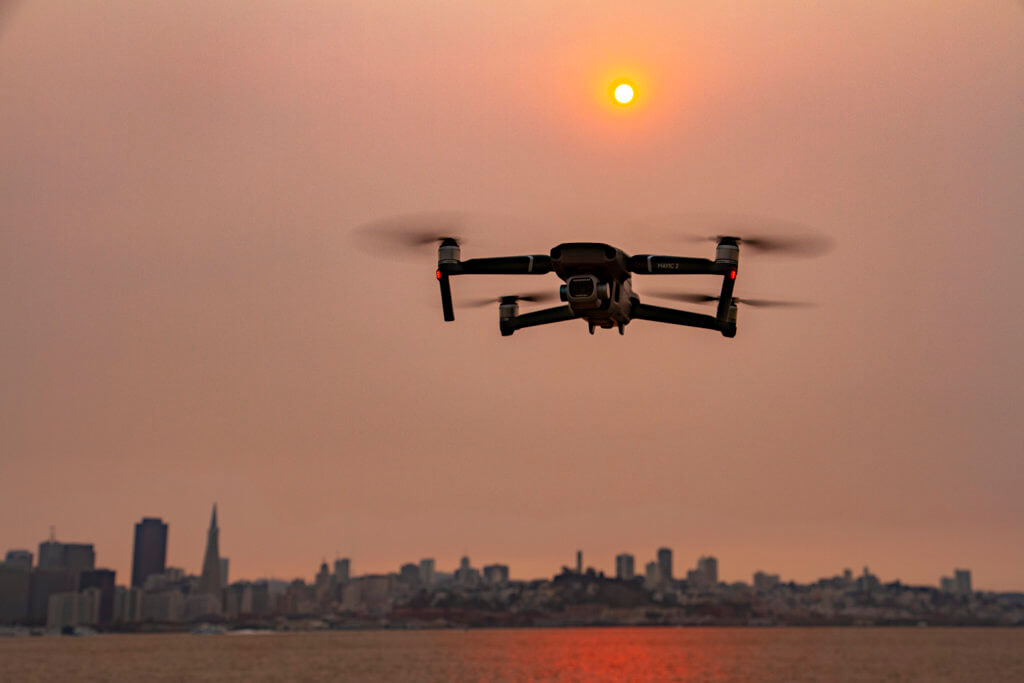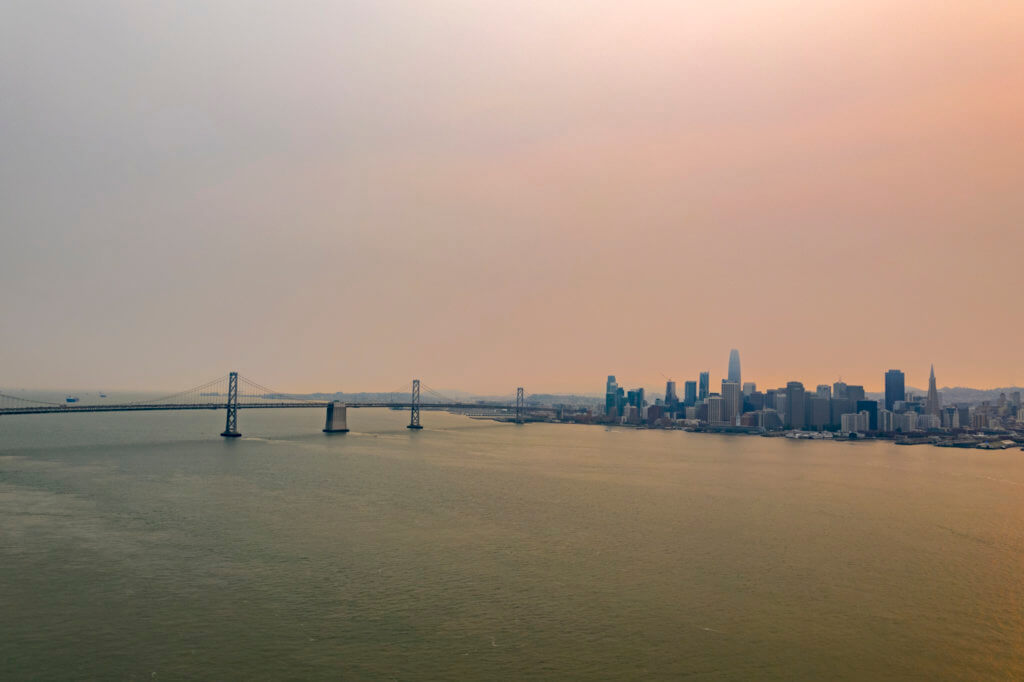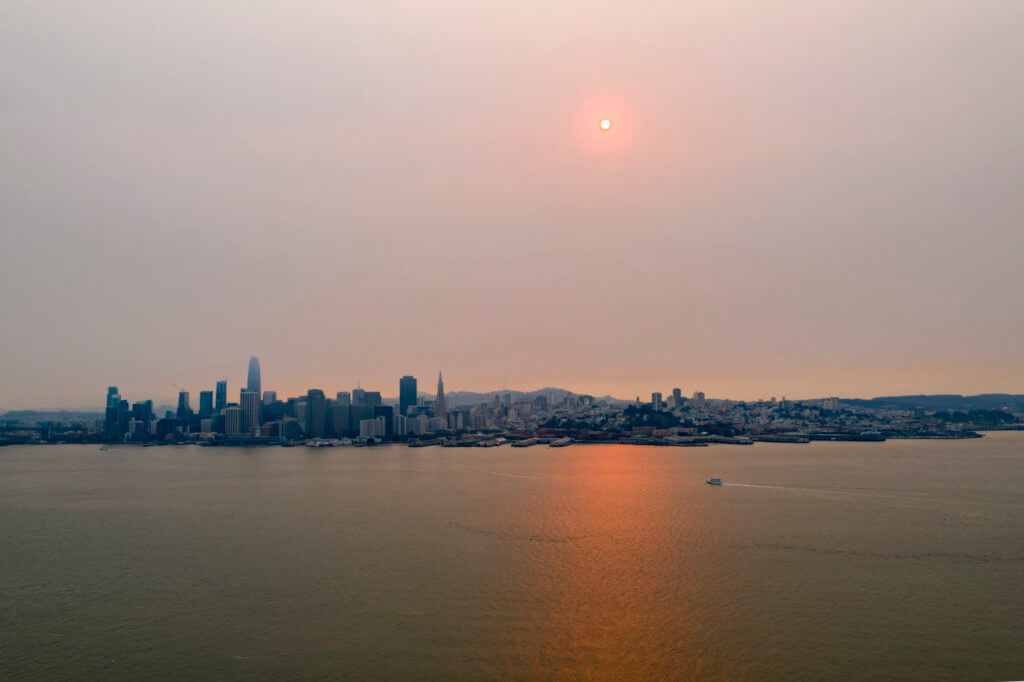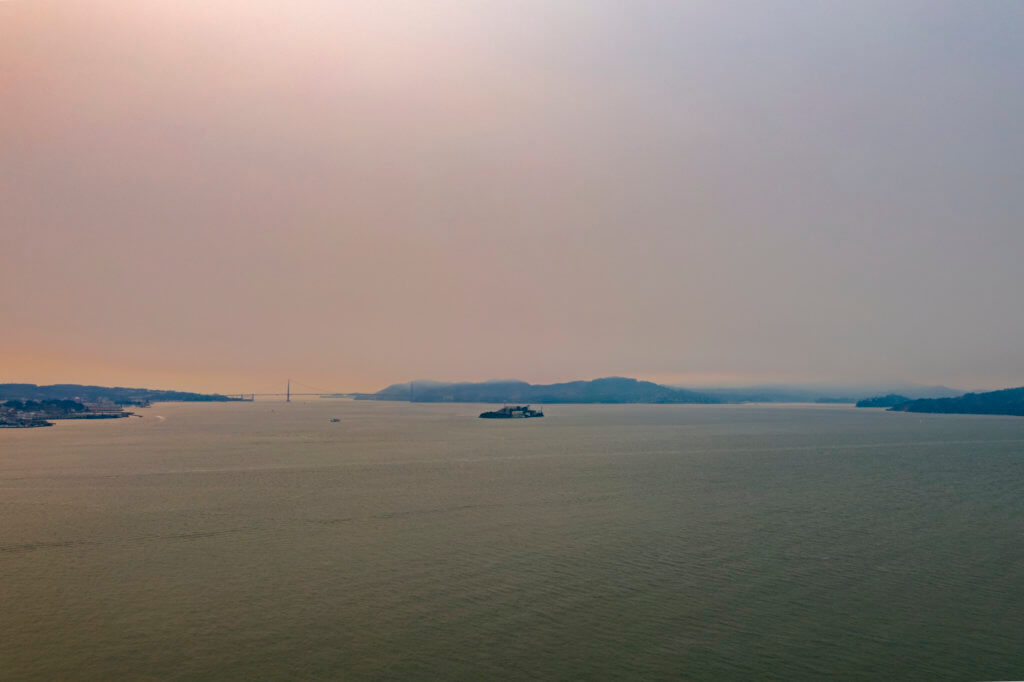 Visiting San Francisco's Treasure Island, Final Thoughts
Yeah, given our experience earlier in the day at Marshall's Beach, going out to Treasure Island that day wasn't the greatest idea. But, if you're in San Francisco on a clear day and want a different perspective, it's someplace I'd recommend.
That said, stay away from Boudin. Even if you are a fan of the bread, the restaurant isn't worth the money. I should've common sense and stayed away from what is clearly a tourist trap.
A Gourmet Adventure Through Northern California
Visiting San Francisco's Treasure Island