Last updated on June 25th, 2022 at 01:08 am
Whenever we travel within Hawaii, there are places we always have to stop. On the Big Island, that's Two Ladies Kitchen. On the Valley Isle, it's Maui Specialty Chocolates in Kahului.
Maui is home to a lot of great places to pick up little delicacies. In fact, many of these are coveted omiyage back on Oahu. Some of these that come to mind are manju from Home Maid Bakery or Sam Sato's, donuts from Donut Dynamite, virtually anything from T. Komoda Store and Bakery, and mochi from Maui Specialty Chocolates. Yup. That's right. I said mochi. From a "chocolate shop."
Maui Specialty Chocolates
Tucked away in an industrial part of Kahului, Maui Specialty Chocolates produces a variety of chocolates and mochi products. I had never been before, so I was surprised by the variety of chocolates they have on offer. Clearly, though, the mochi is their volume seller. Tables of the stuff are laid out for purchase! However, it's not uncommon for them to sell out, so be sure to arrive early or pre-order if you're going for their mochi. Speaking of the mochi, there are three varieties: peanut butter and chocolate, dark chocolate truffle, and azuki bean.
During our visit to Maui Specialty Chocolates, we ended up buying all three varieties. My family likes both the chocolate and the peanut butter, while my mom wanted an azuki for my grandmother. As you all know, I'm allergic to peanuts, so all I ate was the dark chocolate truffle. That doesn't bother me one bit, by the way, as these things are fantastic!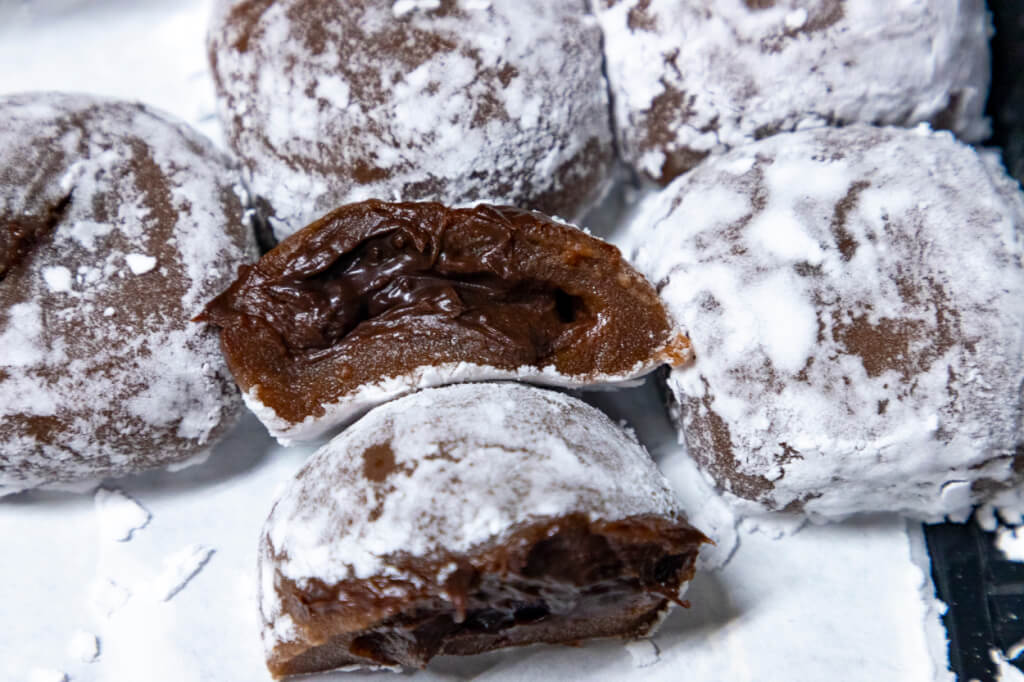 Just look at it. That's soft, silky chocolate mochi wrapped around a gooey center of dark chocolate ganache that's rich, dark, and not overly sweet. It's like a chocolate lover's dream! I could easily eat the whole try myself if I had no self control.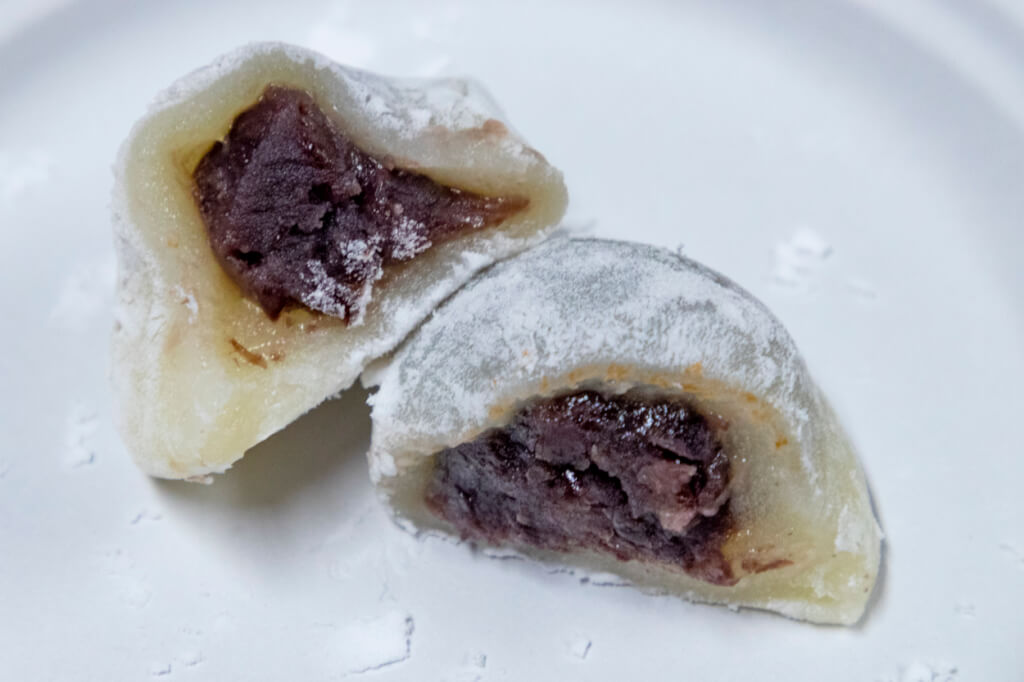 For those of you wondering, here's what the azuki version looks like. As you can see is filled with a mostly smooth sweet azuki bean paste. The sweet-earthy notes of the azuki pairs well with the velvety mochi.
I did not take photos of the peanut butter version, for obvious reasons. However, that one also uses the plain mochi as the wrapper and is filled with creamy peanut butter and milk chocolate bits.
It's worth noting that Maui Specialty Chocolates accepts credit cards (a rarity among long-time mom & pop businesses) and is usually open Monday to Friday from 10 am to 5 pm and on Saturdays from 10 am to 2 pm. The mochi is best enjoyed that day, but we had to bring back for our families. As a result, we had to buy them on Saturday and kept them in our room. We then transferred them to cooler bags and packed them in our carry-on bags. Luckily, we had no issues with TSA.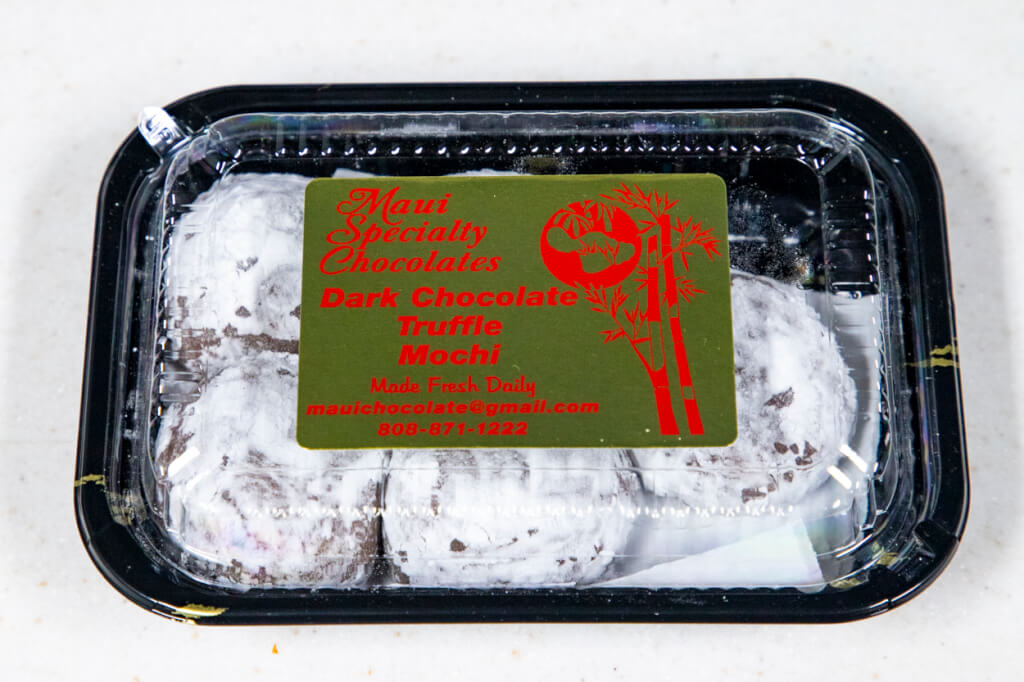 Final Thoughts
Much like Hilo's Two Ladies Kitchen, Maui Specialty Chocolates does NOT ship. These are treats you can only get when visiting these respective islands. And, trust me, it's totally worth planning them into your schedules for. There's a reason why we have or will go to these places whenever we're there. For a full list of products, ordering information, and shop details, visit mauispecialtychocolates.com.
Grand Maui Adventure
Maui Specialty Chocolates