For our flight back to Oahu, we flew Southwest Flight 1470. And while both flights were mostly the same, the ground experience was, well, drastically different. Not in a good way either, might I add.
Now, things weren't bad because of Southwest. No. Things were bad because of the State of Hawaii and Keahole Airport. But I should've expected that. After all, I HATE Keahole Airport with a passion. Unfortunately, unless I wanted to pay nosebleed expensive fares to fly Hawaiian to Hilo, I had no other choice for this trip. Thankfully, that's changing soon. But not soon enough.
So, after our shave ice, Mrs. Island Miler and I couldn't figure out anything else to do. As a result, we decided to drop our car back off and head to the airport. We ended up dropping our car off at 3:26 pm for our 6:00 pm departure. And we got back to the terminal at around 3:40 pm. YIKES, THAT'S EARLY!!
Ground Experience
Doing our bag drop was no problem whatsoever. We went to Southwest's kiosks, printed our bag tag, and took our bag to the central bag drop where it was taken by a Hawaiian Airlines employee… Weird. Then, we headed to the TSA checkpoint.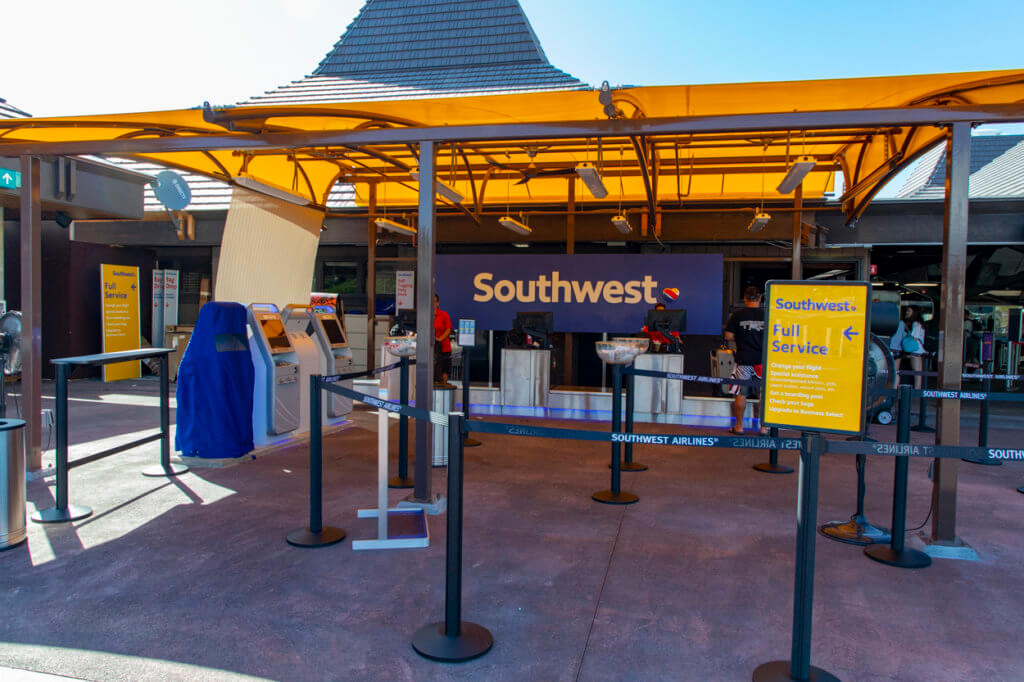 Unfortunately, Keahole being the shithole that it is doesn't have TSA Pre-Check. So, guess what? All my damn camera and drone gear had to come out. Snacks too. But, at least the agent was nice and tolerant of my ignorance. And things went quickly. We were through by 3:55 pm.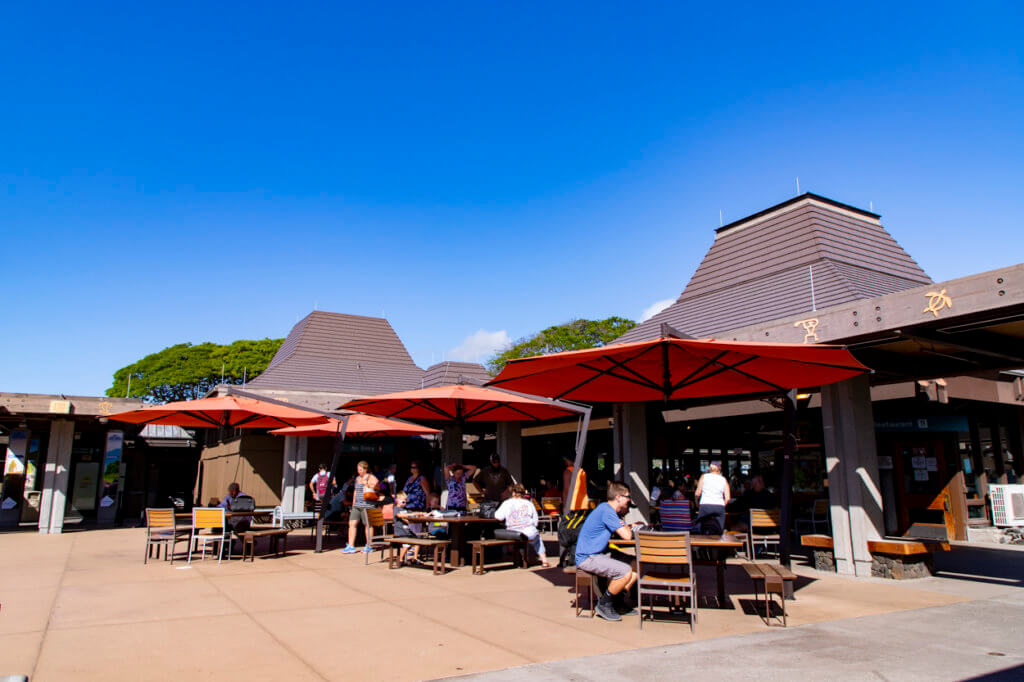 Of course, waiting at Keahole is awful. It's an open-air airport in the middle of a desert that has large swaths of areas open to the sky. Seriously. Who the hell thought this was a good idea? Especially since there are very few airline lounges and ZERO Priority Pass lounges. There are a few shops that have a/c, but they don't seem to work. And the one restaurant there (that has a zillion a/c units plastered all over the exterior) was busting at the seams with people trying to escape the heat. It was miserable. We were both getting drenched sitting in what shade we could find.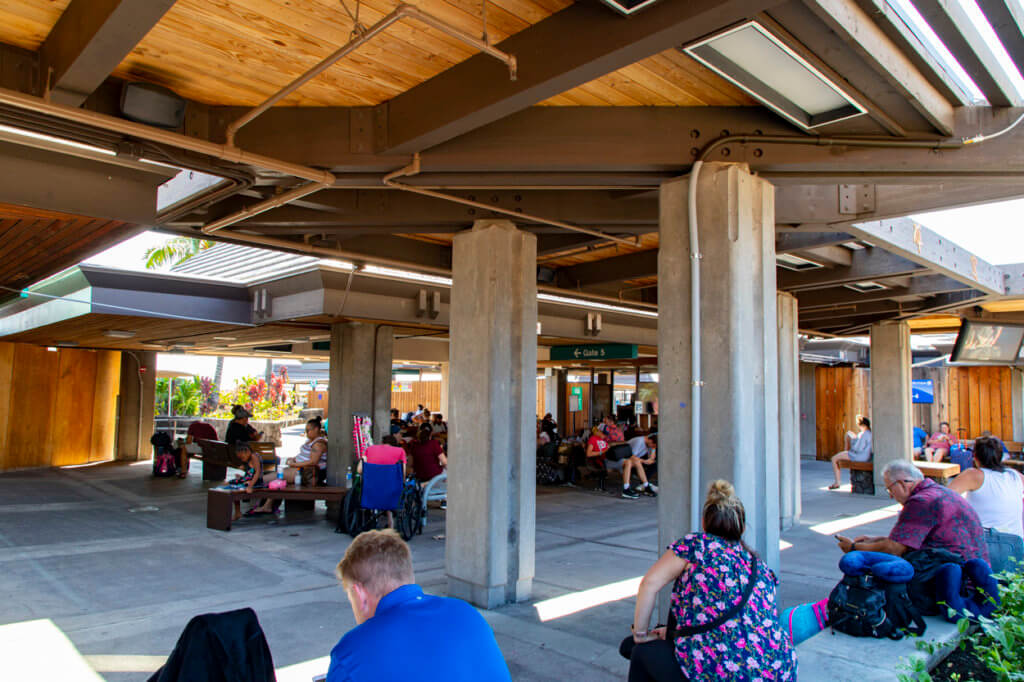 What's worse is that while you're in the sterile area, this isn't the gate area. No, you have to stand in another line (for an agriculture inspection) to clear ag to get to a literal sardine can-sized holding area. To make matters worse, our gate was shared with a United (757) and American (777) flight. And that American flight had a boarding time close to ours.
Oh, and given Southwest's boarding procedures, I suggest you get through that ag inspection as early as you can. By the time they call you to go through, you'll probably miss your boarding group.
Keahole Boarding Experience
Boarding for our 6 pm departure was scheduled for 5:30 pm. But, boarding began earlier and was much more chaotic. Given the space constraints at Keahole, there are only two lines, so you're instructed to remain seated (as if you could) until your group is called to line up. Well, as soon as preboarding was called at 4:21 pm, the area turned into a moshpit as everyone rushed the gate area.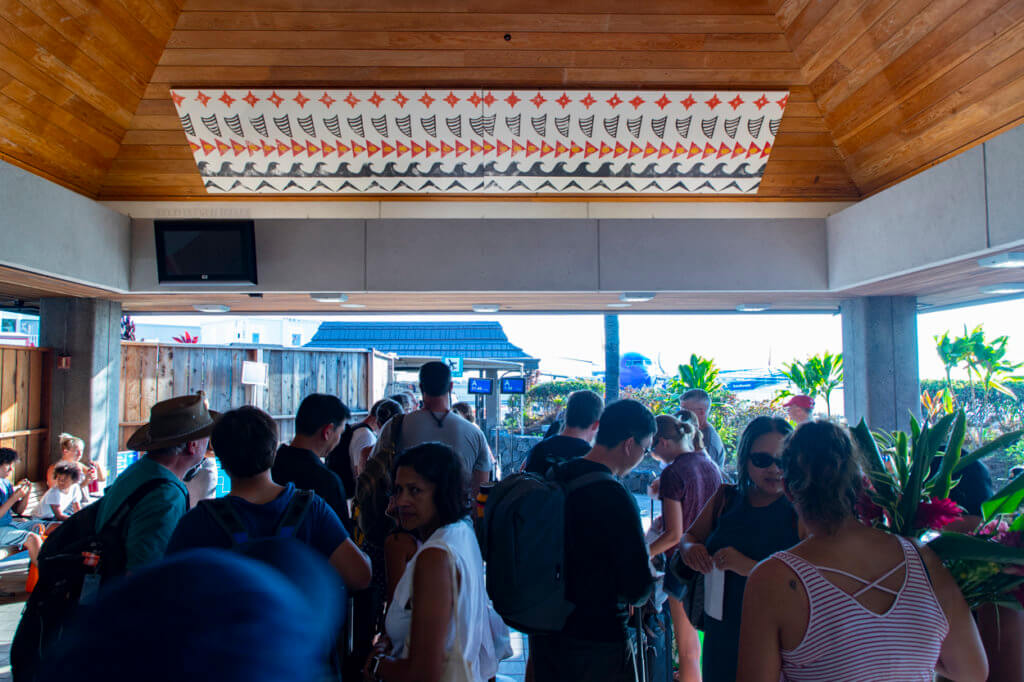 The first A group followed at 4:24 pm, which was followed by our group (A 31-60) at 4:26 pm. And like our arrival, we walked from our gate, across the tarmac to our plane.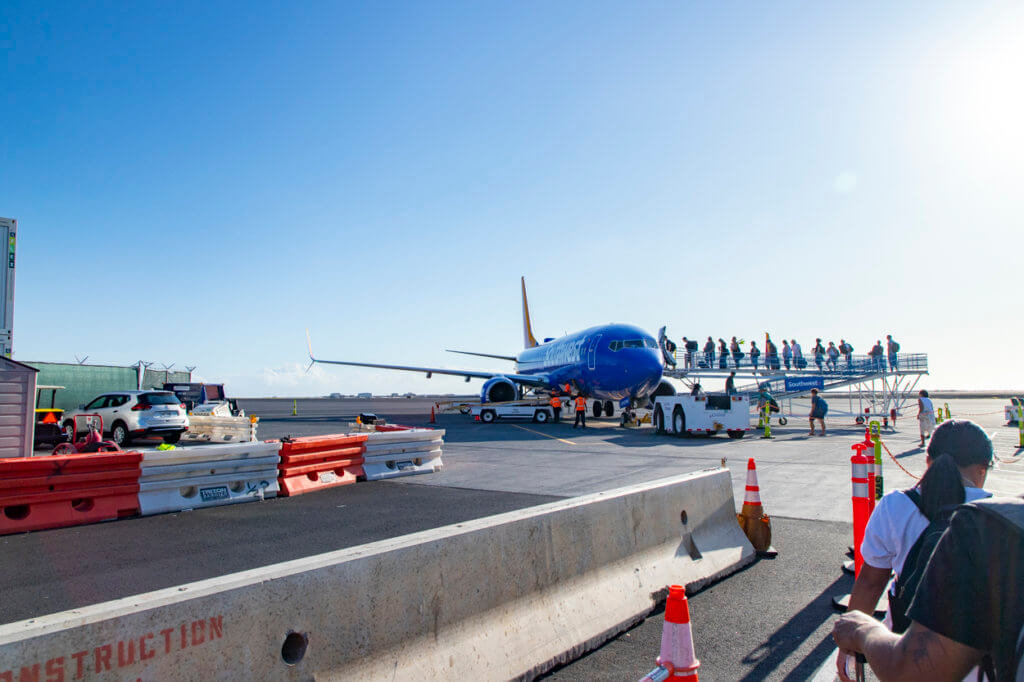 This time, though, there were more aircraft to see along the way.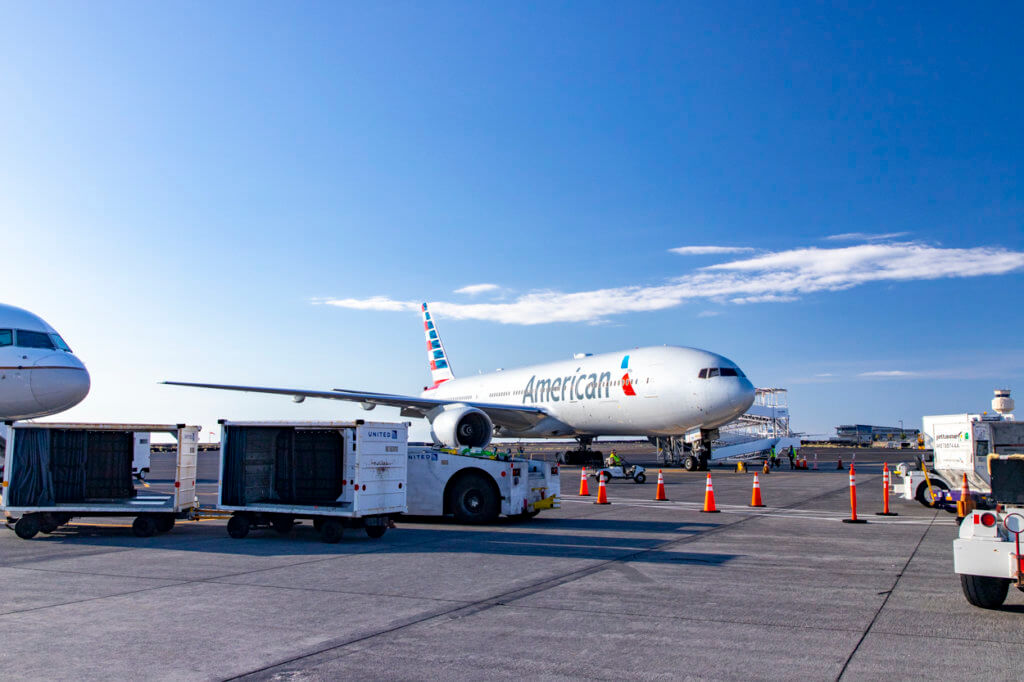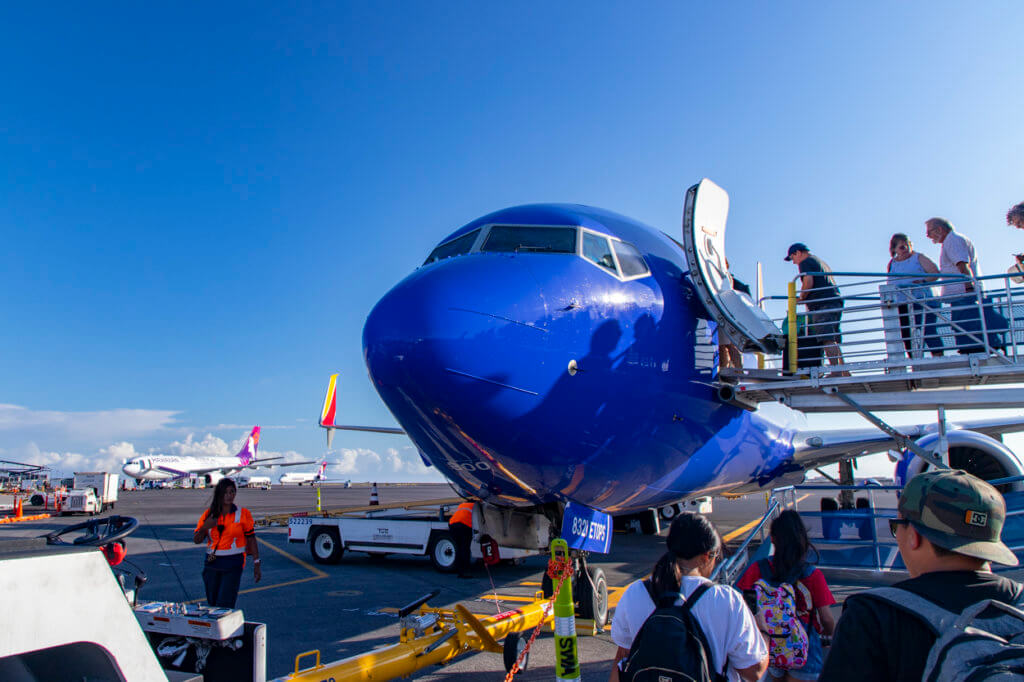 Of course, the experience is far worse at Keahole because of the heat and lack of coverage like back at Honolulu.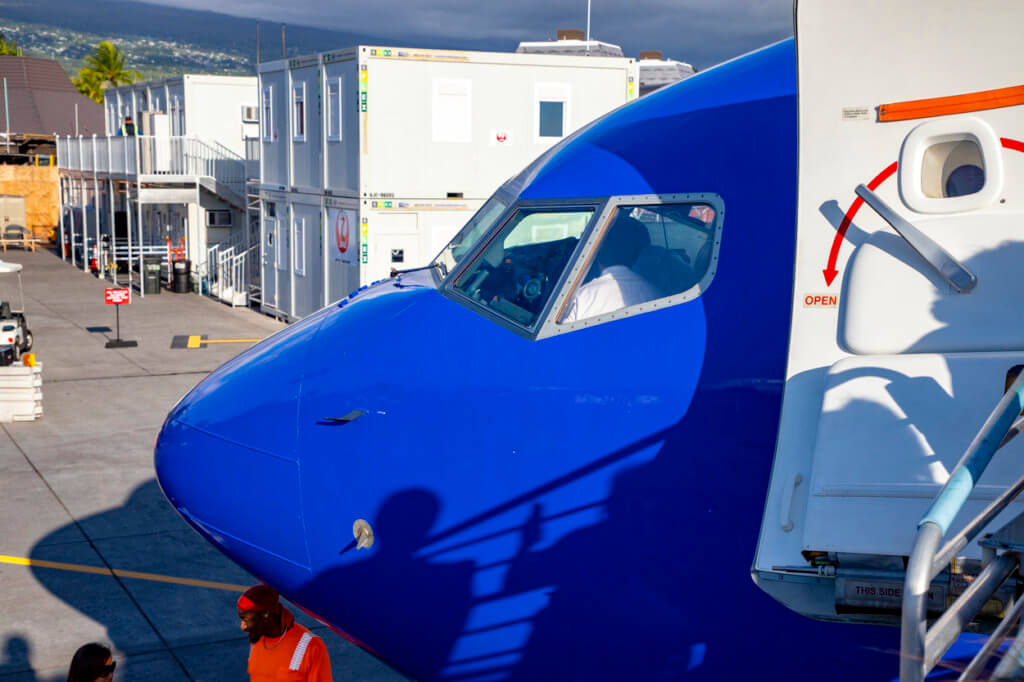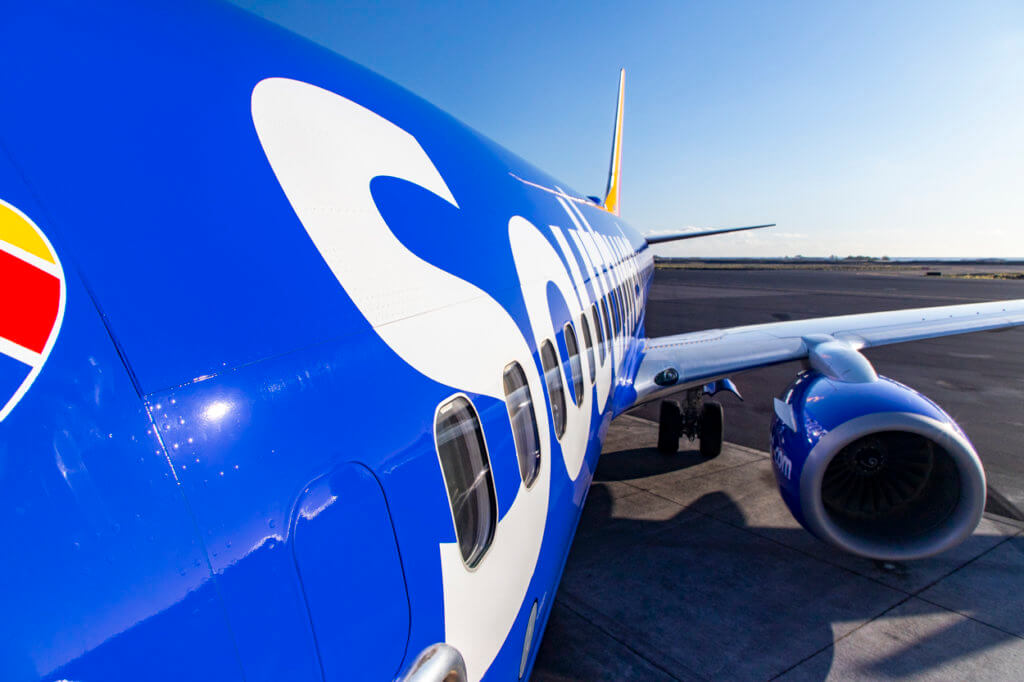 Eventually, though, we took our seats which, oddly, were very far upfront. We got seats 4A and B, though I would've preferred E & F for the flight back. Apparently, everyone else had the same idea, as the front half of the aircraft was full on that side. Oh well! It's also worth mentioning that while this aircraft featured a Boeing Sky Interior, though no snacks awaited us at our seats. Also, Hawaiian music was played throughout the boarding process.
27 minutes after boarding began, the doors closed. Then, after the usual safety demonstration, we pushed back a 5:54 pm.
Southwest Flight 1470
For such a tiny airport, we had a relatively long taxi to the runway. However, we were behind that American 777, which I got to watch rocket off into the sunset.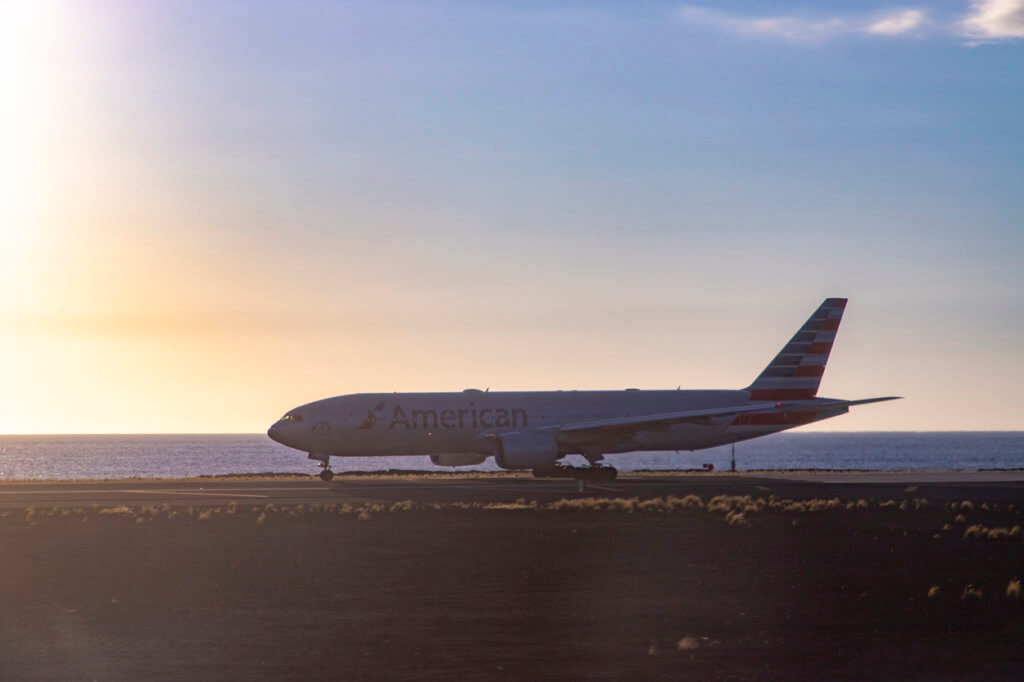 I could also see Blue Ocean Mariculture's (growers of Kona Kanpachi) open ocean nets from the taxiway.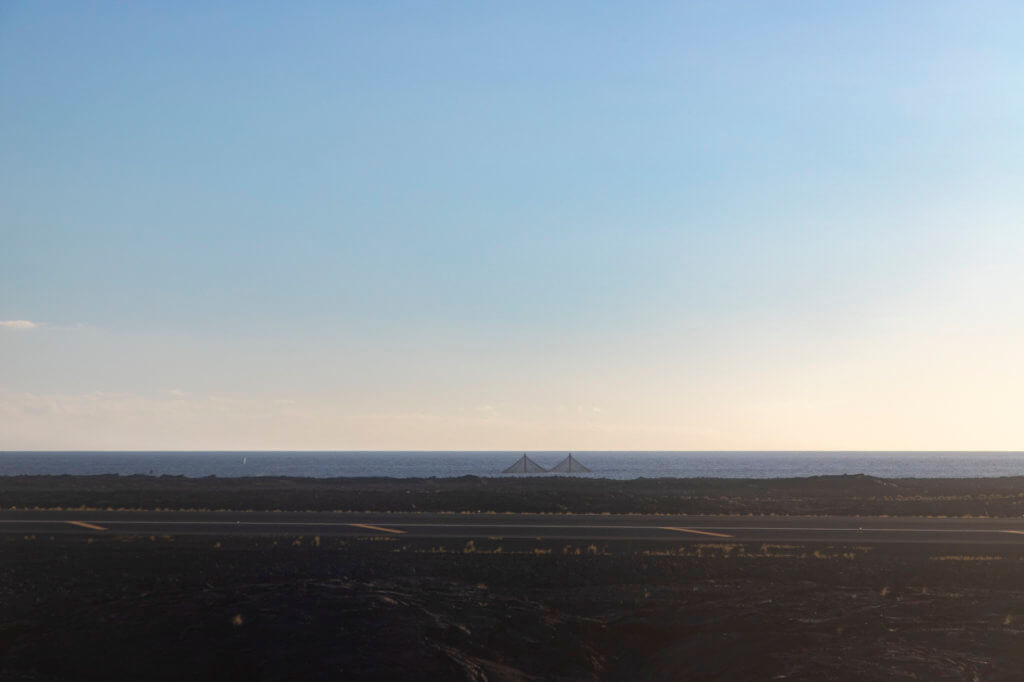 Then, at 6:02 pm, our flight crew got on the throttle to begin our 30-minute journey back to Oahu.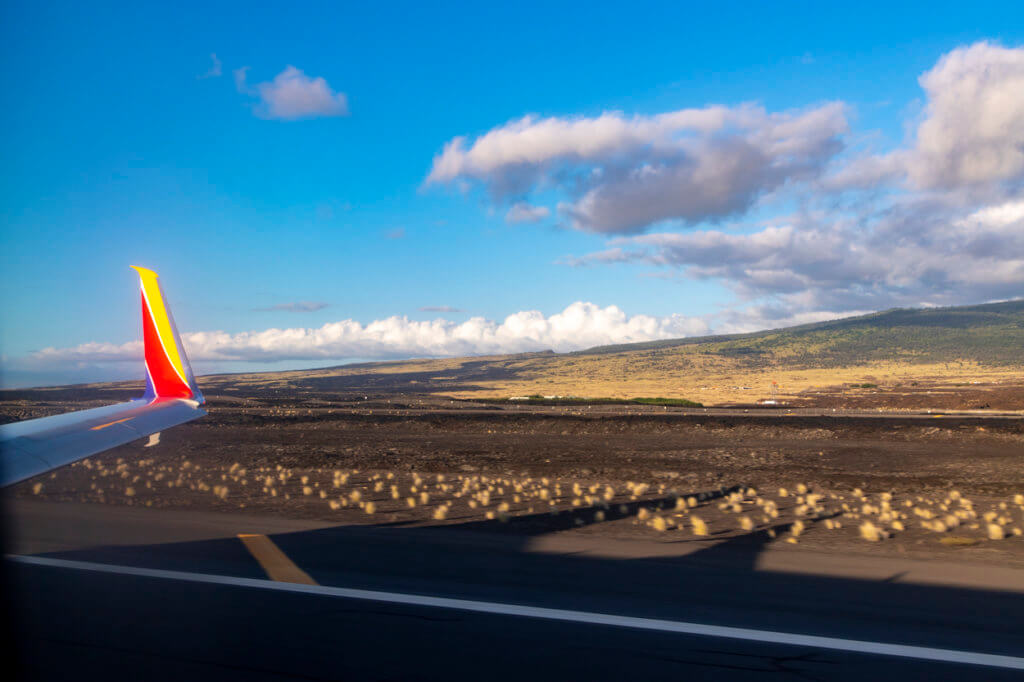 The views at sunset are damn good, by the way. Much better than the harsh morning sun we had on our way into Kona.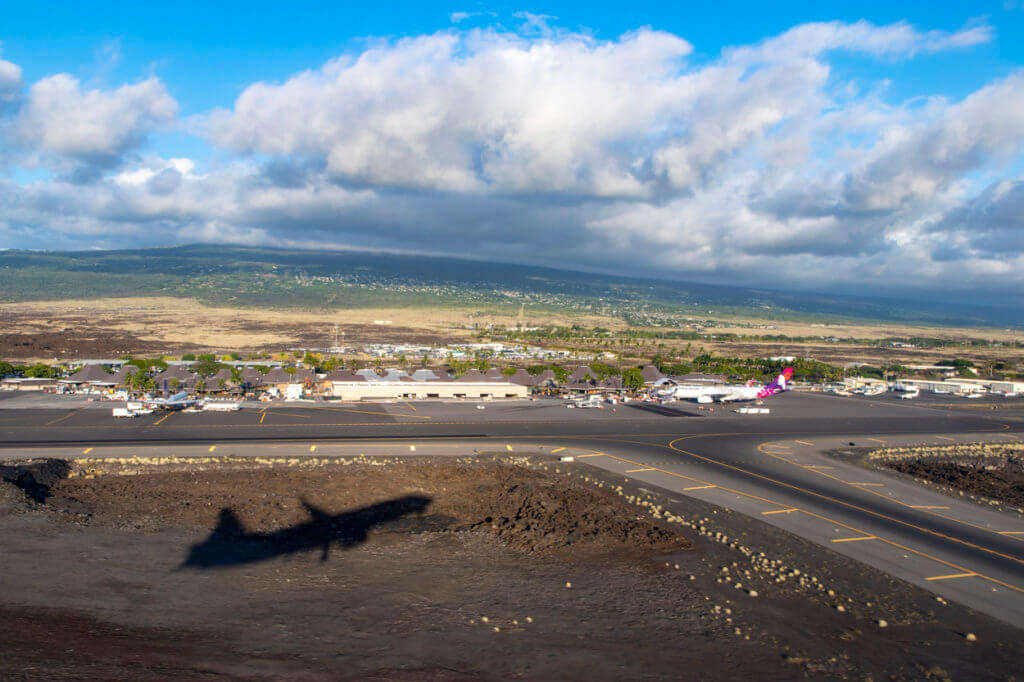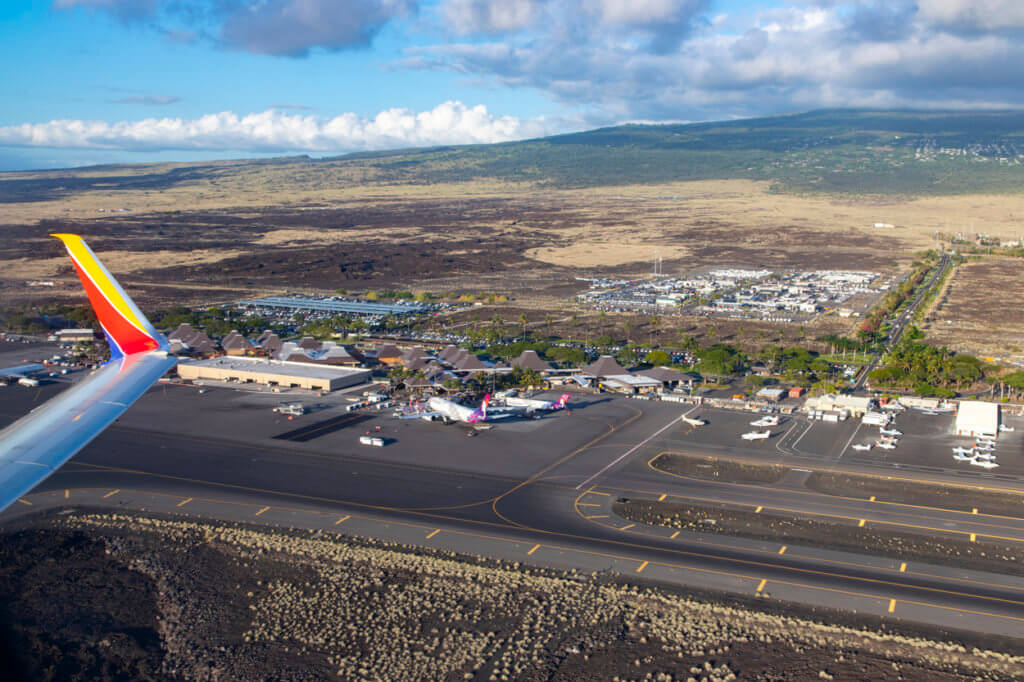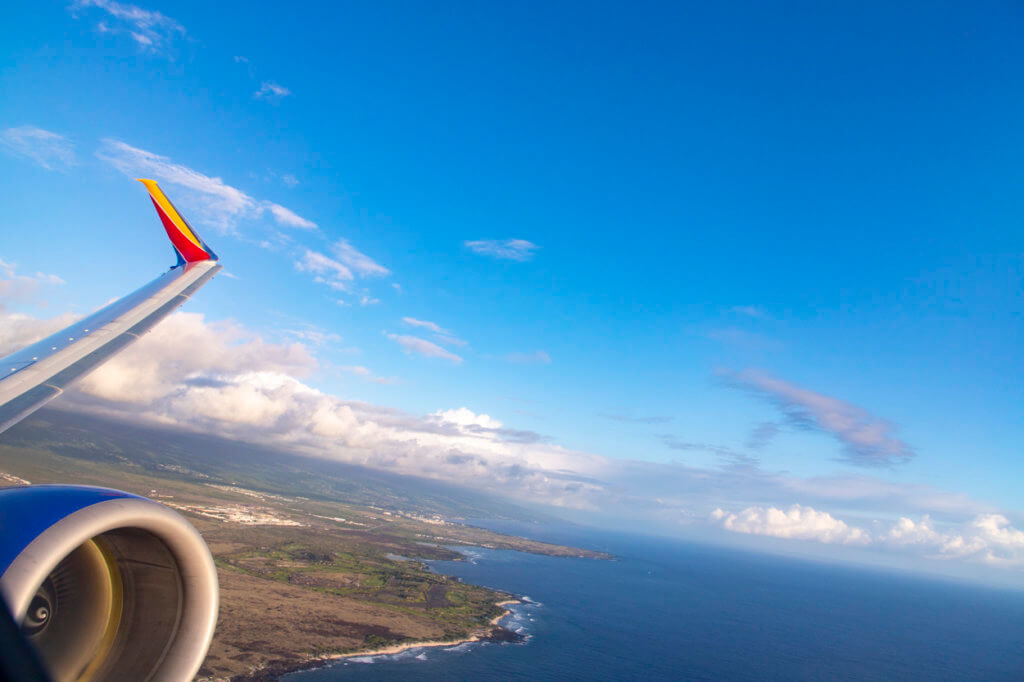 Shortly after takeoff, our flight crew sprung into action passing out bags of pretzels and then drinks.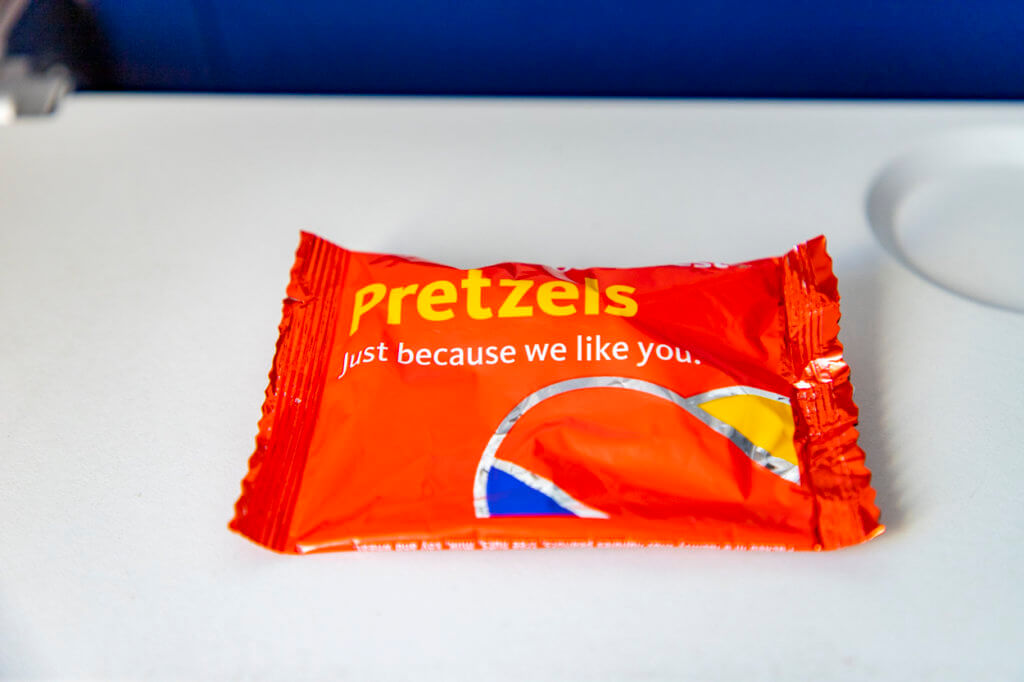 Like our outbound flight, the drinks were warm once again. But this time, after the initial beverage service, the crew came back around with cups of iced water. I passed on drinks and enjoyed the view out the window.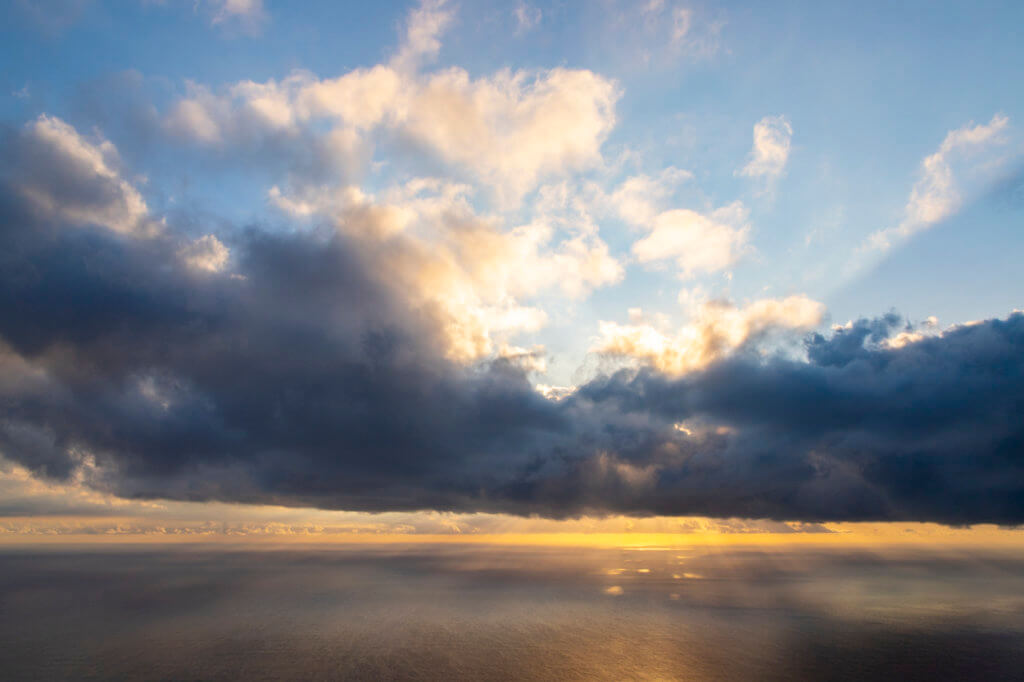 All too soon, we began our initial descent into Honolulu at 6:16 pm. Normal conditions applied that day, so we looped around Oahu's south shore, turning over Ko Olina to begin our final descent at 6:21 pm.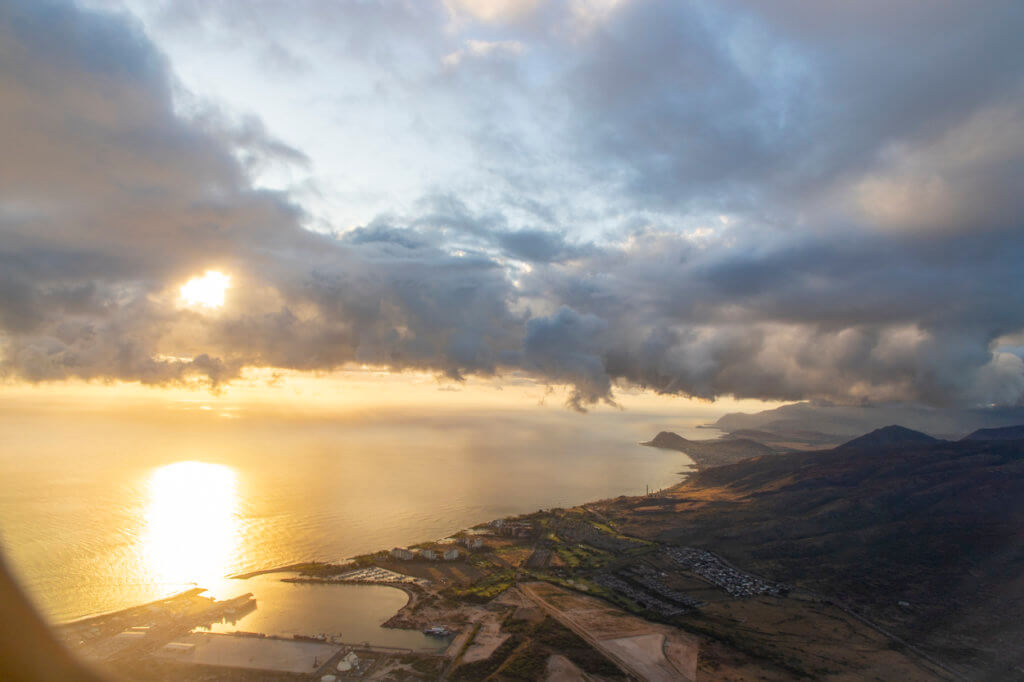 Then, it was a clear shot over Kapolei, the Ewa Plain, and Pearl Harbor into Honolulu.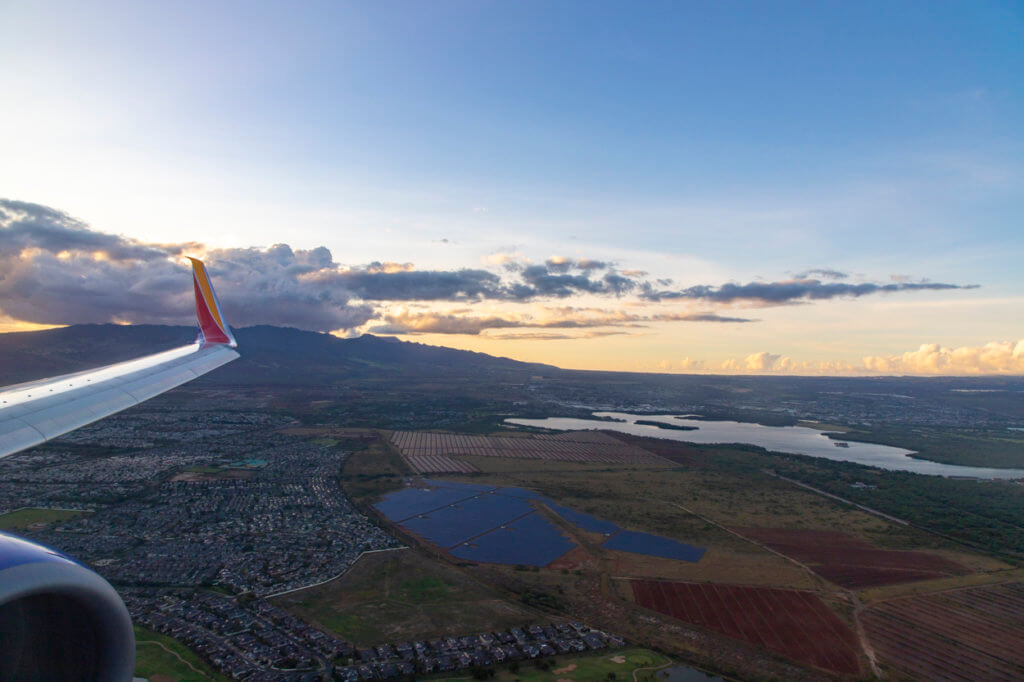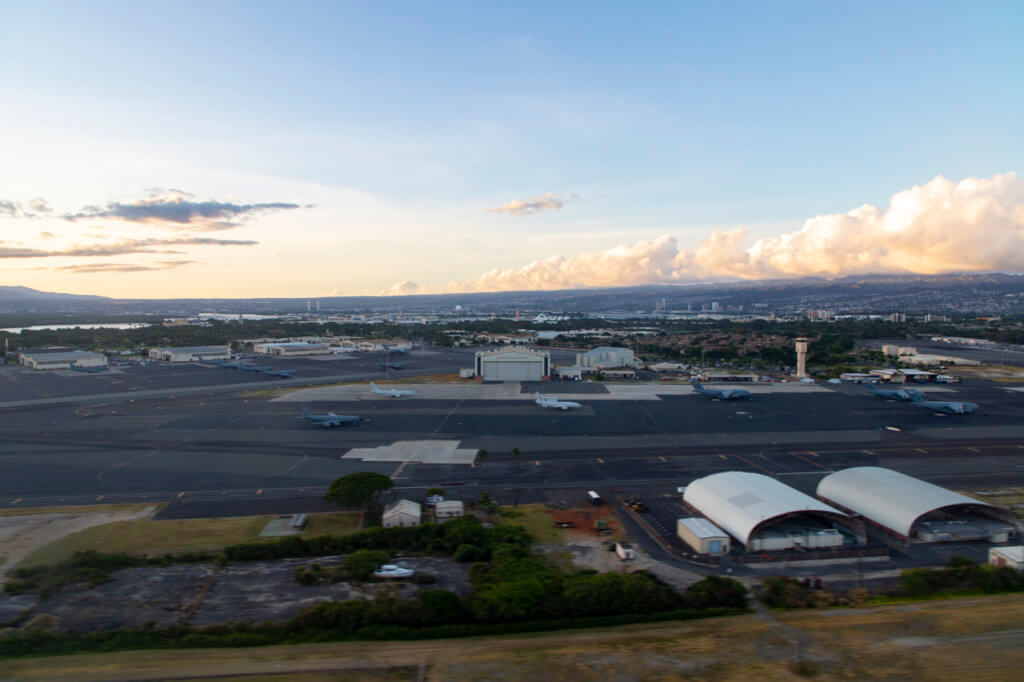 We touched down a little over 30 minutes after we took off in Kona at 6:35 pm.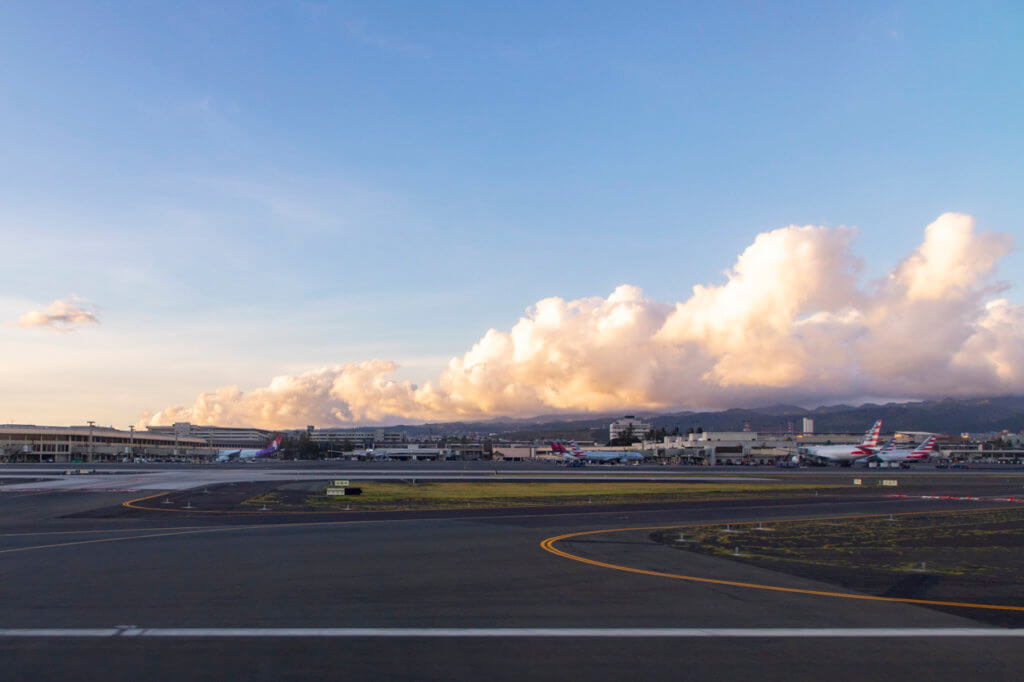 Then, after a super short three-minute taxi, we pulled into our gate at 6:38 pm, a full 12 minutes ahead of schedule. Doors opened three minutes later, and we all began to file out.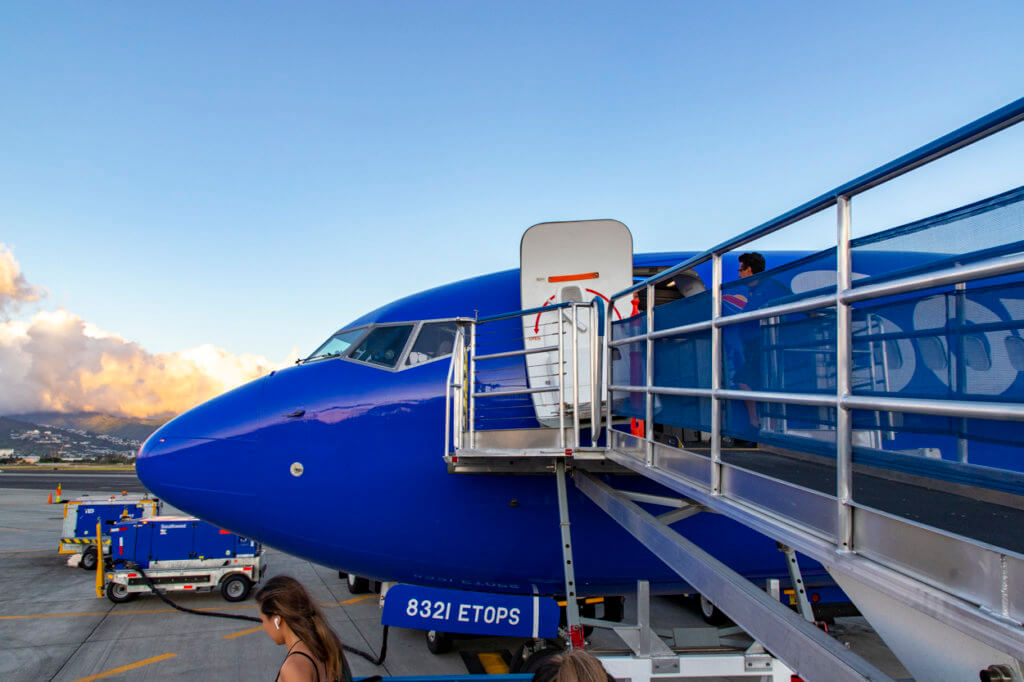 Arrival Ground Experience
Our baggage claim was carousel 20, which meant we all had a long walk ahead of us.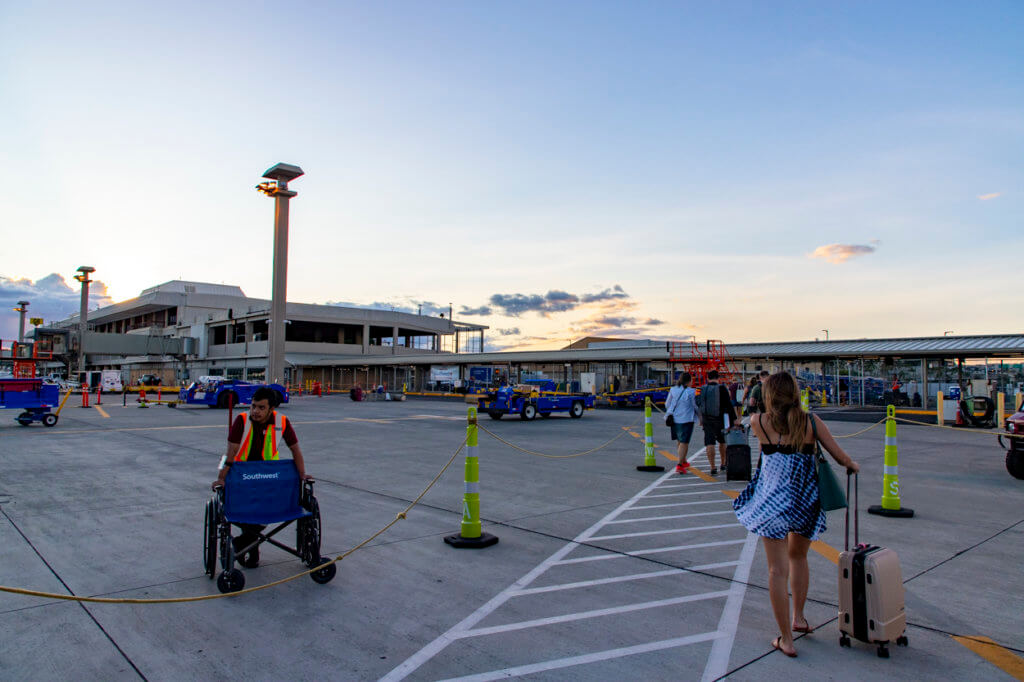 In fact, it took about 10 minutes at a brisk pace to get to our carousel.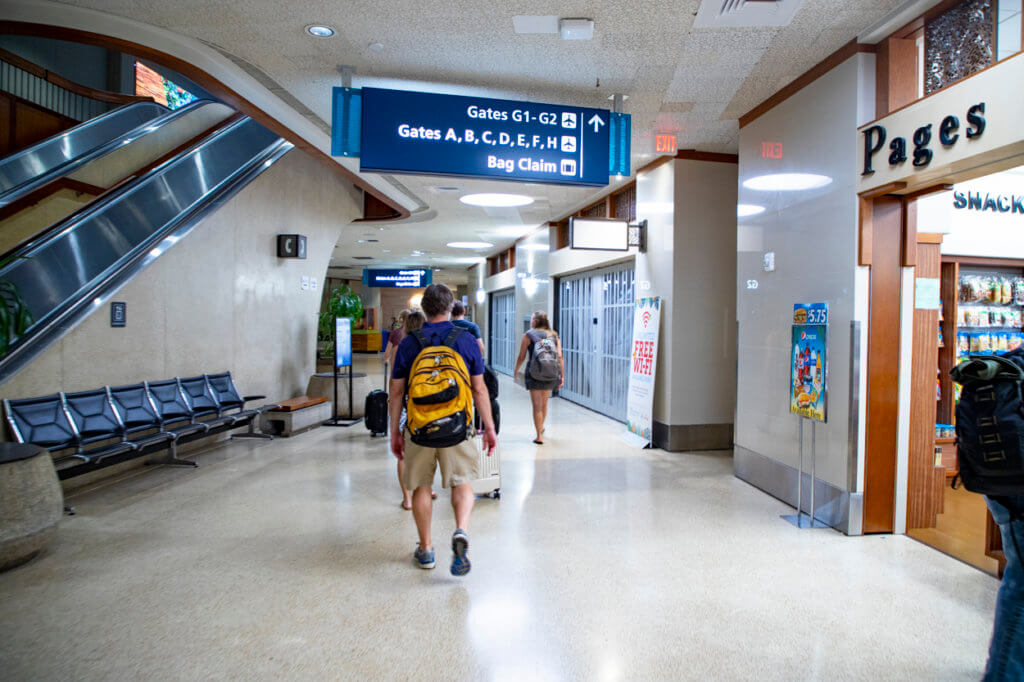 But even by the time we got there, our bags had only begun arriving. In fact, Mrs. Island Miler and I ended up retrieving our bag at 7:00 pm. 22 minutes after the door to our flight opened. That's not bad at all, especially compared to Hawaiian's atrocious wait times, but Alaska Air sure does spoil you with their guarantee!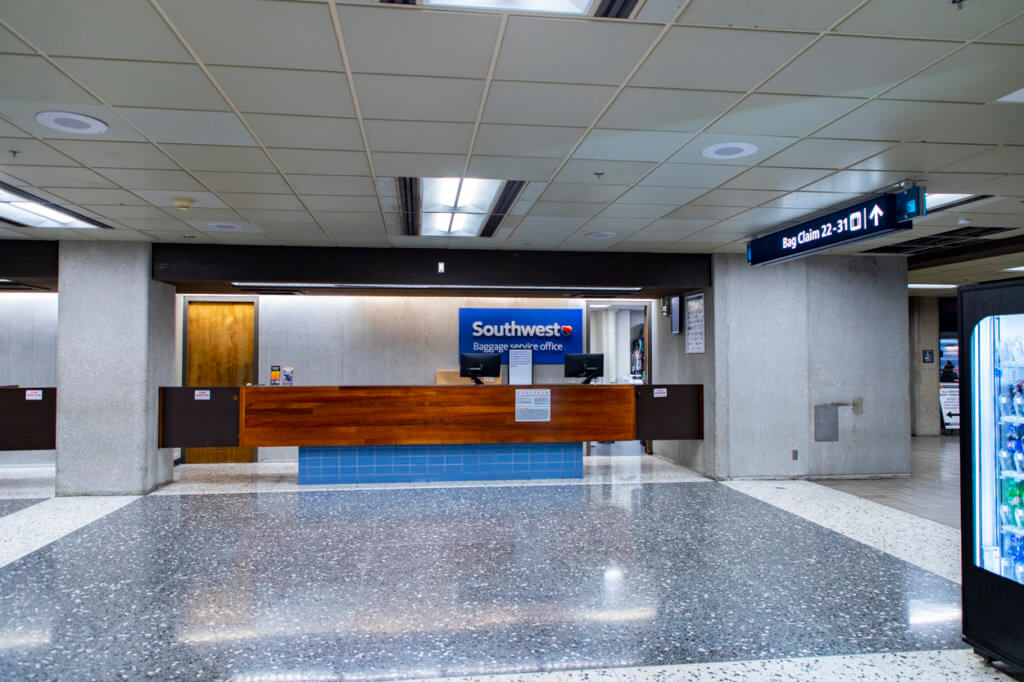 Southwest Flight 1470, Final Thoughts
Though our journey home had a rough start, it had nothing to do with Southwest and everything to do about the awful, awful airport in Kona. So, it's an airport I wholeheartedly suggest you avoid if you can.
What is interesting about our experiences on Southwest, though, is the fact that our outbound flight, the first of the day, ran a little behind schedule. But our return flight, which was the final one for the day, was really early. And after two flights on Southwest, I'm ready to use them for all my inter-island travel needs. Provided that the price makes sense, of course. For my flights between Hawaii and North America, though, I'll stick with Alaska Air.
Big Island LUV