Most of our Big Apple Adventure was free of junk food.  Usually its because by the time we ate our amazing meals, we were too full or busy to get more food.  But, during our final two days in The City, we made it a point to check out some New York Sweets.
Levain Bakery
The first New York Sweet we decided to check out was Levain Bakery.  We made a stop at their main, Upper West Side location the afternoon of our Le Bernardin dinner.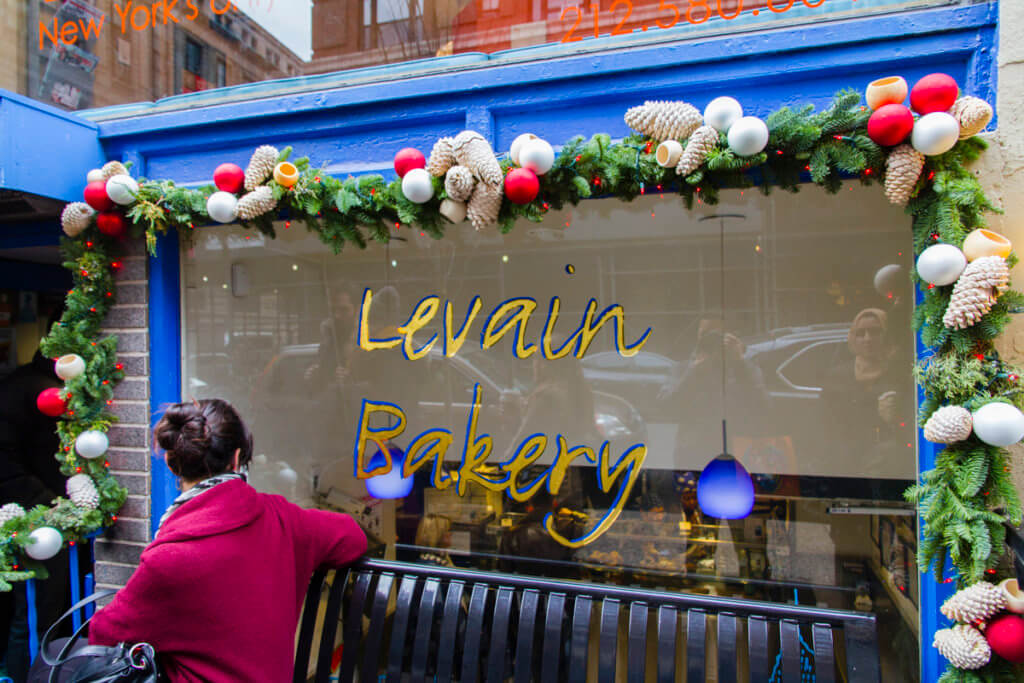 While the bakery is makes a variety of products, what they're really known for are their cookies.  Their signature cookies are gigantic cookies that come in the following varieties:
Chocolate Chip Walnut (original)
Dark Chocolate Chocolate Chip
Dark Chocolate Peanut Butter Chip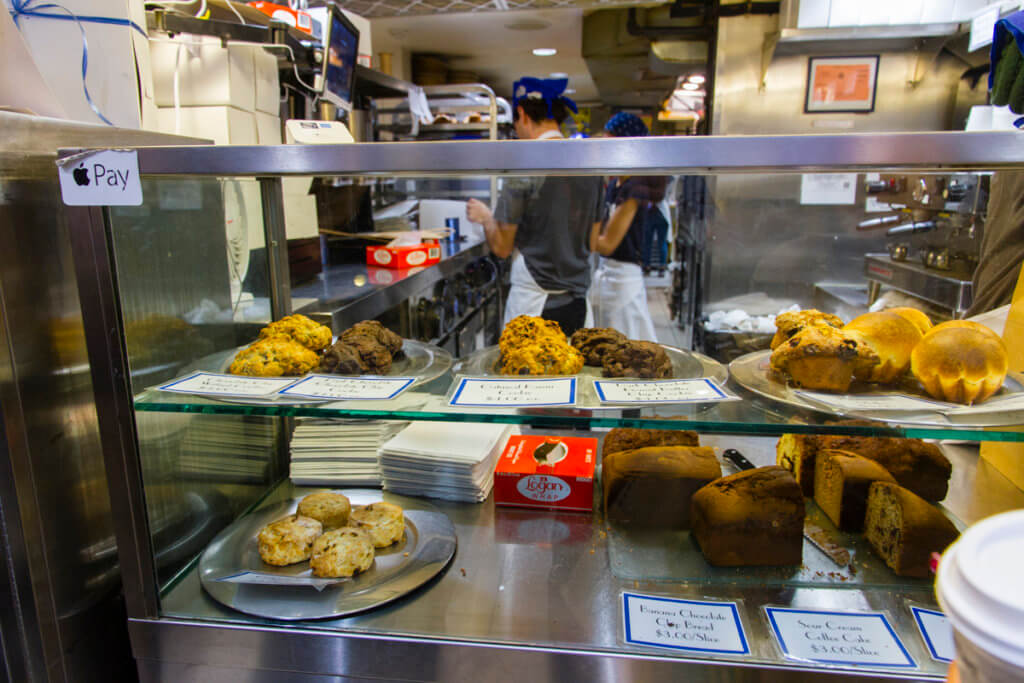 There was a bit of a line when we arrived, but it moved quickly.  The main location is actually in a basement, so you'll need to head down a narrow, short set of stairs.  It's tight in there, but controlled.  We ended up walking out of there with both the Chocolate Chip Walnut and the Dark chocolate Chocolate Chip.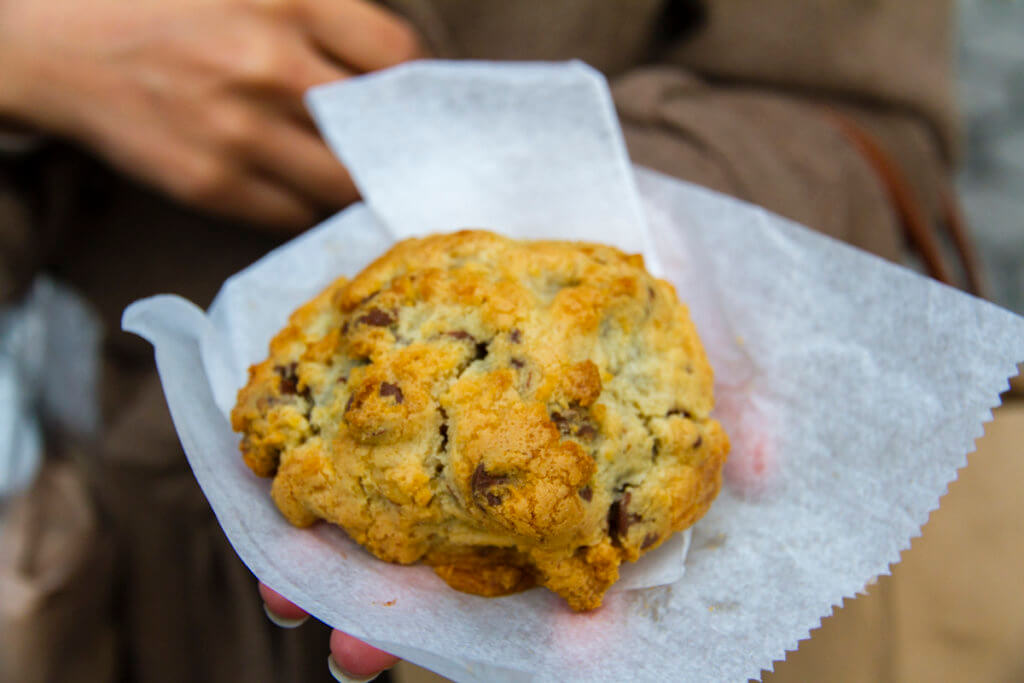 Look at the size of that thing!
The best way to eat these cookies, of course, are to eat them straight from the bakery.  When they're still, you know, warm and gooey.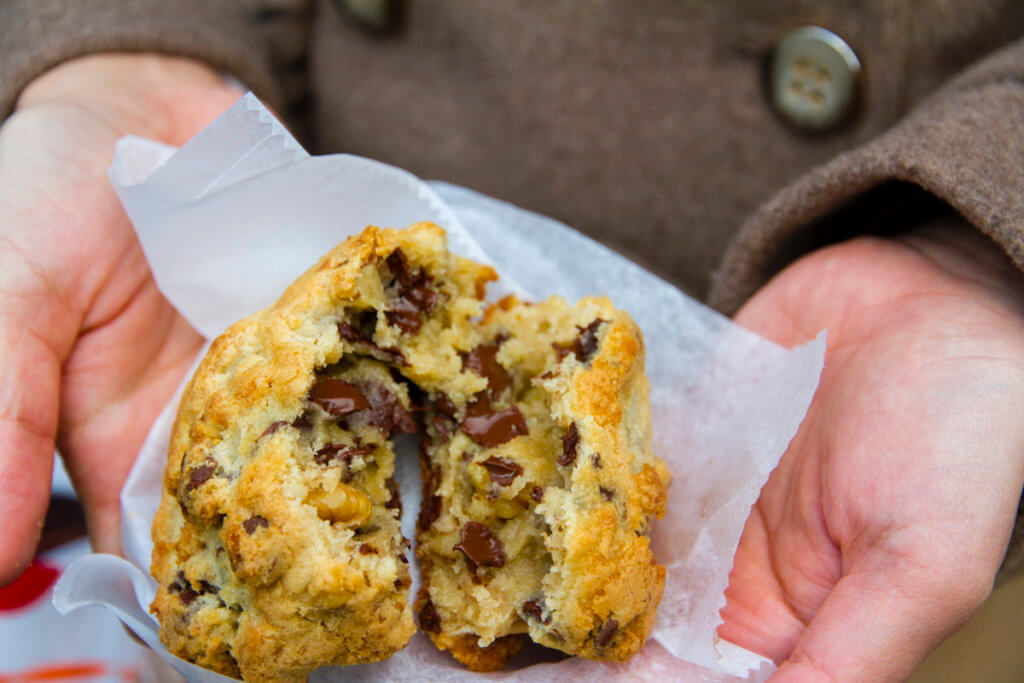 The Chocolate Chip Walnut was good, but not really my style.  I like walnuts, and do like them in brownies, but cookies?  No thanks.  The Dark Chocolate Chocolate Chip was definitely my favorite, even if I tried it when it was all cold.  And while the cookies were good, they're not the best I've ever had.
Jacques Torres
Jacques Torres is, perhaps, New York's most well known chocolatier.  I've admittedly never had his chocolates, and still have not.  Our visit here was really about simply picking up his drinking chocolate for gifts.  I did, however, buy a couple of his cookies.  And let me tell you, the Jacques Torres chocolate chip cookie IS my favorite chocolate chip cookie anywhere thus far.  Unfortunately, I didn't get any pictures of them, but they are amazing.  The cookies that come closest to them are the chocolate chip cookies from B. Patisserie/Kona Coffee Purveyors.
Big Gay Ice Cream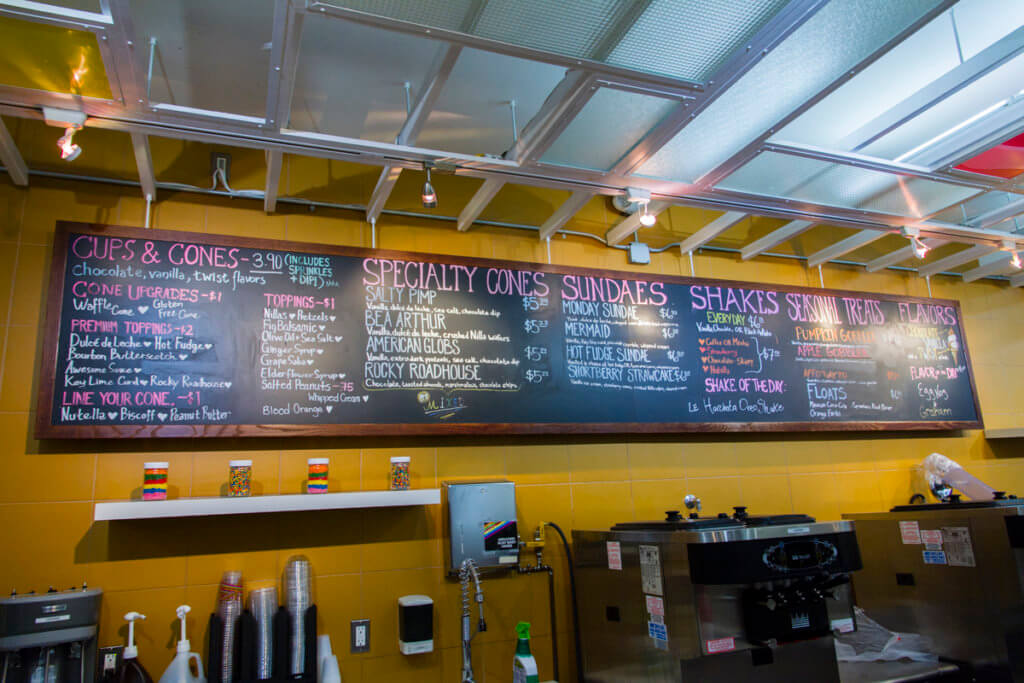 Being that our Le Bernardin dinner was at, oh say 5:30 pm, we had time to digest before Big Gay Ice Cream closed.  We were supposed to go after our dinner at Sushi Nakazawa, so a late-night dessert after Le Bernardin would be one of our last opportunities to try the place.
The location we ended up at is the West Village location, which is near Sushi Nakazawa.  It was fairly busy when we arrived, but the line moved quickly and we got our treats in no time.  For her late-night snack, Mrs. Island Miler chose the Le Horchata Oreo Shake (special).  Me?  I went with Bourdain's recommendation, the Salty Pimp.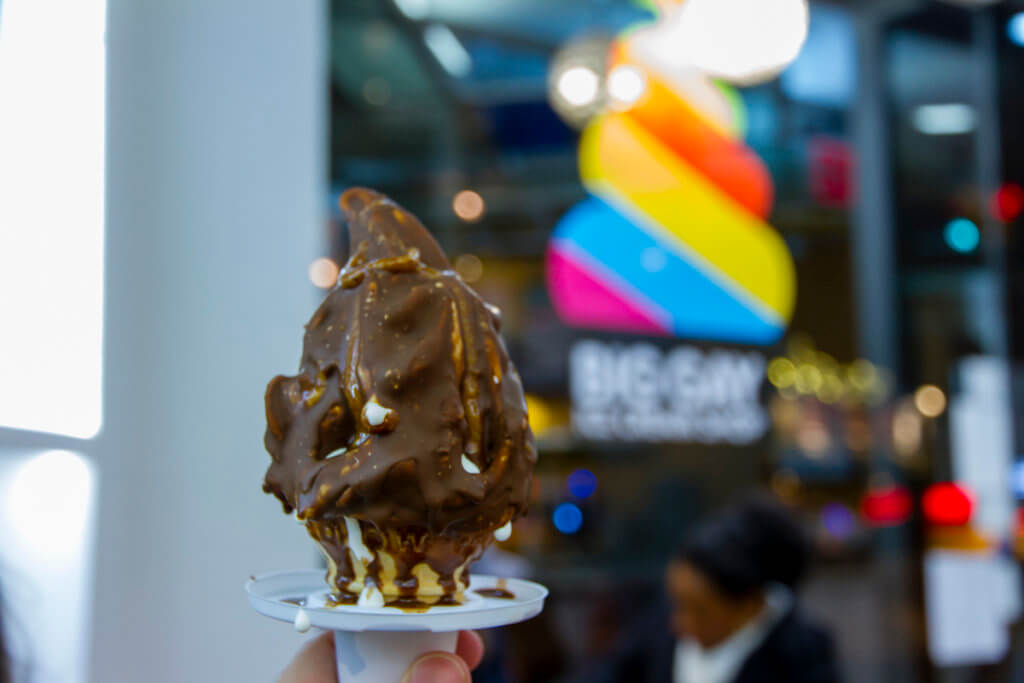 The Salty Pimp is a cone with vanilla soft serve, dulche de leche, and sea salt dipped in chocolate.  It's a small, messy treat that began melting almost immediately after I got it.  It was delicious, but over-hyped in my opinion.  But, perhaps I'm just spoiled with the incredible (and cheaper) soft serve program at The Pig and the Lady in Honolulu.
Momofuku Milk Bar
On our final day in New York, Momofuku Milk Bar became a goal of our.  So, once we woke up on seventh and final day in The City, we headed to the Milk Bar Upper West Side.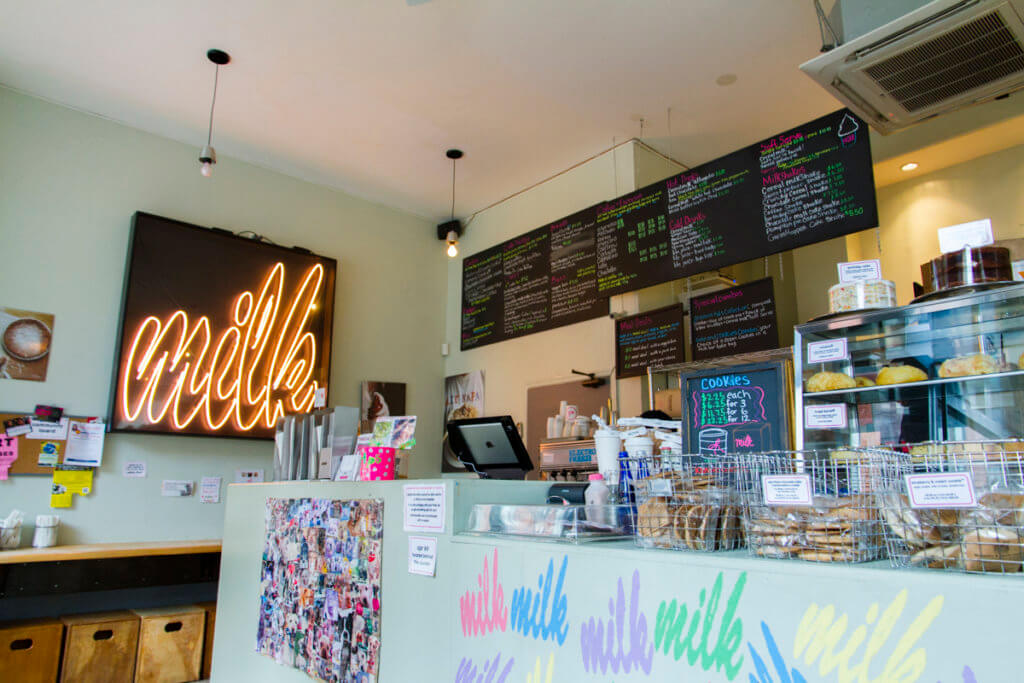 Known for their baked goods and soft serve, we decided to pick up a couple of baked goods.  Ice cream is not my idea of breakfast. Mrs. Island Miler did get a hot cocoa, though.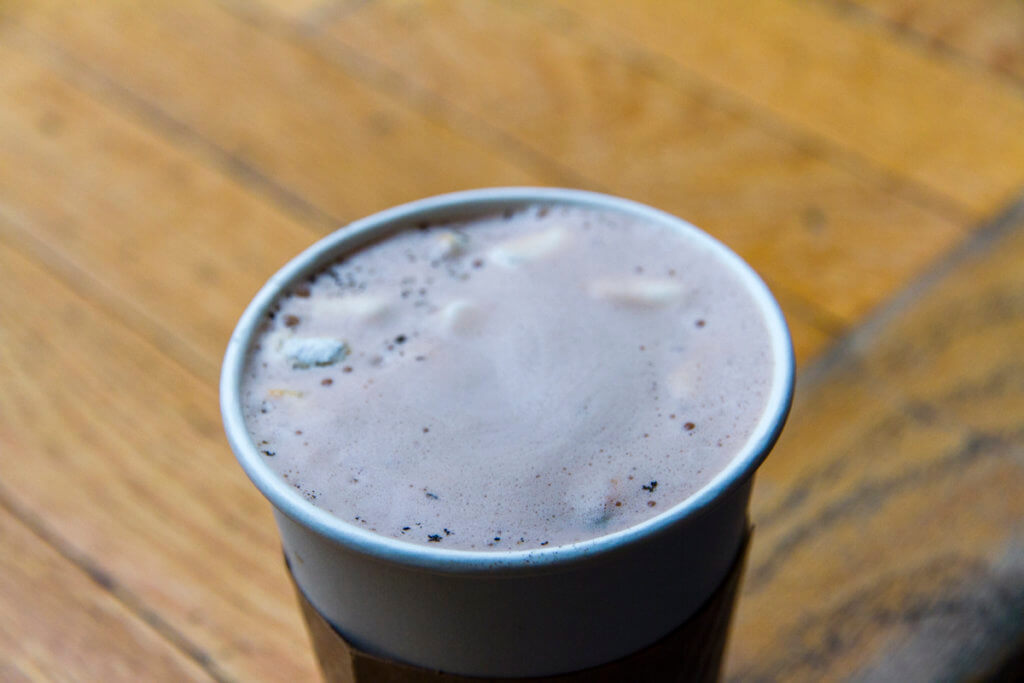 The other items we purchased were the B'day Truffles, Compost Cookies, and the Crack Pie.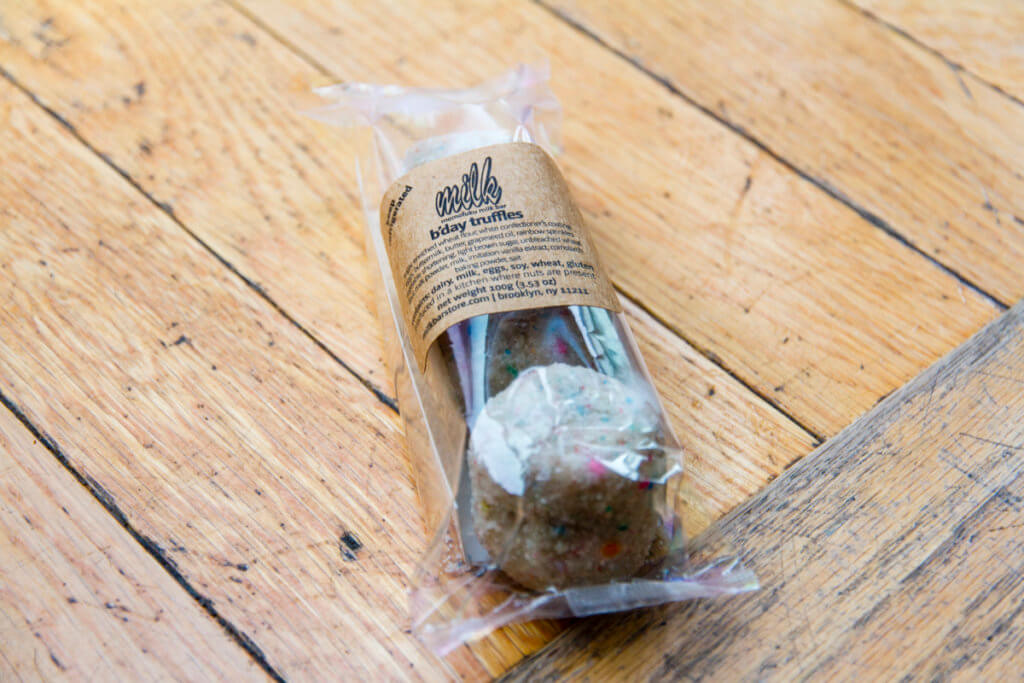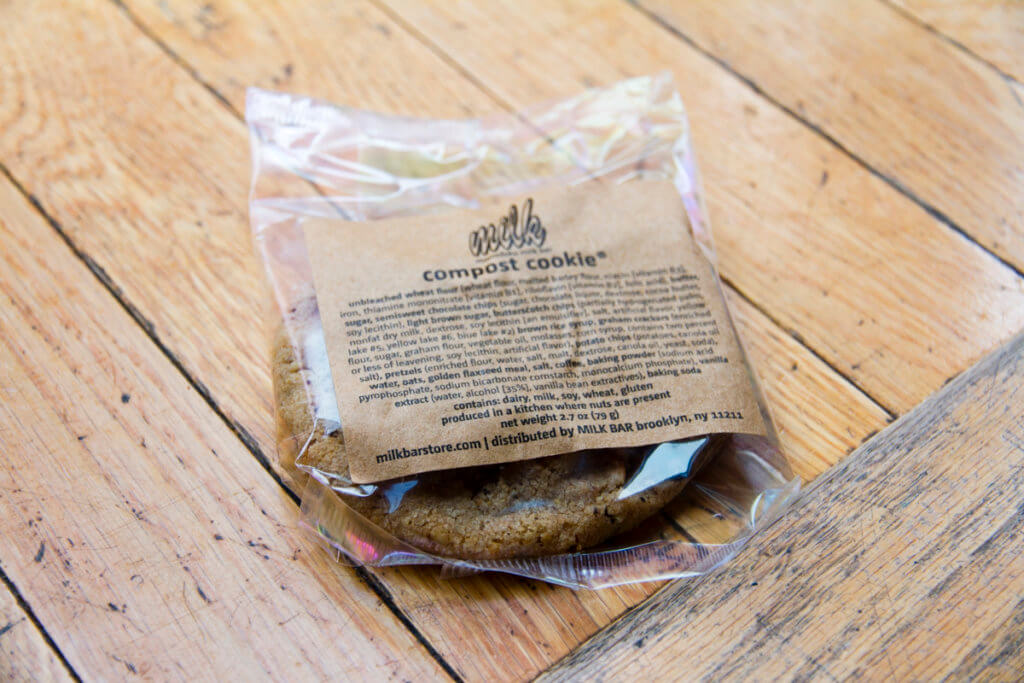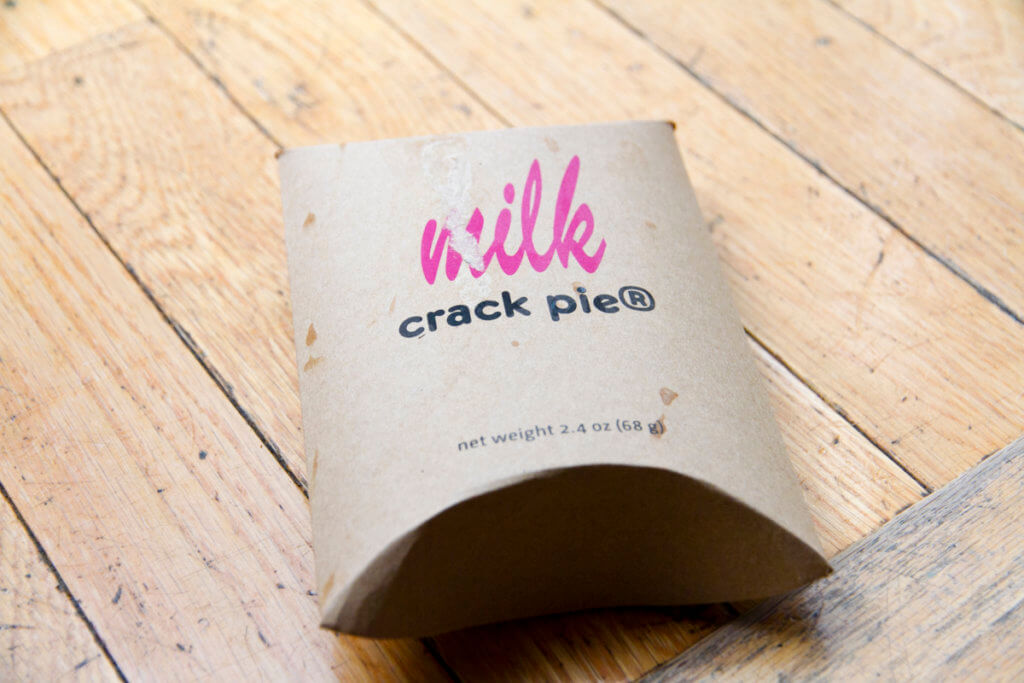 Mrs. Island Miler said the cocoa was good, but nothing special.  She did like her b'day truffles, though.  I didn't care for the Compost Cookies, as I thought they were WAY too sweet.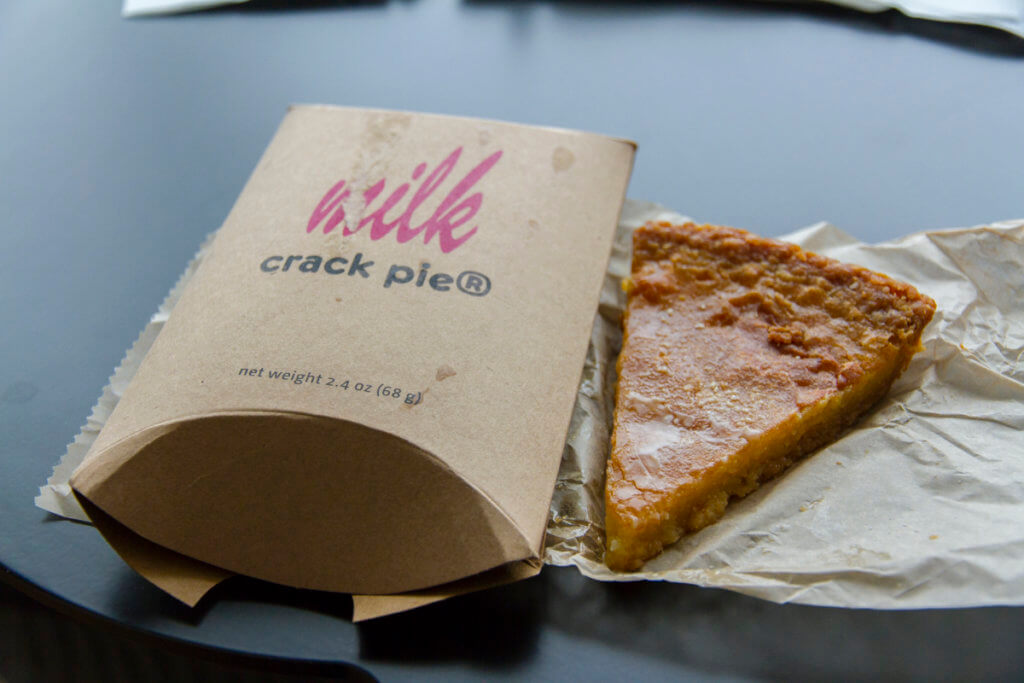 On the other hand, the Crack Pie was sublime.  It was a bit on the sweet side, but damn… If you like butter and caramel, you'll like this.  It doesn't really taste like other those things, but it's delicious.  It's chewy, dense, and fudge-y, without having any fudge in it.  As tiny a slice is, though, you won't want more than that.  It's so rich, I couldn't finish it.
Baked by Melissa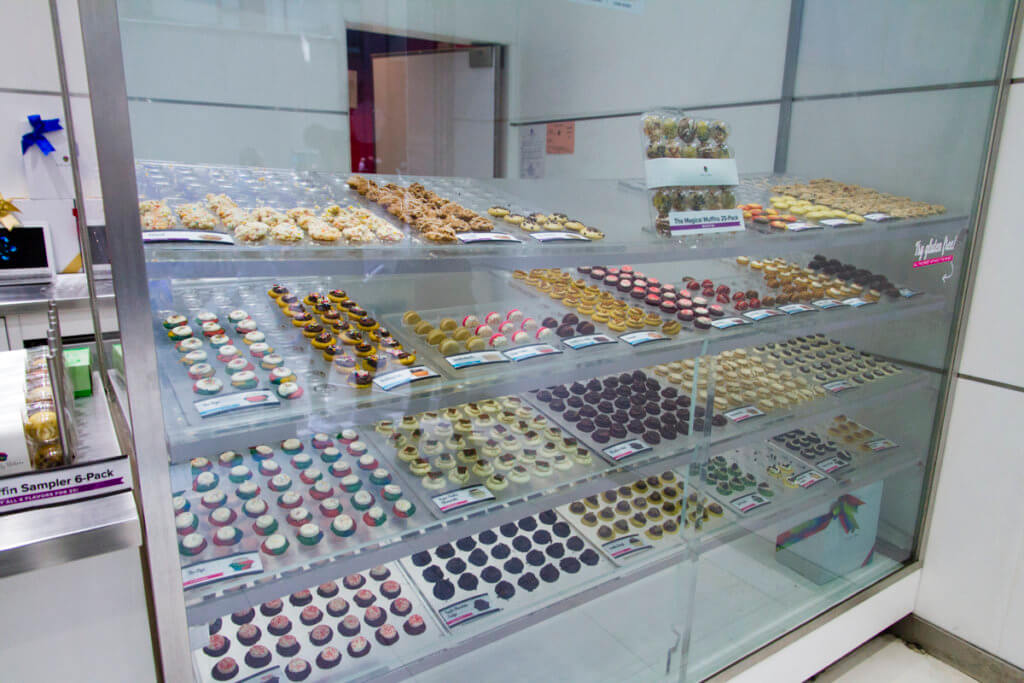 The final New York Sweet we went searching for was Baked by Melissa.  This cupcake shop specializes in little, bite-sized cupcakes.  These tiny little things are bitterly a single bite.  And at $1 each, they're not cheap.  The macarons are even worst, at $2 each.  But you know what?  The cupcakes are really good.  We brought an assortment home with us, and while I didn't like all of them, they are among the best cupcakes I've ever had.
New York Sweets Final Thoughts
I'm not really a sweet tooth.  Ok, well, I lie.  It really depends.  But New York is full of great food, sweets included.  So, when you're in The City, tracking down at least some sweet treats is a must, right?  Regardless if we're talking about regular food or sweets, we barely scratched the surface.  And with a possible return to the city coming up later this year, what your your favorite Big Apple food destinations?
A BIG APPLE HOLIDAY ADVENTURE
New York Sweets & Treats