Last updated on September 2nd, 2023 at 08:47 pm
During our last visit to the Bay Area, we checked out the phenomenal take on Chinese dim sum – Mister Jiu's. But as much as we loved that restaurant, we wanted to try something more traditional, so I booked a brunch reservation for dim sum at Yank Sing.
One of the things that you absolutely must do in San Francisco is enjoy some fantastic dim sum. After all, San Francisco's Chinatown is the oldest and one of the largest in the U.S., and has Cantonese culture deeply embedded within it. As a result, there is a plethora of truly excellent dim sum houses across the city.
Honestly, I actually wanted to try Koi Palace for its focus on fresh seafood, but their hours and manu availability didn't line up with our schedule – especially since they're all ourside of San Francisco proper. So I went on a hunt for a different spot and settled on Yank Sing, which is one of the highest rated spots in the city. It doesn't hurt that they featured as a Michelin Guide Bib Gourmand spot, too.
Yank Sing Locations
Yank Sing has two locations in San Francisco which, funny enough, both of which aren't located in Chinatown. One is located between the Financial District and Union Square, while the other one was a block away from our hotel. The one closest to us, the Spear Street location, offers both dine-in and takeout, while the other, Stevenson, is dine-in only, but offers both indoor and outdoor seating.
Yank Sing Service + Ambiance
Yank Sing is a very traditional dim sum house. The staff bring around carts, ou pick what you want from the cart, and they take note of what you order. Honestly, I didn't take a lot of photos here and lost my notes, but I don't recall them using the traditional paper slip to keep tabs of your orders. I think they used tablet or something to track your orders.
That said, service much more refined that other traditional dim sum houses, especially ones I've been to in Hawaii. There is a language barrier, but that didn't impact service levels at all. The staff here is very polished, as is the restaurant's setting.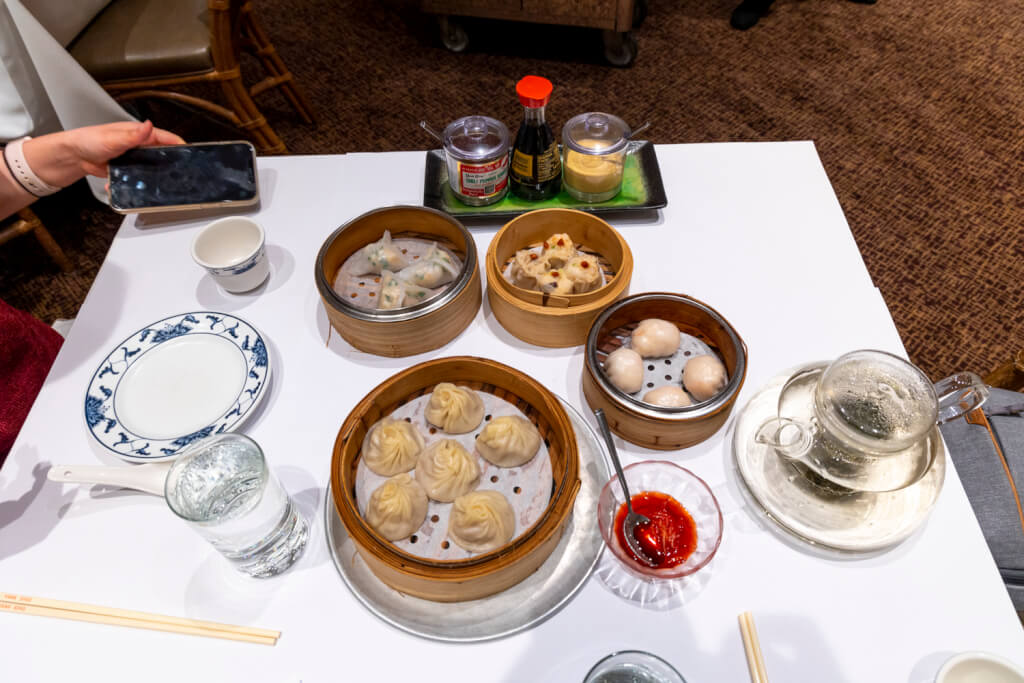 Yank Sing Menu
The menu at Yank Sing is quite expansive and inclusive. On it, you'll find a lot of classic items like Xiao Long Bao, Har Gow, and Cheung Fun, but also vegan offerings. Of course, between the classic and vegan offerings, there are steamed and fried dumplings, soups, noodles, rice, and even dessert. You can check out the full menu on their website here.
What We Ordered
As I mentioned earlier, I forgot to take a bunch of pictures during our time at Yank Sing, so I can only share with you all a few of the many items we ordered. Of course, we knew we HAD to order Xiao Long Bao, which is excellent. There is an optimal amount of soup inside the dumplings that is rich and flavorful, which is tempered delightfully by Yank Sing's signature red vinegar and ginger.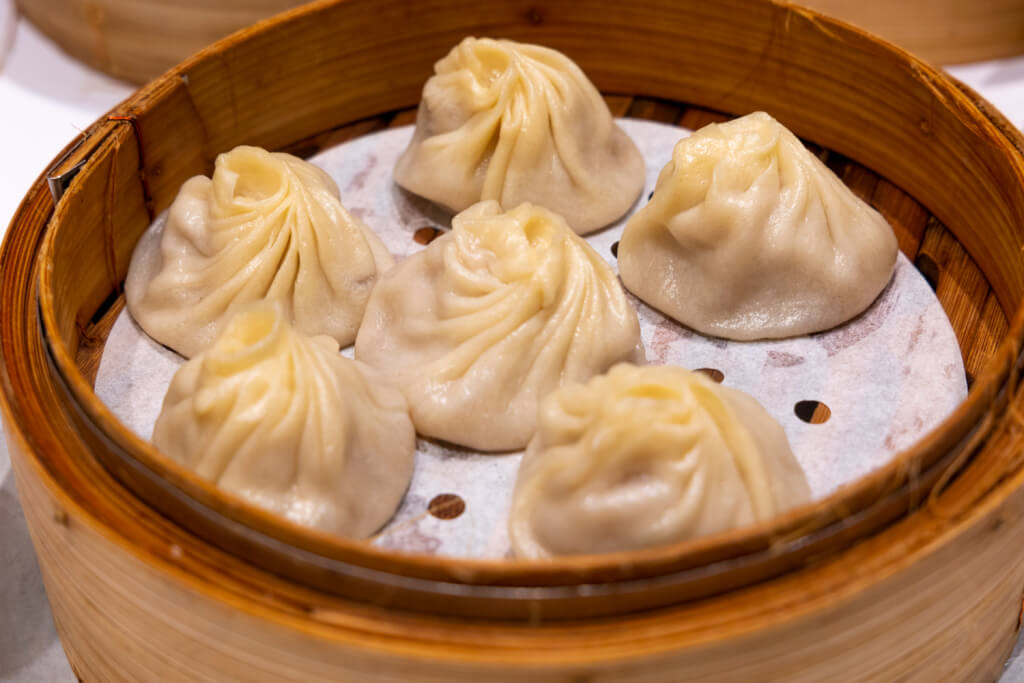 The Har Gow, often used as the marker of a dim sum house in Hong Kong, is equally wonderful. The wrapper is just the right thickness and surrounds large, plump chunks of shrimp. So good! Of course, you can say the same about the shrimp and chive dumplings that were on the menu during our visit.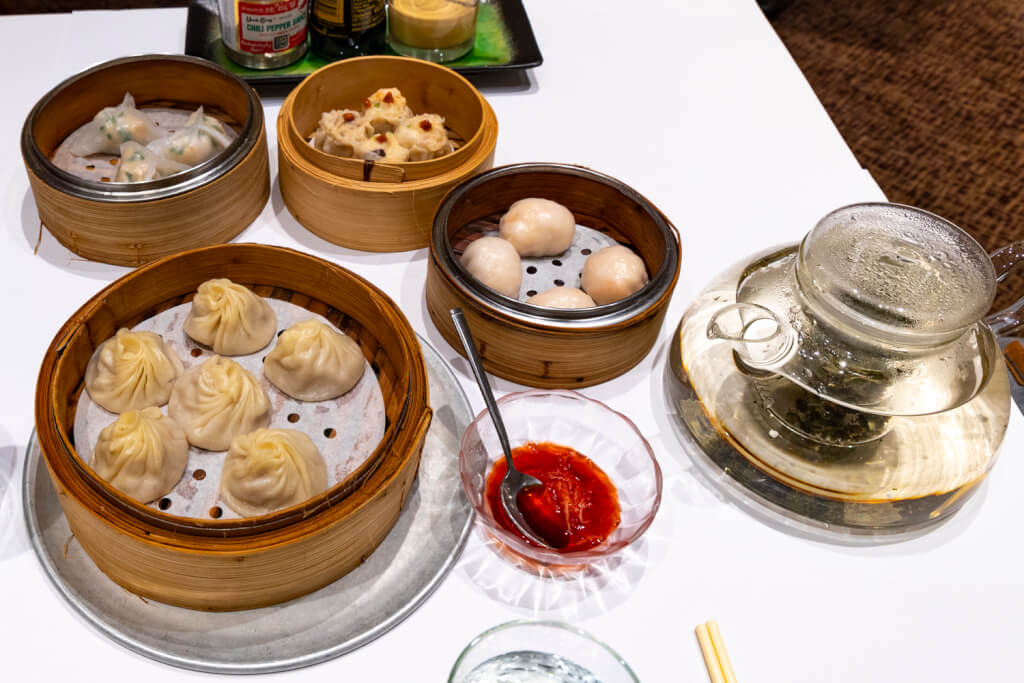 Another classic that ended up on our menu was the Pork & Shrimp Siu Mye, which was of very high quality. The pork was tender and juicy, while the pieces of shrimp were plump.
We did try one of Yank Sing's vegan offerings – their Mushroom Dumplings. These were tasty and would delight vegans, though I do prefer the traditional pork and seafood-based varieties.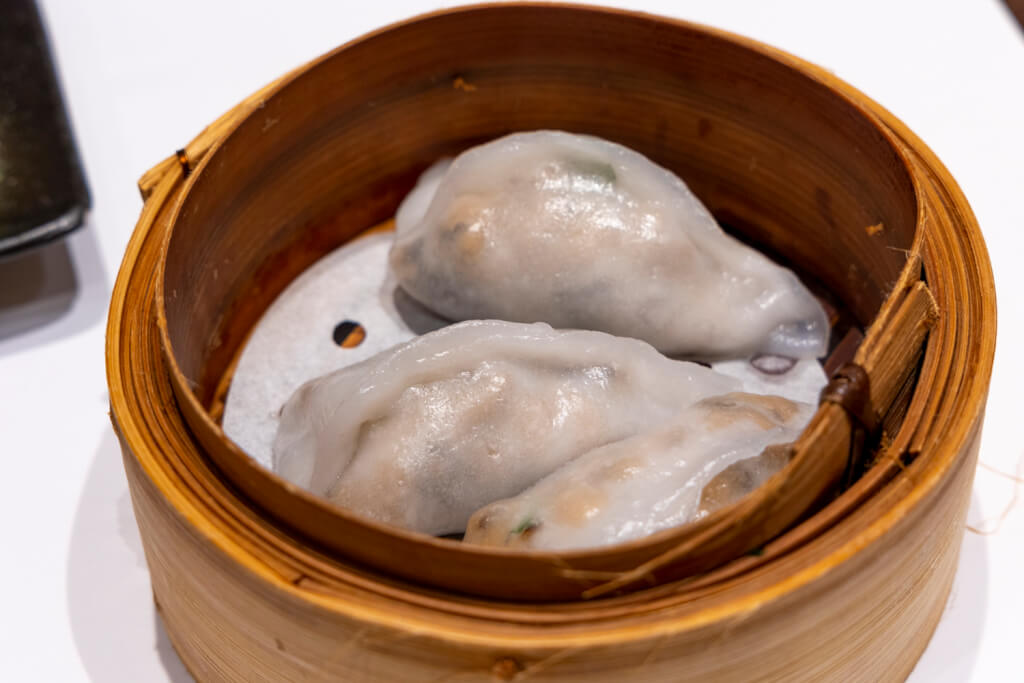 Like the shrimp and chive dumplings, also on the menu during our visit that's not appearing on the website right now is the shrimp Cheung Fun. Mrs. Island Miler and I love these and order them where we go. And, you know what? These were among the best I've ever had. The ultra-thin, slippery wrappers surround plump whole shrimp with a smattering of chives, and a deeply savory and lightly sweet sauce that paired with the Cheung Fun fiendishly well.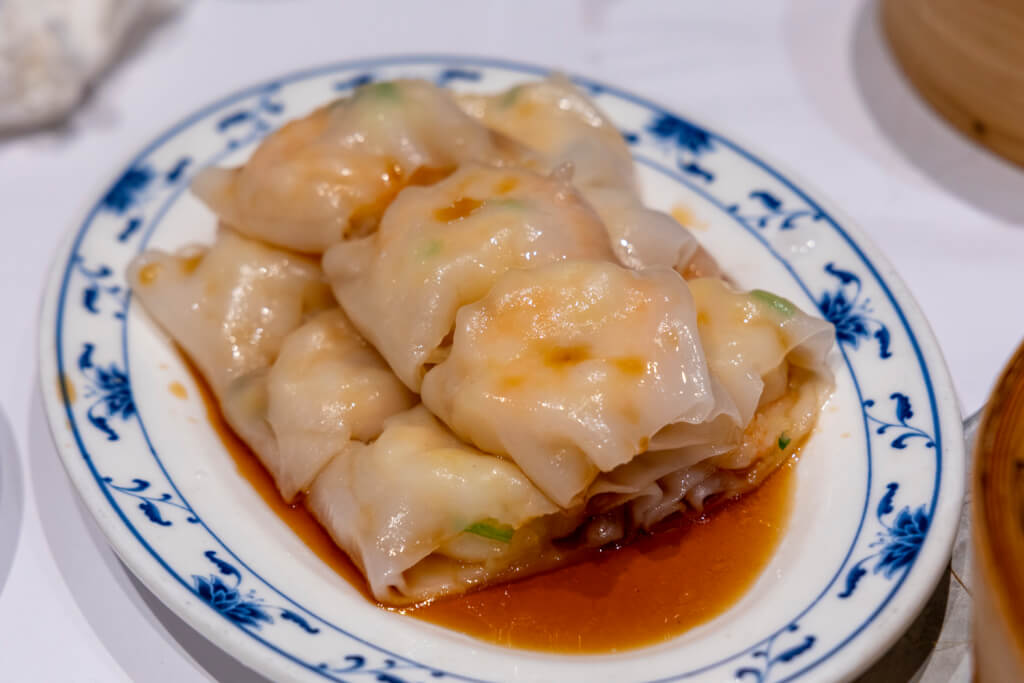 An item we ordered that I don't have a picture of is the Crab Claw. Here, you get a literal crab claw that's partially de-shelled, coated in a ball of crab meat, breaded, and deep-fried. It was so good! I don't know how they do it, but everything was tender, juicy, and perfectly cooked.
I could've sworn we ordered some vegetables as well, but for the life of me, I can't remember what it was.
Final Thoughts
Honestly, while I was fairly certain that Yank Sing was going to be good, they exceeded my expectations. I would certainly return and recommend them to all my friends and family. However, it's worth noting that Yank Sing is a bit on the higher end of the price spectrum in San Francisco. If you want a less pricy place, there are many options for you, too. But there are also pricier places, too.
It's also worth noting that Mrs. Island Miler LOVED Yank Sing's signature Chili Pepper Sauce. We asked one of the employees if we could purchase a jar, which informed us wasn't possible. He said that, before COVID, they did sell them to customers, but since reopening, the owners haven't made them available again.
Living It Up in California