Last updated on May 15th, 2022 at 01:23 am
It's long been my dream to witness a space shuttle launch. Since that never happened, the next best thing was to visit an actual orbiter. Not being able to see Discovery in Washington D.C., visiting Space Shuttle Endeavour in California was an incredible redemption for me.
I'm a space nerd through and through. That's why it was painful not to be able to visit OV-103 Discovery at the Smithsonian's Steven F. Udvar-Hazey Center during our day trip to Washington D.C. back in 2016. So when we planned to be in Los Angeles as part of this trip, I made it a point to get to the California Science Center to visit OV-105 Endeavour.
Visiting Space Shuttle Endeavour
Reservations
The California Science Center is, aside from the Smithsonian (free), is probably the cheapest museum I've been to. It costs just $3 per person to make a reservation, which is required due to capacity controls. Now, this $3 fee doesn't include any of the IMAX movies or simulator experiences the Center offers, though that wasn't necessary for our purposes there anyhow. The most stressful part of all of this for us was ensuring we made our actual reserved time. That's no small feat, given LA's notorious gridlock.
Location
The California Science Center is in LA's Exhibition Park, along with the Los Angeles Memorial Coliseum, the Natural History Museum, and the California African American Museum, among others. Parking, I should note, was the most expensive part of this visit, clocking in at $15. Beware that the rate goes up to $18 after 5 pm. I'd also suggest avoiding game days for obvious reasons.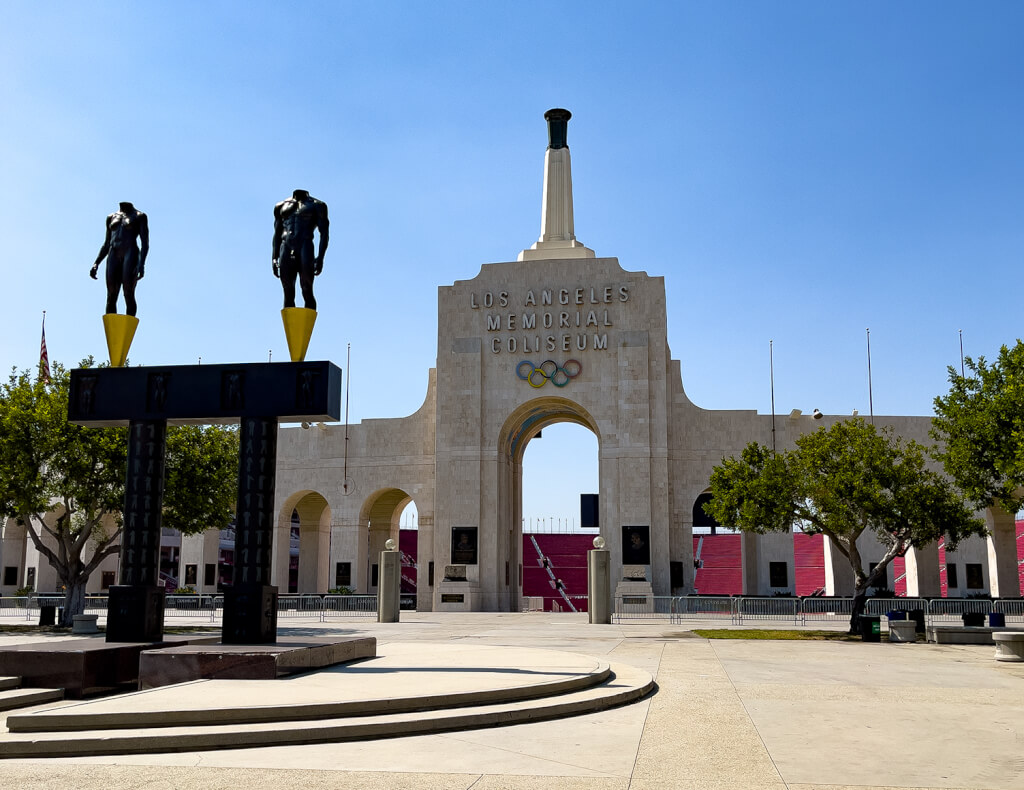 Exhibits
Truth be told, I didn't find the exhibits at the California Science Center to be all that interesting. If you've been to the Smithsonian, Museum of Flight, etc., then this museum will definitely be a bit underwhelming. And that's completely fine. The center is most definitely more kid-oriented, and the kids we saw there were having a blast! To me, that's what's most important!
That said, we did check out the Air & Space and the Ecosystems exhibits. I had no idea the Center has an actual Lockheed SR-71 Blackbird outside, but oh well!
Space Shuttle Endeavour
Finding the Endeavour ended up being trickier than I thought. The place is like a damn maze, signage is a bit inadequate, and there's no map. But found it we did and, let me tell you, words cannot express the feeling that overcame me when I first laid eyes on Endeavour.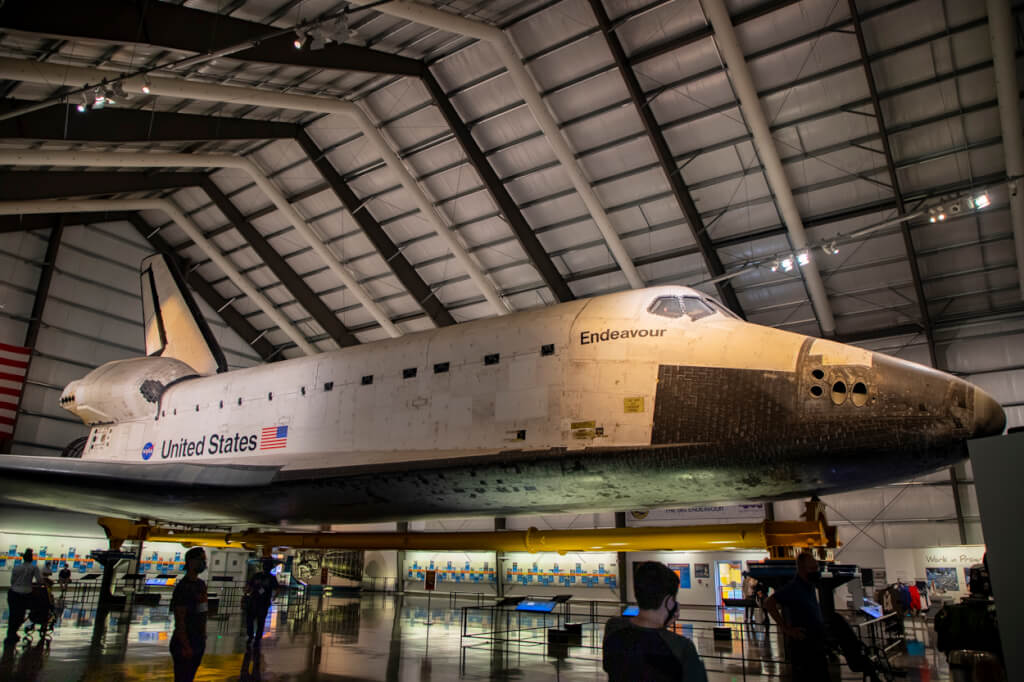 I love that the orbiter is placed above you. While that means it's hard to get a closer look at the upper parts of this fantastic machine, it also means that you can walk under it. That, of course, is an incredible experience because, save for the fake RS-25 engines swapped in, this beautiful bird was gifted as-is. You can see all her battle scars from her final journey into space during STS-134 on May 16, 2011. But, enough of my blabbering, here are the photos I took.
Immediately outside of the building housing Endeavour is a space shuttle tank too! Unfortunately, given the cramped quarters, it's hard to get a great shot of it. Though, in the future, the museum is planning a much more elaborate display for both of the colossal exhibits! Under their future plans, the California Science Center plans to display Endeavour as a FULL STACK. It'll be the only orbiter displayed in this way and I can't wait to see it someday!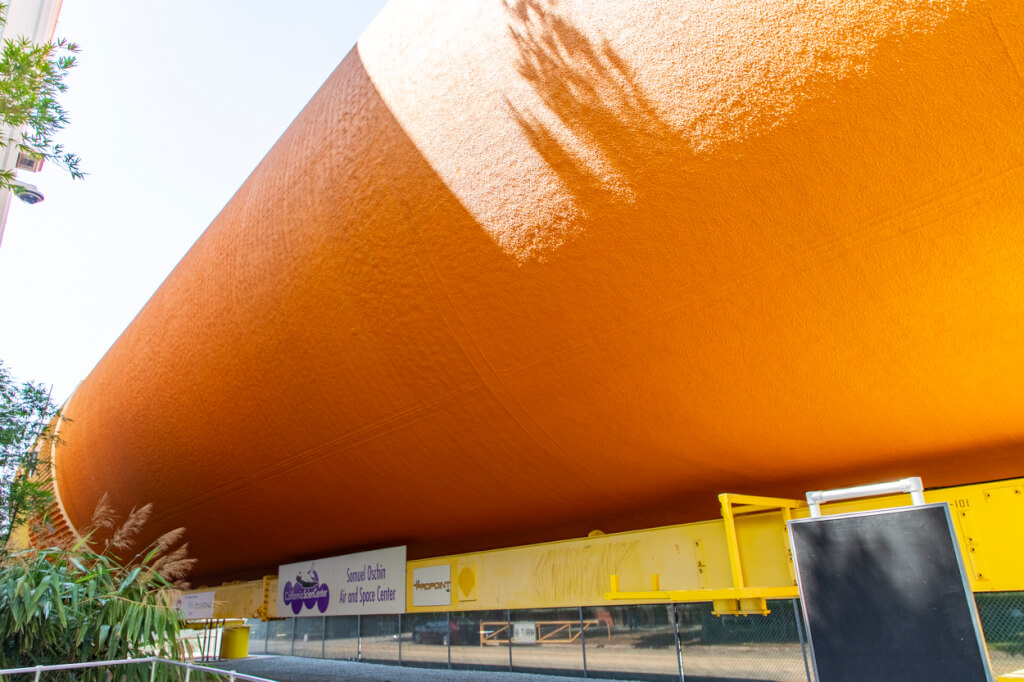 Final Thoughts
Being the space geek that I am, I must say, this visit had me overcome with emotion. After all these years, it was incredible to be standing there admiring one of the most complex machines humankind has ever made. It is also likely why we ended up spending way too much money on memorabilia and "space ice cream" at the museum's gift shop lol. But it's alright. The proceeds go towards helping sustain and expand the museum, including the new Space Shuttle Endeavour Pavilion. That said, if you want to get up and close with an orbiter, now's the time to do it. Once the new exhibit is put together, you won't be able to get this close to another orbiter again.
Vegas + Irvine Trip Report
Space Shuttle Endeavour at the California Science Center