Bringing my Living It Up In California series to a close is a final flight review. In this case, it's Alaska Air 837 SJC-HNL. I really wished Alaska would've had better options, or at least better timing for our return flight. Alas, this wasn't the case, which is why we ended up staying close to the airport on our last night.
The final day of our trip was kind of rough. Given our scheduled departure time of 7 am, that means we had to be at the airport by 5 am. Worse, I still had to return our rental. It's a good thing SJC has a CONRAC that's literally right across from the terminal. That combined with our proximity to the airport meant that we didn't have to leave until about 4:30 am. Not great, but still could've been worse. Seriously, why do people like taking flights this early?
Alaska Air 837 Ground Experience
Dropping off our car was easy, given that we ended up doing an after-hours drop-off. What wasn't so easy, however, was dealing with the other people, most of which seem to not know what manners or human decency are. This was going to be an ongoing theme throughout our time at SJC, and even in the air.
Speaking of, I really hate the fact that Alaska doesn't let you print your bag tags at home/your hotel anymore. Having to use the kiosks, despite being checked in already is such a pain in the ass. This inconvenience was amplified by the fact that many of the other passengers checking in at the time seemed to not know how to travel, as was the case on our outbound flight.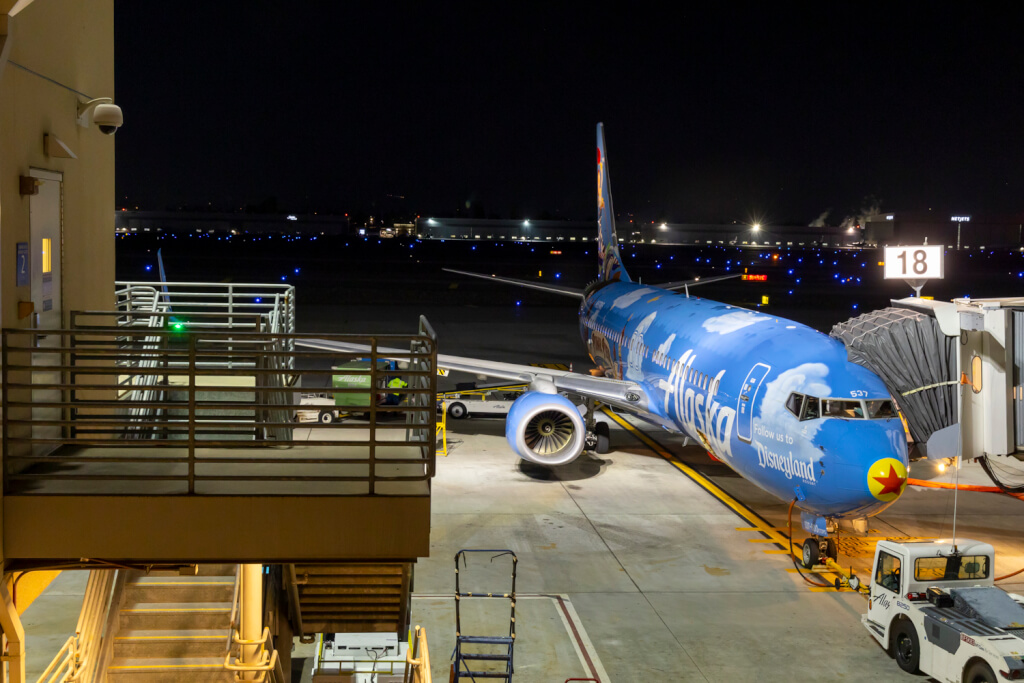 As you can imagine, security was a bit of a mess, with people seemingly not knowing what to do clogging up the Pre-Check line. And the gate area was even worse – it was a complete circus.
Alaska Air 837 Boarding
Our flight was originally scheduled to board at 6:20 am. However, our flight crew didn't arrive on time, which put us on an indefinite hold. Luckily, our crew walked up to the gate roughly 10 minutes later. 10 minutes after that, at 6:41 am, the pre-boarding call was made for Alaska Air 837. At this point, half the plane seemingly jumped up and crowded around the gate. Unfortunately, we were also informed that the scanning system was down, forcing the gate agents to manually verify everyone's ticket.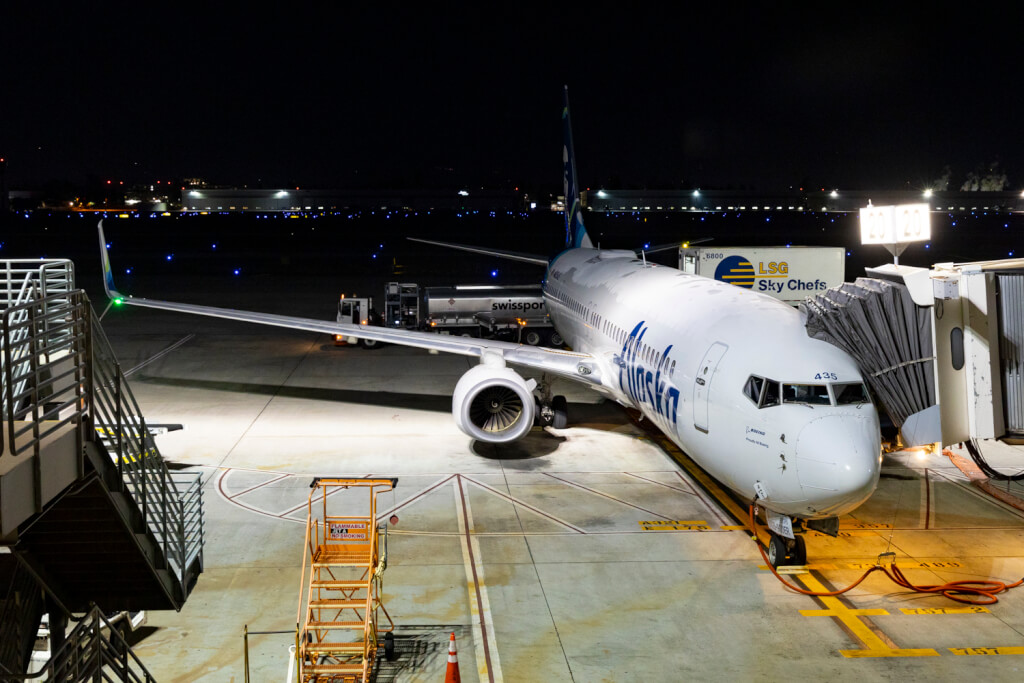 At 6:45 am, the call was made for military personnel to board, followed by First Class a minute later. Another minute later, Group A (MVP Golds, Oneworld Emerald/Sapphire) was called, followed by Group B another minute later (MVP, Premium Class, Oneworld Ruby). Once we got onboard, we noticed a woman was holding up boarding, standing in the walkway in Premium Class. When we finally made our way to our seats, she returned to Premium Class, blocking the walkway once again. It turns out, this woman was sitting in First Class and placed her young children in Premium Class. She was constantly walking between the two during boarding to check on her kids. I'm sorry, but this shouldn't be allowed. This was disruptive to the boarding process and to other passengers in the area.
About half an hour after boarding began, everyone was aboard. Not bad for a full flight with a busted scanning system. Six minutes later, the cabin door was closed at 7:16 am.
Alaska Air 837 SJC-HNL
With all the delays with boarding, it's unsurprising that our 7:00 am scheduled departure time came and went. But five minutes after our door closed, Alaska Air 837 was pushing back. Our captain quoted a total flight time of 4 hours and 59 minutes. He also apologized for the delay, citing issues with the crew shuttle as the reason for their tardiness.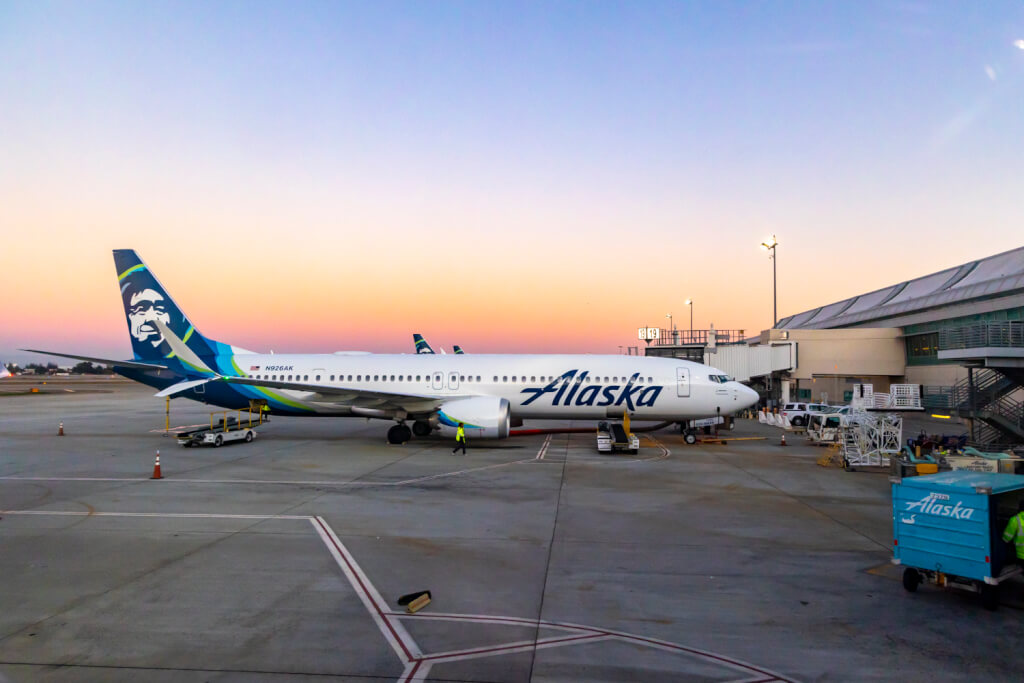 Soon enough, our nearly 10-year-old Boeing 737-900ER taxiing out to our departure runway. Interestingly, the vast majority aircraft at SJC at this time of day were from Alaska Air and Southwest.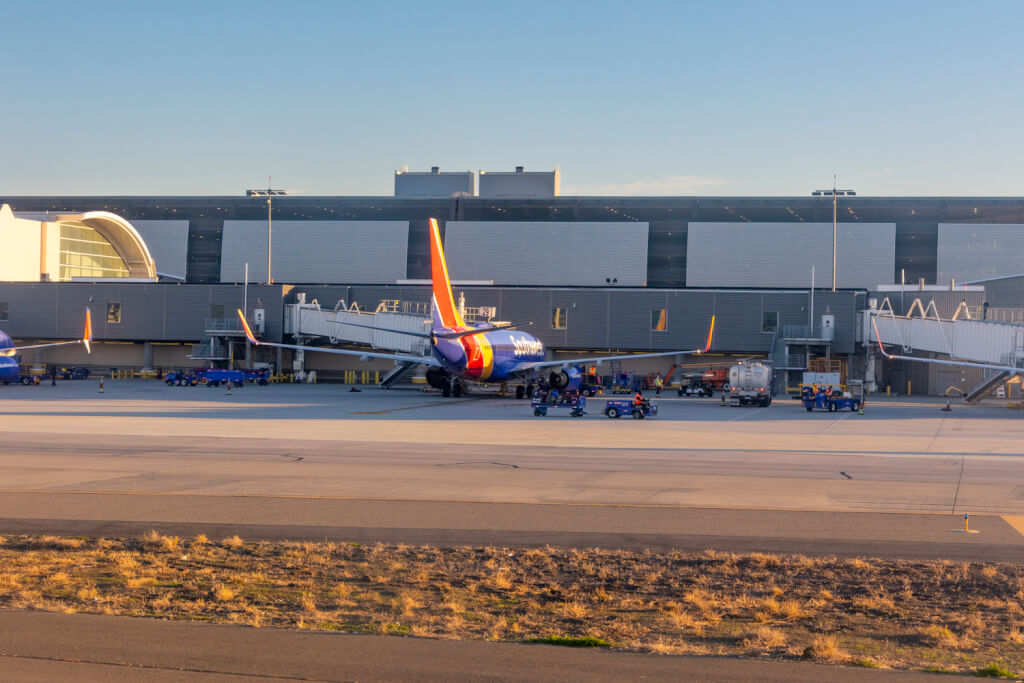 After an eight-minute taxi, we made it to runway 30R and were immediately cleared for departure.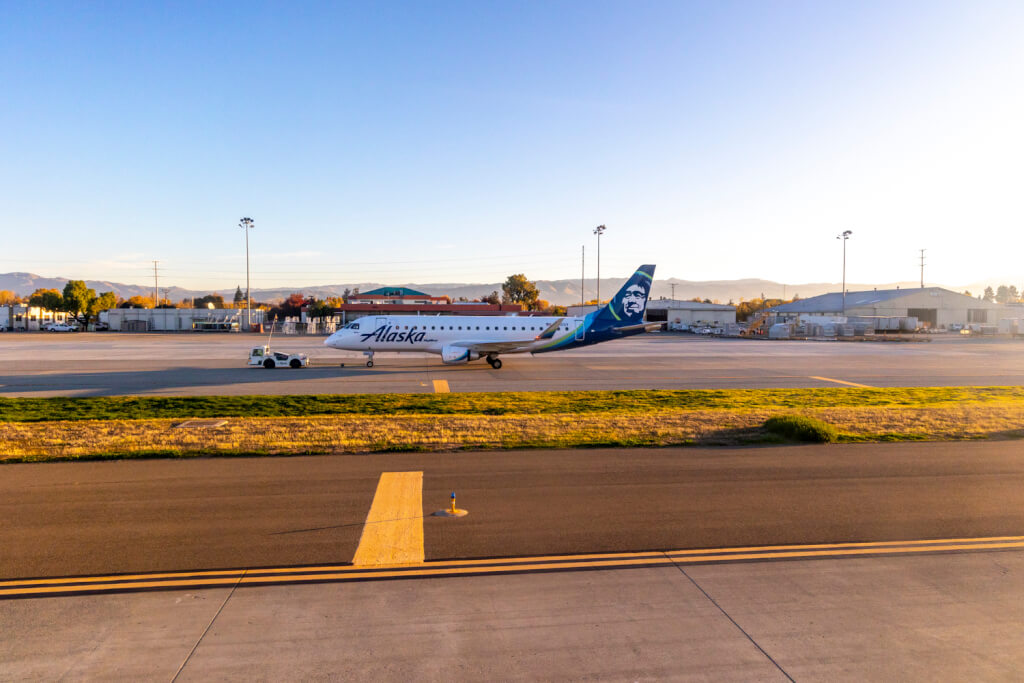 After rocketing out of the airport, we leveled off fairly low and headed north out over San Francisco Bay before turning west to head out over the Pacific.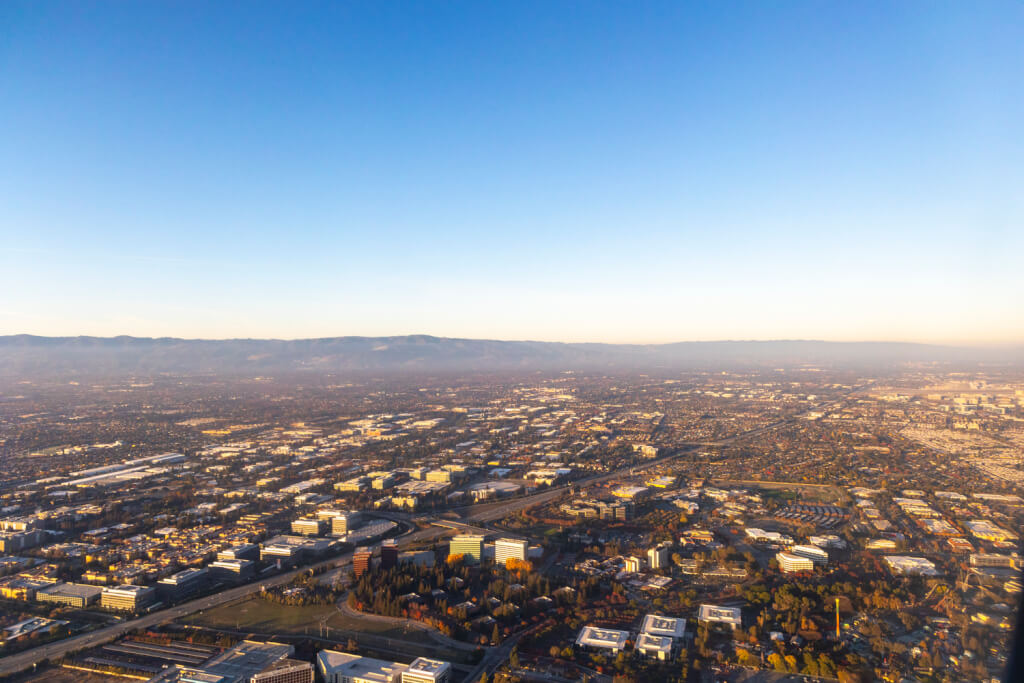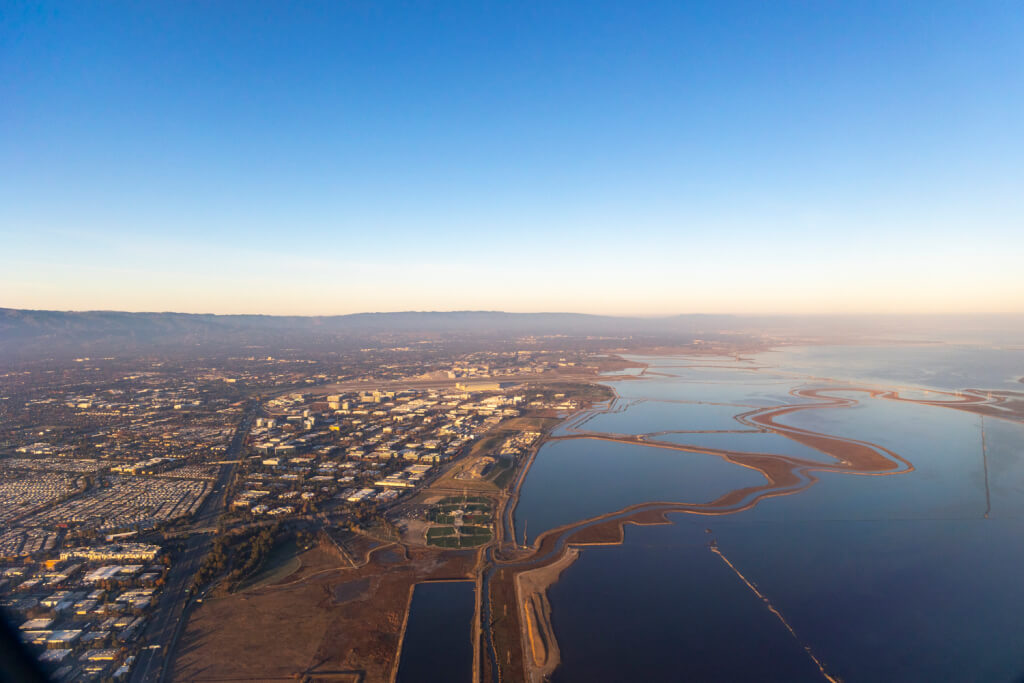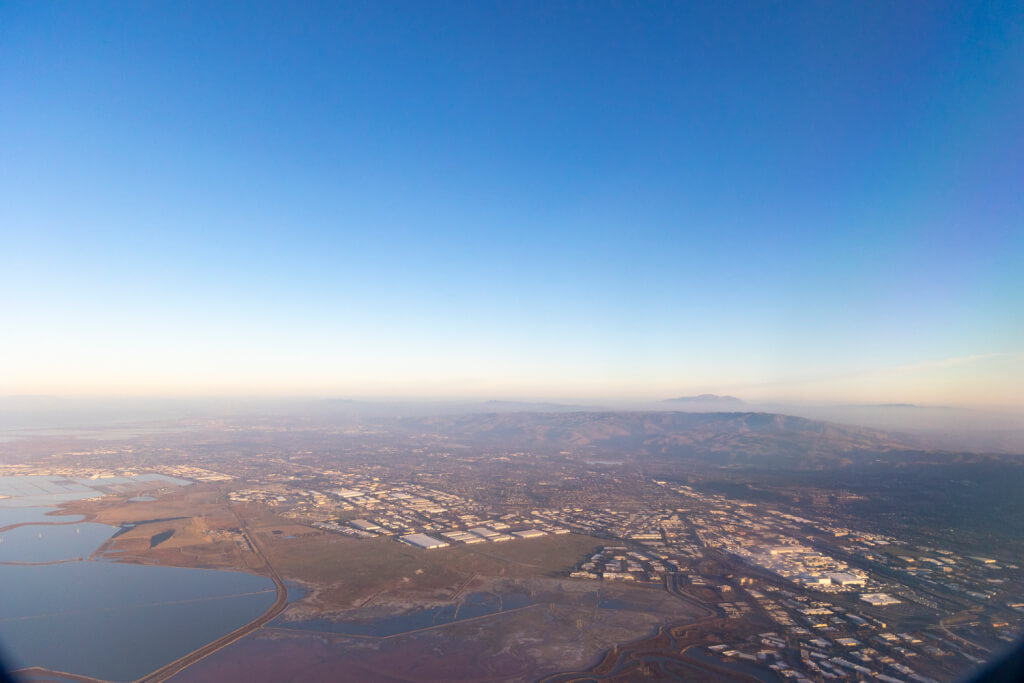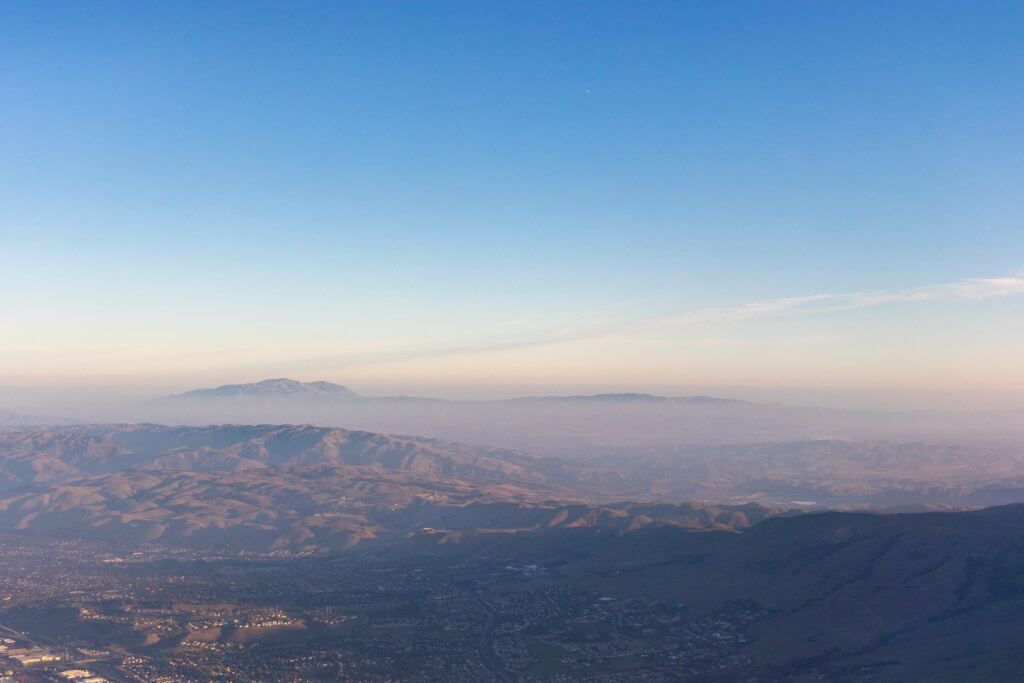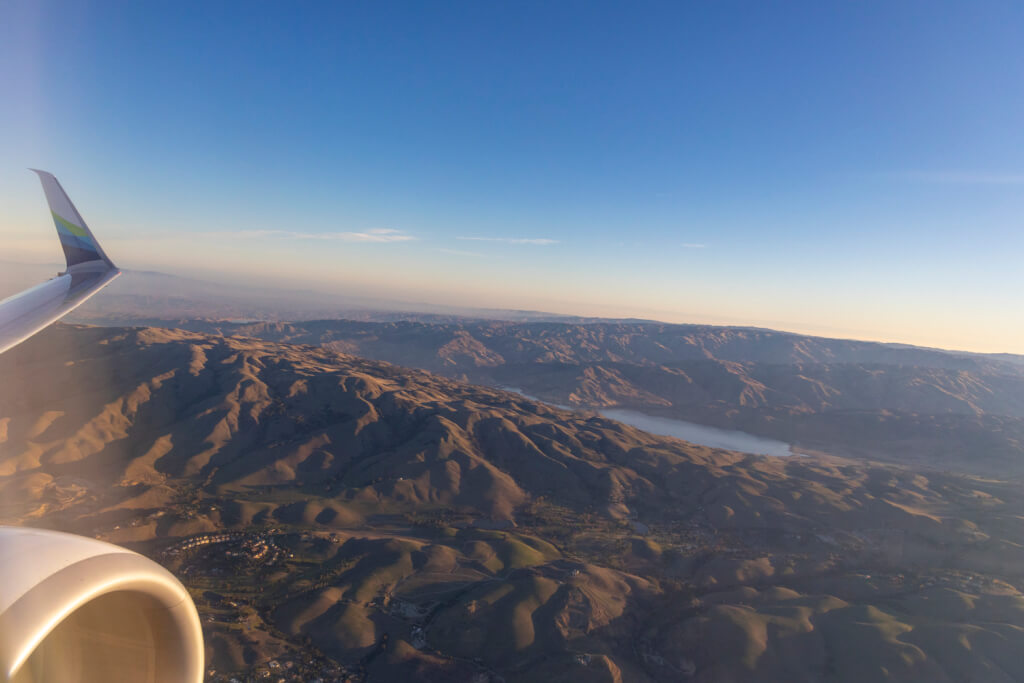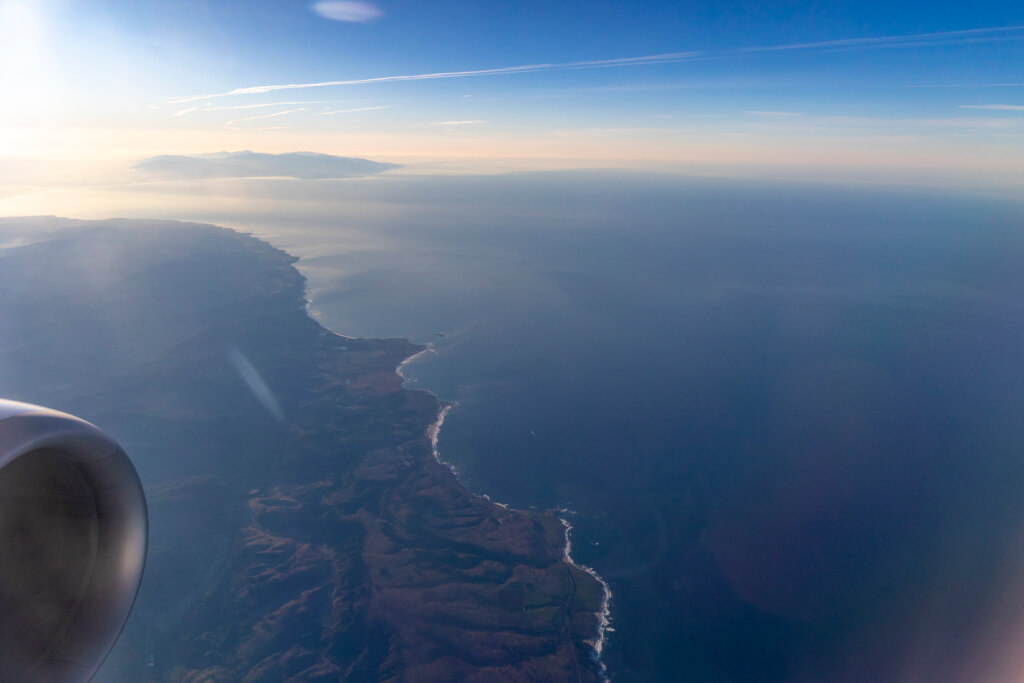 We reached our initial cruising altitude six minutes after departure. 10 minutes later, flight attendants came around with our pre-ordered meals. I reviewed our breakfast sandwiches in a separate post, but I will say that the they weren't so good. A rare miss, in my experience. Luckily, the current smoked salmon sandwich sounds WAY better.
I will say, it's a good thing that we fill our own reusable bottles at the airport. Though meals were passed out soon after departure, we didn't see our first drink service until nearly an hour after we left the gate, and about 40 minutes after our meal arrived. And let me tell you, a drink was sorely needed given how dry this sandwich was.
It's a good thing that our crew got our food and beverage service out of the way relatively quickly. About two hours into the flight, we began encountering turbulence, which would intermittently shake our plane for the rest of our flight. This is not uncommon for flights over the Pacific during this time of year (November). Personally, I alternated between watching content I downloaded to my iPad, napping, and looking out the window.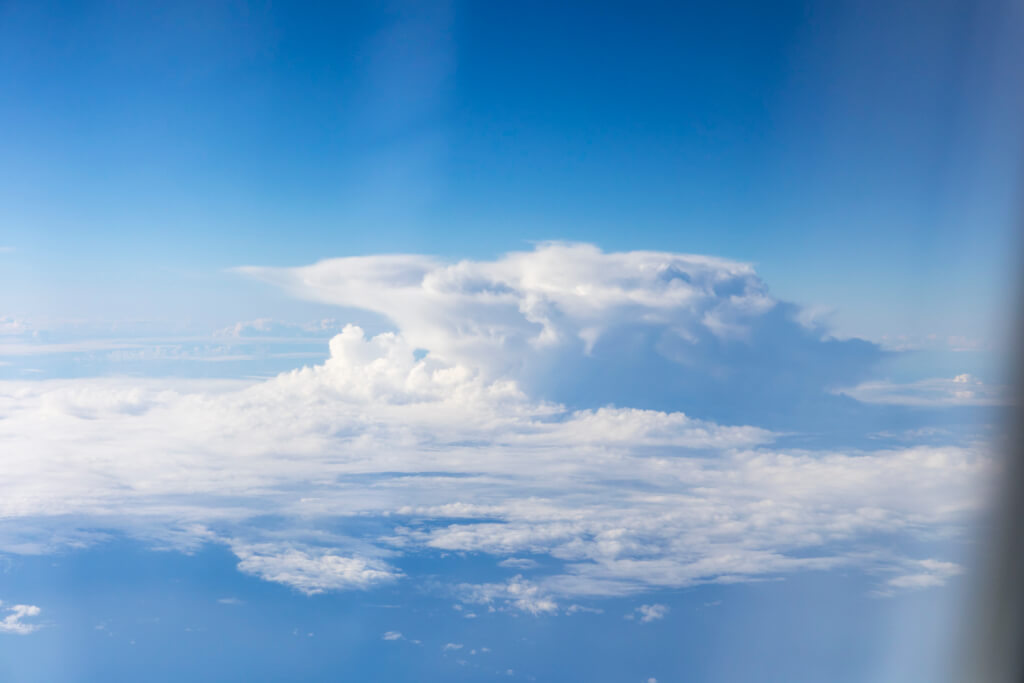 Due to the turbulence, our flight crew did not offer a pre-arrival beverage service.
At 11:55 am PT, nearly four and a half hours since departure, we began our initial descent into Honolulu. As is always the case, this allowed us to enjoy the sights as we made our way between Oahu and Molokai, with Molokai visible out my window, along with Haleakala, Mauna Loa, and Mauna Kea way off in the distance.
Eventually, we made our way over Oahu's Kaiwi Coast, heading over east Honolulu and Diamond Head, before eventually heading back out to sea to make our turn towards Honolulu's Runway 4R over Ko Olina.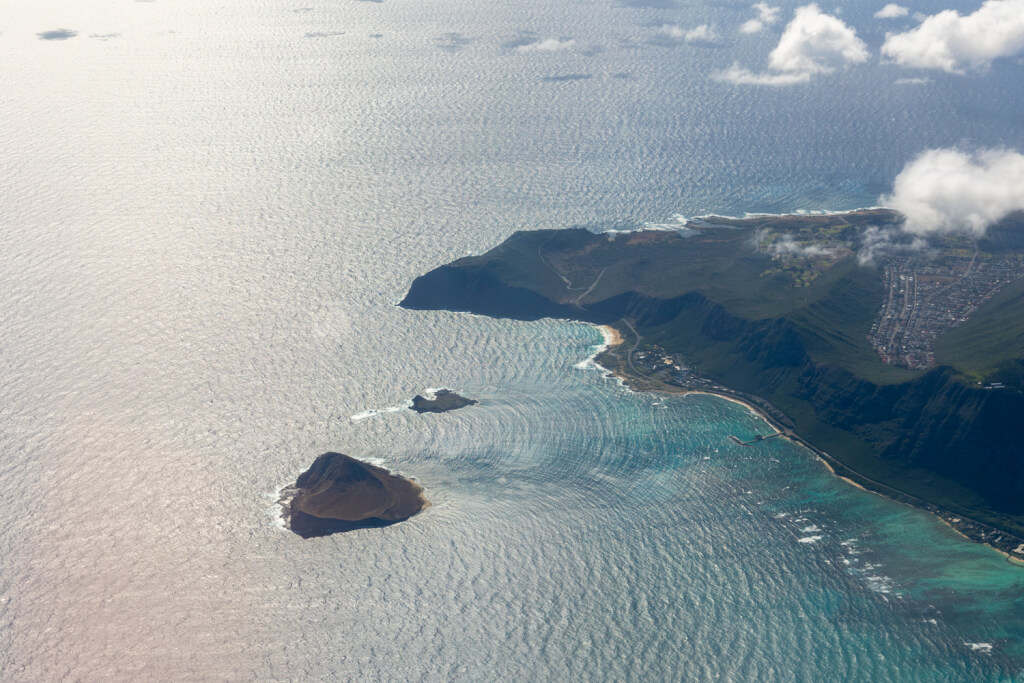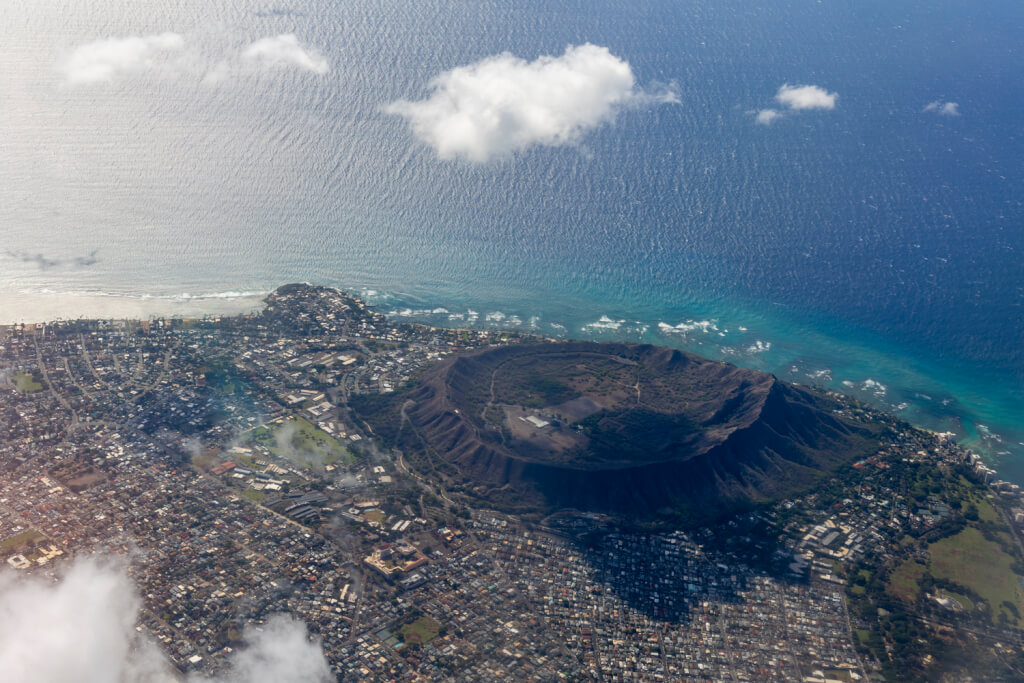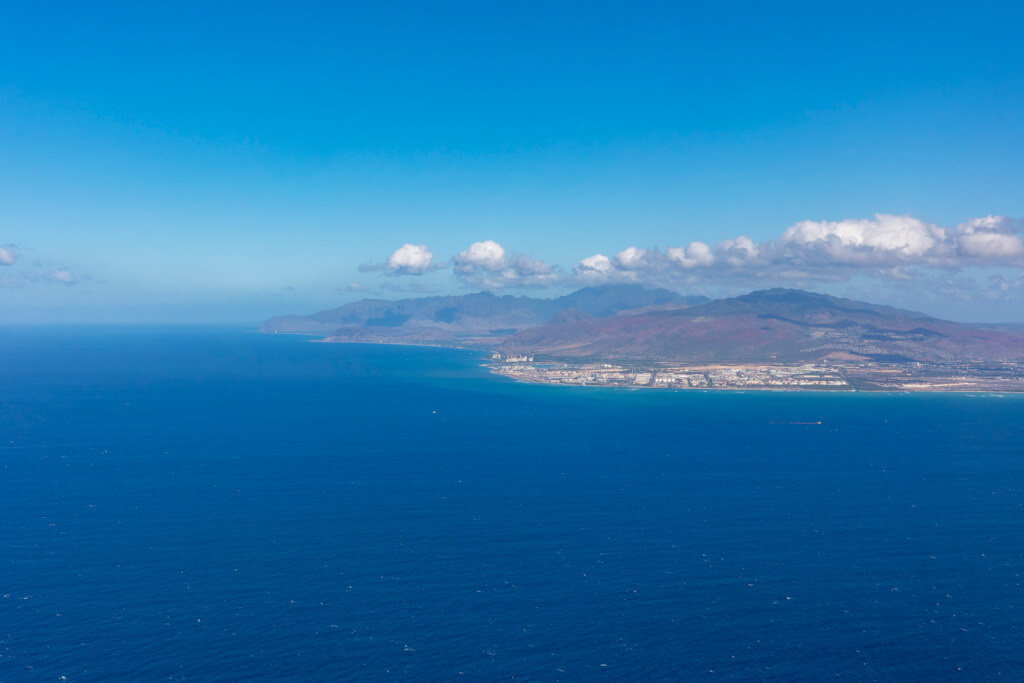 Almost 25 minutes later, we began our final descent into Honolulu. It was a GORGEOUS day in Hawaii Nei – such a contrast to the cold, dreary morning we left in the Bay Area. Not to say that fall in NorCal doesn't have its own unique charm and beauty – I did love it very much. But Honolulu was stunning that morning! Admittedly, our approach is was made even better by the UPS Boeing 747-8F holding on 8R as we drifted over it.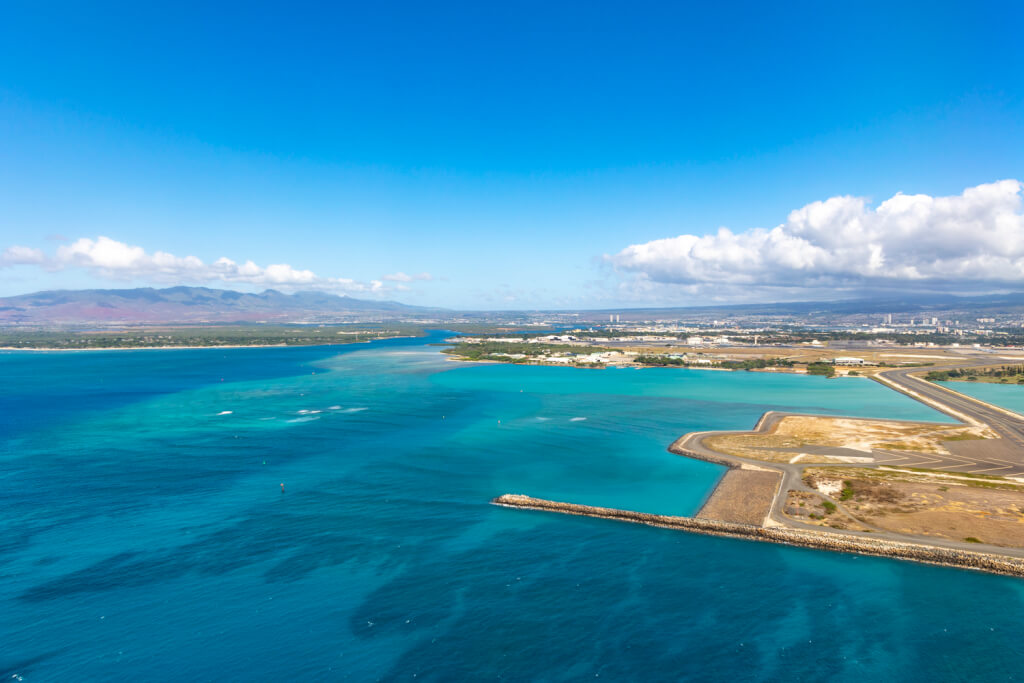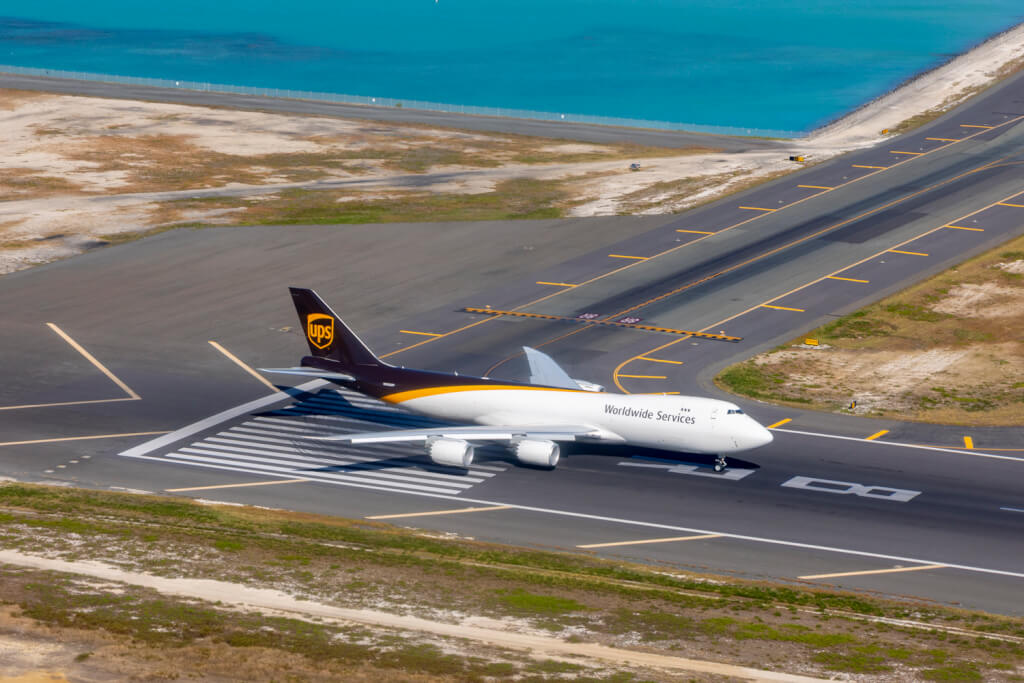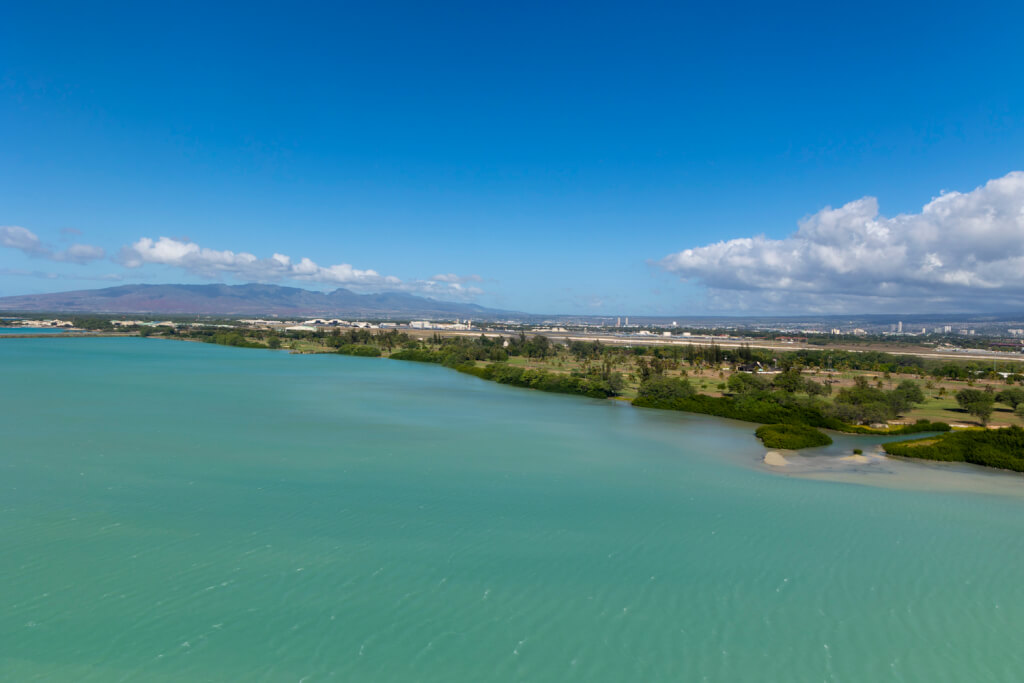 At 12:22 pm PT or 10:22 am HST, we touchdown during Honolulu's bustling mid-morning rush, made even more interesting by a visiting USAF C-5 Galaxy.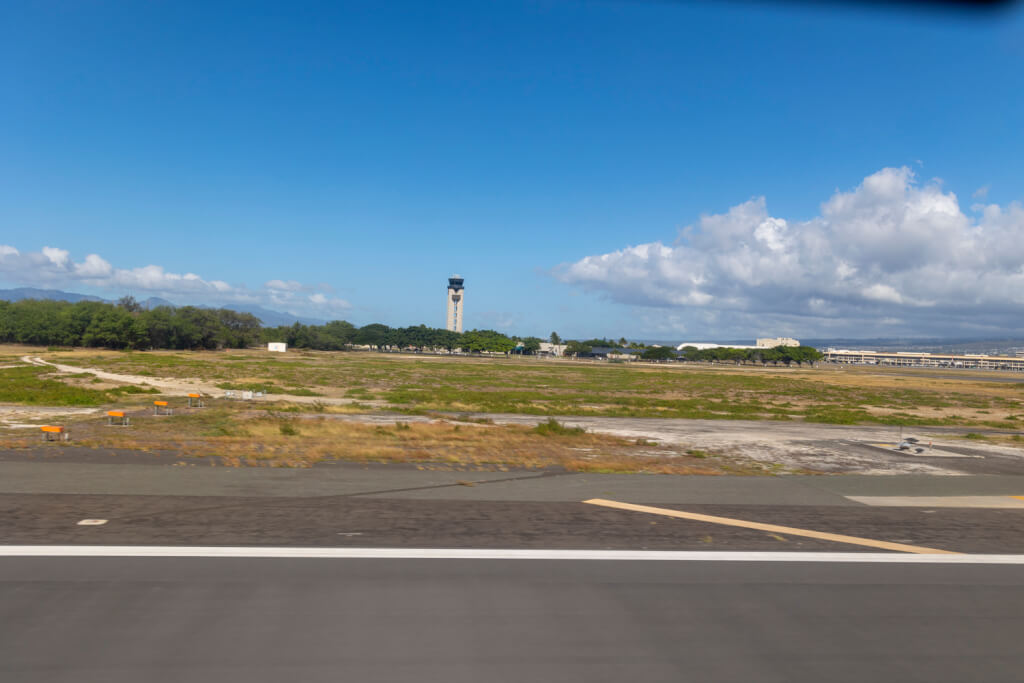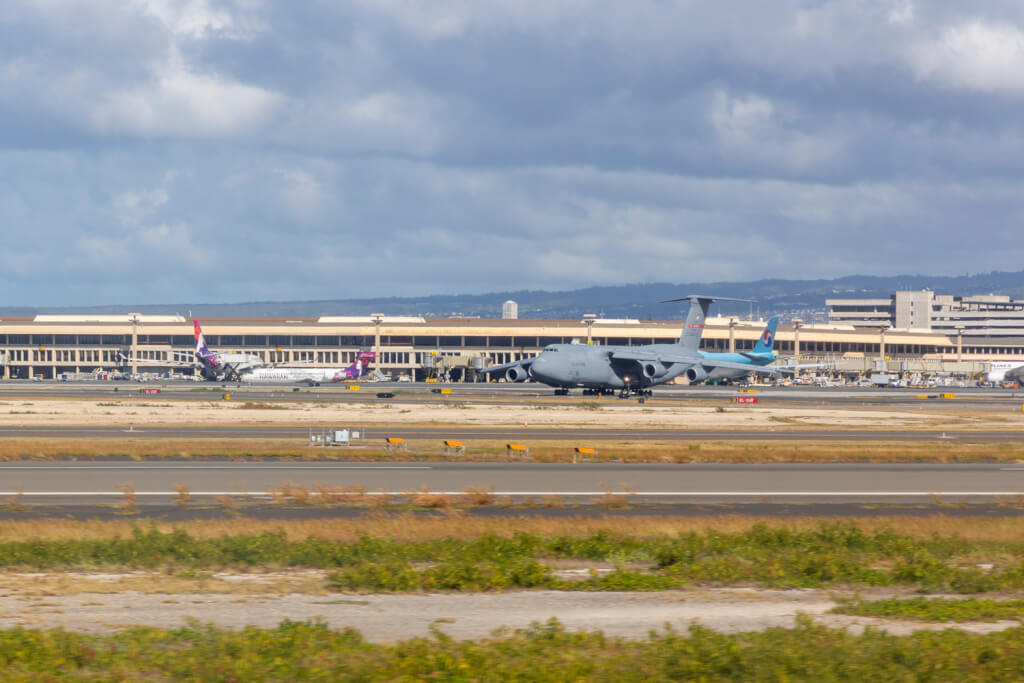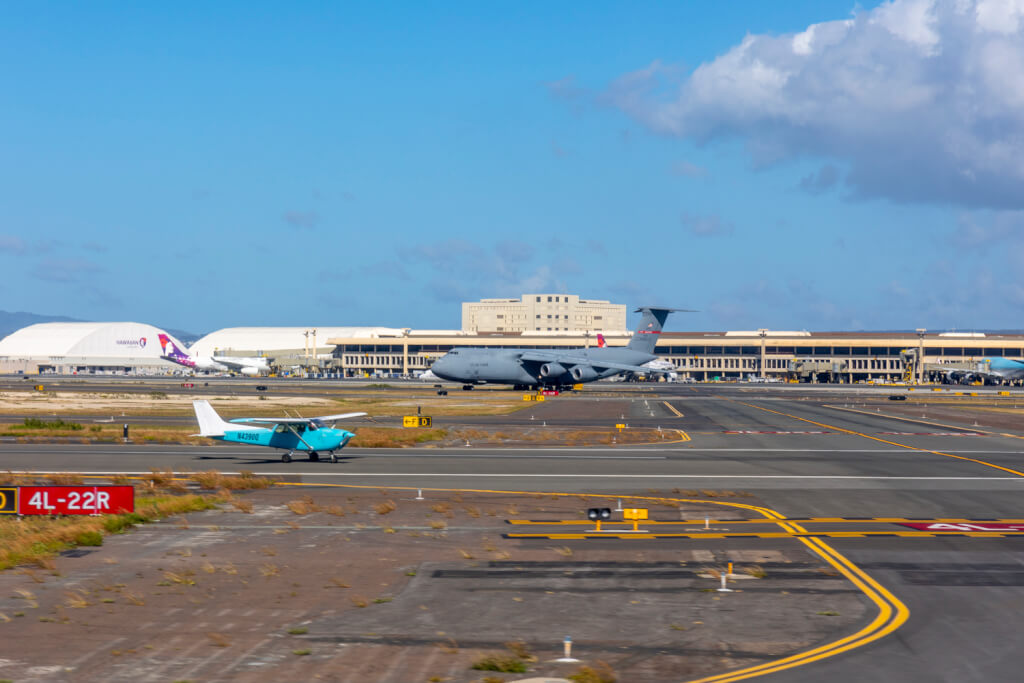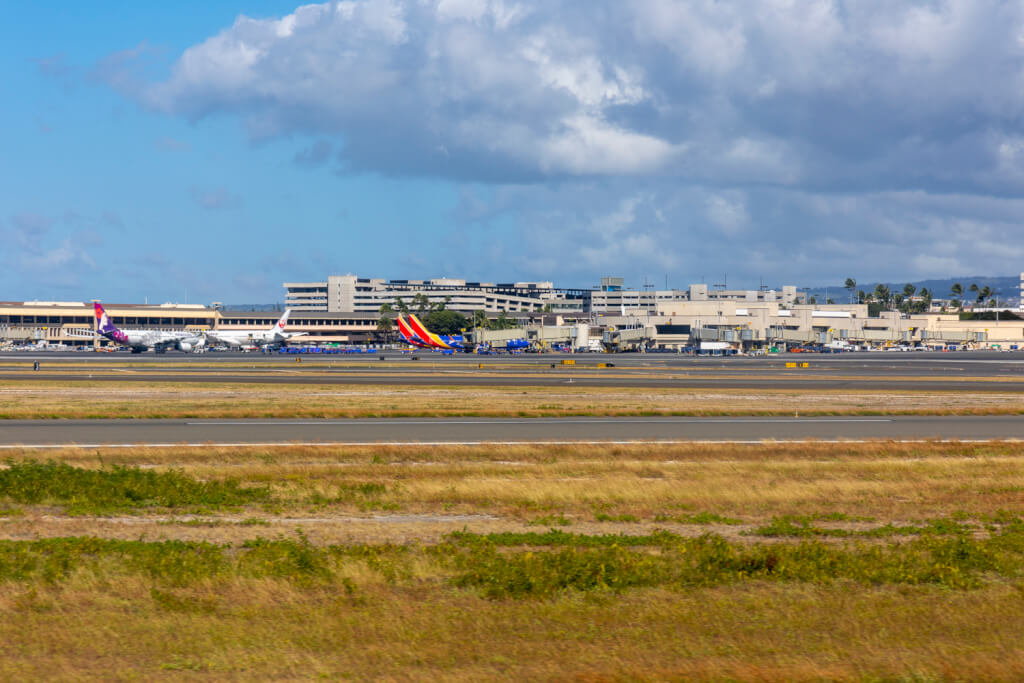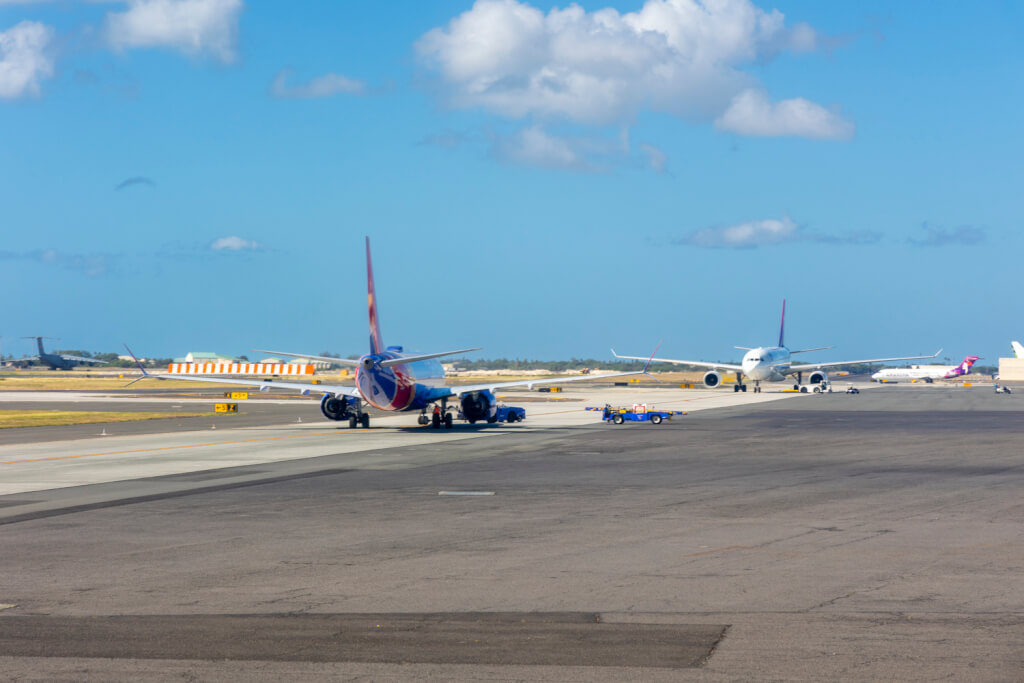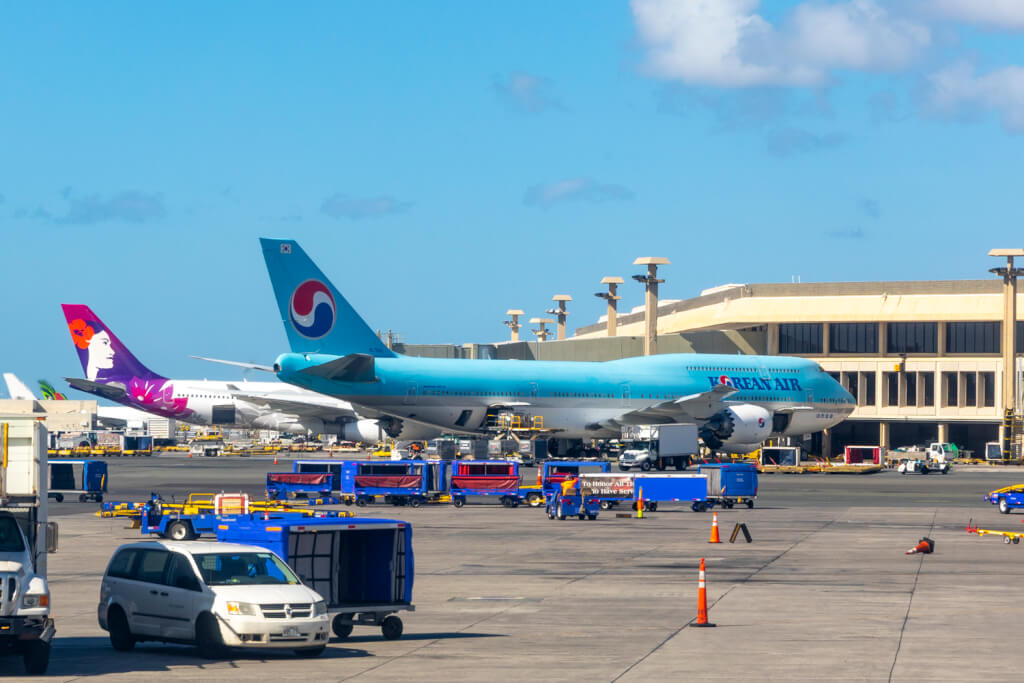 At 10:28 am HST, we finally pulled into our arrival gate. That actually put us 2 minutes ahead of schedule, which goes to show how much Alaska is padding its block times. Two minutes later, the cabin door opened and we began filing out, a process made unnecessarily complicated by everyone jostling to get out first.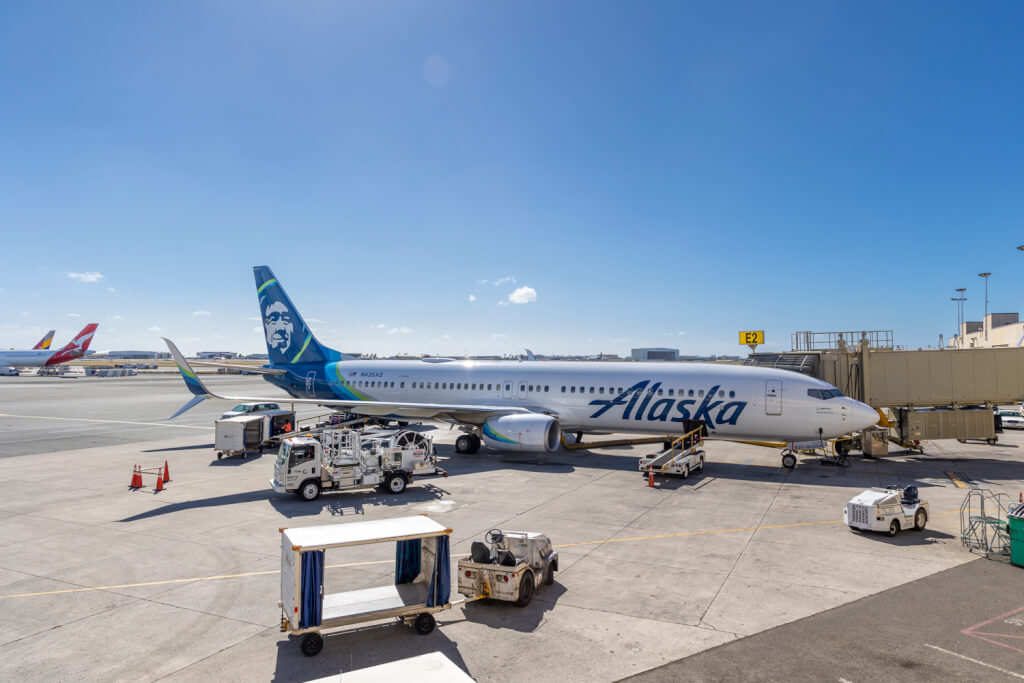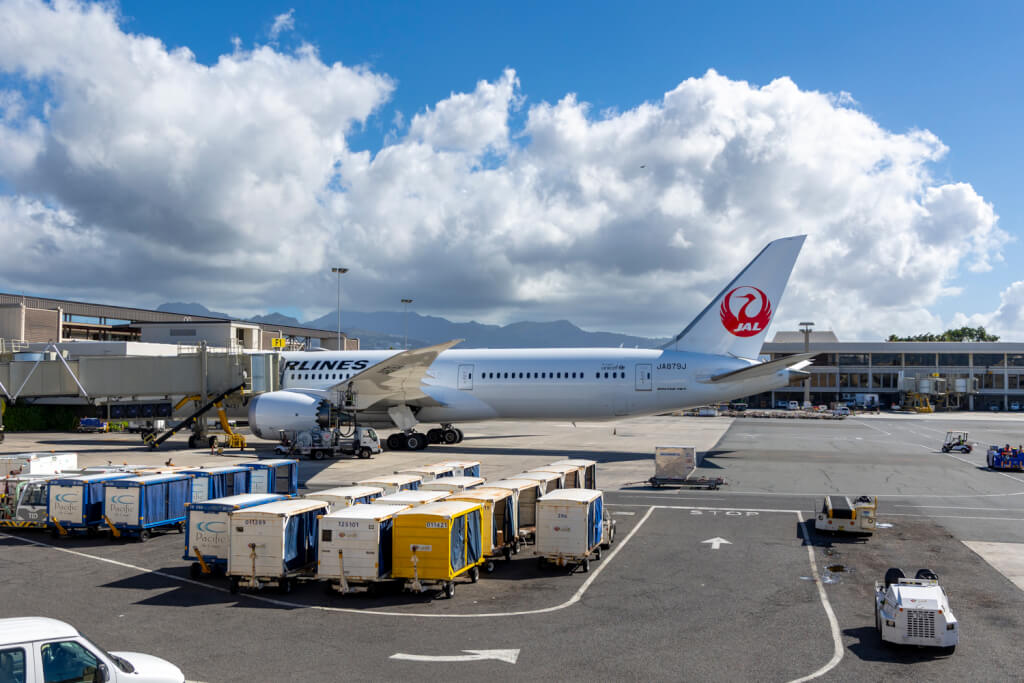 After a quick bathroom break, we made our way over to the baggage claim. We ended up waiting a bit for our bags, finally retrieving them at 10:52 am. Yeah, that's two minutes past Alaska's 20-minute guarantee, but I didn't file a claim.
Alaska Air 837, Final Thoughts
I gotta say, this flight was rather unpleasant. Not so much because of our flight crew – they were great. More so, it was the people on our flight that made the experience negative. Is this normal for flights out of San Jose? I hope not. The airport is far more convenient than SFO, in my opinion, and its smaller size makes getting around easier. That said, SFO does have better dining options and has a plethora of lounges. But for our purposes, SJC just made more sense. Not only was it more convenient for us, but the hotels in the area were closer and more affordable.
Living It Up in California