Before I officially close out our Pacific Northwest Adventure, as promised, I'm including our final day's dining reviews, beginning with Matt's in the Market.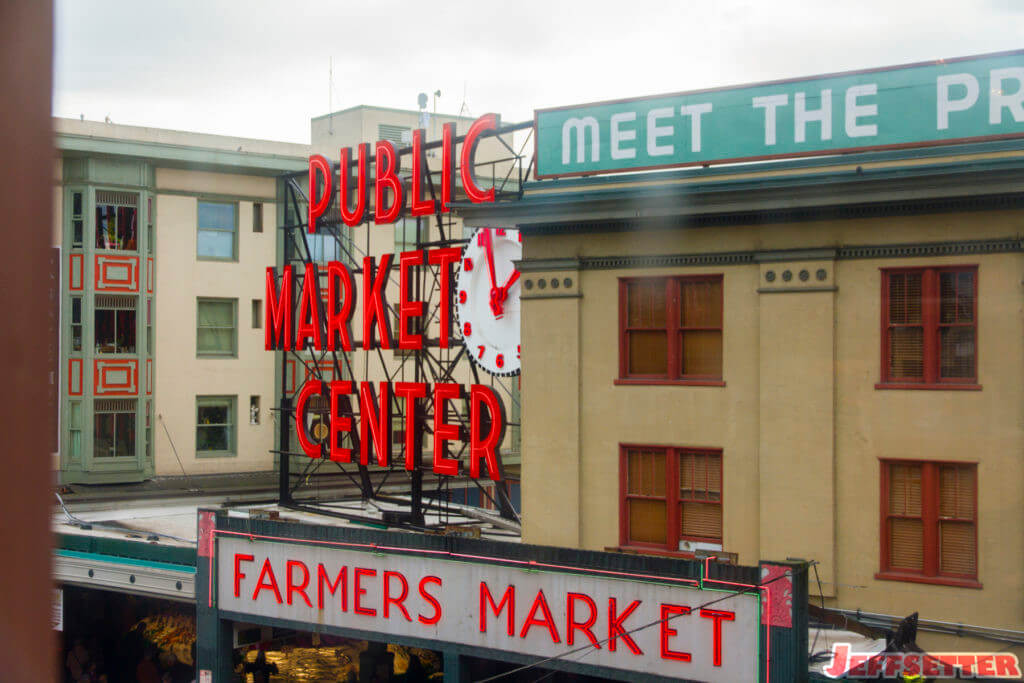 Matt's in the Market is a really highly regarded Seattle eatery.  They're open for lunch and dinner and is always packed.  We arrived at Matt's towards the tale end of the lunch crowd, around 1pm.  Unfortunately, our first impressions weren't so great.  The hostess took our names down and quoted us a 30 minute wait, which was fine.  She wasn't, however, at all friendly, and we began to notice that she was friendly to everyone else that approached, and were often taking others with no reservations (that were just checking in at the time) immediately.  I don't want to make any accusations, but I feel that she was being racist.  We were the only non-caucasians there, and when we were seated nearly an hour later, she had some other guy do it.  Perhaps we should have just left?  But we didn't.  Thankfully we got a table with a nice view of the market (above) and an outstanding server!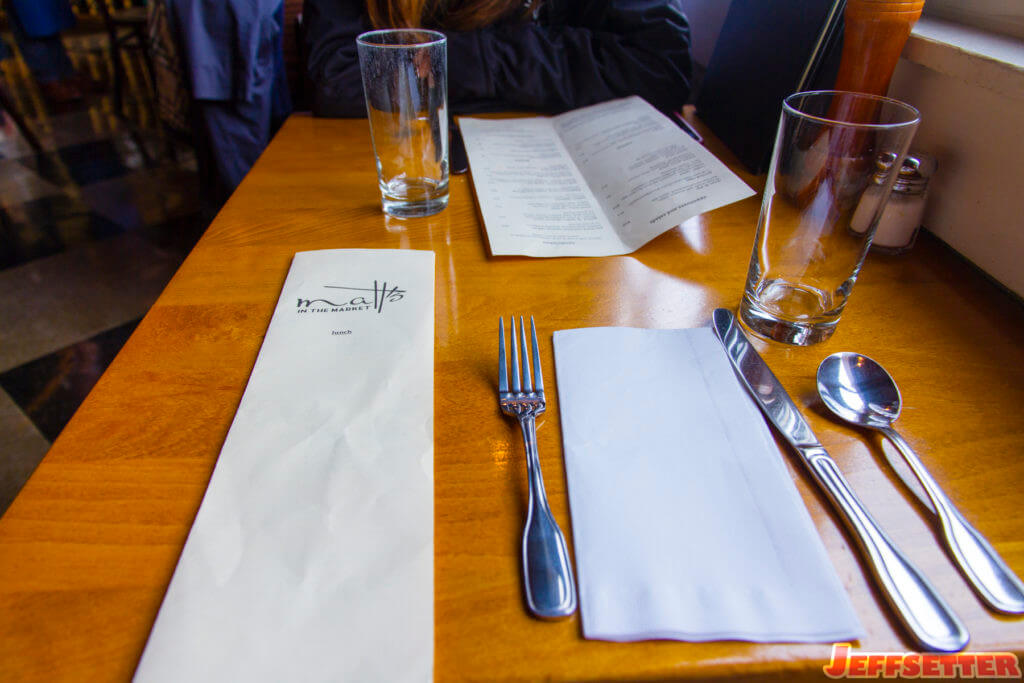 The restaurant itself, I should note, is actually pretty small, as are the tables.  This wasn't an issue for us, and thankfully I was able to fit my camera bag under the table, but it's probably not a good idea to come here after raiding every stall at Pike Place Market. ?
Since the option was there, we started off with a couple of Rachel's Ginger Beers.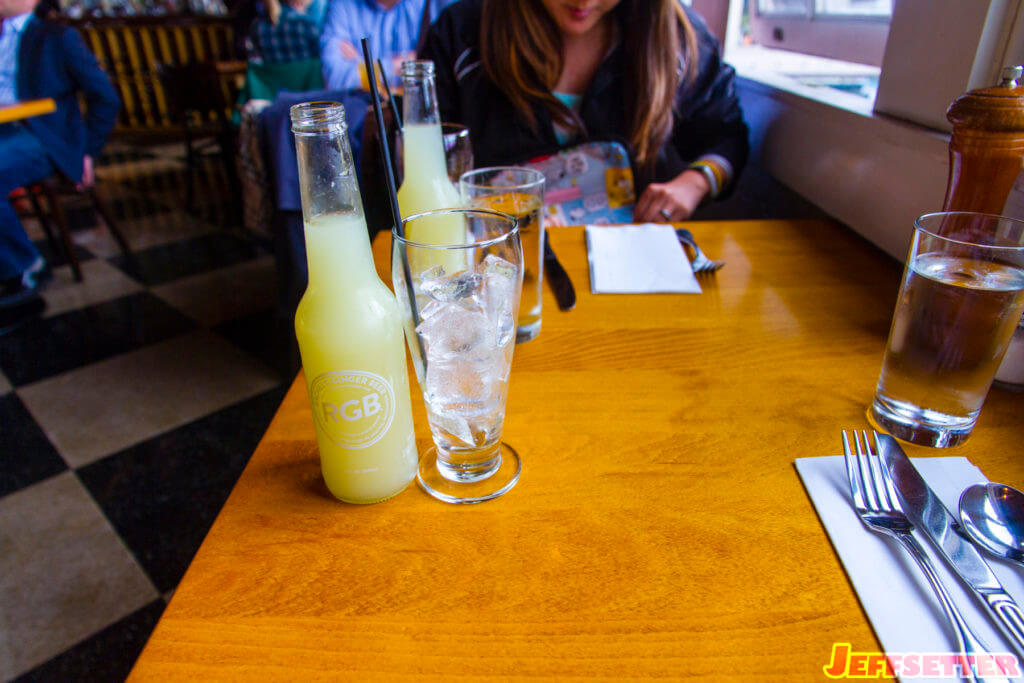 Which was accompanied by our shared appetizer, the Deviled Eggs with Chef's choice of accompaniments.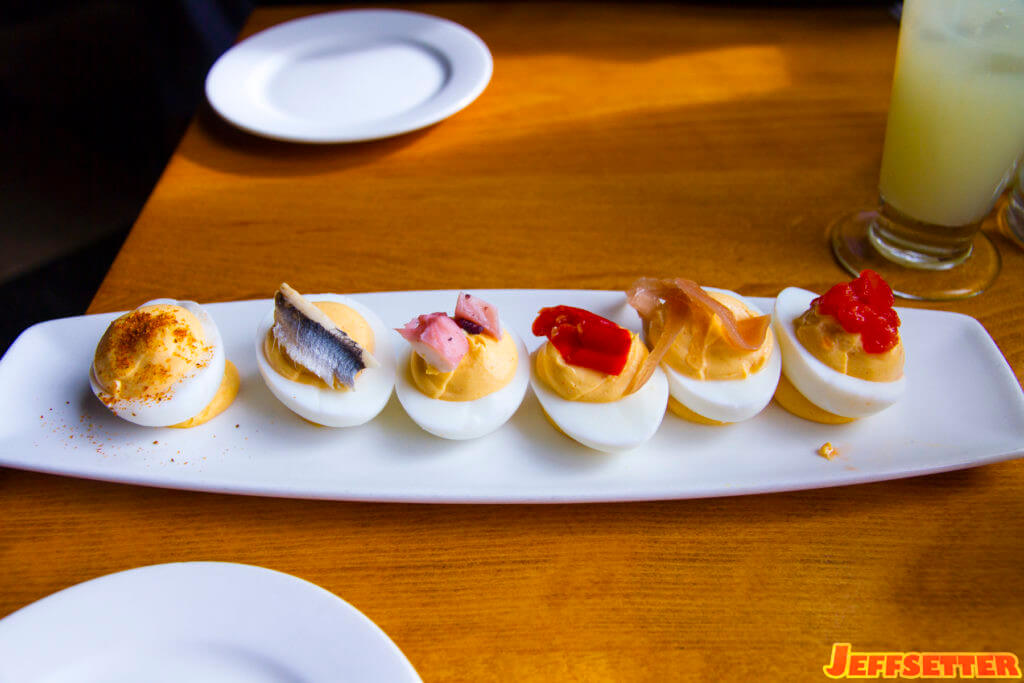 The eggs were perfect, and the toppings went well with them.  They included Old Bay, anchovy, some pickled thing, pimento, onion, and smoked tomato.  The smoked tomato was by far my favorite and deliciously eye opening.
For her entree, the wife ordered the Pork Belly Confit Bahn Mi.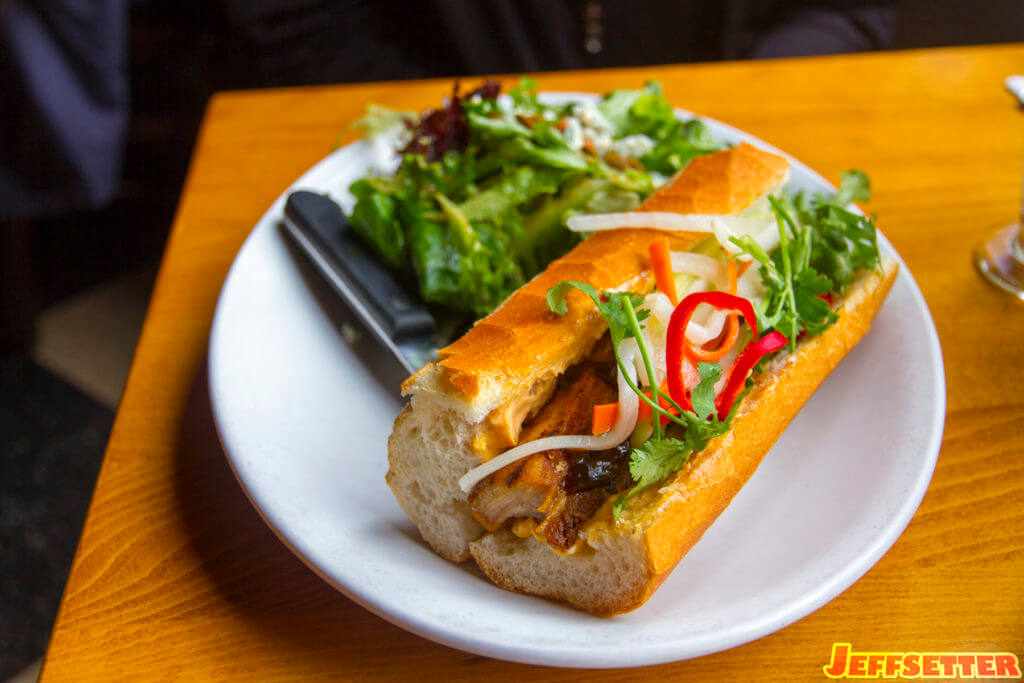 This belly sandwich was topped with pickled carrots & daikon, fresno chilies, hoisin, cilantro, sambal mayonnaise, and accompanied by a side salad.  It was a delicious bahn mi, though this type of sandwich (certainly not to this caliber) are very common back home in the islands.
For my entree, I went with the Dungeness Crab & Oregon Bay Shrimp Sandwich.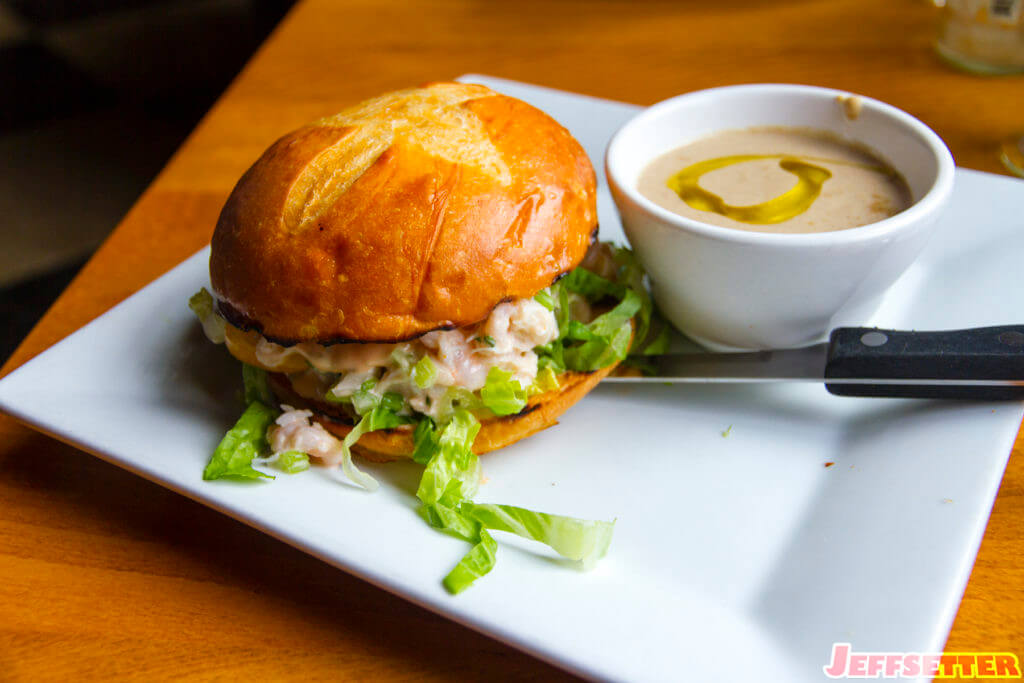 The brioche bun was topped with the crab, shrimp, 1000 island dressing, tomatoes, and shredded ice berg.  For my side I chose the pear + mushroom soup, which was really tasty.  The sandwich?  Not so much.  It actually costs MORE than my fantastic Dungeness Crab salad that was loaded with crab at Goldfinch Tavern, but barely contained any at all.  To me it seemed like it was maybe 98% bay shrimp and 2% crab.  The 1000 island dressing was also VERY liberally used, causing the sandwich to be very wet.  Unsurprisingly it was also very difficult to eat and messy.  Personally I'd avoid this menu item, as not only was it not all that great, but the value was very poor.
But despite the atrocious start to our meal and the disappointment with my sandwich, Matt's in the Market is a solid option.  Takeaways from this experience are to make a reservation and avoid the crab & shrimp sandwich.  Would definitely try again, especially for dinner.
Our PNW Adventure
Dining Review:  Matt's in the Market